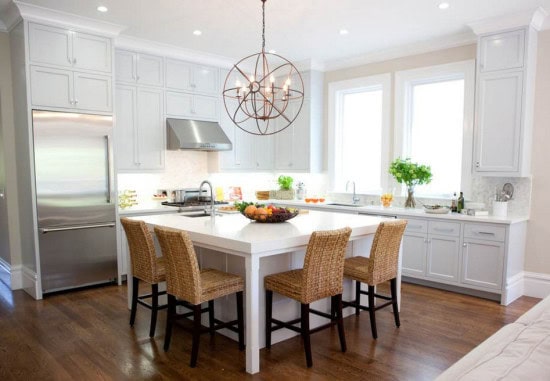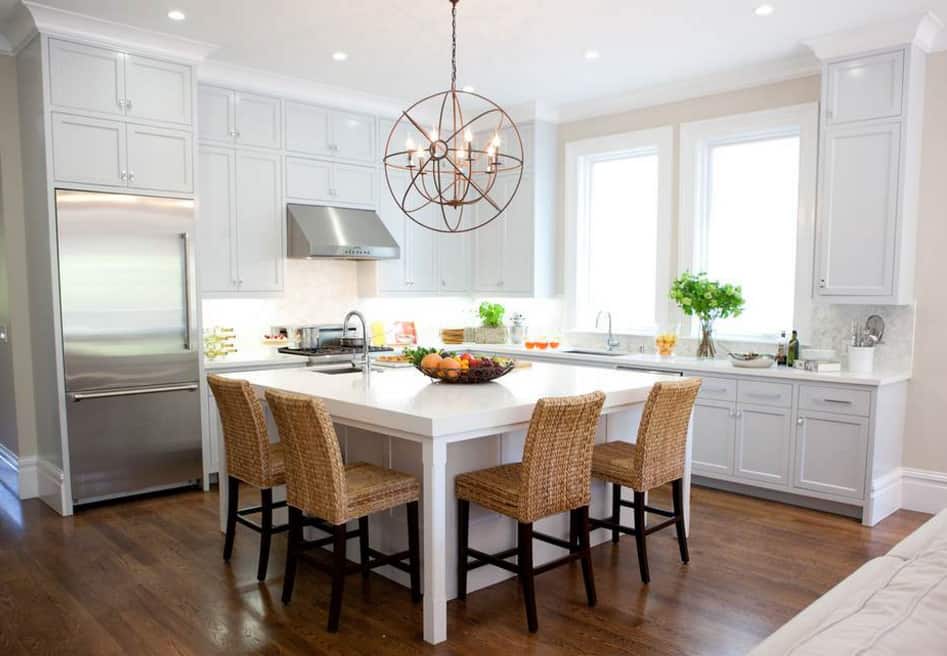 Houzz 
Yes, we are still talking about kitchens over here. For one more week at least anyway. My kitchen makeover is finally done, except for a few details that are going to have to wait until after we catch our breath from the last six weeks. I shared my DIY Farmhouse table project a week or so ago. But before I decided to do that, I had considered getting rid of the table all together and having an island instead even though it's an eat-In Kitchen and I don't have a dining room. The first photo above, is my favorite. I can totally see something like that in my kitchen. It's a table and island in one, the best of both worlds!
Who says you can't have an eat-in kitchen island? These amazing kitchens are proof that you can! Although I imagine some of them open up into a dining area, these ideas would work even if they didn't.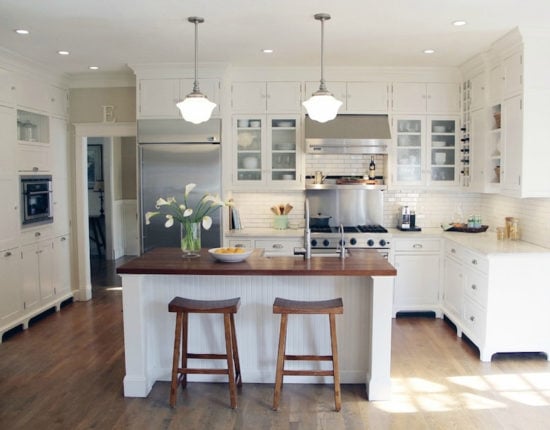 via DecorPad 
They made great use of space in this small kitchen. The island serves as extra counter space as well.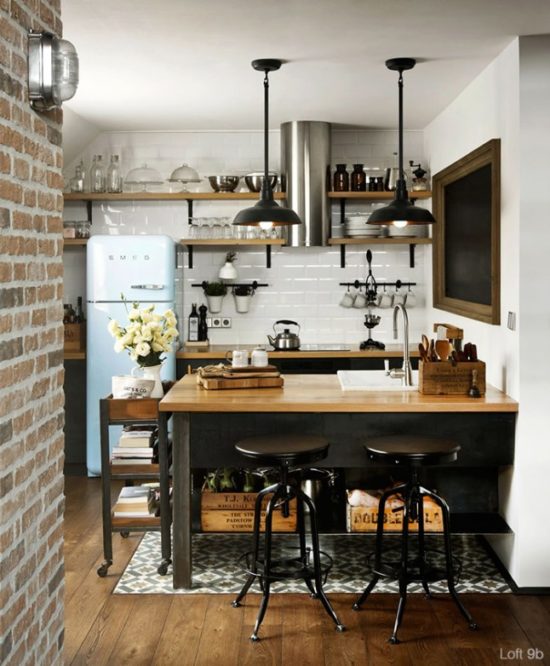 via Planet Deco 
In a galley kitchen, you can go with a wide island. There is plenty of seating here. It would also work as a homework space for the kids after school.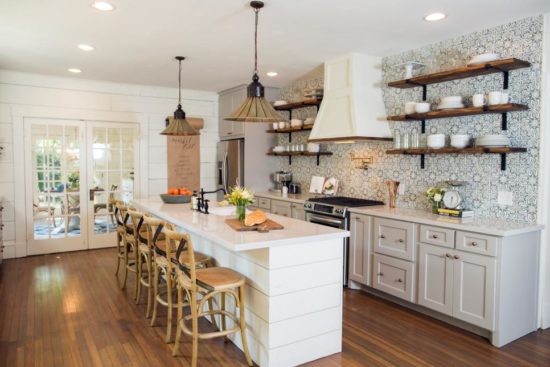 HGTV
I absolutely love this rustic island with reclaimed wood countertop.
via Pinterest
This one gets bonus points for the storage space on the side.
Bower Power Blog
This one is a triple duty island. Seating, prep space and storage!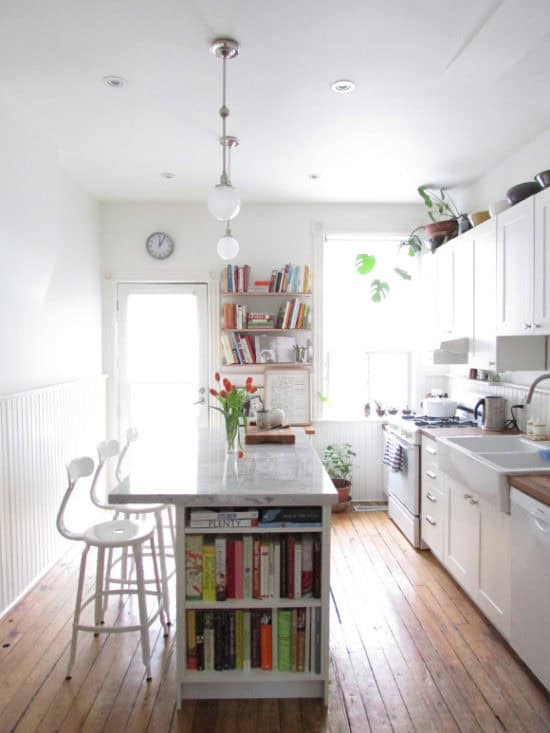 via Desire to Inspire
Customize your island to fit your space. And can we talk about those ceilings? That one was on my kitchen makeover wish-list but my husband had to draw the line somewhere, lol.
DIY and Mag
What do you think of replacing a kitchen table with an island in an eat-in style kitchen?