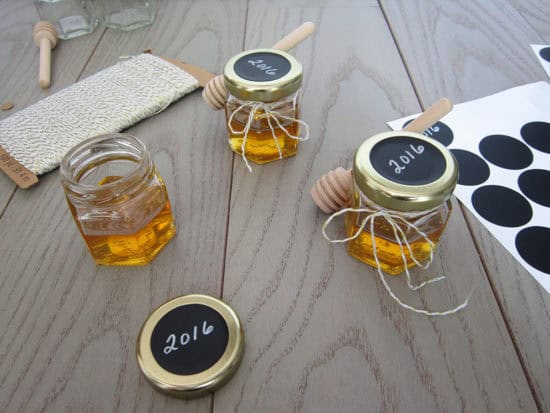 They really do grow so fast you guys! I seriously cannot believe my younger daughter is graduating high school this year. I can completely remember her first day of Kindergarten, including what she wore. White belted shirt, tan cargo skort and tan patent leather mary janes with white lace socks. Flowers in her hair and a cast on her arm from a fall off of a pool ladder.  Like it was yesterday.
As sad as it is for me, it is an exciting time full of possibilities for her future. We are planning a little graduation party for her and I made some cute little honey jar party favors. They were super quick and easy and they're totally adorable!
What you will need*:
Bakery twine (white and gold)
White marker (similar)
Honey
First, I labeled the stickers with "2016" and poured the honey into the mini jars. Then I tied the twine around the dipper stick. You want to use a long piece of twine for this so you have enough leftover to wrap around the jar a few times. Tie it tightly around the stick so it doesn't slide around.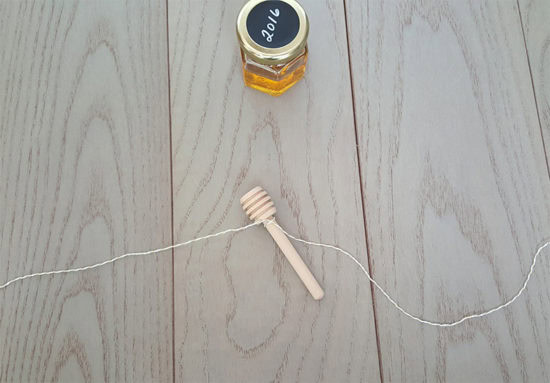 Then wind it around the jar a few times, leaving enough leftover for a bow. That's it, so simple!
When gathering your supplies, make sure the labels are slightly smaller in diameter than the jars, so they fit properly. The links above are the exact labels and jars that I used for these.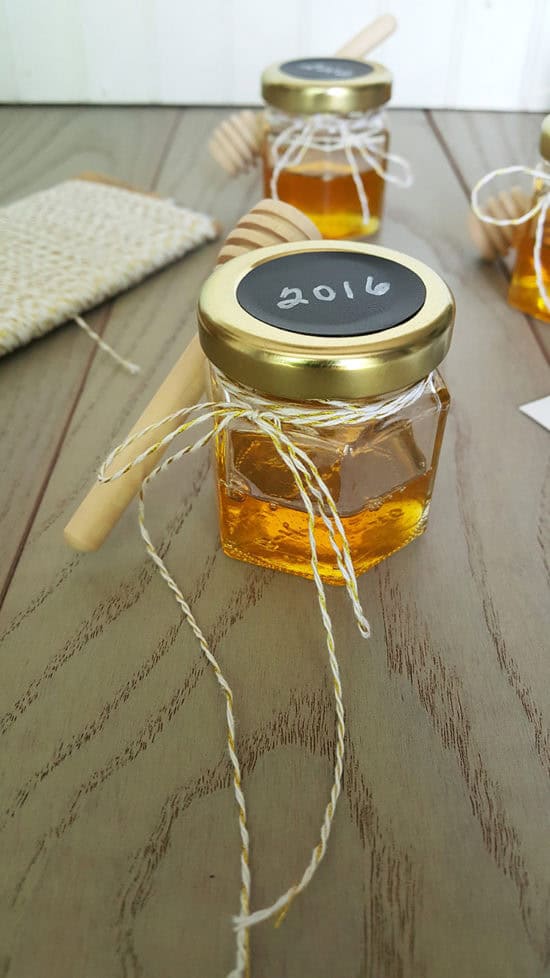 My daughter likes to use honey for homemade facials sometimes. Instead of the honey dipper sticks, you could add a scroll with a recipe that includes honey, or the ingredients for a honey facial. Or use an old family recipe and make these favors for a bridal or baby shower. For a baby shower you could label the tops with "It's a girl" and for a bridal shower you could write in the wedding date.
I usually am not a fan of party favors,  sometimes they seem wasteful but these are cute and useful.
"The future belongs to those who believe in the beauty of their dreams."
-Eleanor Roosevelt
*Affiliate links provided for your convenience, see my full disclosure here.