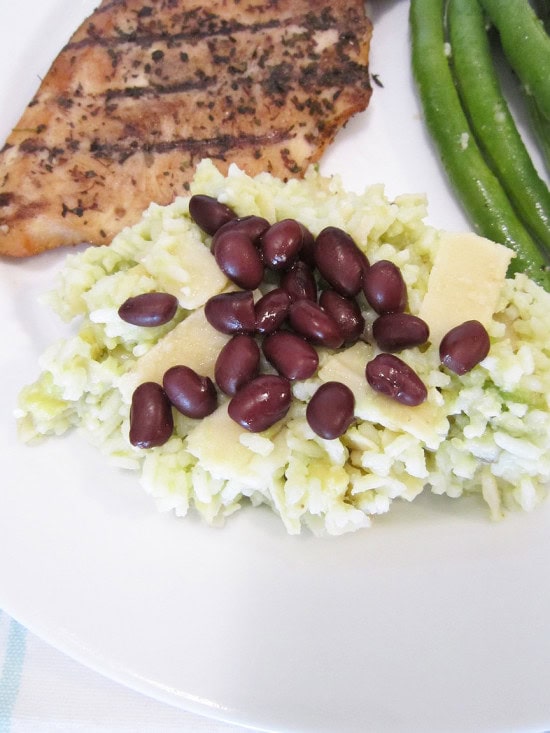 It's time for August's Key Ingredient Challenge!  I'm excited about this month's challenge because it was my turn to pick the ingredient.  This Avocado Rice recipe is my favorite!!  It's ironic that I picked Avocado's because up until only a few month's ago I never ate them.  Then a friend told me about how she uses them in her rice, and ever since I've tried it I'm hooked!
This is a very easy recipe, mine always are!  I do not like spending hours in the kitchen when I could be DIY'ing something instead!  I used instant rice.  While the rice is cooking I cut open the avocado, remove the pit and scoop the insides into a bowl.  Once the rice is ready, I add it to the avocado and mix & mash it all up.  Then I add some shaved parmesan cheese and mix that in as well.  I also garnished mine with canned (rinsed and drained) black beans.   I could eat black beans on almost anything.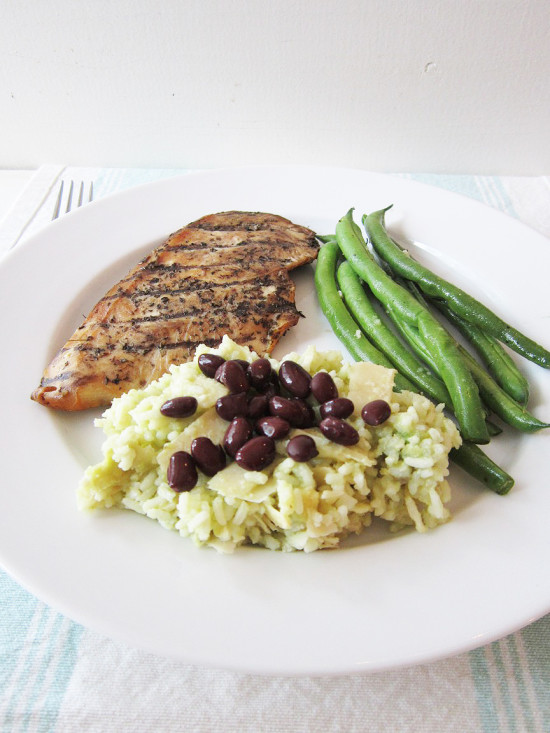 I love this rice so much, sometimes I'll skip the main dish and just have the rice for dinner.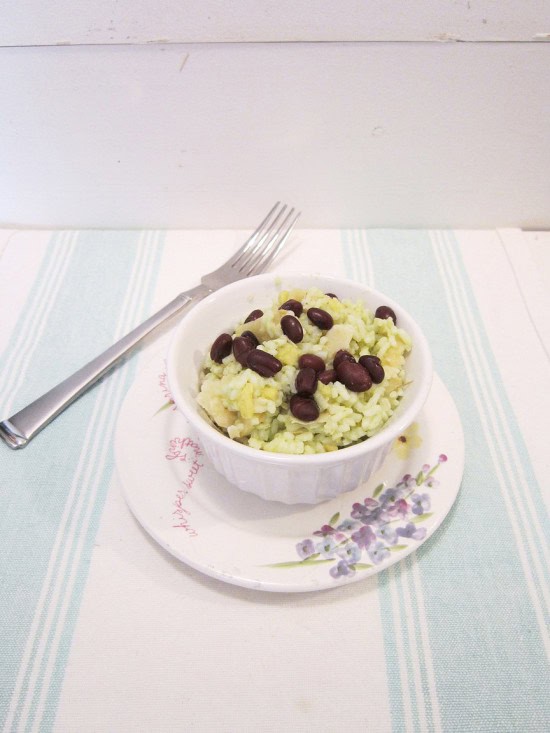 Be sure to explain to guests why your rice is green.  My daughter's boyfriend came over for dinner one night when I made this and looked at it a little funny.  I realized then that not everyone is used to green rice.
I've made this avocado rice so often lately that my husband started asking when we can just have plain rice again,  lol.   Be sure to check out what everyone else made with avocado as their key ingredient!