Everybody's Favorite Macaroni Salad
As far as the internet and social media go, sharing a macaroni salad recipe in late August would be considered off-season. However, I tend to live my life in this order and it seems to work for me, lol. Plus, this salad is perfect for tailgating season so it's not really that off-season. Besides, we still have Labor Day weekend barbeques to get through.
My daughter had this salad at a friends house a few years ago and talked about it for weeks. She ended up getting the recipe from her friend's mom and now when I make it, I make a double batch because the whole family devours it quickly!!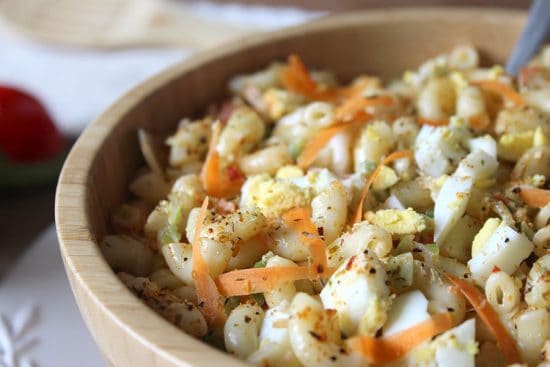 Its filled with veggies and seasonings that add a ton of flavor. The original salad called for bacon bits, but I omitted that because my youngest is a vegetarian. I do, however, use lots of bacon and chives seasoning on it (don't tell her!) which I think is what gives this salad the most flavor so I use it generously.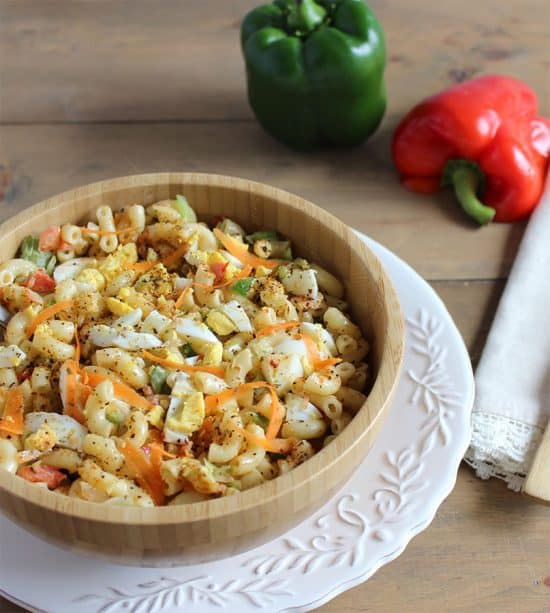 I usually make this the night before I need it and I add a little bit more mayonnaise and seasoning the day of serving. This recipe is a bit more time consuming than your average macaroni salad recipe, but everyone loves it so much it's worth the effort. I use this small food processor* to make dicing the vegetables go much quicker. It goes from this…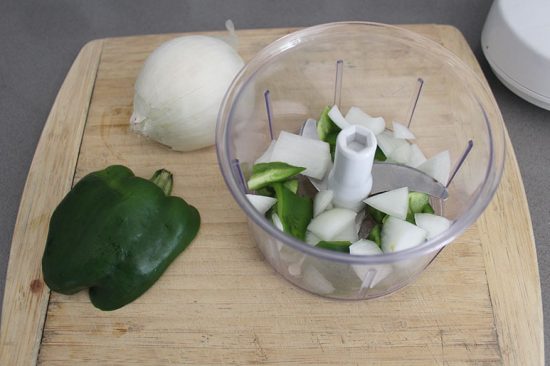 To this in about 6 seconds.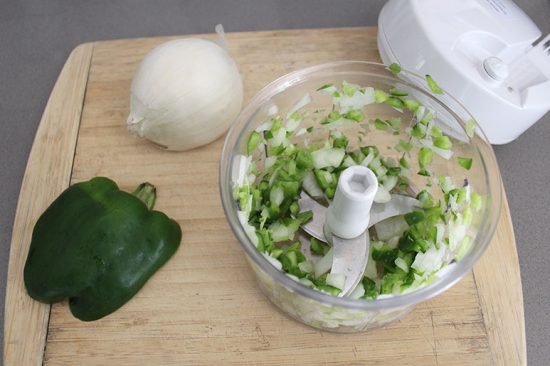 That little gadget gets a ton of use and saves me so much time, it's absolutely worth the money.
Another great thing about this recipe is that it's easy to customize to your family's preferences. You could also switch up the vegetables to use what's in your garden. It's really a perfect side dish for any time of year!
You may also like Bacon and Asparagus Pasta.
Pin it for later:
*This post may contain affiliate links, read my full disclosure here.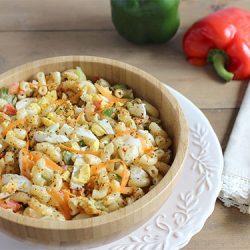 Everybody's Favorite Macaroni Salad
This macaroni salad is loaded with veggies and seasonings, it's everybody's favorite!
Ingredients
1

Box

Elbow macaroni

1

Red pepper

chopped

1

Green pepper

chopped

3

Celery Stalks

chopped

1

White Onion

chopped

4

Hard boiled eggs

chopped

1

Carrot

shredded

1

Cup

mayonnaise

1

tsp

Adobo

1

tbsp

oregano

1

tsp

Italian Herbs

1

tsp

Garlic Salt

1

tsp

paprika

2

tbsp

Bacon and Chive seaoning

1

tsp

sea salt

1

tsp

black pepper
Instructions
Boil the eggs, let cool, peel and chop.

Bring a large pot of lightly salted water to a boil. Add the macaroni, and cook until tender, about 8 minutes. Rinse under cold water and drain.

While pasta is cooking chop the celery, onion, and peppers.

In a large bowl, mix together the macaroni, mayonnaise, celery, peppers, and onions. Add the chopped eggs and seasonings. Top with shredded carrots and an extra sprinkling of bacon and chives seasoning.

Refrigerate for at least 4 hours before serving, but preferably overnight.