Apple Cream Cheese Bundt Cake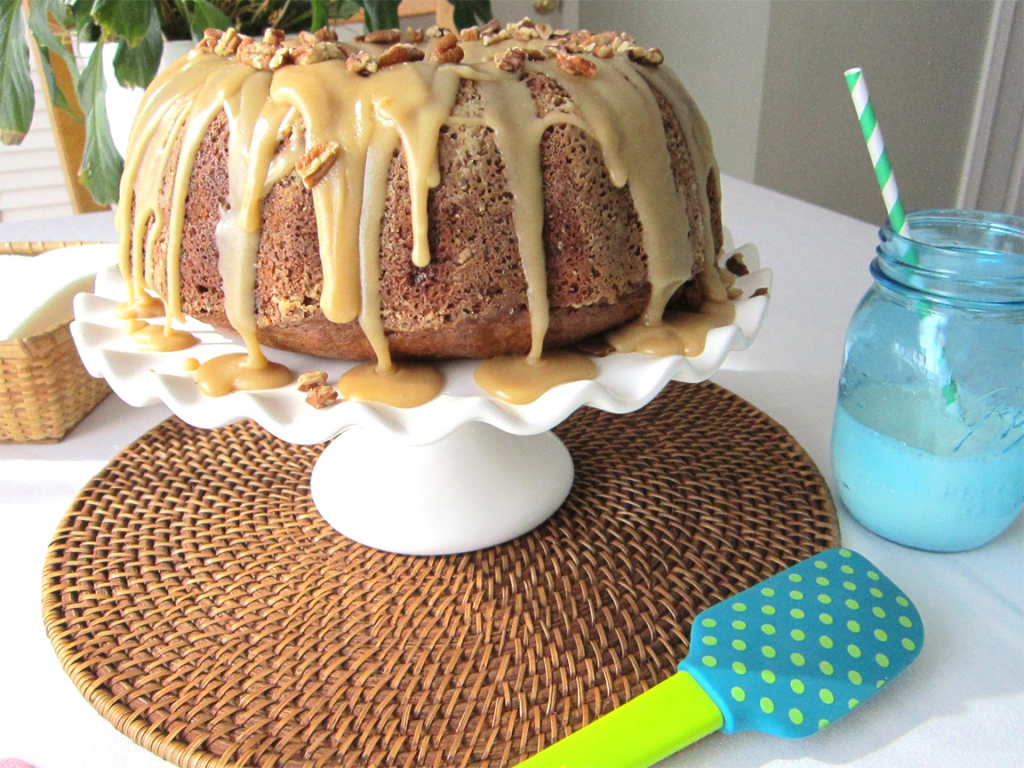 Welcome to month #2 of our monthly ingredient challenge. It's the one post each month where I take a break from DIY and design and share a recipe instead. If you missed the first month you can see it here. Last month's ingredient was cilantro, this month's chosen ingredient is apples. I made this bundt cake a few years ago, I'm not sure where I got the recipe from. My husband loves cakes with apples. His mother's apple squares would be his first choice, but this one is a close second.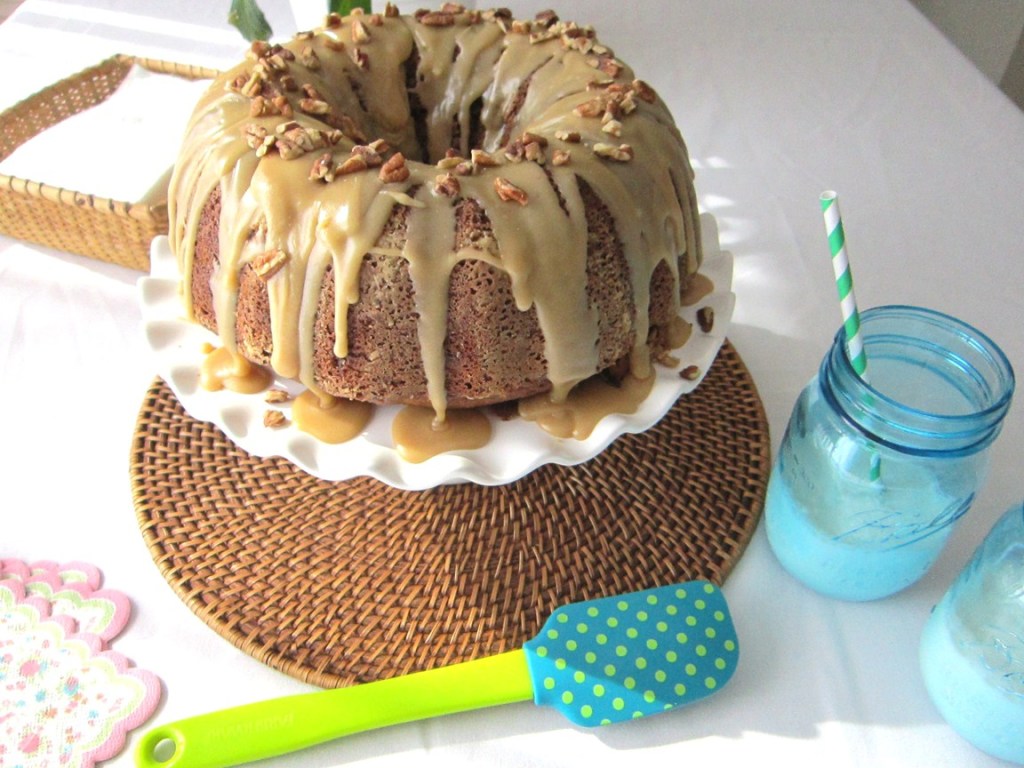 The recipe is prepared in 3 steps. It's best to make the filling first, then the batter, and the frosting last. It is easier to make than it sounds. The recipe calls for baking the pecans first, but I skipped that part and it was still delicious. It also calls for 1/2 tsp allspice and 1 tsp. ground nutmeg. I omitted those ingredients because I don't like a lot of spices. You may want to add those ingredients to the recipe cards (printables below) if you want to include them. I also baked my cake longer, it was closer to 1 hr and 15 minutes before the knife came out clean. I let it sit 15 minutes in the pan before removing it, and then I let it cool for a full 2 hours before making the frosting. Once you pour the frosting over the cake, sprinkle the pecans on immediately so they stick.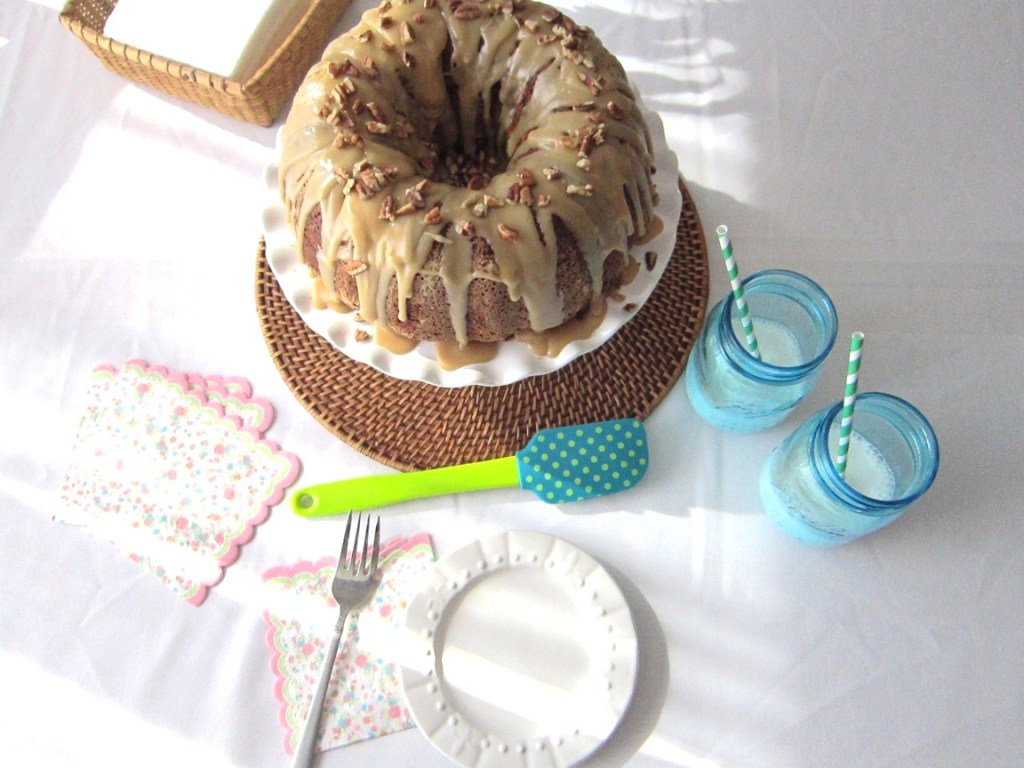 I broke the recipe down into three 4 X 6 printable recipes cards. Start with the cake filling, then set that aside while you prepare the batter. Make the frosting last, after the cake is completely cooled.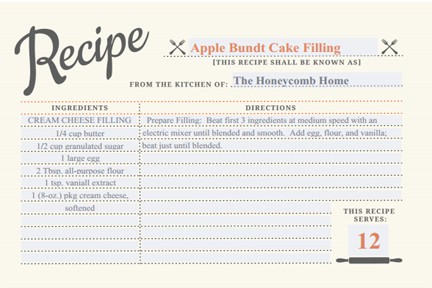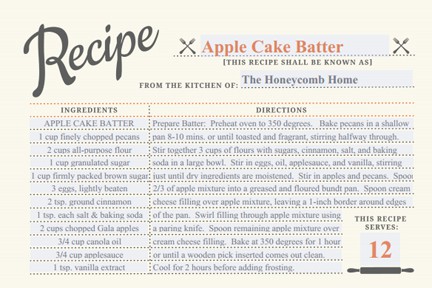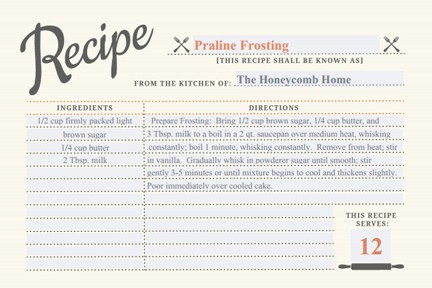 Edit:  Missing from the Praline Frosting Ingredient list is 1 tsp. vanilla extract and 1 cup of powdered sugar. There is also a typo in the Apple Cake Batter ingredient list, it should say 3 cups of flour, not 2. 
Hands on time takes about 40 minutes, total time takes about 4 hr, 10 mins. Next month's ingredient is peanut butter, you can look for that on Mar. 25th.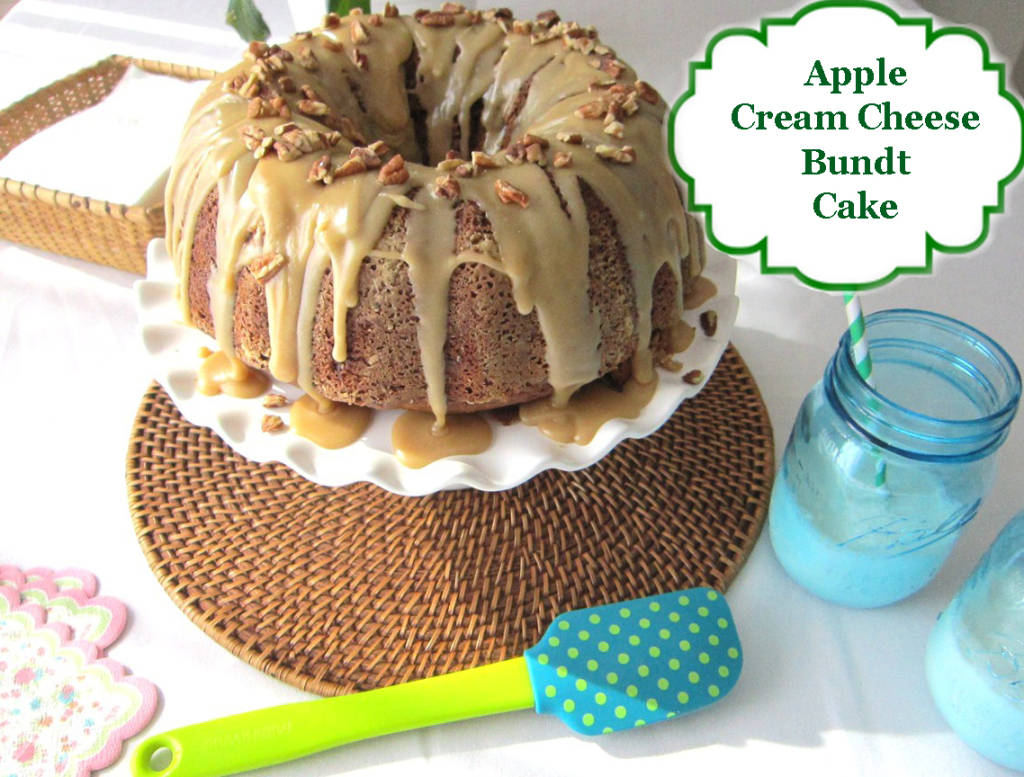 Check out what everyone else made with apples as their main ingredient!
…