When we hear the word aging, it's usually a bad thing. Unless we are talking about home decor. When we refer to it in that respect we use words like "patina", "weathered" and "well-loved". I think I'll always pick pieces with a little patina as opposed to shiny and new. That's what led me to this project. I wanted to use this terracotta pot for a centerpiece but I decided it needed a little distressing first.
In the past, I would age my terracotta pots by painting them but this time I wanted to try something else. At the Country Living Fair this summer, I bought a maidenhair fern plant that came in a naturally weathered pot and I wanted to recreate that look. I did a little research and found that using garden lime is one way to get that look.
What You Will Need*:
Terracotta or Clay Pot
How to Age Terracotta Pots:
First I placed parchment paper over my work area to protect it. Then I mixed equal amounts of garden lime and water.
Once you have it to the consistency of a paste, paint it onto your terracotta pot. In this photo, it was a hair too watery. I found that if you let the mixture sit a for a little while it thickens up.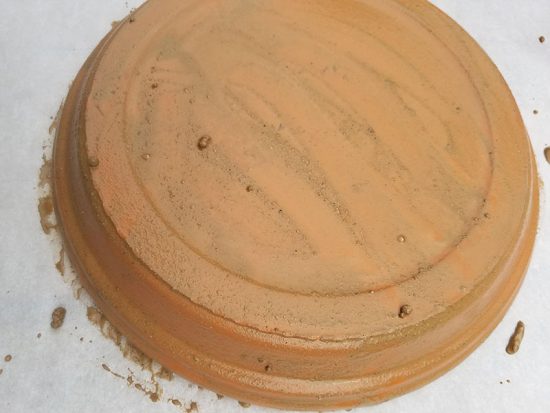 When the first coating was dry I added a second, thicker coat. This is what you want it to look like when it dries.
Once it dries, use the sandpaper to smooth down any gritty areas. It's ok if you sand more heavily in some spots, it only adds to the vintage look after. I would recommend leaving on a bit more of the lime than you think you should because when you seal it, more of it will be removed.
Lastly, I used a clear acrylic sealer spray in a matte finish as opposed to the one I showed you in the first photo,  I didn't realize when I took that picture that the sealer I had was for high-shine.
I sprayed the sealer on both the inside and outside of the pot. Here was the end result, it was just the look I was aiming for.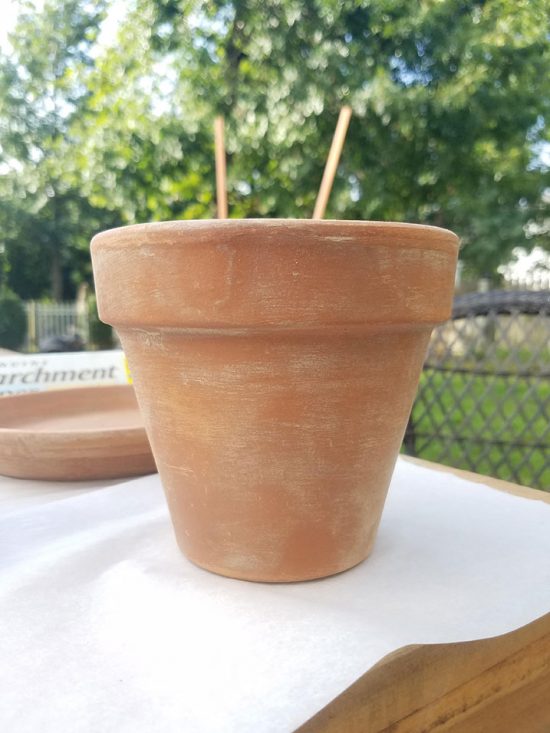 This is how it looks compared to one of the pots I had painted a while back.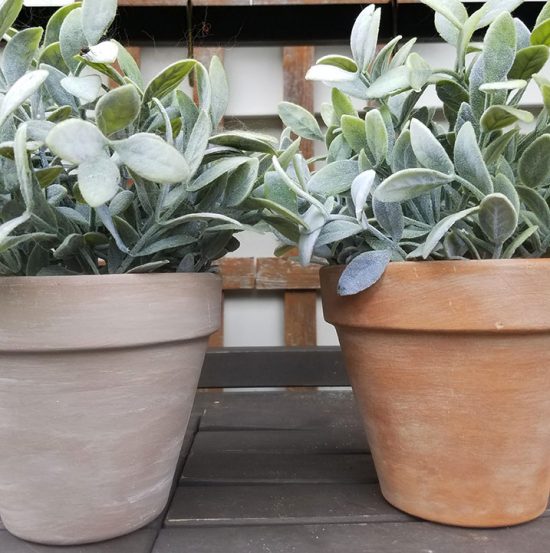 I much prefer the one aged with lime.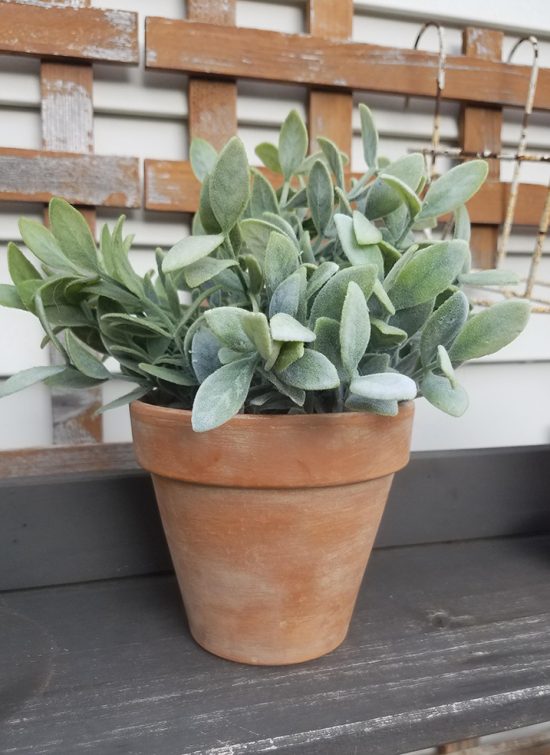 Now if only we viewed our aging selves as "well loved". If you want to read a great article on pro-aging (as opposed to anti-aging) I highly recommend this one.
Pin it for later: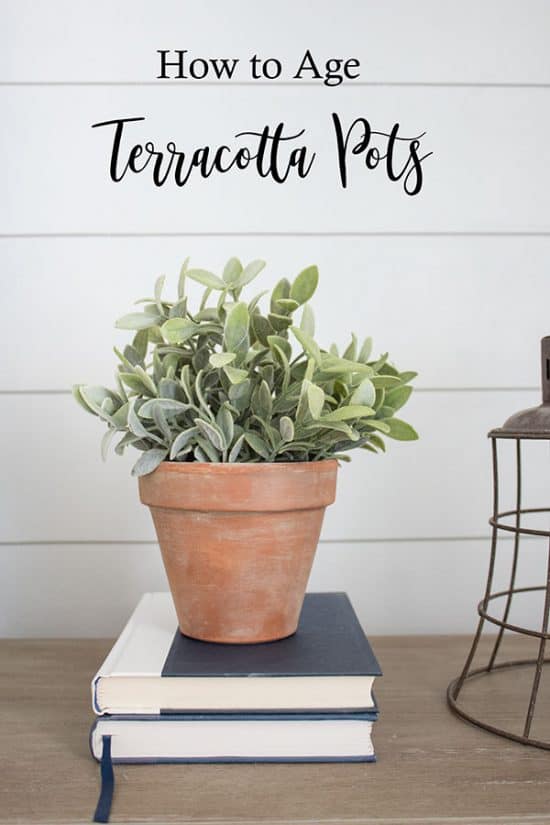 *This post may contain affiliate links, you can read my full disclosure here.