Have you ever heard that quote "love grows best in little houses"? As a small home occupant, I would have to agree with that. It's easier to get along when you can't put much distance between each other. Another positive aspect to small house living is the cozy factor. Creating a cozy home in a small space doesn't take much effort.
Obviously, I strive for a beautiful home but I want a comfortable, beautiful home. High-end design is wonderful to look at but who wants a house that makes you feel like you can't really live in it? Don't get me wrong, I'm often yelling at my family to please use a coaster. You may also find me repeatedly telling them to not annihilate my sofa cushions (really that last one really gets to me), but that's more about maintaining what I have than creating a museum-like home.
The easiest way to make your home feel cozy is by adding texture, such as throw blankets. There's nothing better than curling up with a soft throw, something hot to drink and a good book on a cold night.
Textured Throw Blanket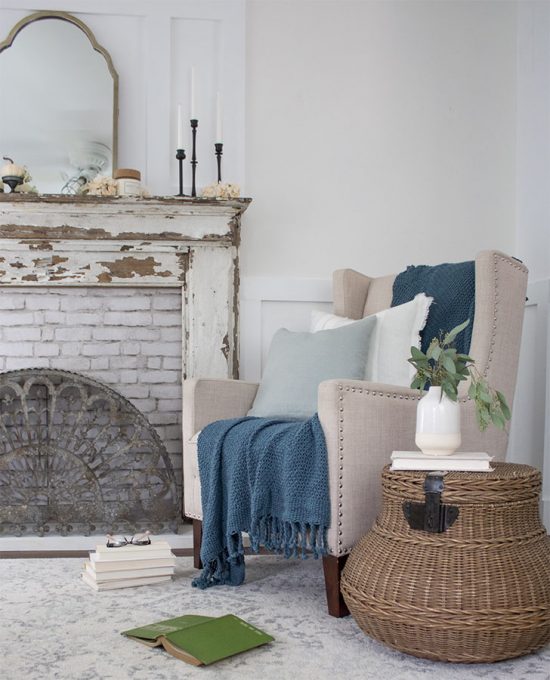 I  especially like the knitted type of throw blankets like this beautiful blue one. They remind me of the ones my grandmother used to make. She would even sew little tags into the blankets she made that said "made with love".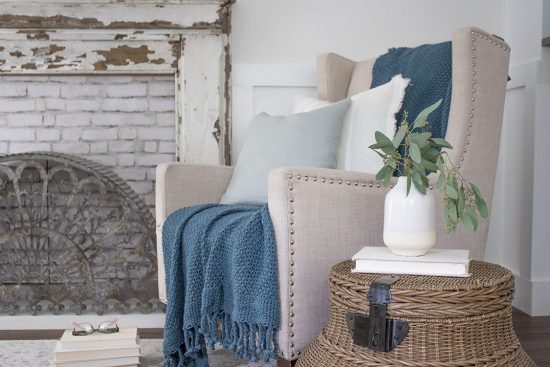 I still have some of the blankets she made me, but I don't put them out in the main areas. I keep those upstairs near the bed.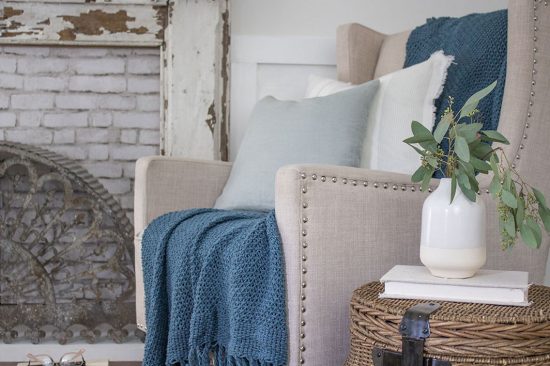 Plaid Throw Blanket
I also like to cozy up my outside spaces by bringing a bit of the indoors out. I started with a different look out here this year, but after I managed to kill the hydrangeas I changed it entirely. I decided to add fall color out here instead with this plaid throw.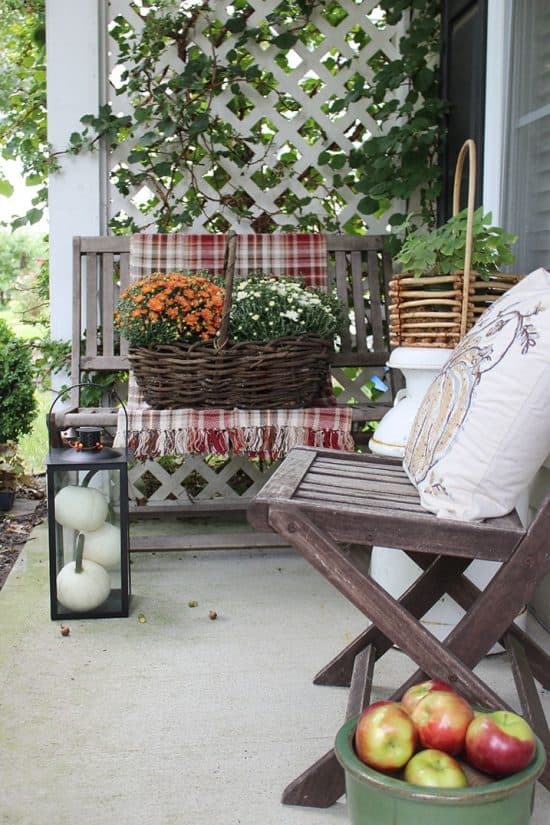 I'm loving that plaid in combination with the mums.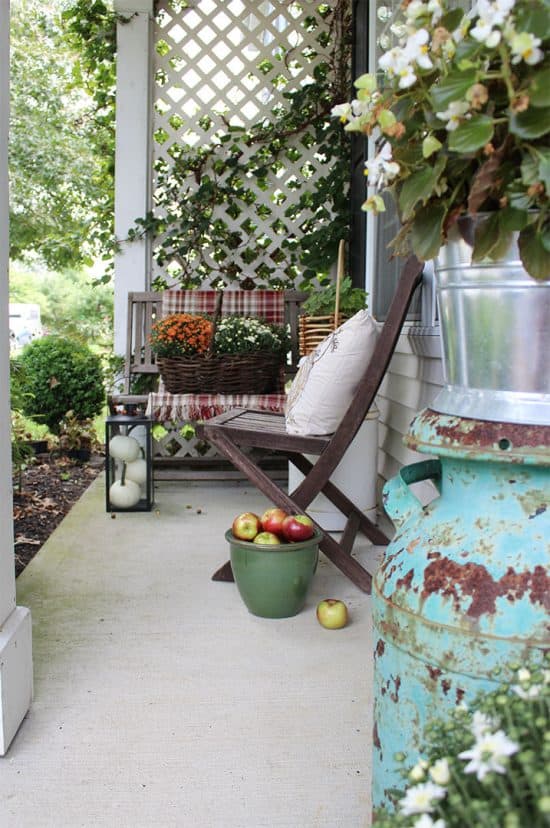 Throw blankets are a great way to mix up your seasonal decor while still being functional!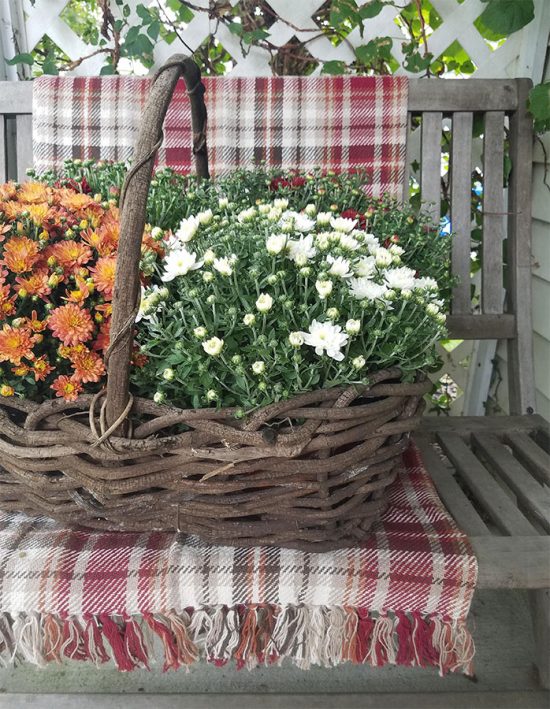 Shop Our Favorite Blankets for Creating a Cozy Home:

We love when you share our work, feel free to pin the image below!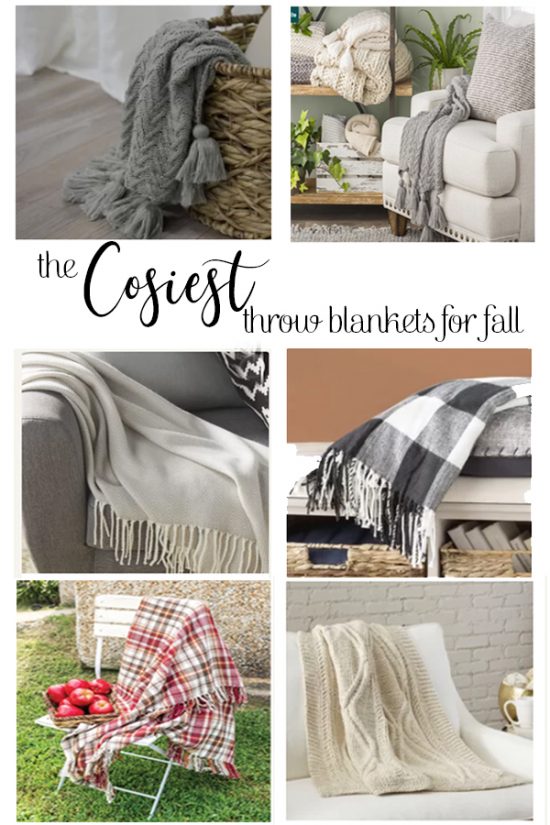 Topsham knit throw/Knitted tassel throw/Chevron fringe throw/ Black and white buffalo check throw/Plaid throw/Cable knit throw
Congratulations to Rachel from WI, she was the winner of our essential oils giveaway!