8 Summer Quilts You'll Love
Lightweight spring and summer quilts are an easy way to refresh your bedroom for the warmer months.
Ruffled Trimmed Coverlet*
Do you switch out your bedding with the seasons? I usually just keep a light quilt on the bed all year and layer on blankets as needed when it gets cold.
Although we've been focusing heavily on our outdoor spaces right now, I still am working on my daughter's bedroom makeover. While I still haven't pinned down the right headboard, I'm have been shopping around for bedding. I'm saving my favorites on my Pinterest boards but I won't make a final decision until I get a headboard.
The simplicity of the white quilt with the ruffle trim (shown above) is a good neutral base for any bedroom. I often pick white quilts or comforters so that I can swap out the pillows and throw blankets when I need a change.
Nothing says summer like navy and stripes, and this quilt fits that description perfectly.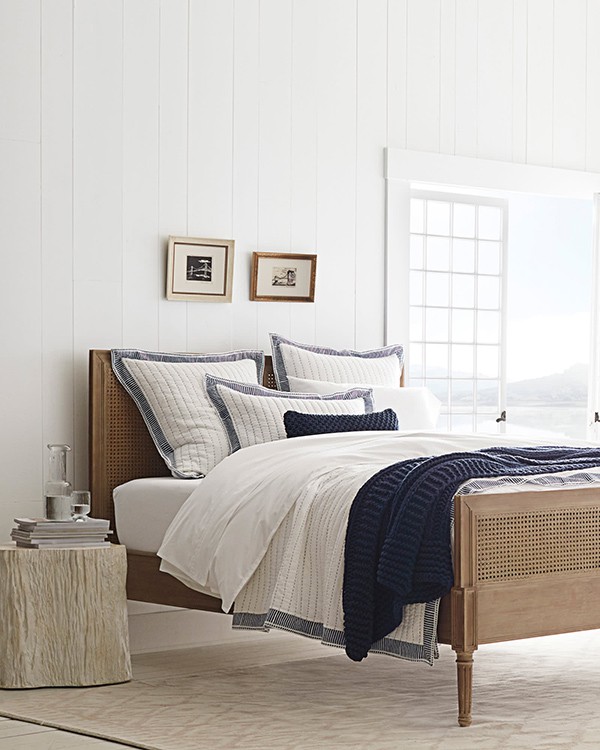 Sandpiper Quilt
I've never been particularly crazy about paisley but this quilt with the white background and sand colored accents is very beautiful.
Tan and White Paisley 
The crochet trim on this quilt is such a pretty detail. The pink is nearly sold out, but it's also available in blue or white.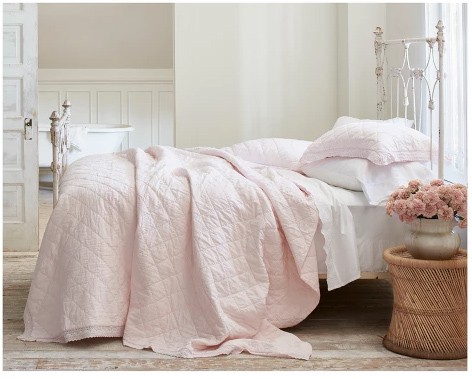 Light Pink Quilt with Crochet Trim
Bedding with subtle details get me every time and this heirloom quilt set also has beautiful trim detailing.
Heirloom Quilt Set
I know shabby chic had its moment years ago, but I don't think soft, floral patterns will ever be out of style.
Cottage Style Floral Quilt
If pattern isn't for you, look for summer quilts with texture like this off white quilt set and use throw pillows to bring in the pattern.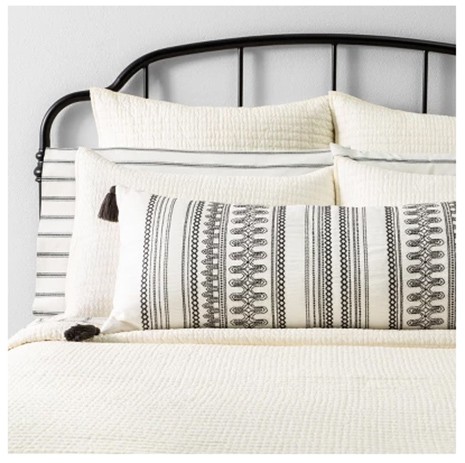 Lightweight Summer Quilt
Lastly, doesn't this vintage-style quilt looks like it belongs in a 100-year-old farmhouse? Love! This would even look pretty hung on the wall as decor.
Vintage Paisley Bedding
Which one is your favorite?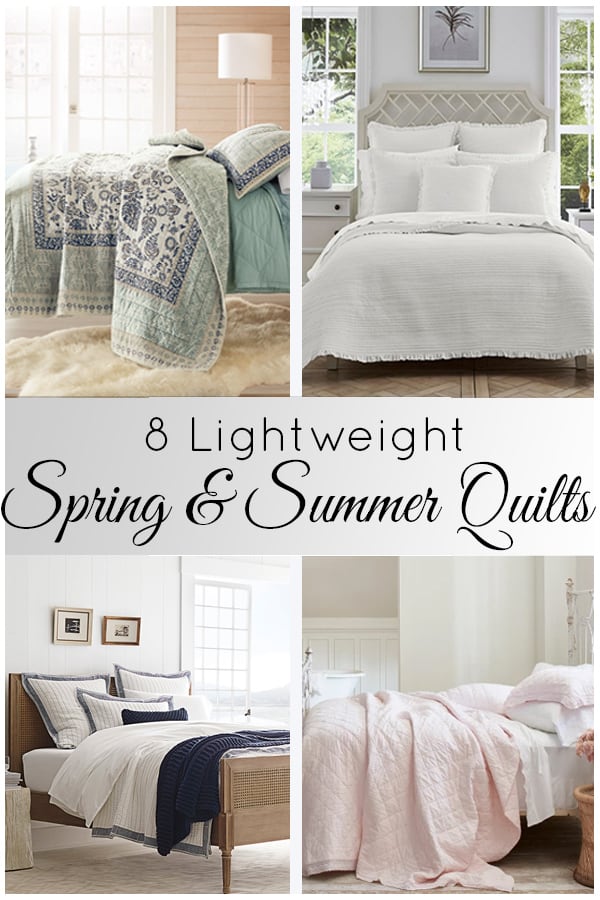 *This post contains affiliate links, you can read my full disclosure here.