7 Creative DIY Garden Planters
Just over a week ago we had a frost advisory here. Luckily, I hadn't planted anything yet. I usually wait until around Mother's Day to be sure we are in the clear.
I have been planning and prepping my garden in the meantime. There are a few garden beds in my yard to fill, but I love working with container gardening as well. Especially finding creative garden planters to display flowers in. I noticed a few especially cute vessel ideas around the web over the weekend that I thought might inspire you as it did me.
While I love all of these ideas, there is just something about a little red wagon planter that I love. Maybe because it adds a touch of nostalgia.
Everyone loves a market bag, don't they? I wouldn't have thought to turn one into a straw bag planter!
Speaking of market bags, I picked one up for myself at Bloom Market last week. I discovered when I was painting my shed that a cat had given birth to kittens in a dog house in my yard. My daughter put the kittens in the basket for a little photo shoot. How darn cute are they?? Don't worry, mommy kitty was nearby and they were returned safely to her.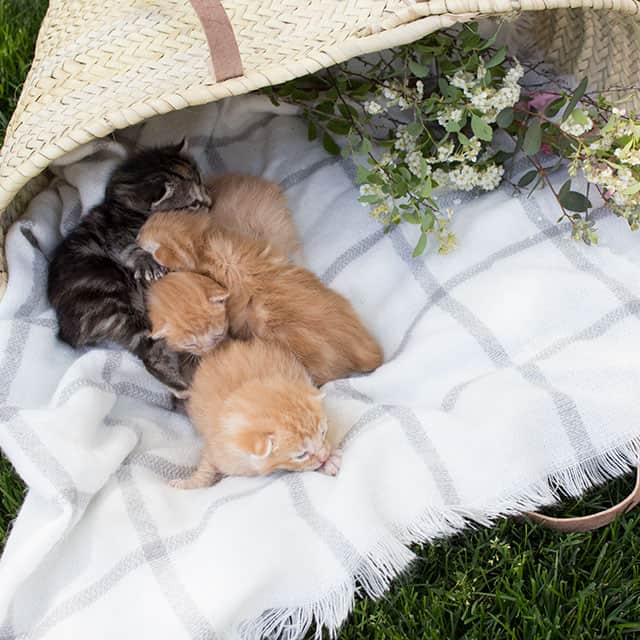 Another super cute planter idea is this picnic basket planter.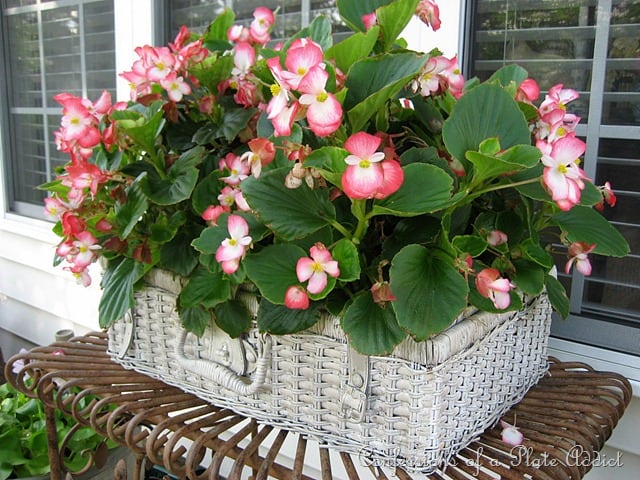 Going vertical with your planters is a good trick in small spaces, this old shutter turned herb garden is one way to do that. 
A painted farmers market bucket makes a pretty neutral backdrop for this display.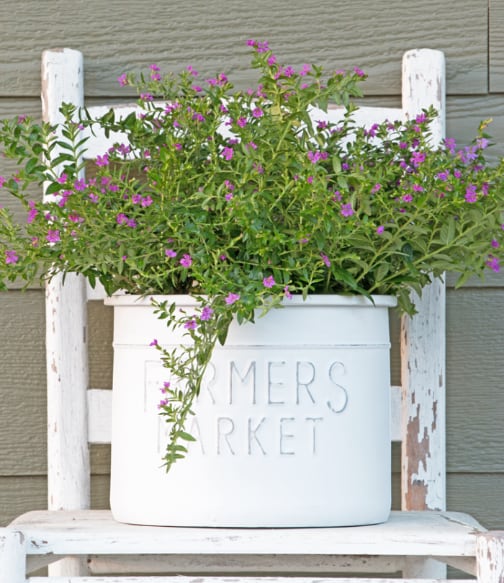 Would you believe this planter was made from an old tire? Upcycling at it's best!
That very large planter shown in the center of this next picture is actually made from a horse trough! Genius! Especially considering what a planter of that size would cost.
One more creative garden planter to check out is this Tipped Wheelbarrow Planter!
These were just a few ideas to get your creative juices flowing. Sometimes all it takes is one small idea to spark my next DIY. Which one is your favorite? And if anyone is in the market to adopt a new kitten, let me know!