11 Ways to Bring in Spring – Farmhouse Style
Eleven pretty ideas to bring in Spring indoors and out!
Spring if officially here, finally! If you are looking to breathe a little fresh air into your home to celebrate Spring, I have some ideas for you today! It's no secret that I love nothing more than a good DIY, but sometimes you just have to buy. The first few weeks of warmer temperatures are so welcomed, we should be outside enjoying them. And since we can't DIY everything. I've rounded up some amazing Spring finds-farmhouse style-from a few amazing Etsy shops.
1. This beautiful spring wreath a perfect combination of feminine & rustic. It doesn't really get better than this.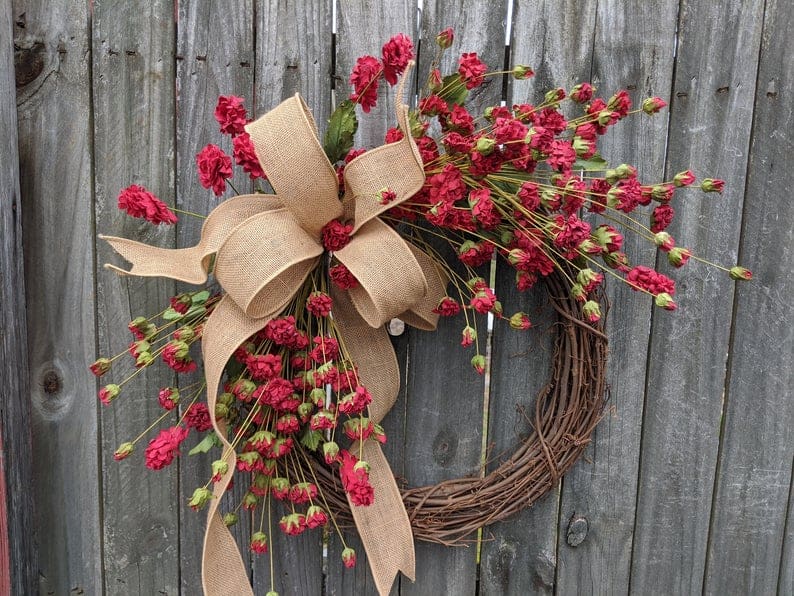 2, Pick up a rustic Spring banner to add just the right farmhouse touch.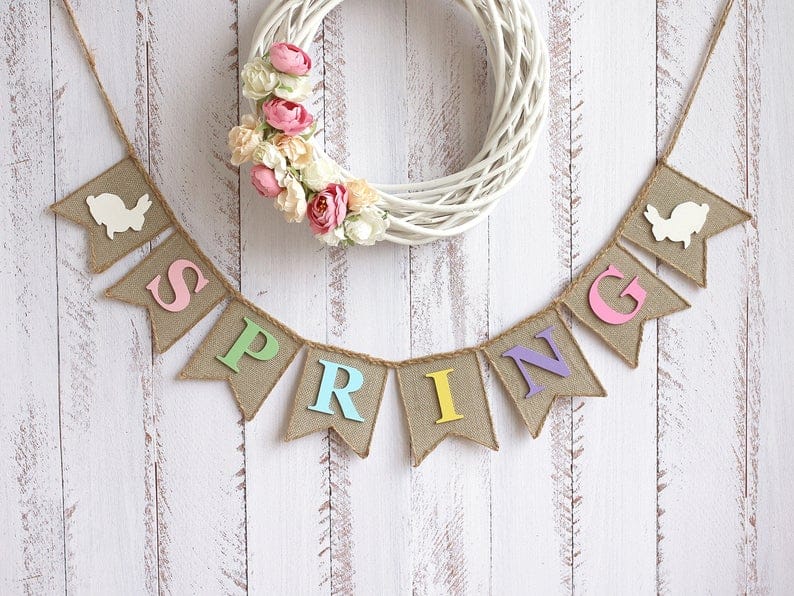 3. Brighten up with this Spring is in the air sign, you couldn't even DIY this for less than the cost.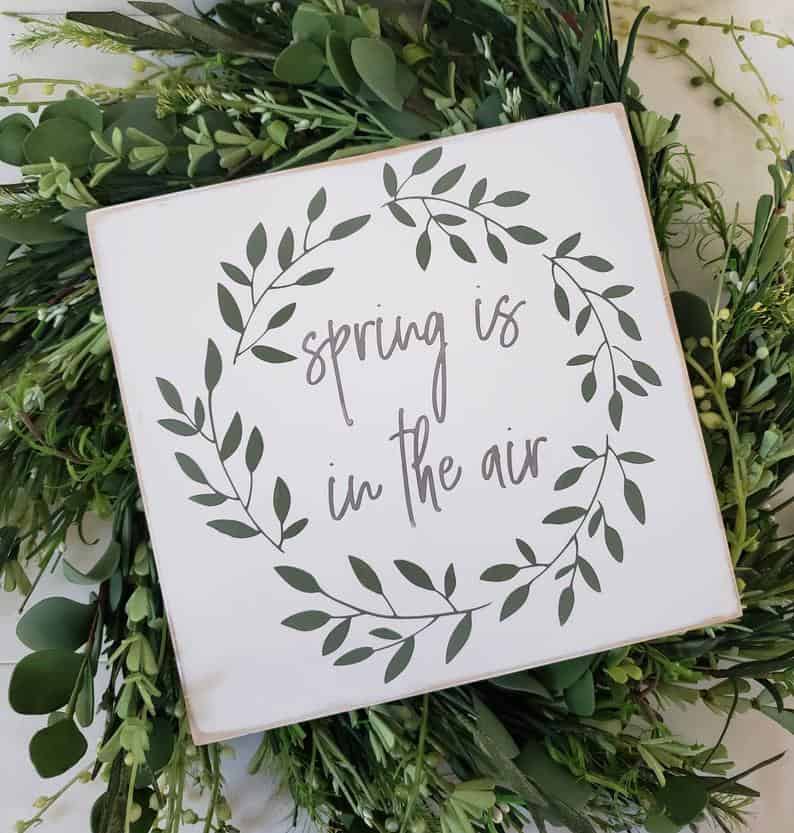 4. A vintage style farmhouse vase is perfect for displaying all of your Spring flowers!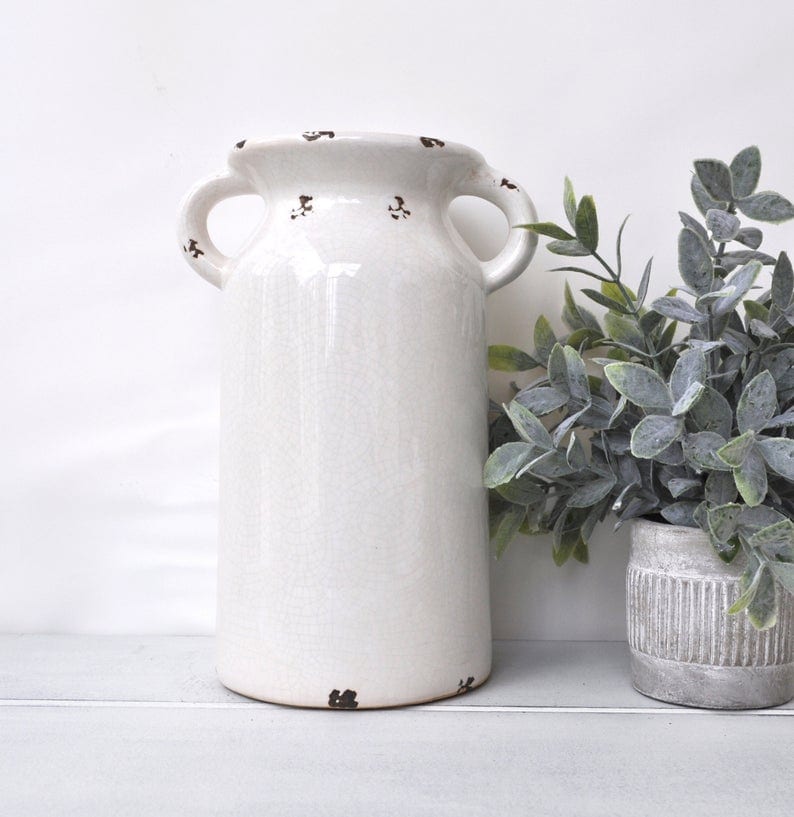 5. Or display your Spring blooms in a rustic mason jar wall planter. There's just something about delicate, pretty flowers combines with a rustic vase that gets me every time.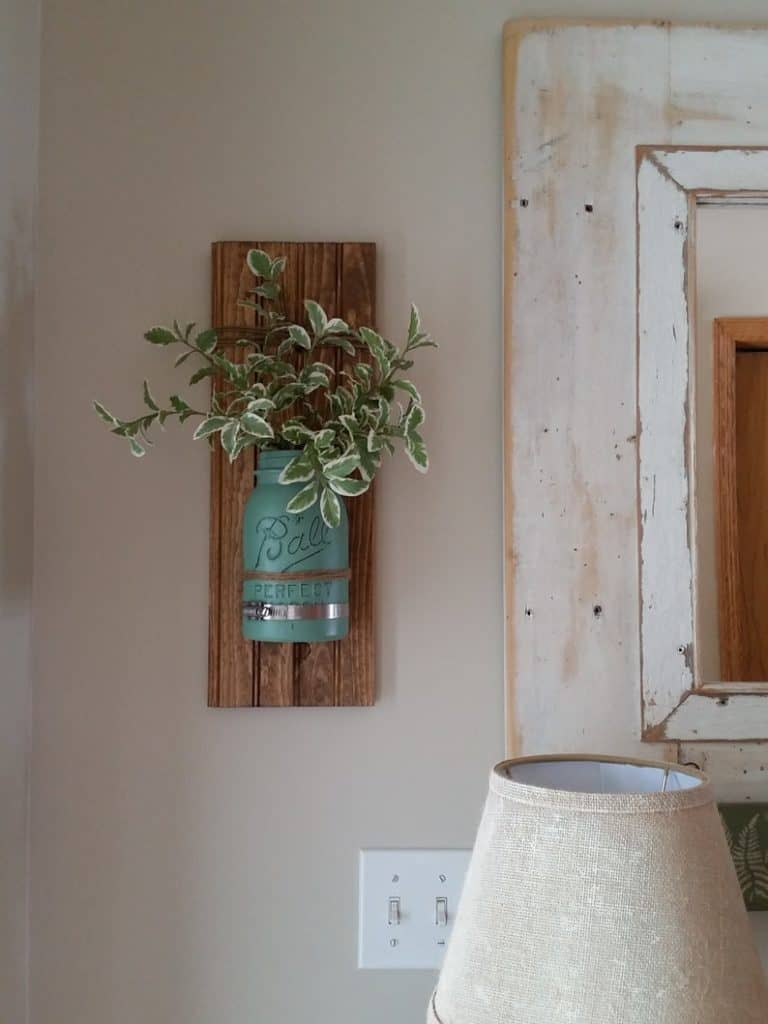 6. Or display flowers that you can't kill, like the ones on this beautiful pillow cover.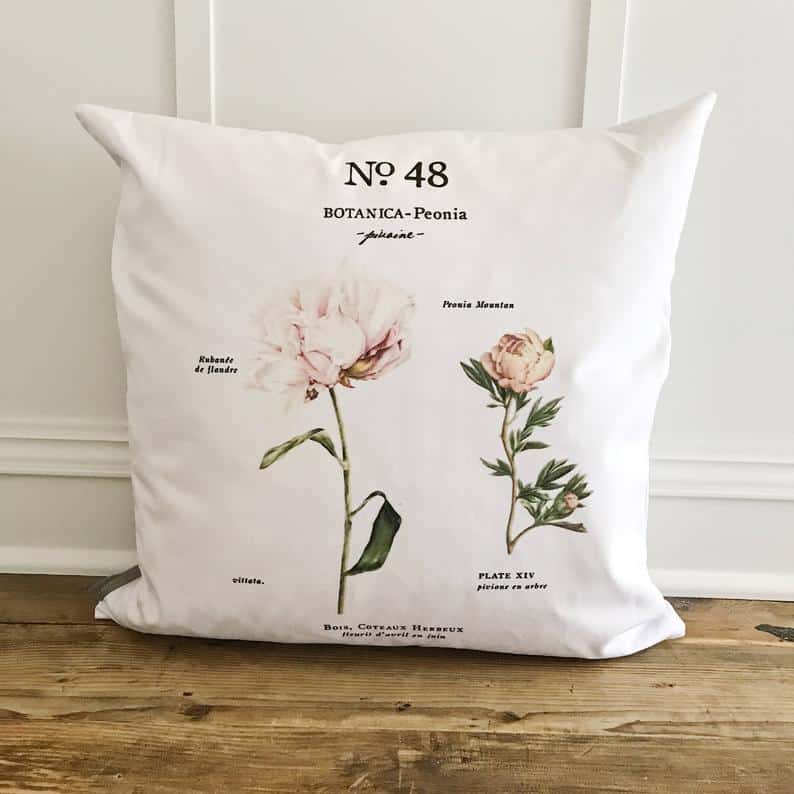 7. Greet your guests with this cheerful hello Spring sign for your porch or entry!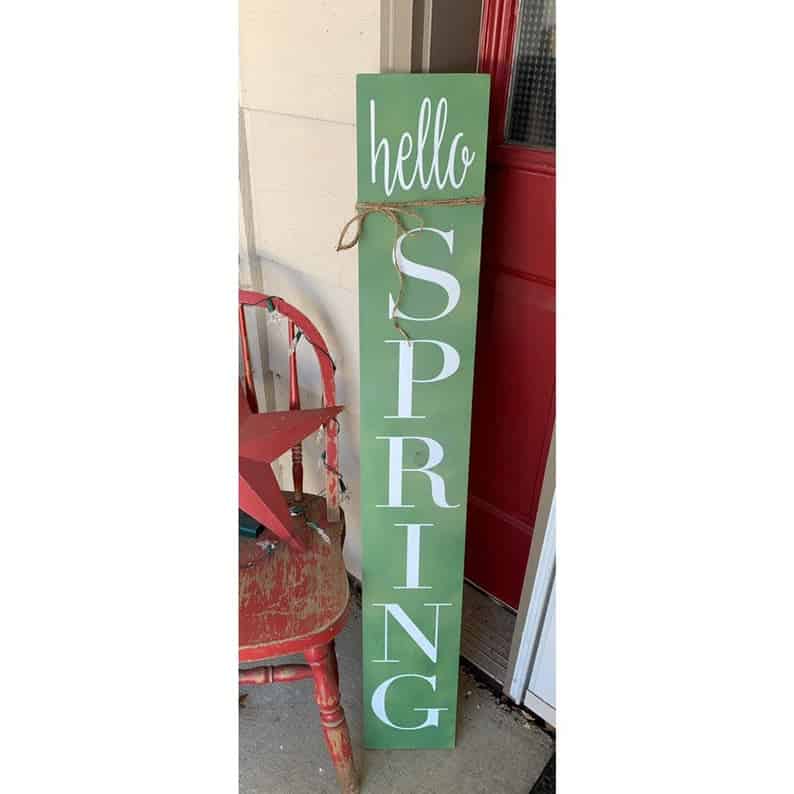 8. Or with this simple welcome spring door decal. It's removable and comes in a variety of colors. Plus it's under $5!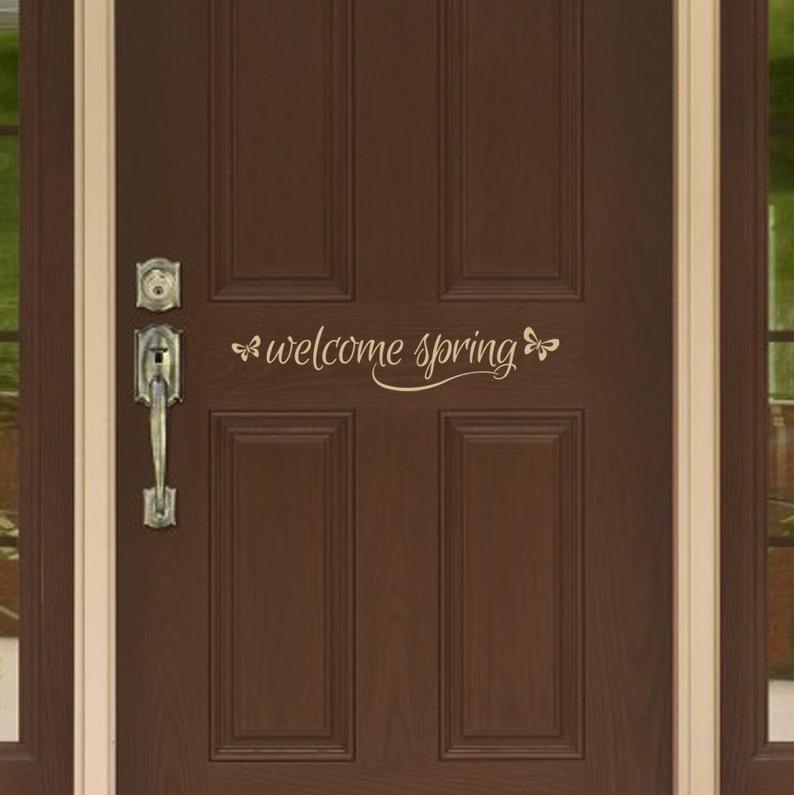 9. This bike pillow is a unique Spring addition. How cute??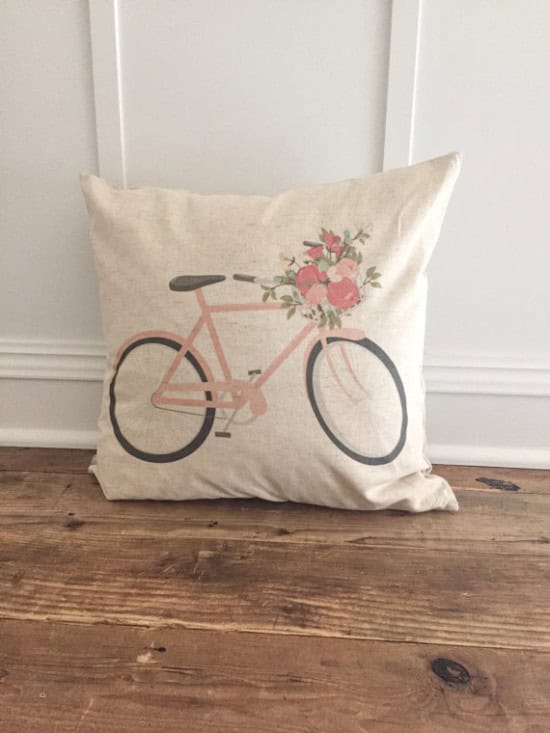 10. Here's an idea. Hang an ornate picture frame on the wall with a pretty wreath displayed inside. It will have the same effect as the delicate flowers with the rustic vase idea will. You can make this pretty spring wreath in under 10 minutes to go with it! You can switch the wreath out seasonally.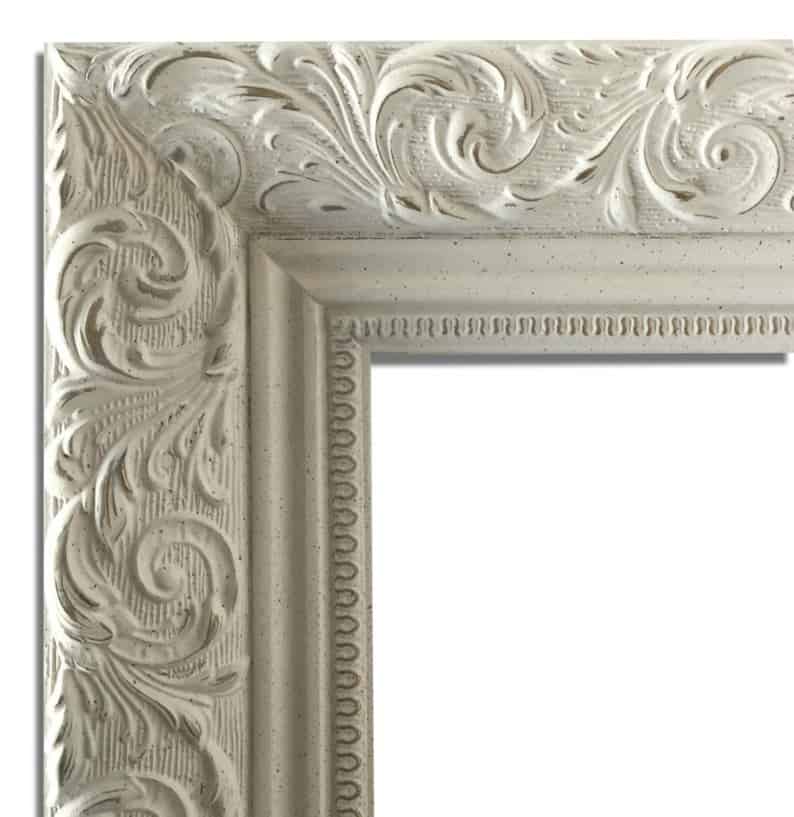 11. This beautiful tea towel is the perfect accent to bring in Spring to your kitchen.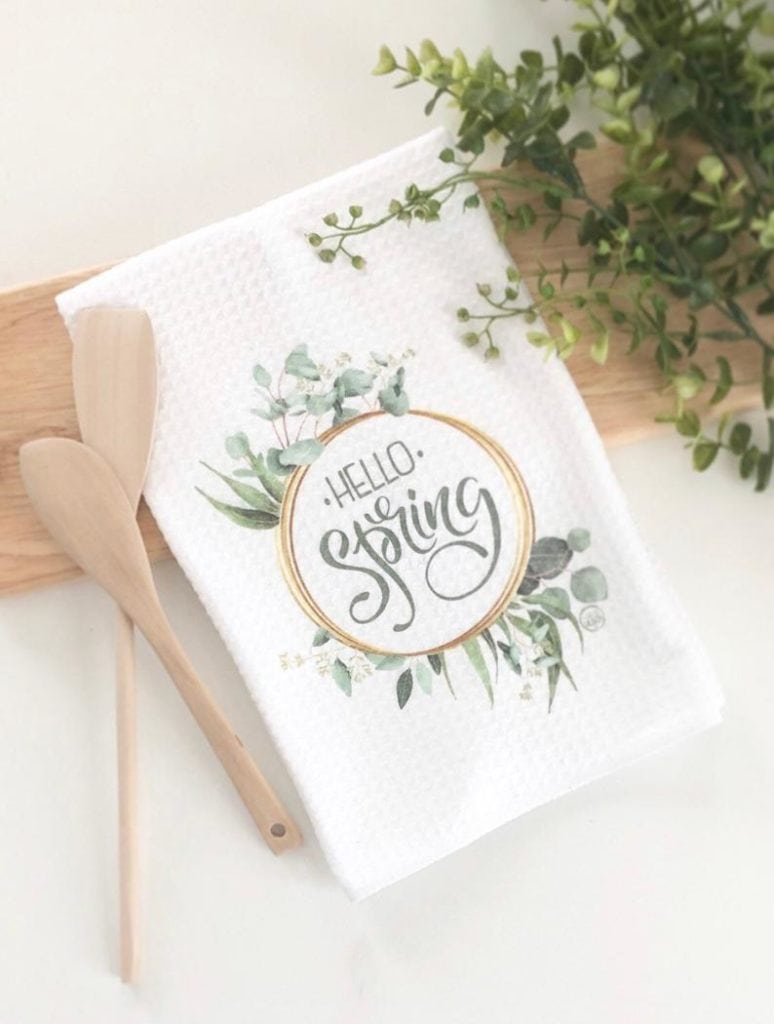 The best part is most of these ideas are not just limited to Spring, they can be refashioned for any season. Which one is your favorite? I'd have to pick the farmhouse vase. I am a sucker for a rustic vase.
I am gearing up over here to finally get moving on my kitchen makeover that I started way before Christmas. Not much has changed since I last shared it. We had a series of financial setbacks in January that prevented any progress, but we are bouncing back now. I am in the serious planning stages now and hope to begin work in the next few weeks. If I can get everything organized, I might even participate in the One Room Challenge again this year. I have to see what the next few weeks bring, I'm hoping for lots of DIY projects around here!
Update:  You can see the kitchen makeover before and after here!
This post may contain affiliate links, you can read my full disclosure here.