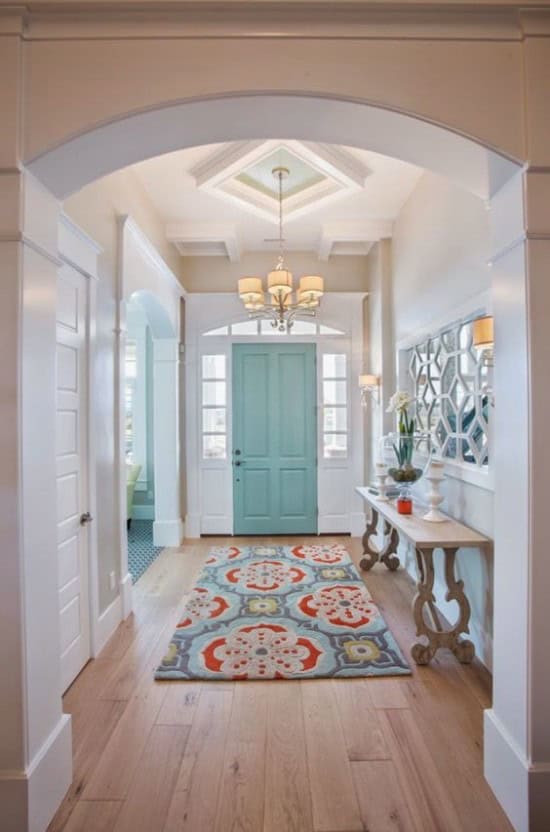 Highland Custom Homes
 Hi all! Did your weekend fly by as quickly as mine did? We've been working non stop over here on our kitchen makeover. I've got a good amount of cabinet doors painted. For the first time ever, I was thankful for having a small kitchen because painting cabinets is very time-consuming!
That being said, I do enjoy the process. I'm happiest when I'm DIY'ing or decorating something. Even when things don't go according to plan or take much longer than I'd like. I am currently reading a book called Enjoying Where You Are on the Way to Where You're Going.  I think the title pretty much sums up what it's about. It's a great read, I would highly recommend it.
Applying that concept to interior design brings me to transitional spaces in our homes such as hallways, foyers, and stairwells. While these spaces are primarily functional, they can be beautiful too.
This first stairwell has been on my Pinterest board for years. It's so perfect. So beautifully done, yet it still has a relaxed, casual feel. Love the ledge for the frames also,
via Pinterest
Imagine walking in this home and immediately being greeted by these amazing sliding barn doors.
via you are my fave
This hallway doubles as a library. Function and beauty!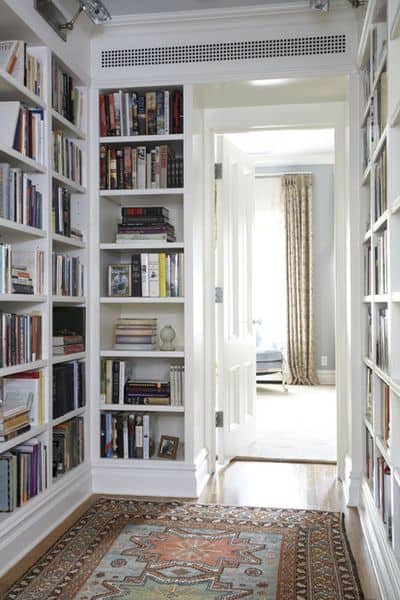 CWB Architects
This transitional space is reminiscent of an art galley. This would be a cute idea for adding your kids artwork into the mix.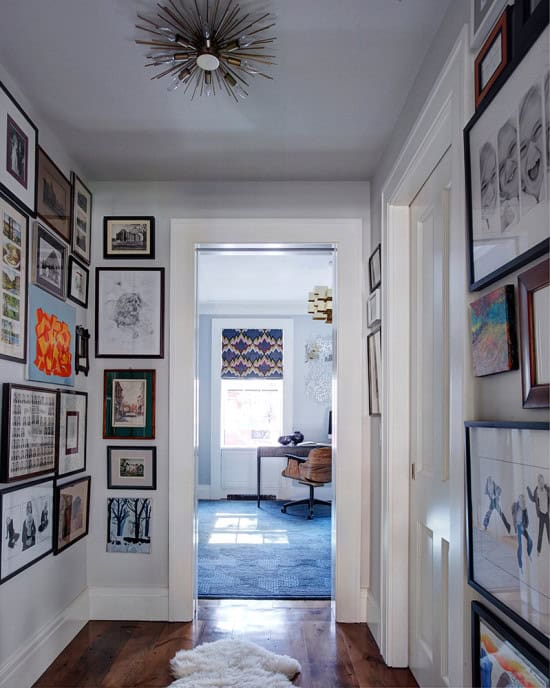 CWB Architects
Best. Mudroom. Ever.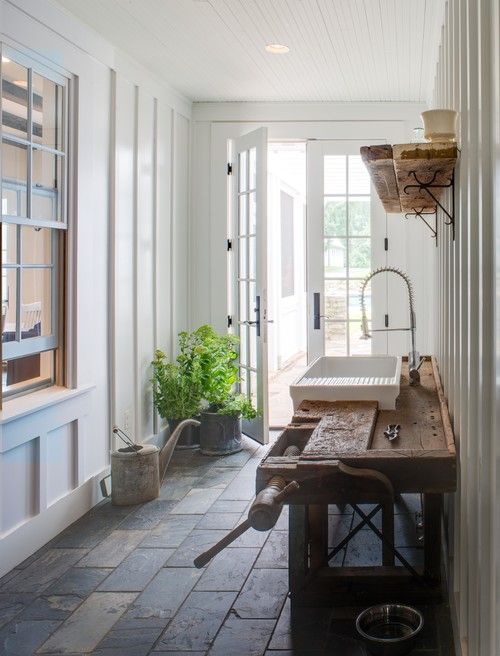 Georgian Design
Longer hallways always look amazing with repeated pendant lights. However,  that ceiling steals the show here.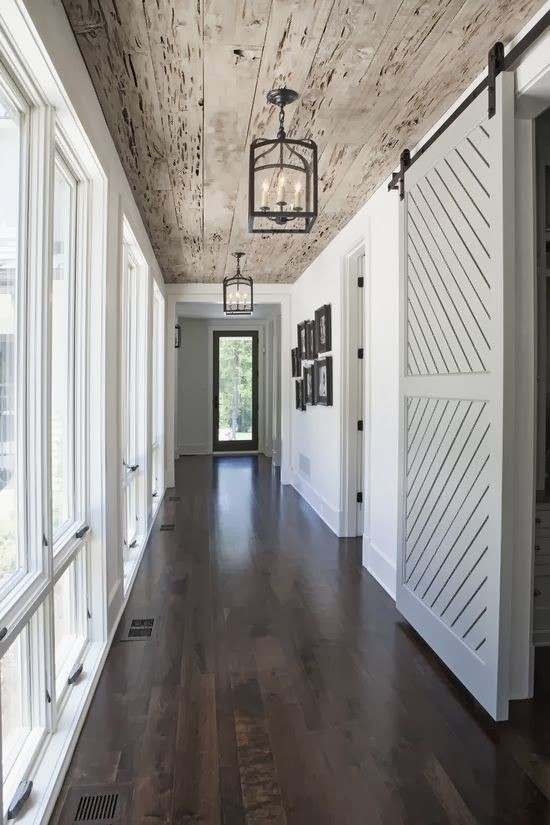 Decor de Provence
What do you think of these rustic stairs? So cool, right? I added this one for my daughter. When she saw this blogger's house, she fell in love with it.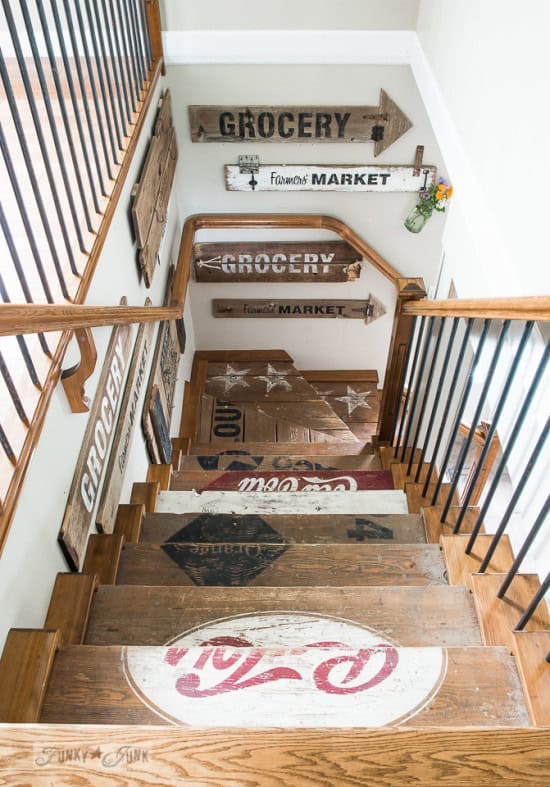 Funky Junk Interiors
Ok, this simple planked stairwell is really my favorite. I tried to get my husband to do this to our stairwell years ago. It didn't end well.
House of Smith's
Lastly, this landing with its built-in book shelves is another awesome example of form, function and beauty combined in a transitional space!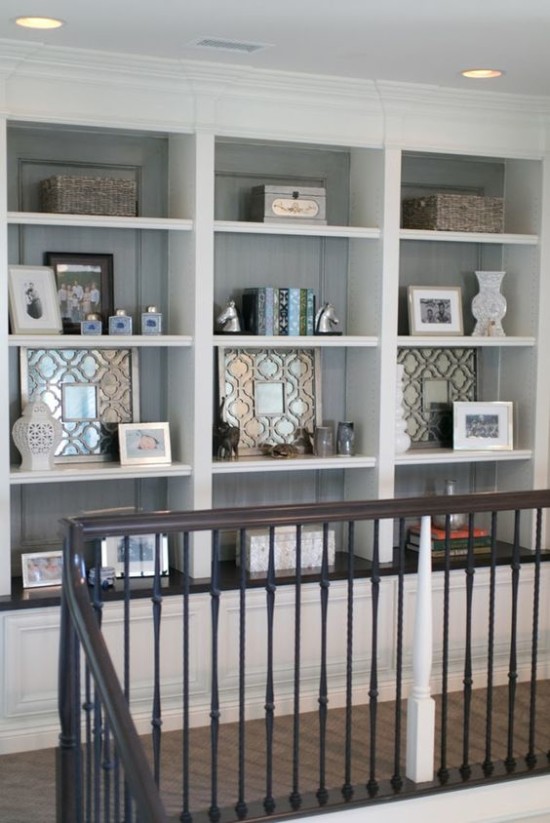 House of Turquios
So when you're in these "in between" spaces, whether your painting cabinets, driving to work, or even studying for exams (I threw that one in for my daughter too!) try to think of a way to make it enjoyable. Because life is all about the journey, isn't it?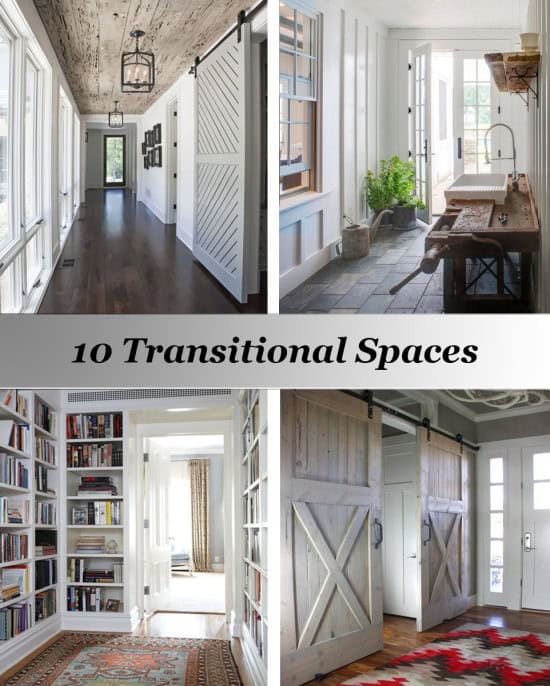 This post contains an affiliate link.