Happy Friday! We will be up to our ears in DIY's around here this weekend. And likely for the next few weeks, until our kitchen makeover is finished. In the meantime, I have some inspiring designs for you today!
 1.   How pretty is this living room from Oh My Dear ? That gold and white side table was a DIY project!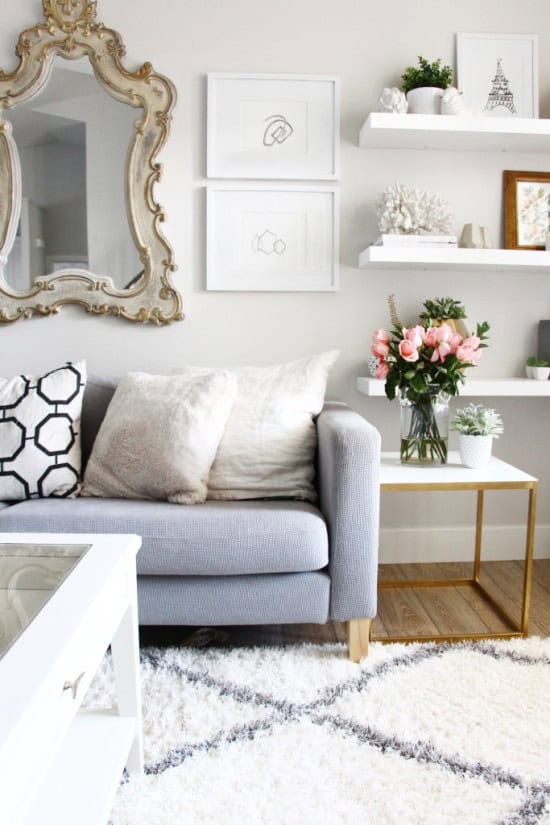 2.  Amazing farmhouse dining room from Better Homes and Gardens.
3.  You won't believe the before photo from this amazing credenza makeover. This may have just given me the inspiration I need to tackle my niece's dining room. The one element I haven't been able to find for that room is just the right sideboard.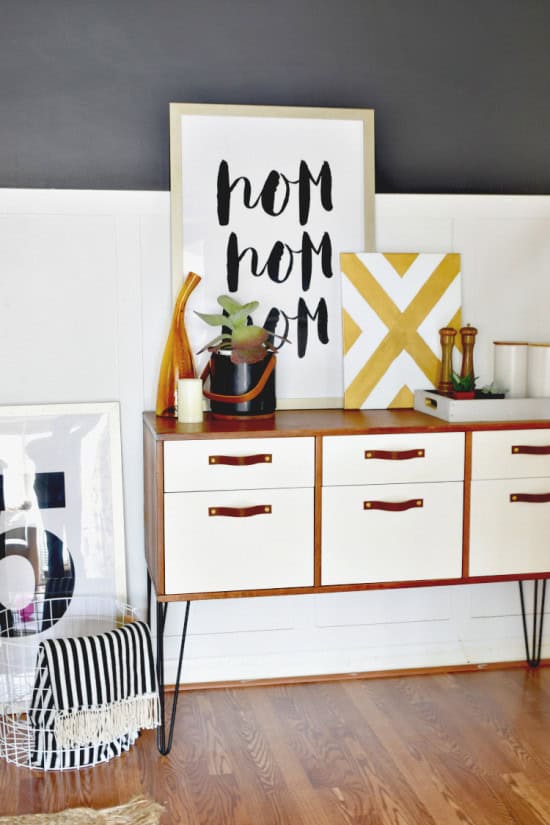 4.  My favorite thing about this amazing bathroom renovation is that patterned floor! The trick to making this work is by keeping all of the other elements neutral.
5.   A great collection of outdoor decorating ideas from Better Homes and Gardens: 15 inexpensive ideas for your backyard.
Have a great weekend. If you're in the neighborhood, stop by and grab a paintbrush!