10 Restoration Hardware Hacks
Do you love Restoration Hardware? I know I do. But their prices are really up there. What to do? Hack it! I'm amazed at the Restoration Hardware hacks these bloggers pulled off, many are better than the original!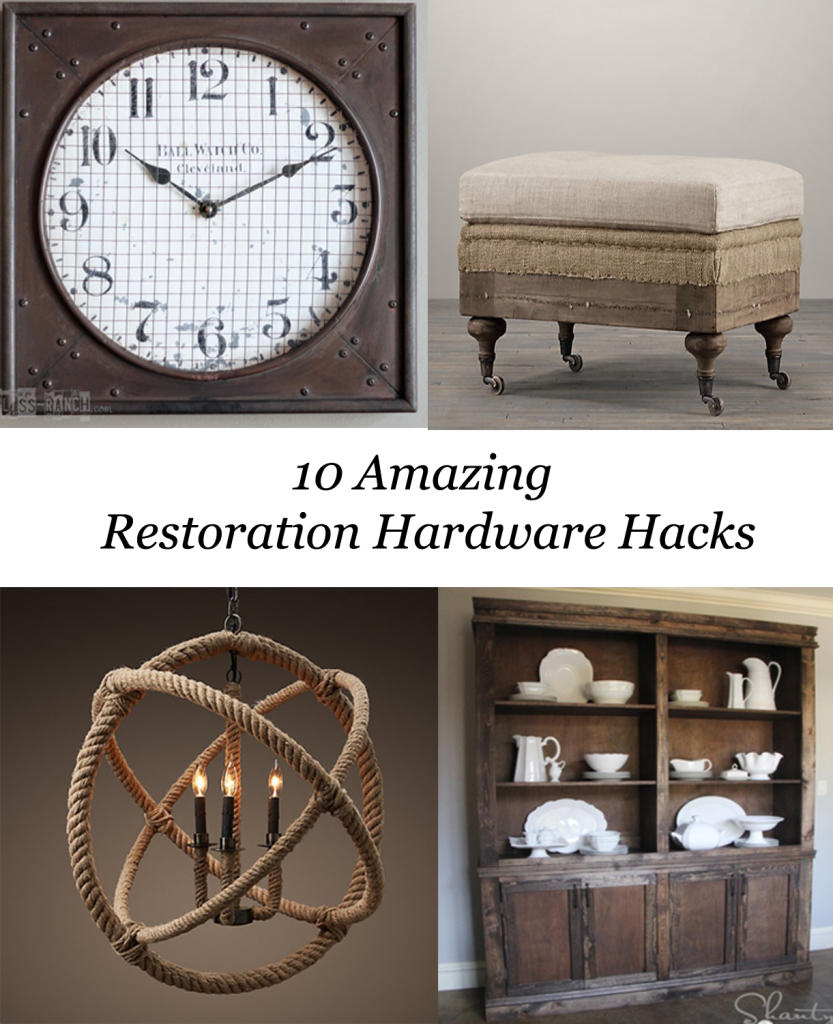 This amazing clock knock-off is from Bliss Ranch. She made this using things she had in the garage and an old clock from her wall. Money spent $0!! Love it!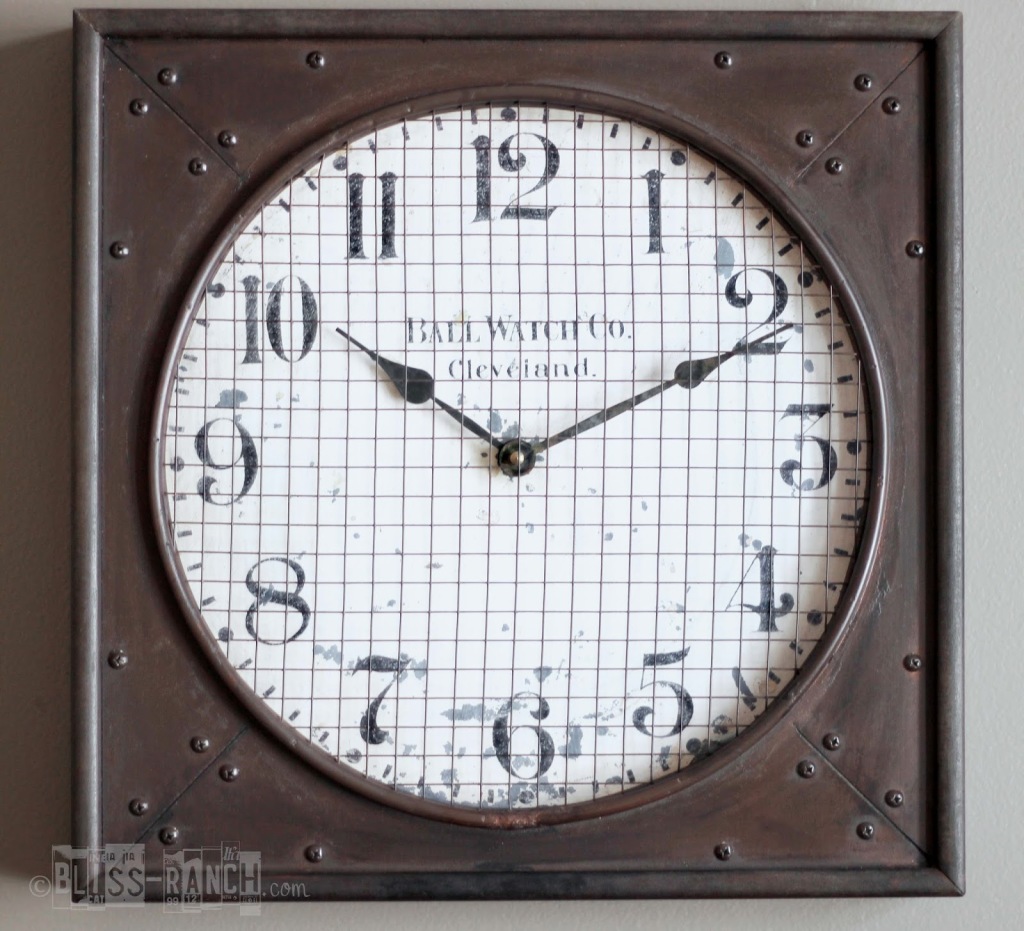 Jen from The Yellow Brick Cottage did an amazing job of hacking this Restoration Hardware Deconstructed Ottoman (which starts at $895). Featured on Interiors by Kenz.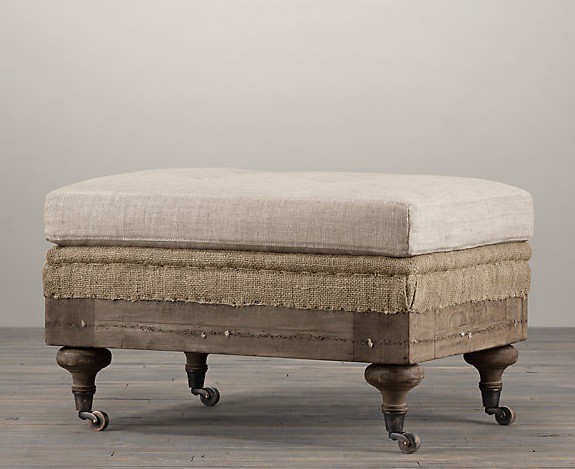 Rachel from Maison de Pax knocked off this cool Map Of Paris from RH. The RH version starts at $1200! Rachel's spent a total of $75, and it came out amazing, don't you think?
Jen from the House of Wood hacked RH's Printmakers Sideboard. By making it herself. From scratch. Seriously. Jen raised the standards for us bloggers way up high with this one!
Over at Shanty 2 Chic, they also built this Restoration Hardware inspired dining hutch themselves.
AKA Designs loved the look of Restoration Hardware's Dutch Shipyard shelves. But pricing starts at $1525 (on sale)  for one of these, and they needed two. So they made their own at $150 each.
Also, from AKA Designs  a hack on this RH Brickmaker's coffee table.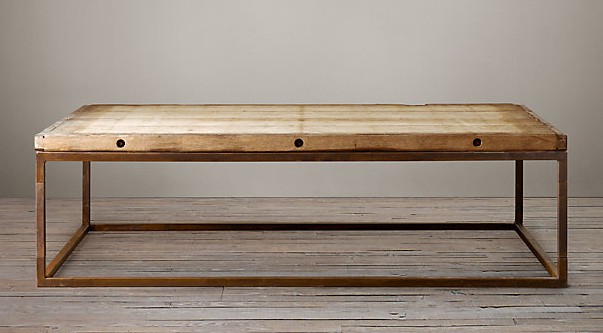 Have you seen these Fire Columns from Restoration Hardware? My husband and I actually discussed doing a hack on these ourselves. Well, we never actually got around to it but  In My Own Style did.
These Stone Garden Spheres from RH start at $200 each. Pam from Simple Details got creative and did a great job of knocking these off!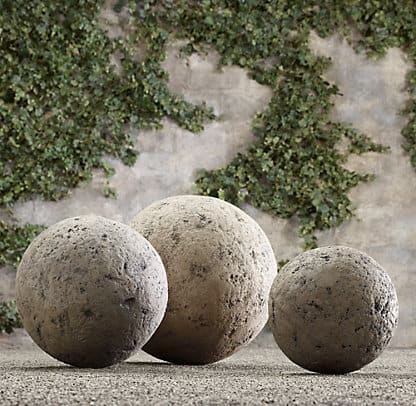 Shannon from  Anythingology is a girl after my own heart, hacking this Rope Planetarium RH chandelier. She spent $50 as opposed to RH's $695.
There are your 10 amazing Restoration Hardware hacks. Here is my Knock Off RH Orb Chandelier, in case you missed it. You can read how I did it here.
  Have you knocked off anything lately?
Don't forget to enter our Cash Giveaway if you haven't yet! The giveaway ends on 1/31/15. (Giveaway has ended)