Welcome to my Christmas home tour! I've been decorating and redecorating for weeks! The decorating possibilities for Christmas are endless. We will start out in the family room. In case you missed it, this room used to be a garage. I saw these white bell ornaments a few years ago, in a sporting store of all places. I was obsessed with them but they were kind of expensive. I stalked the store and went back the day after Christmas and got them at 70% off. I got the large ones, shown here and smaller ones for my tree. That red beaded garland is from Crate and Barrel a few years ago. That also was an after Christmas sale.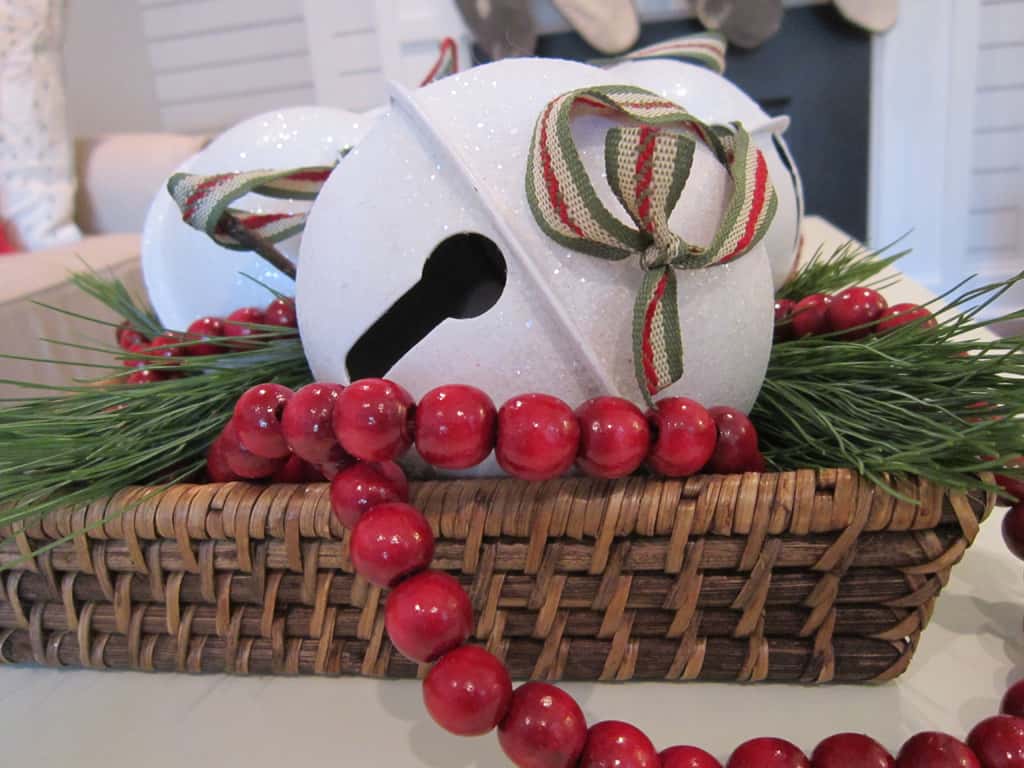 My mantel. I have ornaments in a large cylinder vase on the left. I started decorating the mantel the night before Thanksgiving. We were having bad weather that day and I was hosting Thanksgiving at my house. I put up the cylinder vase and realized I had nothing to balance it out on the right. It was driving me so crazy that I went out to Home Goods right then to get something, even though I should've been home cooking. My daughter picked out the tree on the right, I think it works perfectly. I made the gray deer (no sew!) stockings, and the other two I bought last year at, you guessed it, an after Christmas sale. Dec. 26th is my black Friday.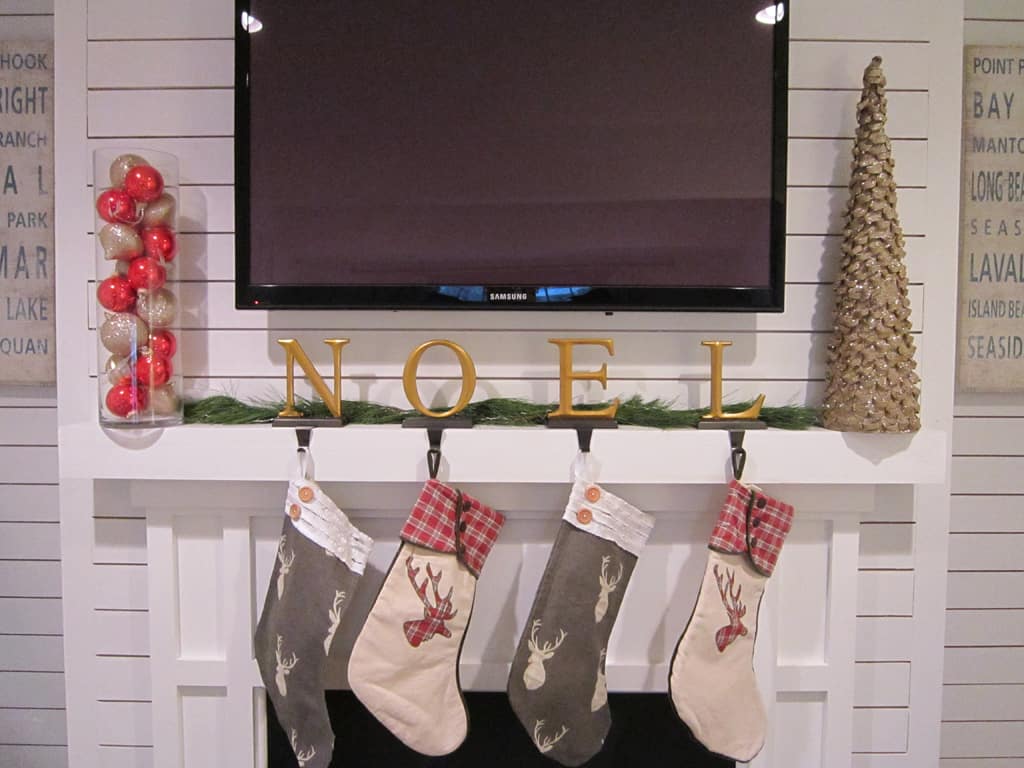 The lights on the mantel are glimmer strings I picked up this year at Pier 1.
I couldn't find any Christmas throws around the house, so I put my tree skirt over the couch for the photos.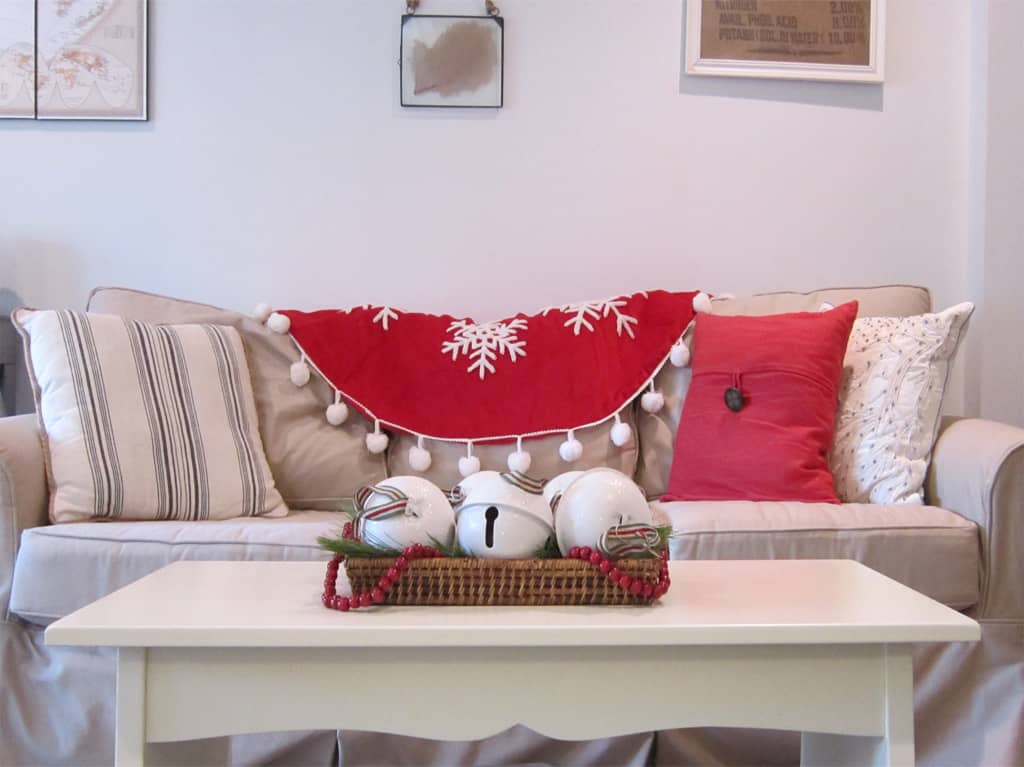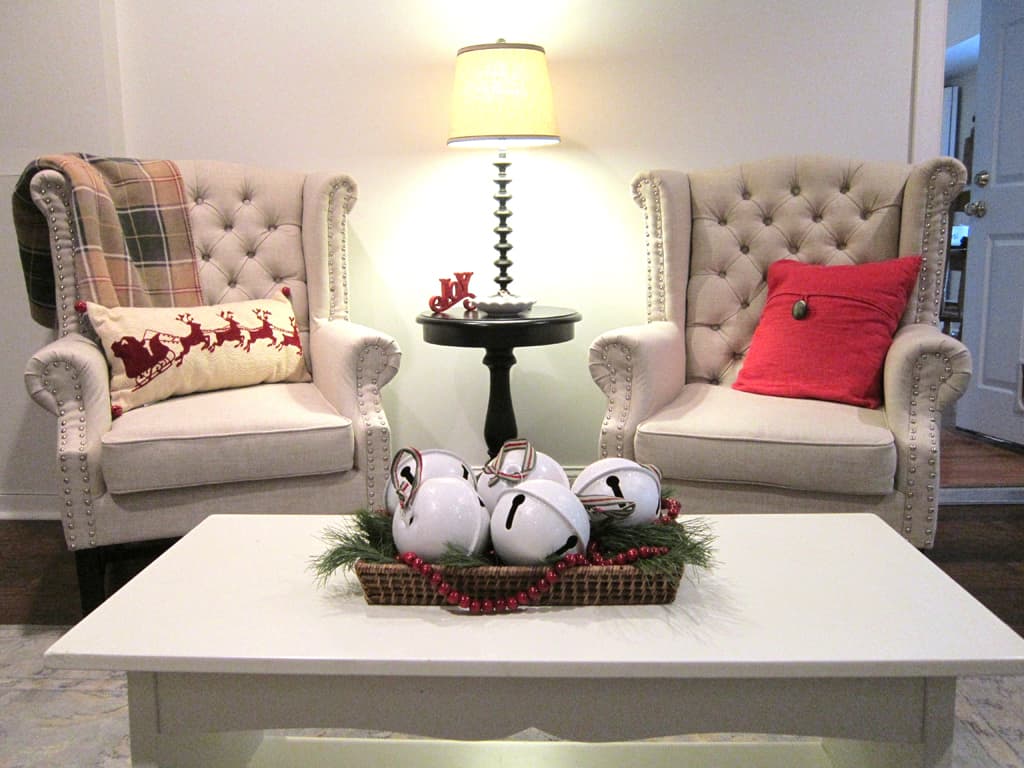 The Santa and reindeer pillow are from Pottery Barn. I bought it a few years ago, and it's still available.
I love this sweet little reindeer dish from Home Goods. Those m&m's won't last past the end of this post.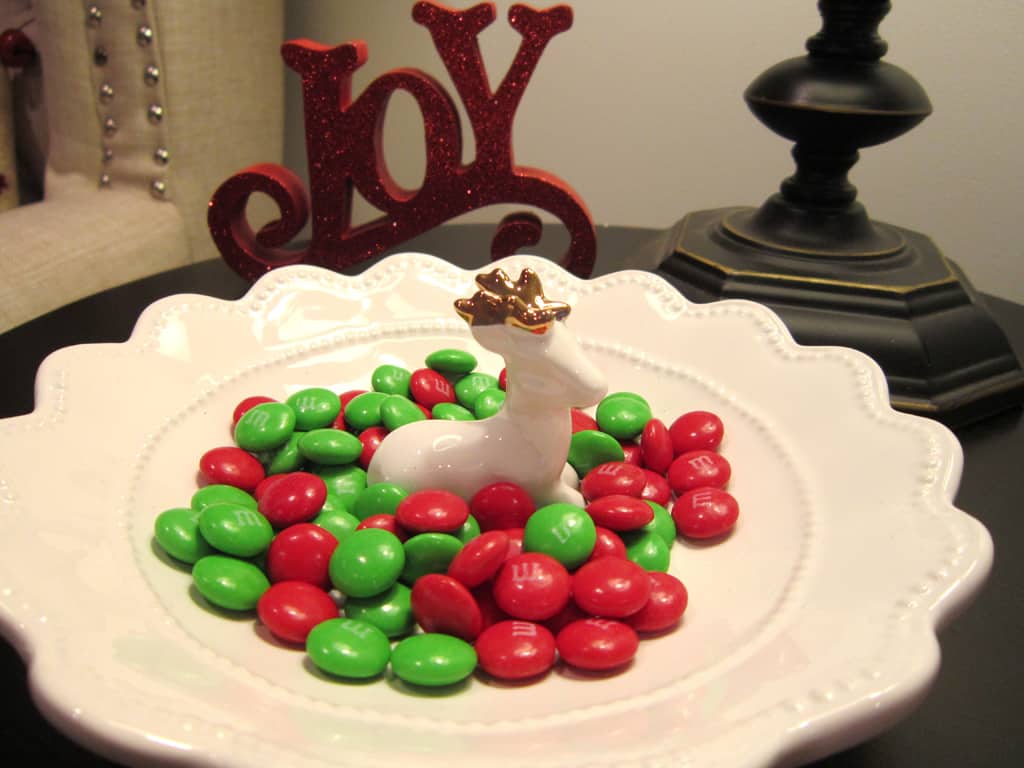 I made the framed prints you see below. You can find the Think of Christmas print here and the Believe print here. Those little boxwood wreaths (I stacked two of them around the candle) I ordered from Amazon. There are endless decorating possibilities for those!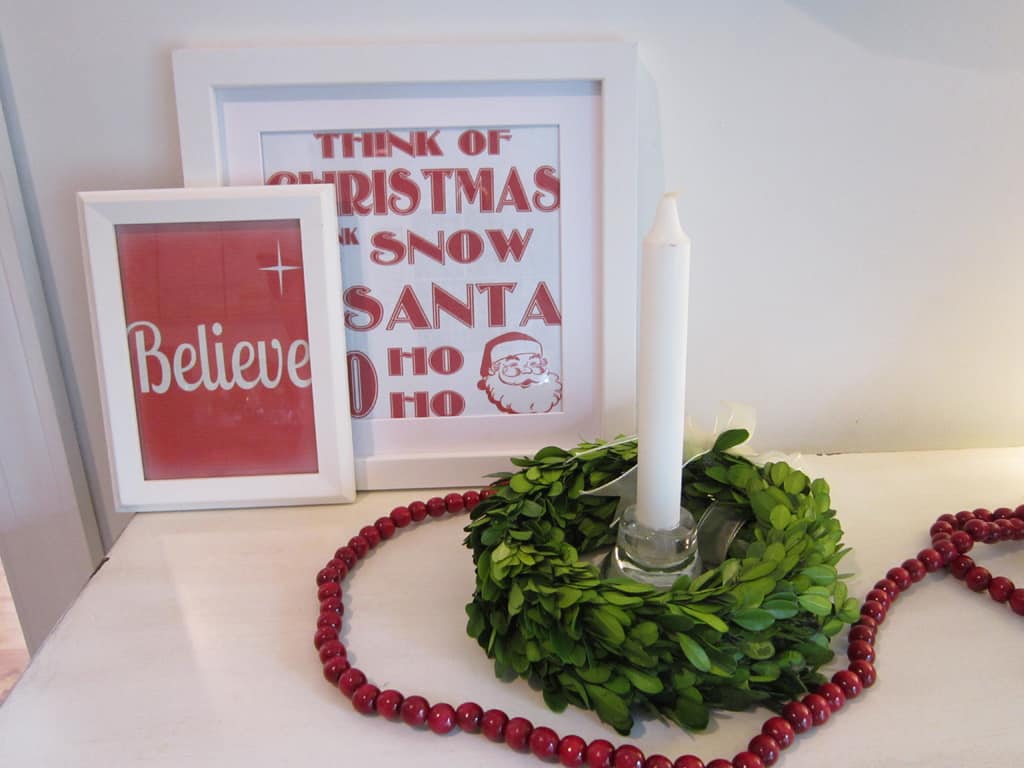 Next is my holiday bar cart. I picked up the festive straws and napkins from Home Goods. And the Merry sign is actually a Christmas card, also from Home Goods. If I ever go missing, Home Goods is the first place you should check.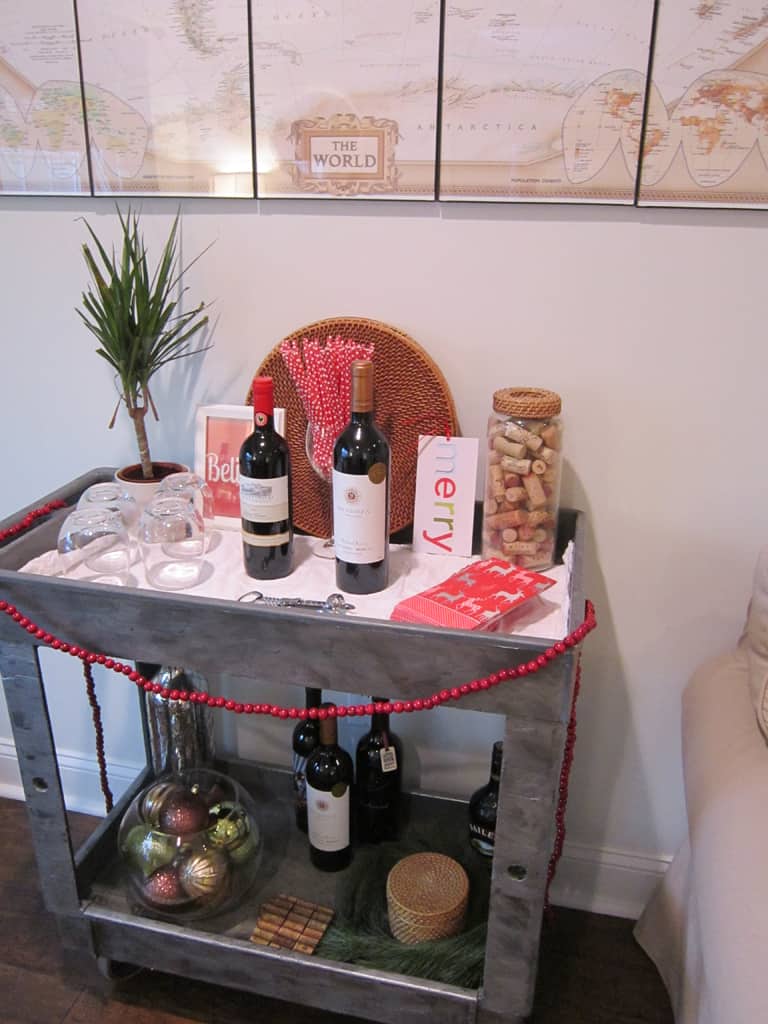 Next up is my living room, which I haven't show on the blog yet. It doesn't photograph well and I have the world's ugliest sofa in there. Never buy an oversized sectional! Maybe Santa will bring me a new sofa? Anyway,  I used some ornaments in a bowl with another string of the glimmer lights from Pier 1. The bowl is from Target.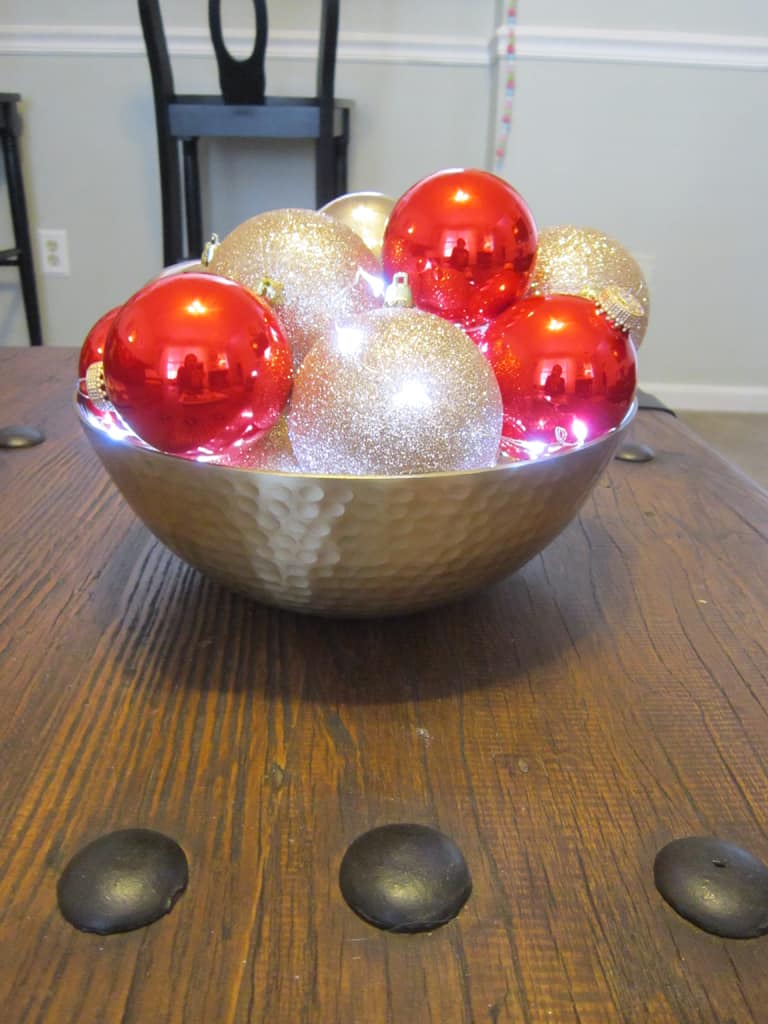 My Christmas cloche. You know your husband really gets you when he comes inside with the Christmas tree stump and asks "Is there anything you can do with this?".
I used a small strand of battery operated lights around this frame on my entry table. Such a simple idea, but one of my favorites.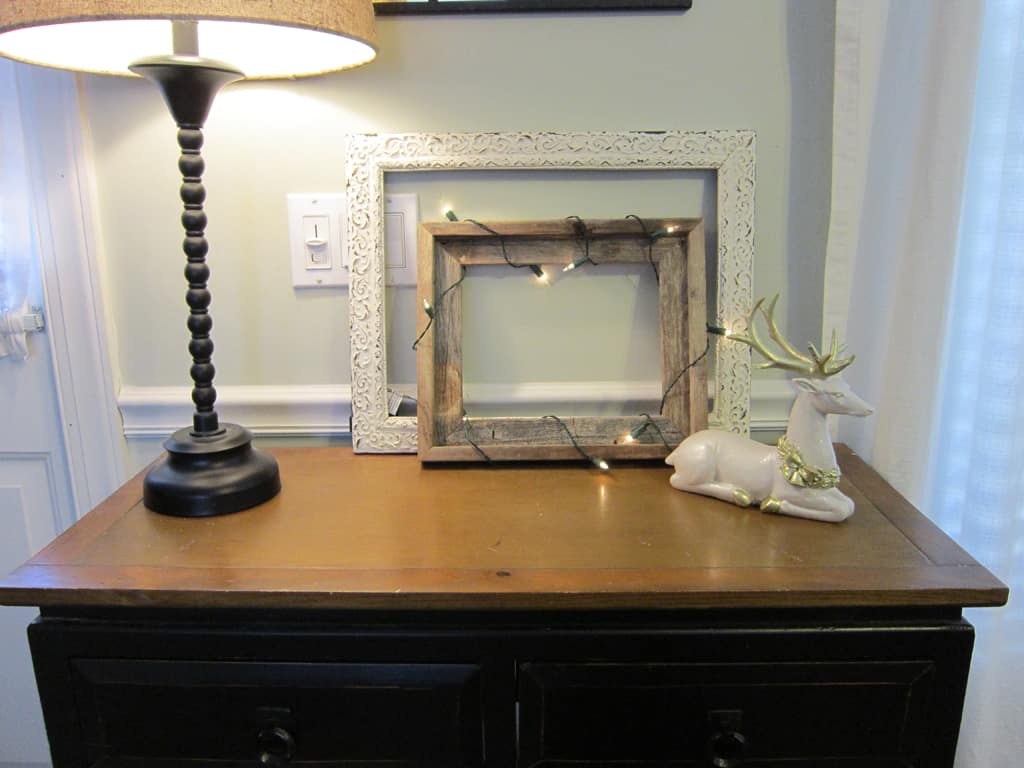 This deer sits on the ledge between the kitchen and living room. Those cabinets in the back are screaming for a makeover!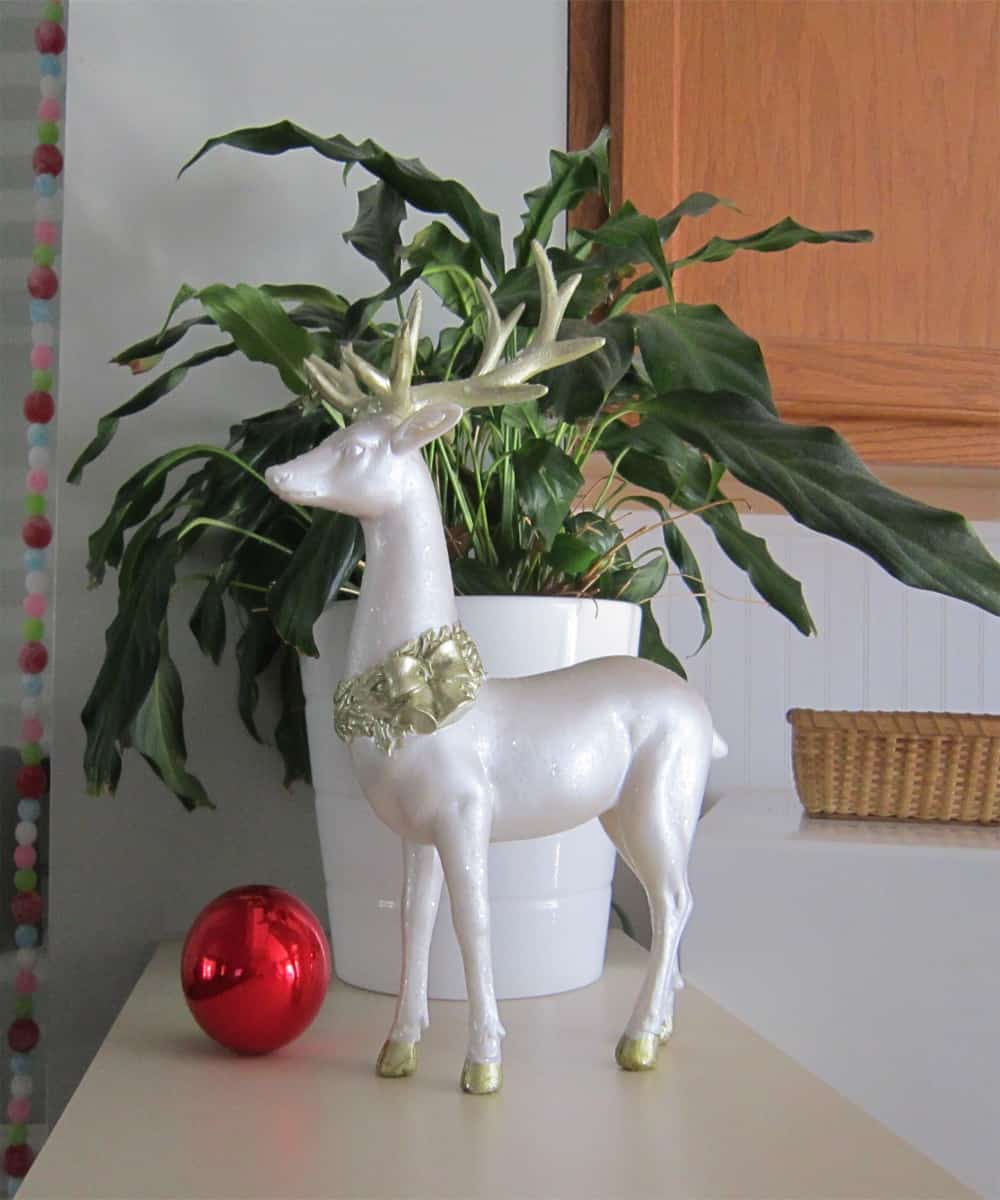 I found these deer antler ornaments at Walmart!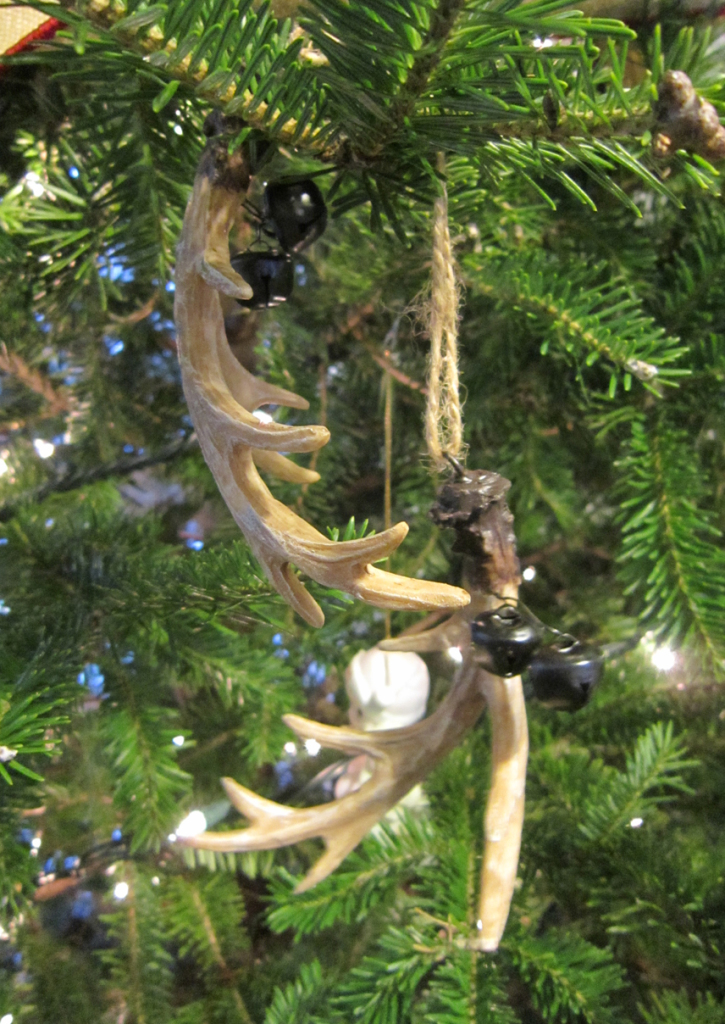 I attached these ornaments that I picked up at the dollar store from a ribbon and hung them from the mirrors in my living room.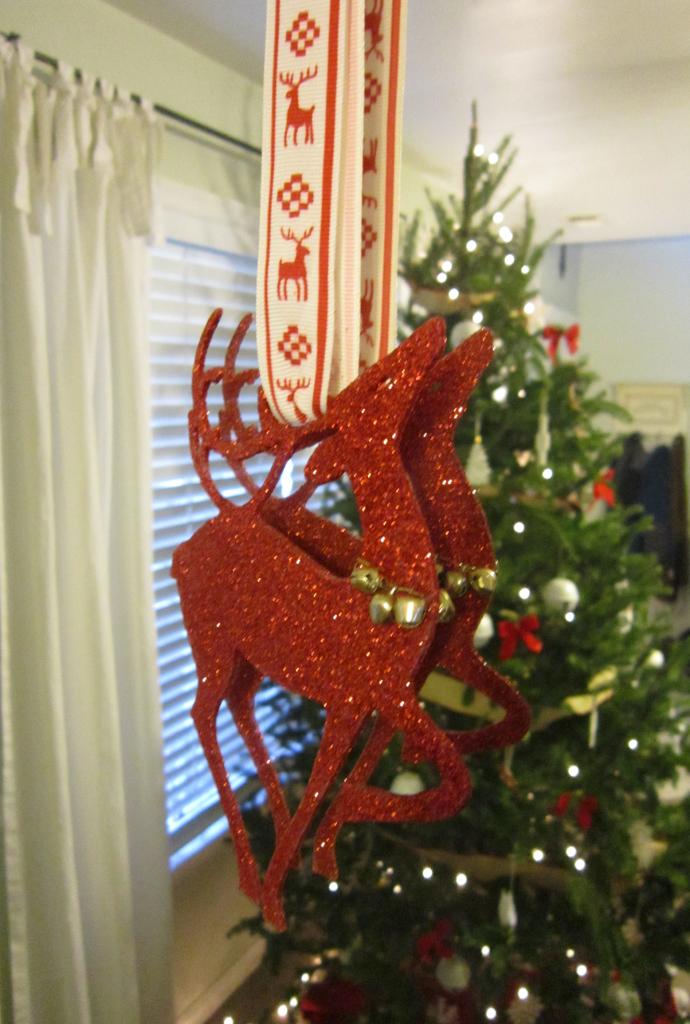 I attached a simple ornament from my DIY chandelier.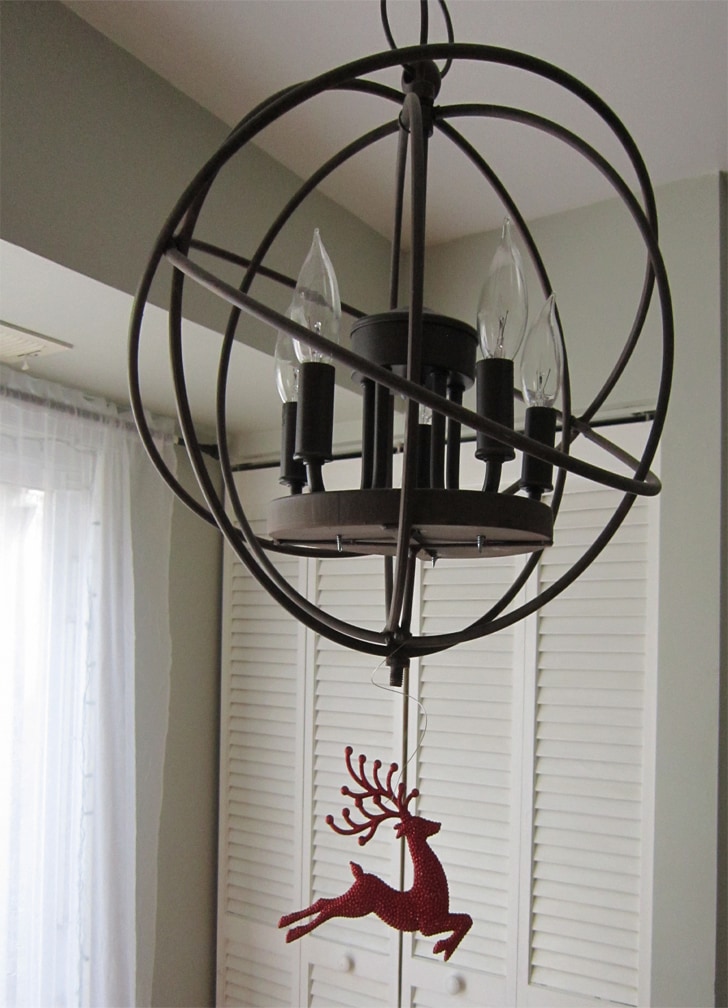 And below is my easy DIY winter door decor.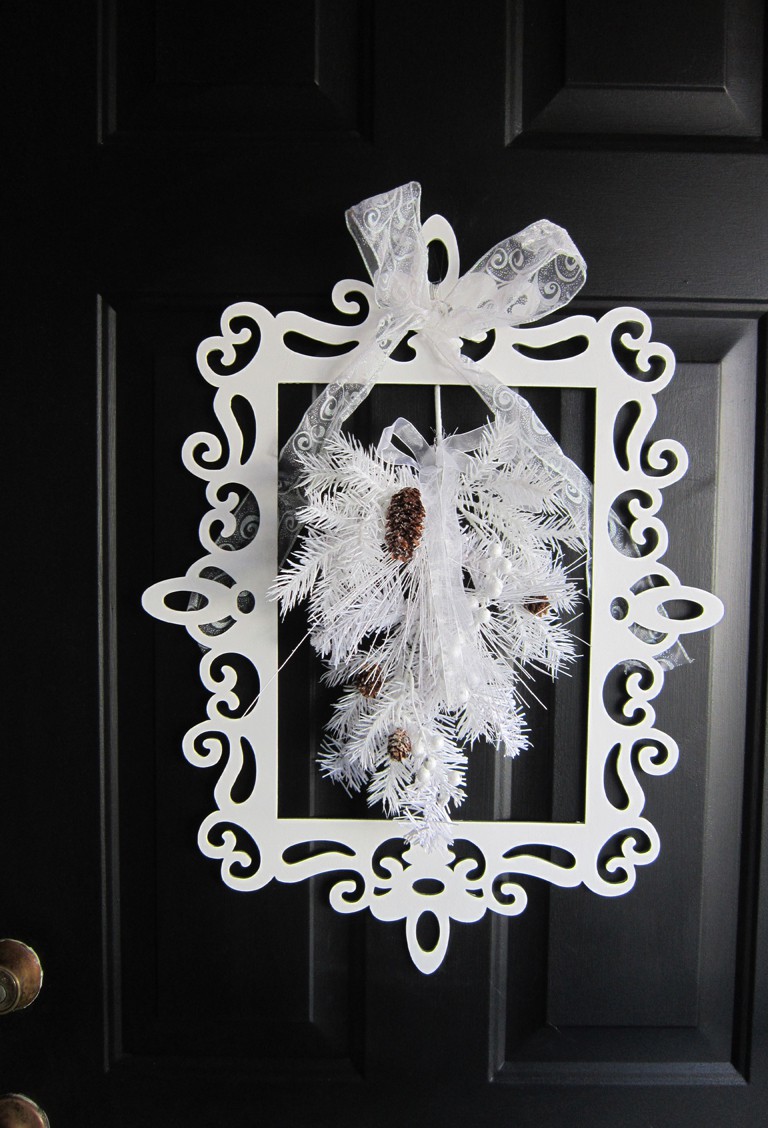 There are so many beautiful home tours around blogland this month, I hope you enjoyed mine. I'll be taking the rest of the week off from blogging to enjoy Christmas with my family. Merry Christmas!
This post contains an affiliate link.