10 Free Ways to Refresh Your Bedroom & A Giveaway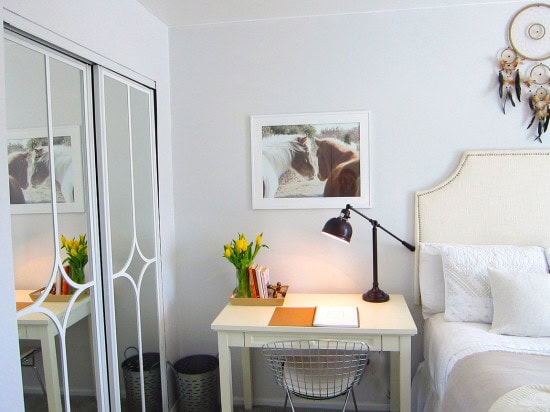 I think it's safe to assume that our master bedrooms are usually the last room to get fixed up in a house because visitors rarely ever see it. But we spend so much time in our beds we should try to make it as comfortable and as beautiful as possible. January is a good time for a bedding refresh with all the white sales going on. There are lots of ways to refresh a bedroom without spending any money.
For my daughter's room, shown in the picture above, just changing out the bedding and the accessories on the desk beside it made a tremendous difference. I like to shop Marshall's and Home Goods for bedding sets, they have some amazing finds for small budgets.
For my own master bedroom, which needs some refreshing, I've been picking up items over the course of a few months  which is another budget friendly way to decorate. I know the look I'm going for so I pick up items that will work when I see them. I have a new set of sheets, a  throw blanket and a few accessories so far. I decided to keep them in the closet until I get enough pieces together to do a bigger makeover.
Inspired by a giveaway I have for you today,  I came up with 10 free ways to refresh your bedroom. To get you started on a bedroom refresh you can enter to win a set of sheets (shown below) in your choice of available color, from Home Dynamix! Thanks to Home Dynamix for sponsoring this giveaway!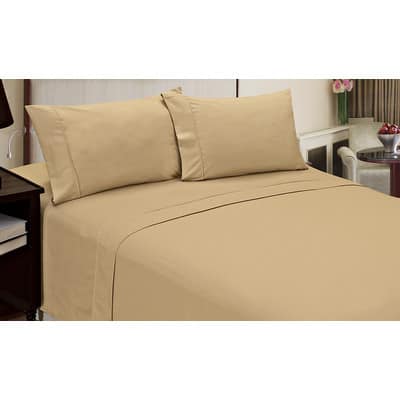 10 Free Ways to Refresh Your Bedroom:
1.  Declutter and give it a good cleaning first. Adding risers to your bed creates extra storage space underneath.
2.  Make your bed. I have to make my bed first thing every day, if I don't it really bothers me.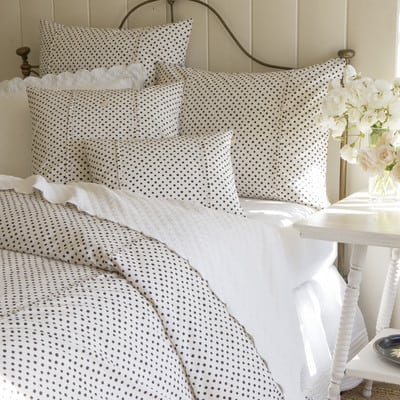 via Wayfair
3.  Rotate/flip your mattress for even wear.
4.  Vacuum the mattress while changing/washing your sheets.
5.  Rearrange the furniture for a new look.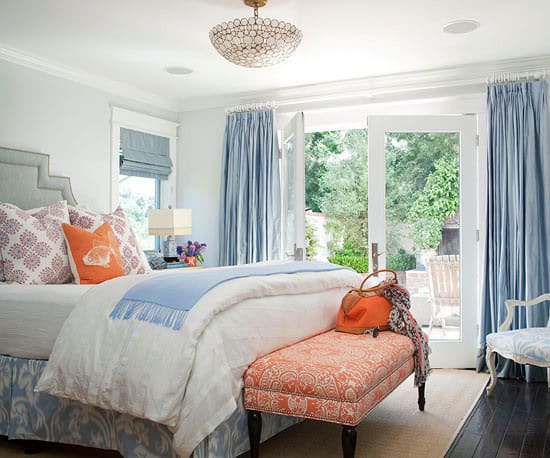 6.  Add a beautiful quilt or blanket over the headboard to create a focal point.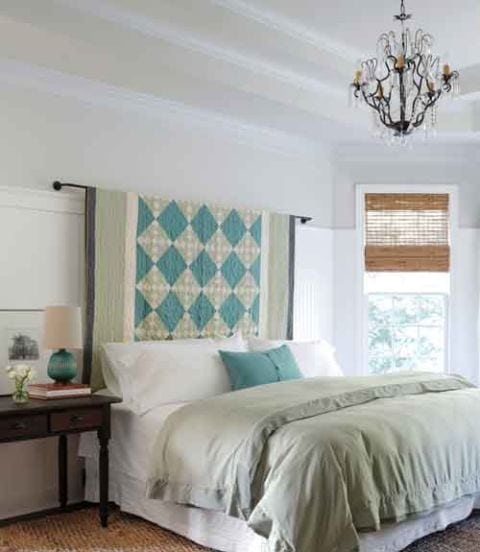 via Country Living
7.  Add some throw pillows in a fun color/pattern or add a textured throw blanket. Ok, this one isn't free but one trick I use for throw pillows is to buy the pillow inserts from Wal-Mart. Then you can just buy pillow covers (I shop Pottery Barn clearance for those) and switch them out for an update.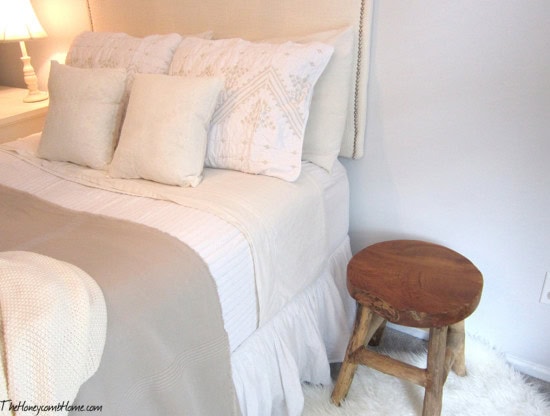 8.  Change out your wall decor and/or small accessories, swap things from other rooms or repurpose items you aren't using. I used large fabric samples to create this very inexpensive wall art.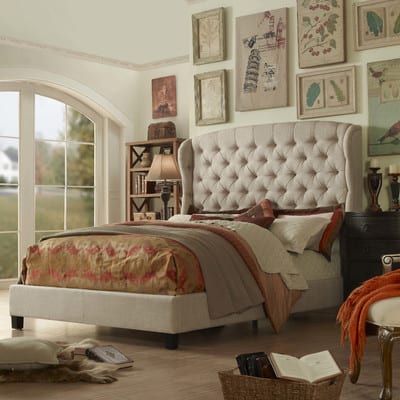 Via Wayfair
 9.  Keep it tranquil by removing electronics  (I'm so guilty of this!).
10.  Add fresh flowers or plants.
via Harper's Bazaar 
Enter below to win a new set of sheets and good luck!