Where to Hide the Litterbox
This shop has been compensated by Collective Bias, Inc. and its advertiser. All opinions are mine alone. #yougottabekittenme #CollectiveBias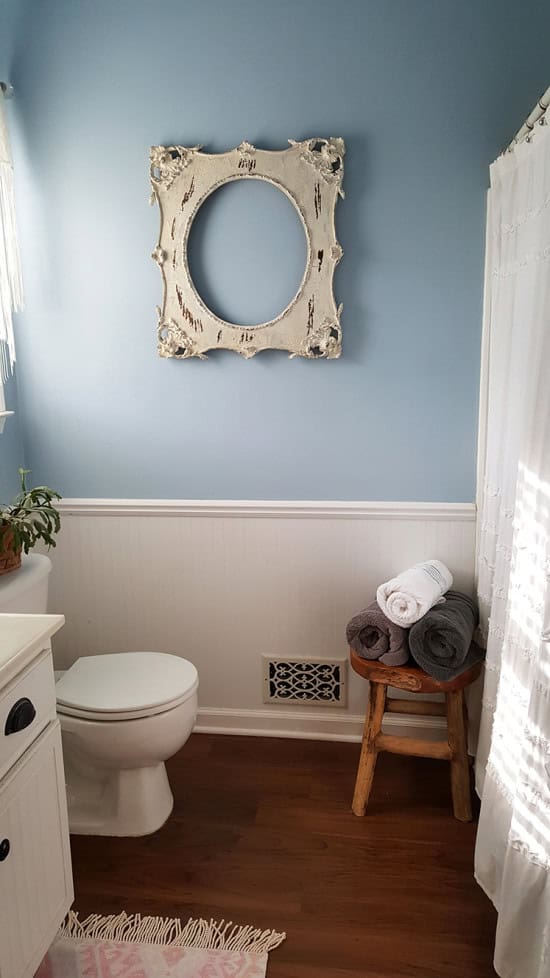 As home decor bloggers, we are accustomed to showing only pretty, picture-perfect after photos. But life does happen, things get messy and our homes are rarely perfect. Everything cannot always be photo ready. My husband even noticed recently while watching Fixer Upper that there are never any TVs in the homes they flip. We do have to live in our homes, and in our home pets are a must.
We have a dog and two rescued cats. Cats are relatively low maintenance . Other than feeding, the only daily maintenance is the litter box. We used to keep our litter box in our attached garage so it was separate from the house. However when we turned our garage into a family room, I had to relocate the it.
Our house is small, so the only logical place was our upstairs bath. You may remember I shared my bathroom's organized linen closet a few months ago. Recently, when I was cleaning the bathroom I decided to try moving the litter box into the closet to keep it out of the way. Obviously, that means keeping the door ajar for the cats to access it. Its been several weeks now, and this is working out great. It's out of sight, but still accessible.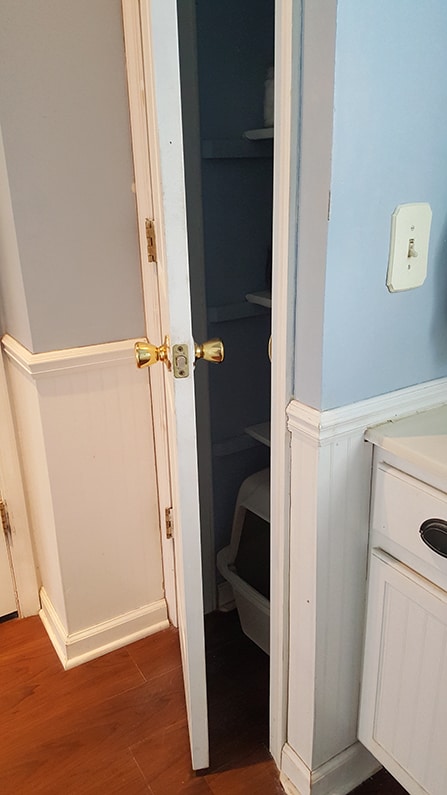 I have never lived in a house without having a cat around. When it comes to cat litter, I've tried them all and the only one I will use is Fresh StepTotal Control with the power of Febreze (If you purchase through that link you will automatically receive a $3.50 coupon through 5/11/16). I prefer this litter because it includes borate technology and acts as an antimicrobial agent, which inhibits the growth of odor-causing bacteria. I also like that the litter is not scented, it just has the odor controlling power of Febreze.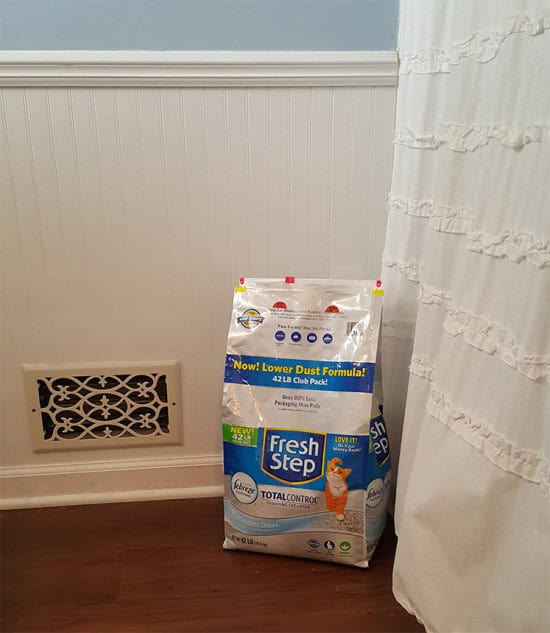 Only Sam's Club carries this particular litter. It comes in a  42 lb bag which is easier to carry,  and it's resealable. It's also easier to scoop the litter out rather than lifting the box each time to pour.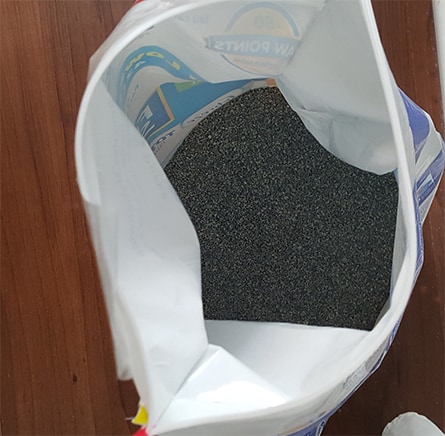 For sharing my litter preferences, Fresh Step has generously given me $100 to donate to the animal charity of my choice. I chose the ASPCA. The ASPCA not only provides care to the animals in their hospitals, but they also fight animal cruelty on a national level. They work to develop legislation and raise public awareness. In addition to that, they offer grants to animal welfare organizations and agencies around the country.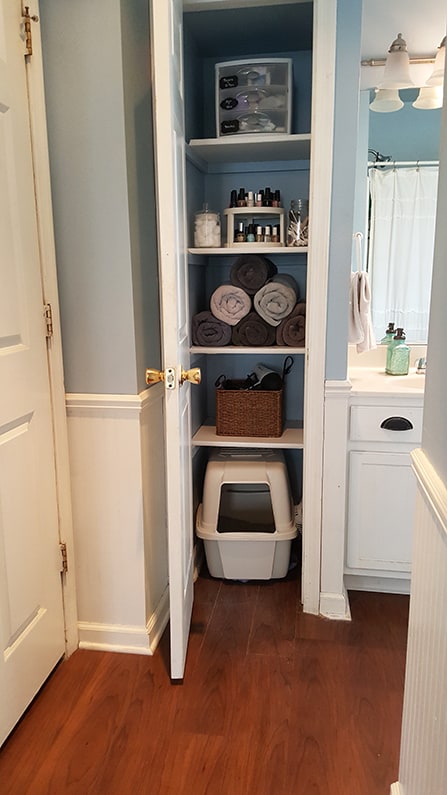 I thought about installing a cat door to the closet door so that we can keep the door shut, but the closet is really too small to make that work. I only keep things such as hair dryers, nail polish and extra towels in this closet so it's nothing too hygienic that I have to worry about contamination. The door shown to the left in the picture above is a small laundry room where I have more storage. There is not enough floor space in that room to hold the litter box.
Studies show that living with pets even provides some health benefits. Pets can help lower blood pressure, lessen anxiety, and boost our immunity. To me, owning pets is more important than a picture perfect house.
We want to see your favorite cats! Share them on social media using the hashtag: #yougottabekittenme
Fresh Step Total Control with the Power of Febreze even offers a money back guarantee (info on the packaging) and you can find it in the pet care section of your local Sam's Club.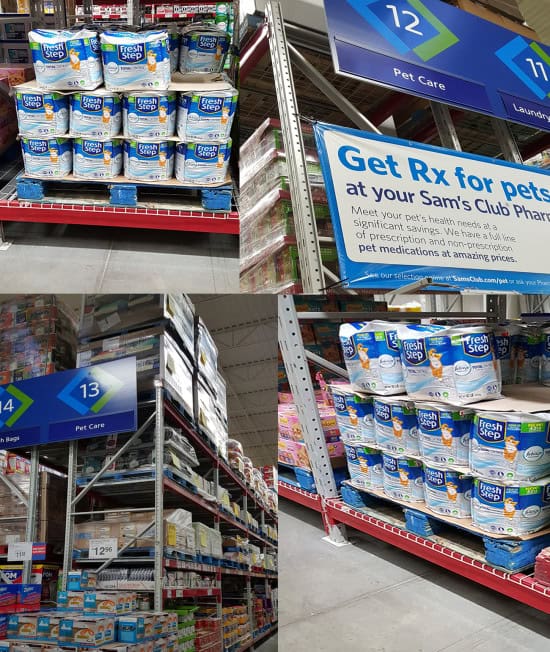 linking up with Between Naps on the Porch