Do you decorate for each season? I know most people only decorate for Christmas and Halloween, but what about Spring? Simple Spring decorating can make a big difference, and add a little bit of fresh energy back into the house.
I was planning to skip the spring decorating this year until I came across this beautiful floral garland. The Home Depot is quickly becoming my new destination for home decor! The soft pink and green colors in the garland were a much-needed pop of color in my family room.
In the spirit of simple spring decorating, I didn't want to go overboard so I refreshed the mantel with only two things. The floral garland and a few tealight candleholders from this colorful set.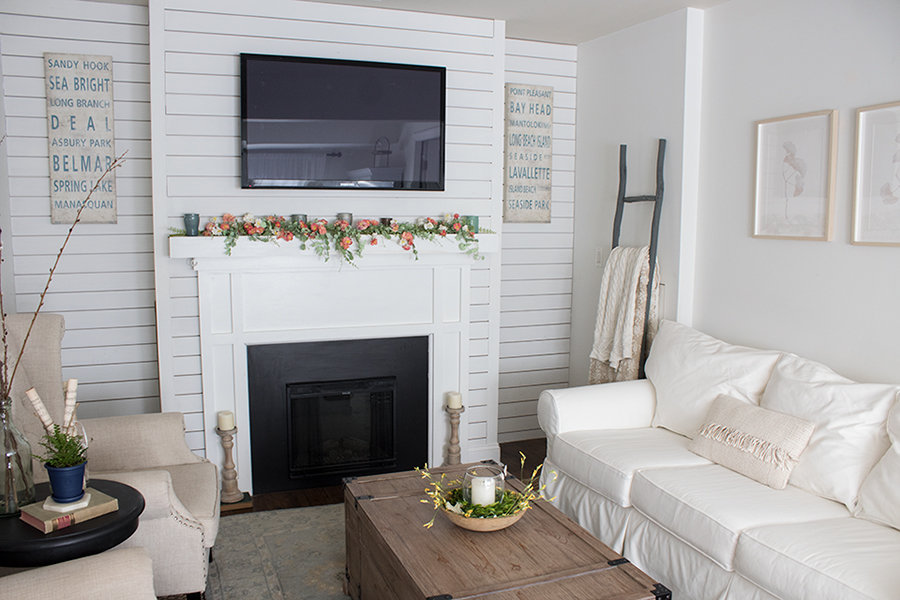 It's amazing what that did for the entire room. It felt lifeless before in comparison to now.
The votive holders come in a set of eight, and range in colors from blue to green and includes a few neutrals such as gray as well.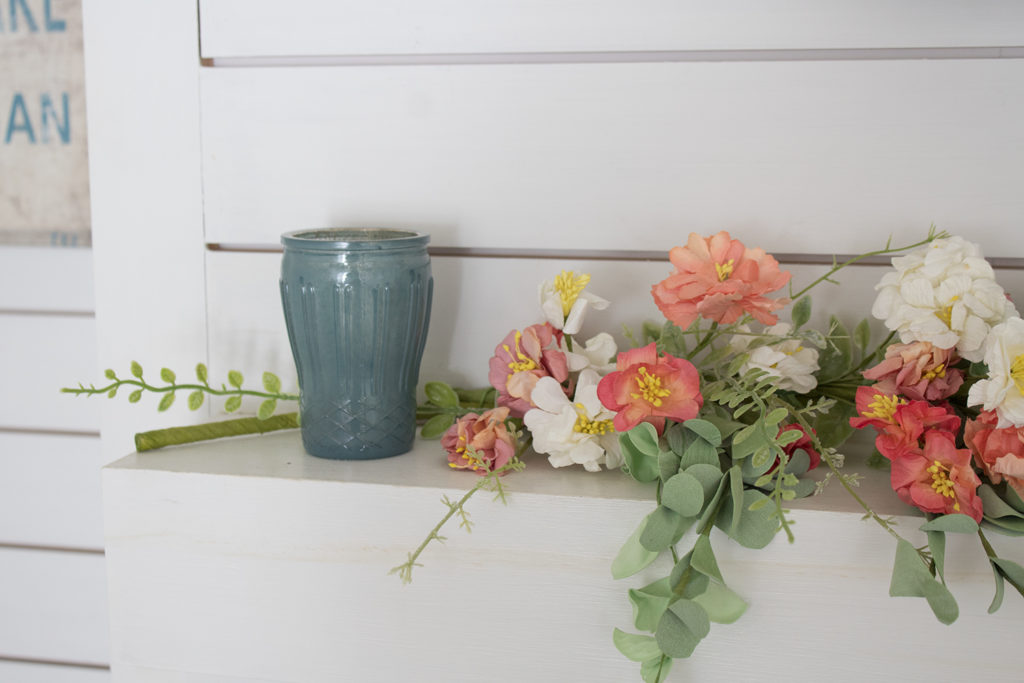 I put a votive on each end and nestled a few others throughout the garland.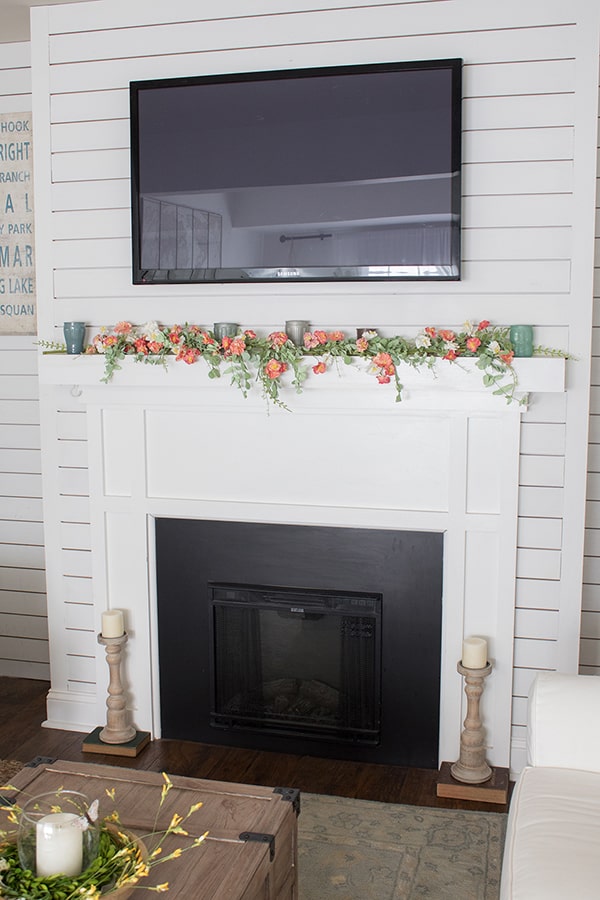 In addition to being pretty, the garland and the candles have a few other benefits. One, though the garland looks very spring-like now, it's subtle enough to stay on my mantel all through the summertime as well. Two, the candleholders are versatile enough to be used again and again.
Third, I didn't pay anything for shipping. The Home Depot offers free home shipping on most orders over $45.
Here are a few other pretty spring garlands and candleholders I spotted while browsing The Home Depot website.

How do you decorate for Spring?
This post was in partnership with The Home Depot and may contain affiliate links. All opinions are my own. You can read my full disclosure here. Linking up with bnotp.