Fabric Lined Serving Tray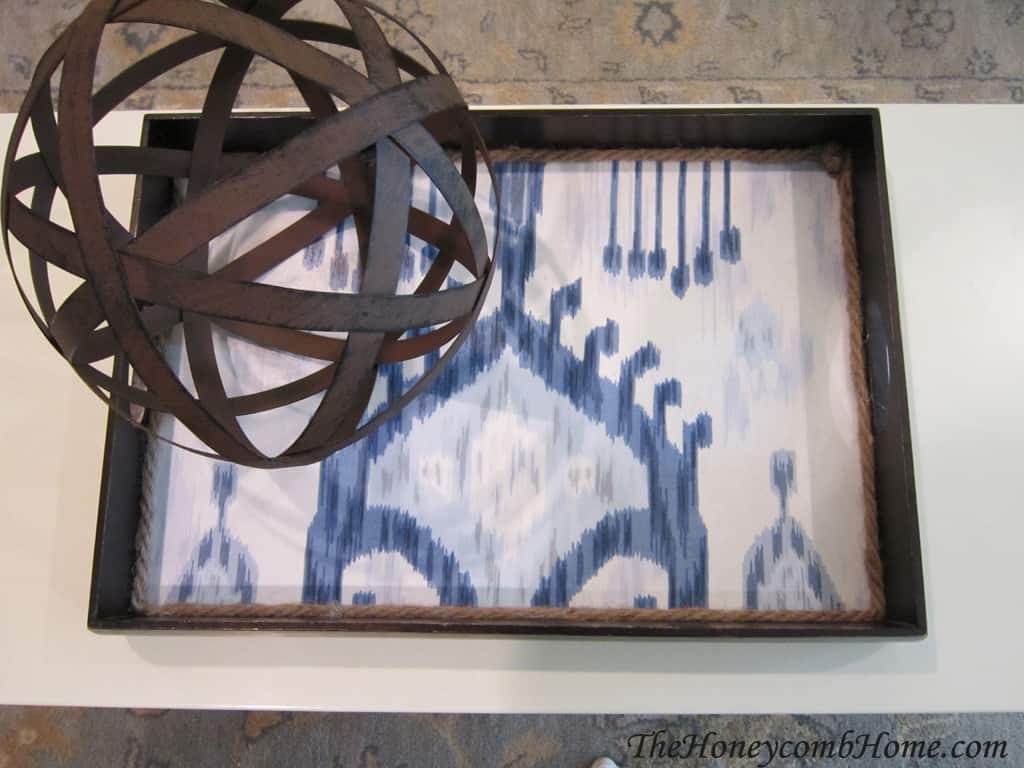 Hello, I hope everyone had a good weekend! My husband and I had a great night out with some friends on Friday and on Sunday I went to see my daughter at college.
My daughter recently moved into a new dorm apartment. When I went to see it two weeks ago I couldn't believe how bare the place was. She asked me if I would help make it over and brighten it up. Of course, I was SO happy to help with this! Today I'm sharing one project with you that I made for the dorm, using only items I already had.
One thing I knew I would need was something to put on the coffee table. I remembered I had this serving tray on my bar cart that I really wasn't using. It was kind of ugly as is. My first thought was spray paint, because the room really needs some color and some pattern. But then I remembered I had some fabric samples in my closet. You might remember them from this post.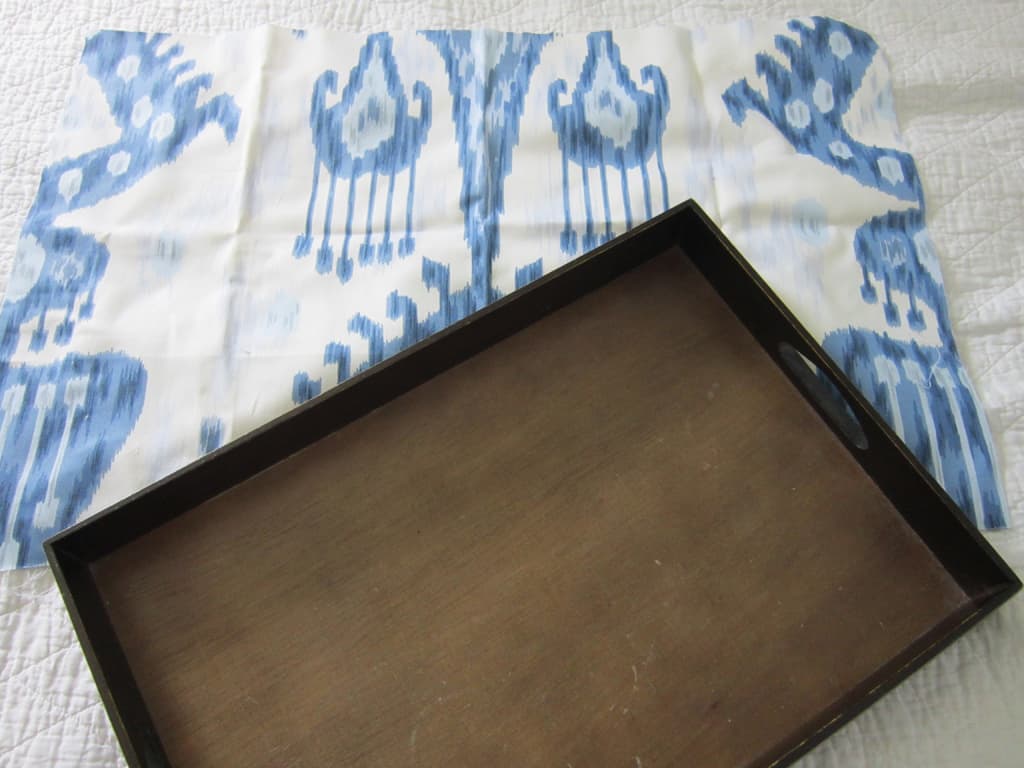 My goal was to line the inside of the tray with the fabric. First I centered the fabric where I wanted it, then traced with a pencil where it needed to be cut.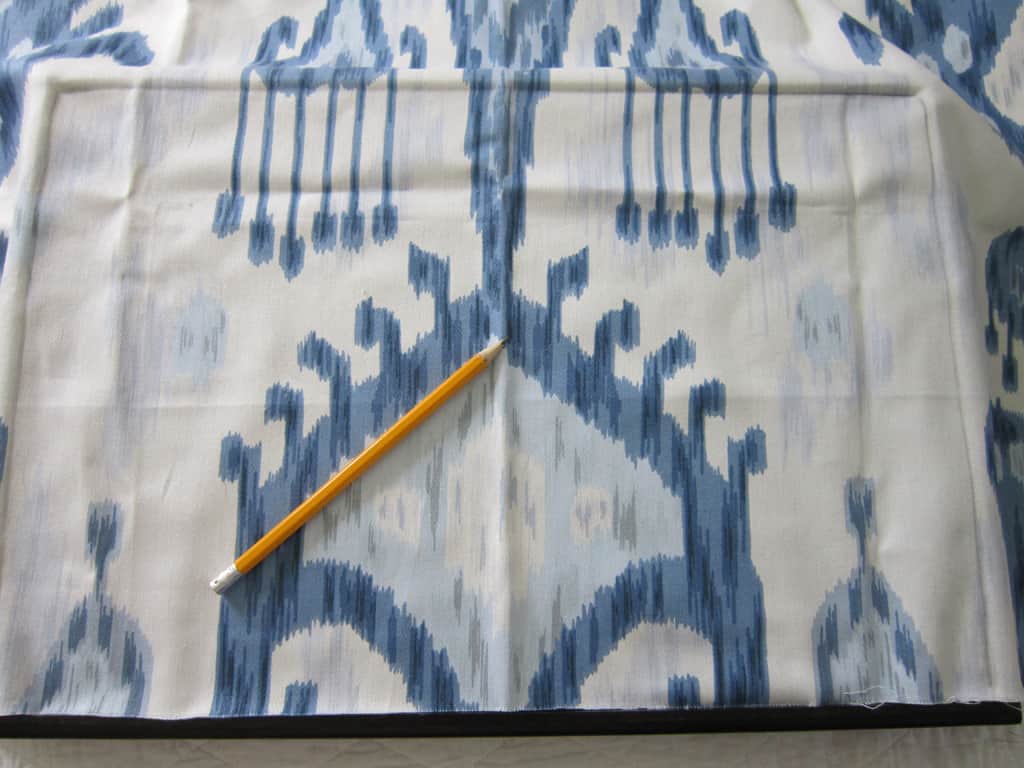 After cutting it to size I used Mod Podge to attach it to the tray. This was my first time ever using Mod Podge. I just painted the bottom of the tray with it and then set the fabric on top. I used a credit card to smooth out any bubbles.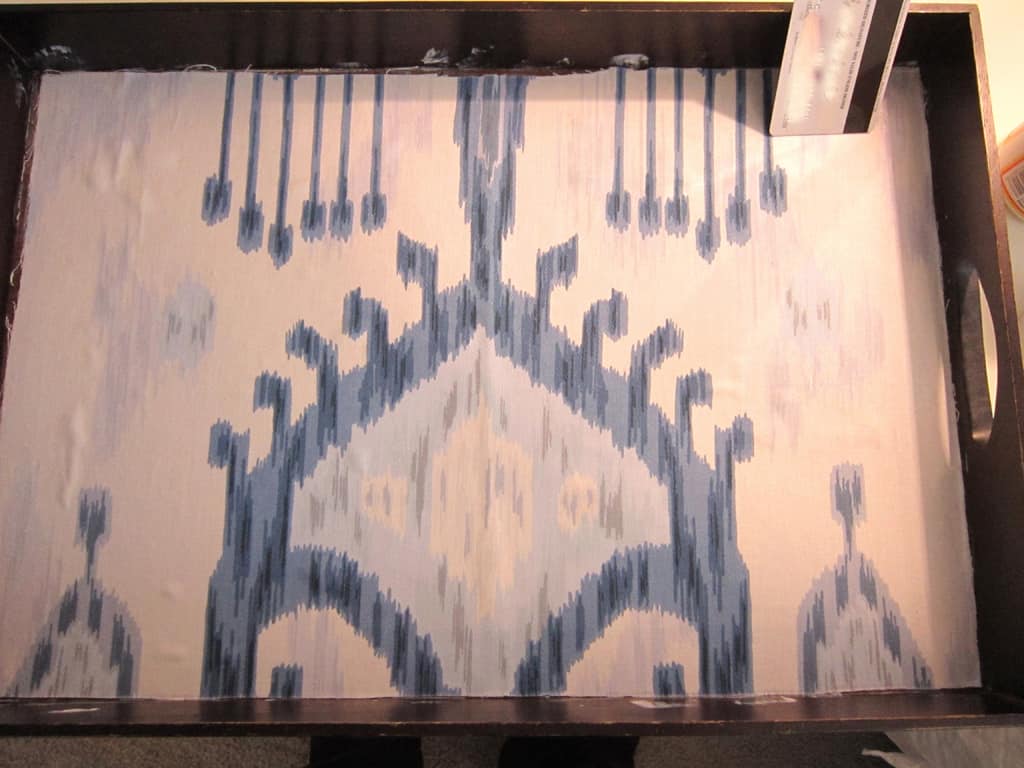 I painted several more layers of the Mod Podge over the fabric, letting it dry between coats. It probably needs a coat of acrylic sealer to protect it but I didn't have time to go get that before the dorm makeover. Then to cover up my not-perfect edges I added some jute trim. I had this jute I bought from Pottery Barn for another project I had planned, but the jute was much smaller in person than it looked online so I ended up not using it. I attached this around the edges with hot glue.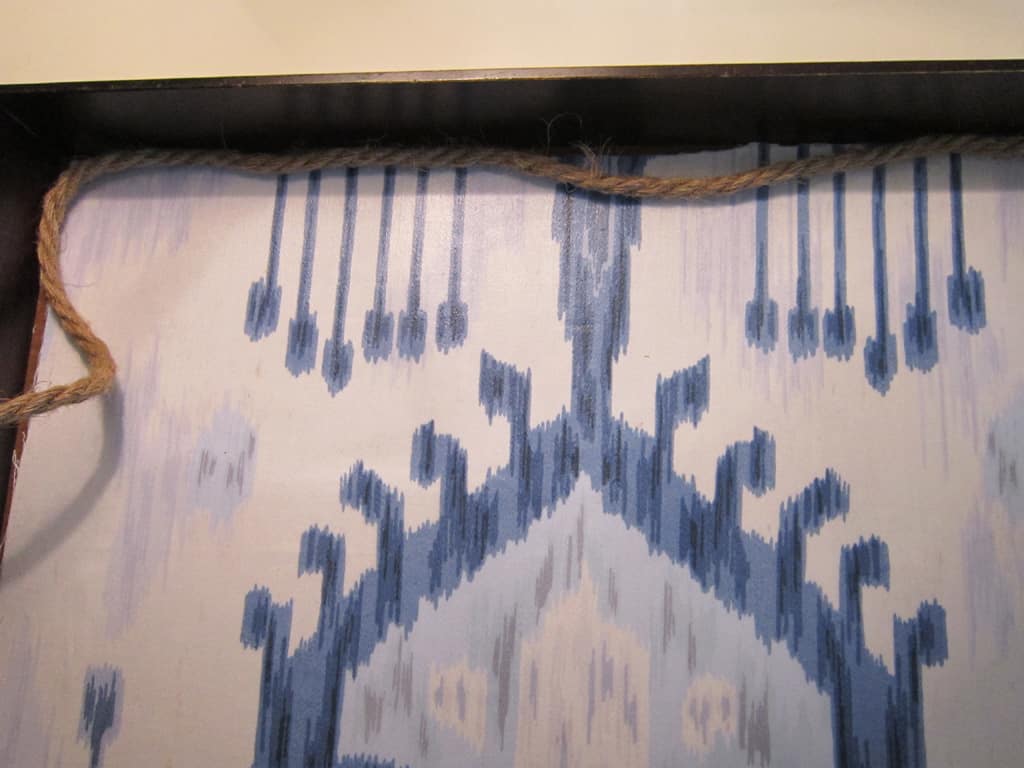 Here is the finished tray.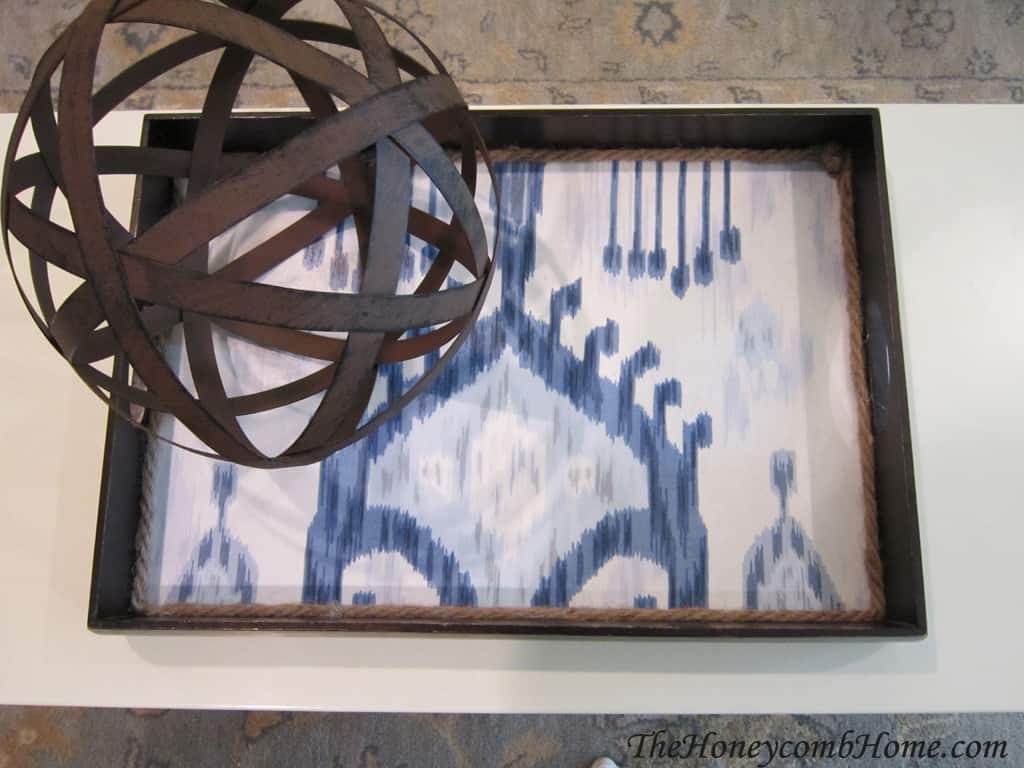 Here it is in my family room. It looks good in there, I really wanted to keep it!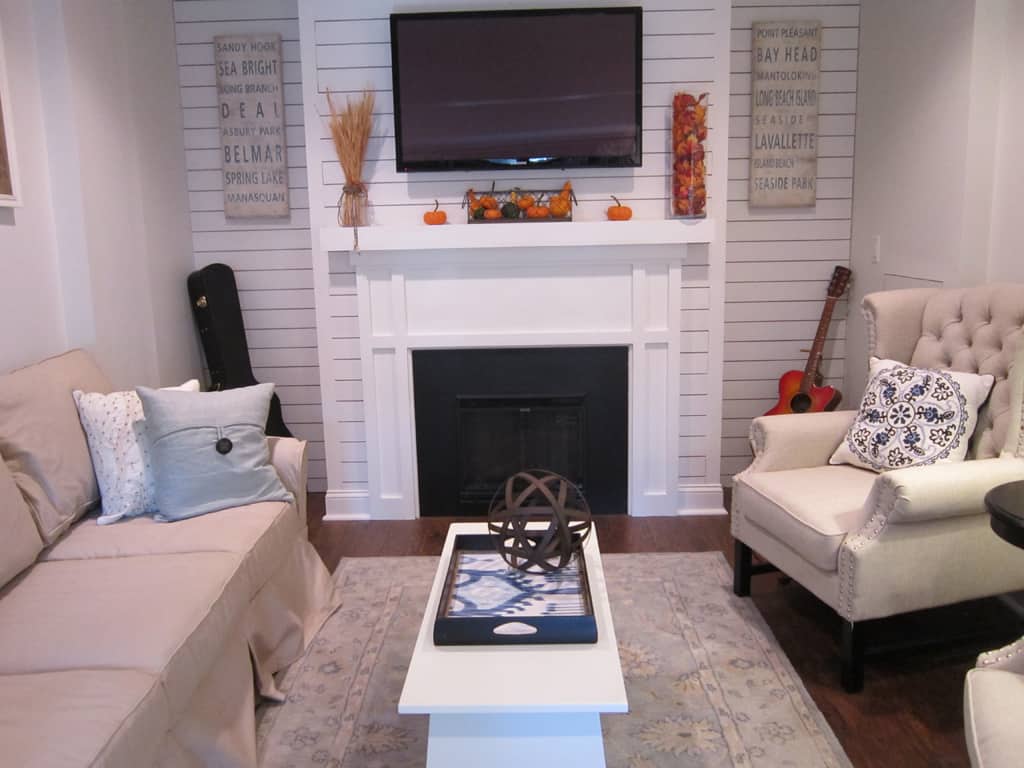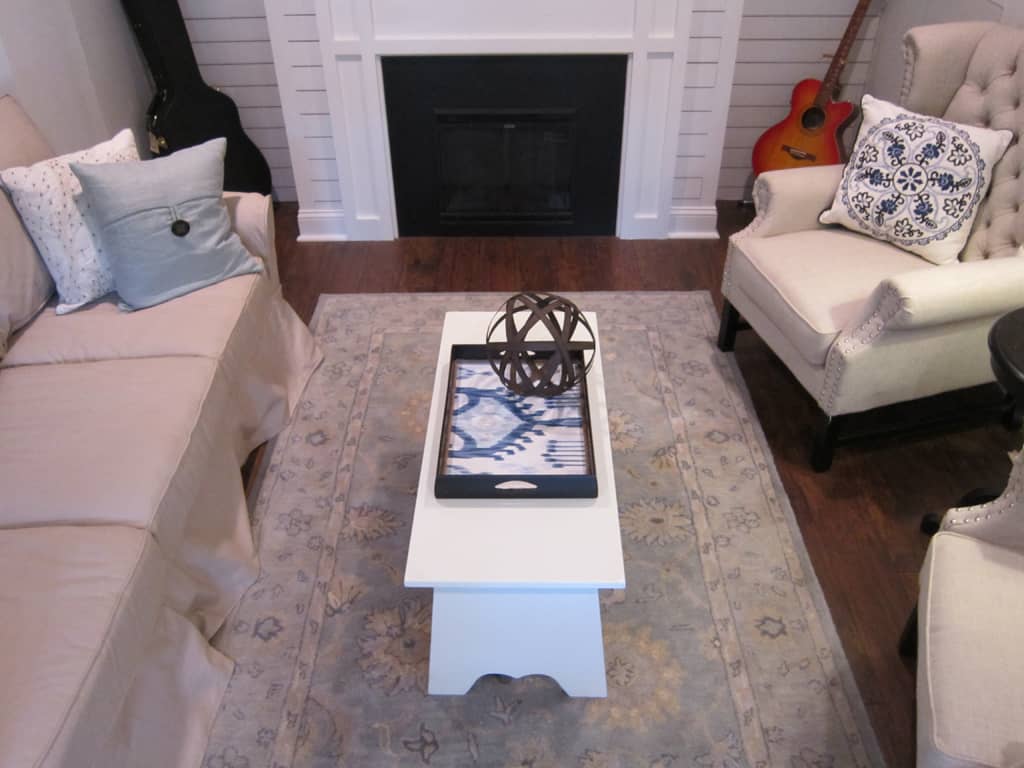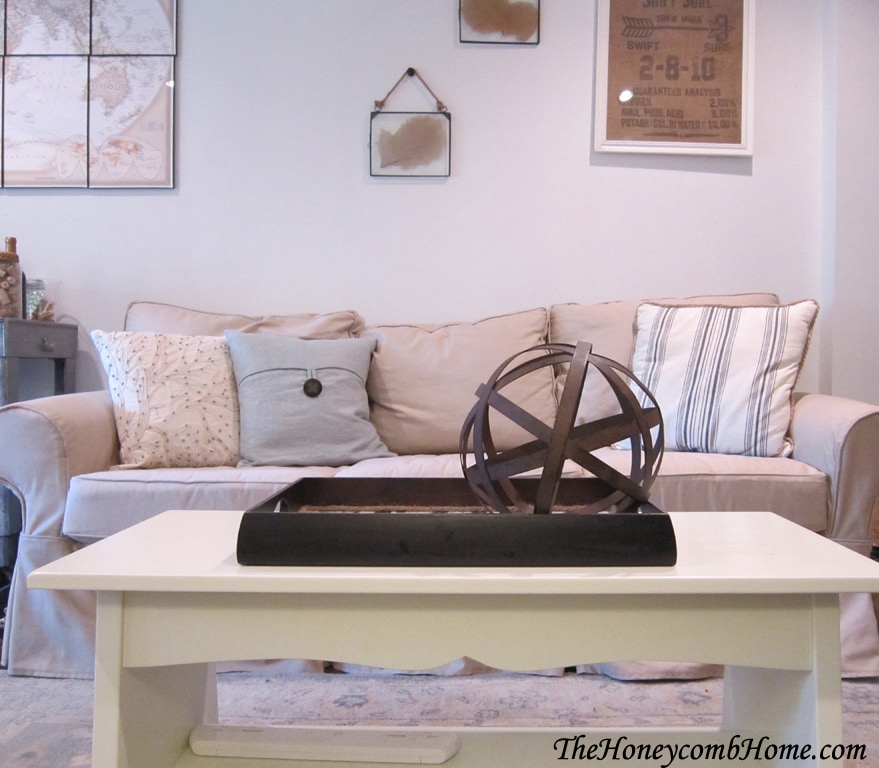 The fabric lined serving tray is now in its new home in the dorm apartment. I spent all of Sunday afternoon there, giving it a much-needed makeover. You can see the reveal here.