Pretty White Dishes For Spring
Now that I've gotten the bug for doing a little spring refresh around here, I've moved on to the kitchen. I've been thinking about buying a new set of matching white dishes (I've been using a mismatched set for years) but I could never find a set I really loved.
Until now.
When I think of dishes, I usually think of JCPenney. I think that's because my grandmother often bought her kitchenware from "Penney's" as she referred to them.
That was back when home shopping meant you ordered from a catalog. Who remembers that?
The crazy thing is, JCPenney had exactly what I was looking for. In my mismatched set of plates, there is one in particular that I really love. I could not believe it when I found the entire set of that exact plate! I didn't think it even existed.
That happy purchase inspired my Spring table setting for this year. (You can see last years table with the mismatched dishes here). I wanted to keep it minimal but with quality pieces.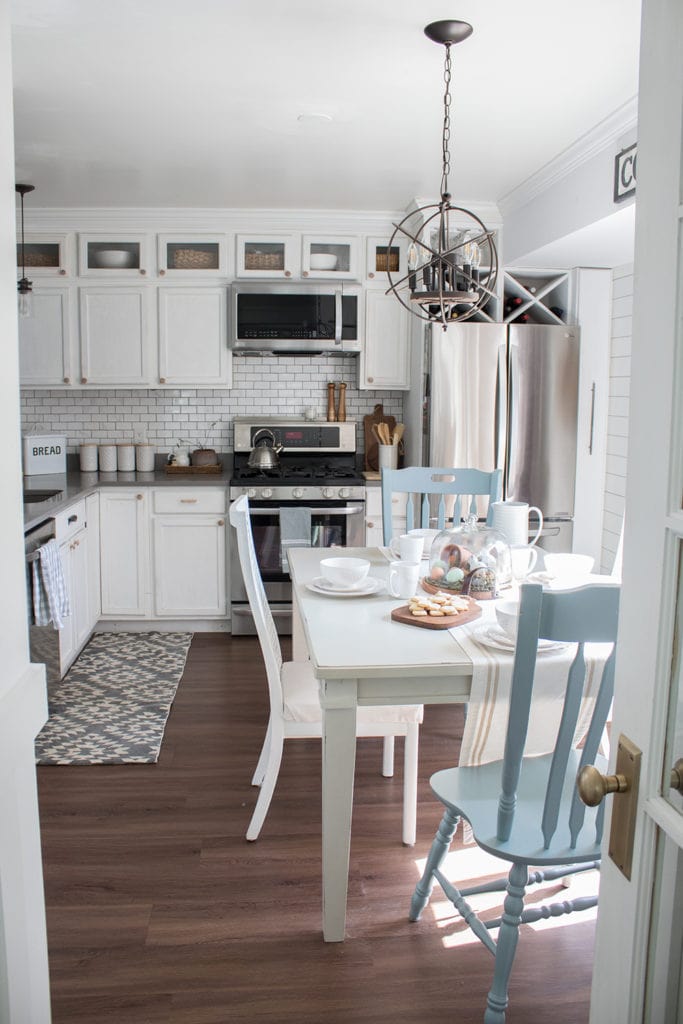 Another item I found that instantly reminded me of my grandmother was this set of bunny salt and pepper shakers. My grandmother had a china cabinet filled with her collection of salt and pepper shakers. Aren't they the cutest thing?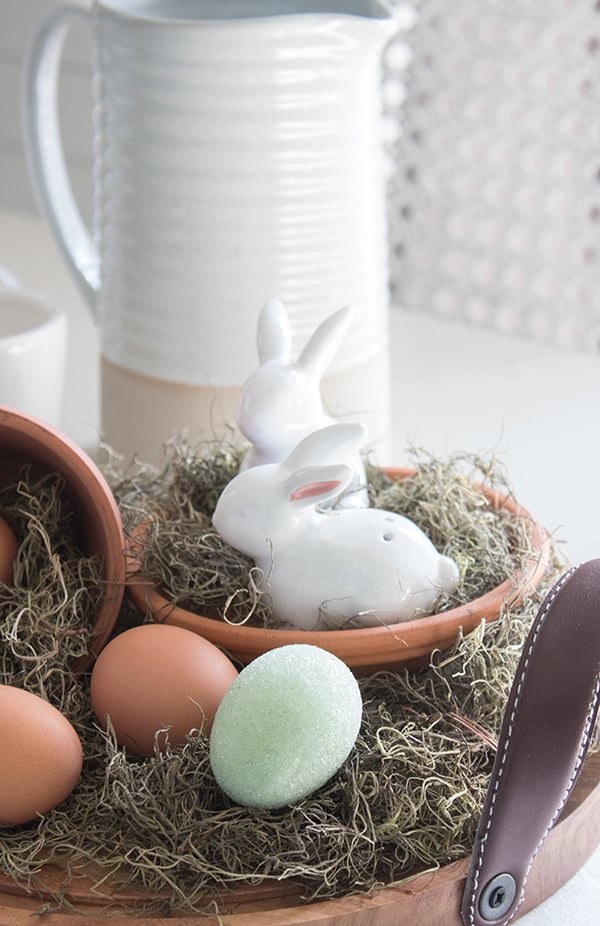 I placed them on this cake serving dish with a cute Easter display for now. By the way, that cake server with the handles is also amazing. It's so much easier to move from place to place with handles!
The white dishes go really well with the white and tan colors of the artisan pitcher. I'm not a collector, but if I were I think pitchers would be what I collected. I can never resist a pretty pitcher.
I also really love this serving bowl, it's wide in diameter but not too deep. Perfect for salad. I like it when I can see all the salad ingredients, rather than when half of them sink to the bottom of a too-deep bowl. Is that weird or do you feel that way too?
And I couldn't resist adding a little Easter craft to the table as well. These were really easy to make, I'll share the how-to on those in a few days.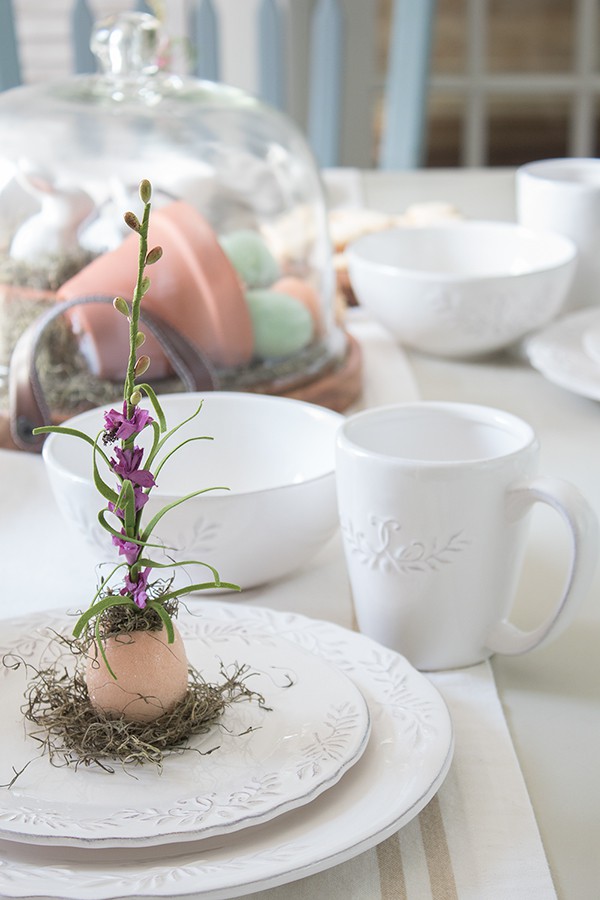 It's funny how certain retailers (like JCPenney) or small things like salt and pepper shakers can remind you of someone so much. I'll feel like there's a little bit of my grandmother at the Easter table with us this year. 🙂
Considering we'll be doing a lot more dining at home for the foreseeable future, these white dishes will really come in handy now.
You can shop my tableware picks below!

This post was in partnership with JCPenney and may contain affiliate links. All opinions are my own. You can read my full disclosure here.