Outdoor Furniture and Decor
Refresh your porch or patio this year with our favorite outdoor furniture and decor picks!
Last weekend we had the most beautiful weather that we've had since last year! Every time I walked outside I expected the blast of cold to hit and when it didn't happen, it was such a relief. Spring finally!
It's got me very motivated to work on our outdoor areas. I have several outside projects planned such as painting my shed and my front porch. We removed a pool from our yard last year and are just beginning to get everything back in order from that. Our yard has some things going for it. Though it's on the smaller side, it's nice and level and we have arborvitaes lining some of the fence areas. We also have a paver patio my husband and I installed ourselves when we first bought the house, in my pre-blogging days.
Last year we also had some trees removed in the back of the yard which caused some of the old fence back there to collapse. The wooden fence is 15 years old, so we are deciding whether to replace it or just plant more arborvitaes along the back.
If this weather also has you inspired to work on your outside spaces, I've rounded up some beautiful outdoor furniture and decor finds for you today*. This first board is colorful, especially for me, but I find myself craving some color this year.
The wicker coffee table above is surpirisngly affordable. To me it looks like an expensive, designer table you'd see in Serena and Lily, but it's not!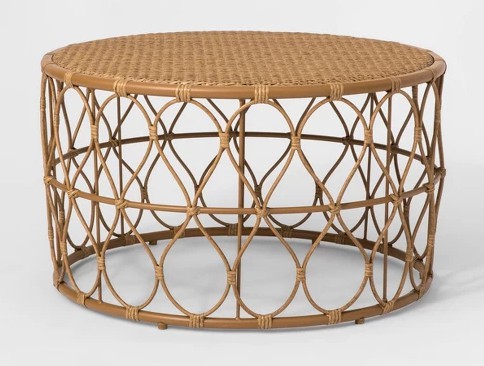 I also really love these distressed metal dining chairs. I don't think these are actually intended as outdoor furniture, but because they're metal I think they'd work. My favorite is the light blue, but these come in other colors as well.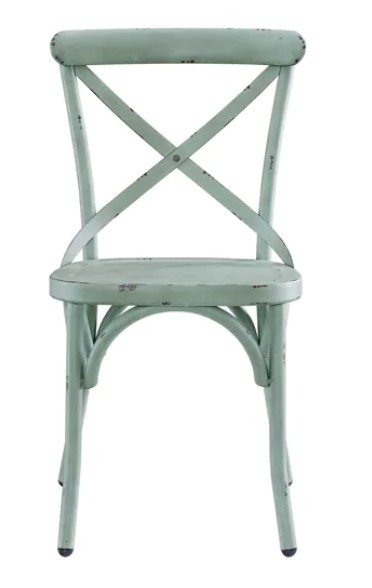 This next board has a little less color. I love that garden stool, it's unlike any I've seen before with that Ikat pattern! I'm am crushing on hanging egg chairs this year too! I've wondered if those chairs would really be comfortable to sit it. When my husband and I saw one in Sam's Club recently, I tried it out and it was very comfortable! I'm still debating whether to go back for that one.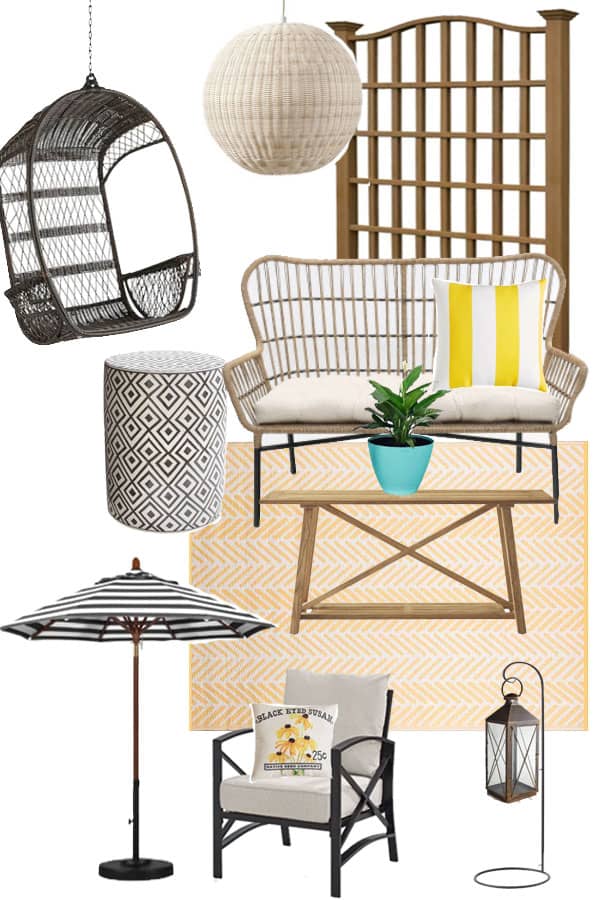 In addition to the Ikat stool, I thought that wooden trellis was a good find. Those are such a great way to add a privacy screen or to prop in front of something unsightly.
I've had my eye on that outdoor hanging pendant since last year. I've been holding out hoping to find a less expensive version of it but I've not seen anything even close to this one so far.
One thing not shown on these boards that I discovered are these black lantern hooks. I used to have hooks like this on my front porch, used to extend my hanging plants so that I could reach them for watering. We lost ours over the winter a few years back and haven't been able to find anything similar again, until now! These are so useful.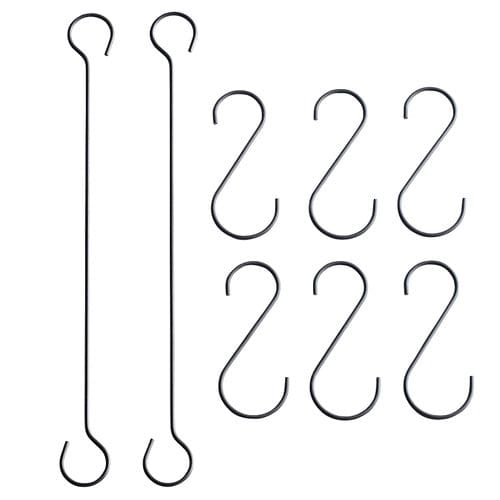 What are you working on in your yard this year?
You can shop the look below by clicking the images:

*This post may contain affiliate links, you can read my full disclosure here.