How to Get Perfect Chalkboard Lettering By Hand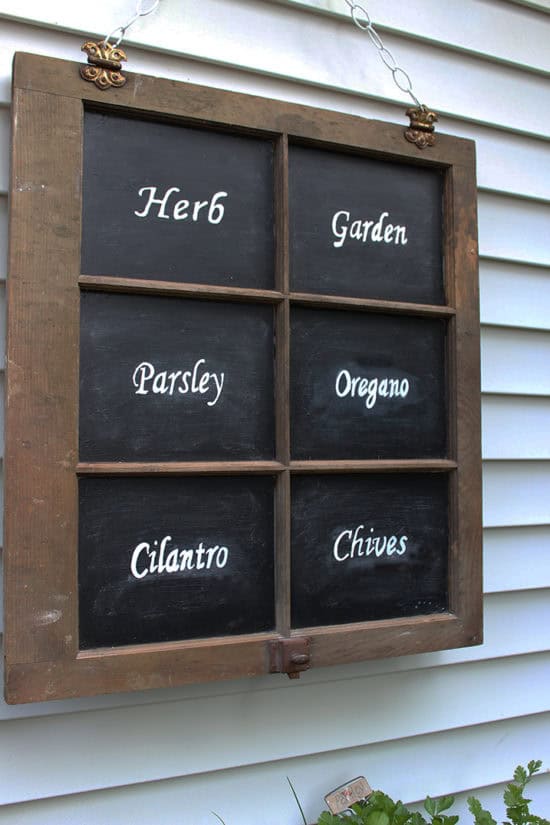 Earlier this summer I shared how I made a raised herb garden. I used an old window in place of herb garden markers to mark which herbs I had planted. Using chalkboard paint and chalk lettering, it was a simple project. Today I wanted to show you how to get perfect chalkboard lettering.
First I needed to turn my window into a chalkboard. I taped off each pane with Frogtape to keep the paint from bleeding onto the perfectly weathered window frame (which I found at a flea market). Then I painted each window pane with the chalkboard paint. To get the chalkboard paint smooth, paint it on in very thin layers and use a really fine sandpaper to sand it in between coats.
To remove the painters tape after it's dry, score all around the edges first so you don't pull the paint up with it. Don't skip this step, I found that out the hard way.
Then I typed out each of the words in Photoshop and printed them out. If you don't use Photoshop, you can try PicMonkey.com, which is a free online tool and very user-friendly.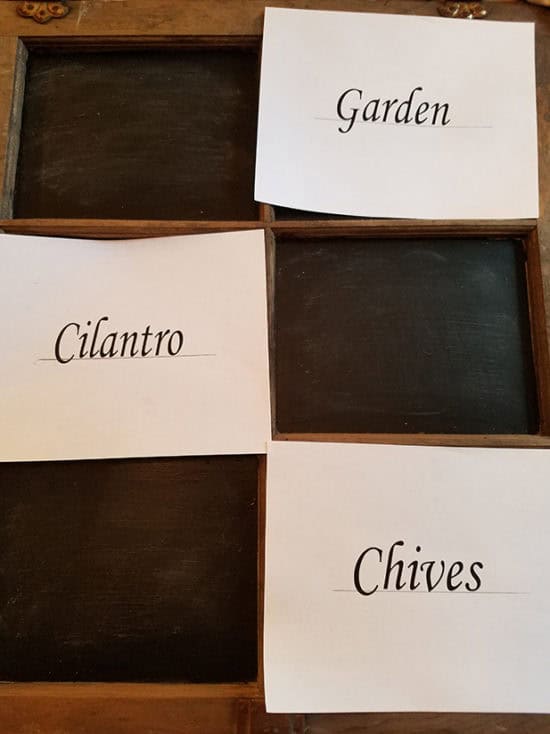 To use what I call the transfer method,  you start by coloring the back side of the paper with chalk (or a pencil if you are transferring onto something other than a chalkboard), it usually works better if you just color the back of the printed letters rather than the whole area. After transferring the first word,  I realized it comes out neater this way. Once the back side of the printed words are colored,  place it where you want it on the window (or whatever surface you are transferring onto). Next use a pencil to trace over the front of the words, pressing firmly, this will leave a rough outline for you to color in.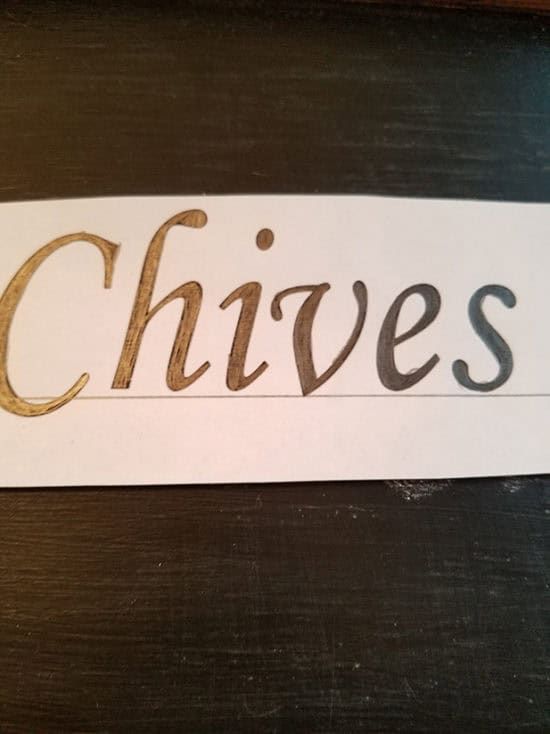 Below shows the first one that I colored the whole back of the paper rather than just the letters, which is why you see the chalk all over. Live and learn.
Now that you have your outline, it's time to fill it in. I used  wet-erasable chalk markers*. I would call them semi-permanent. It can only be removed when scrubbed with water.
You simply just trace over the letters that you've outlined and color them in.
Super easy!
I've had this window outside all summer, and even with the rain the chalkboard lettering hasn't come off. There is a little overhang on my house right above the window which helps keep it protected,  but it has gotten wet and the words have not run or come off at all. They can be erased with a damp cloth, I tried it to see if it worked. Next year if I plant different herbs I can easily change this out.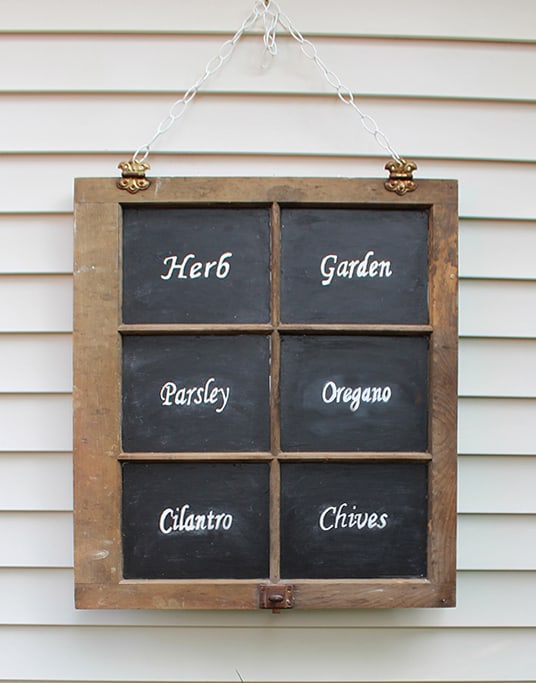 Now that you know how to get perfect chalkboard lettering, the decorating possibilities are endless, no fancy equipment needed!
*This post may contain affiliate links, read my full disclosure here.