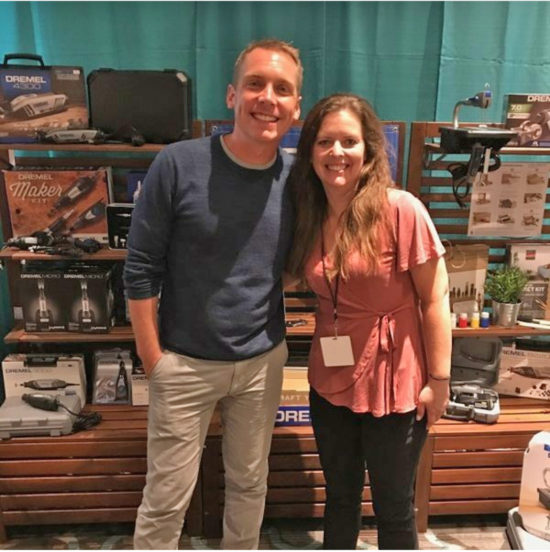 Hi guys! As I've mentioned,  have been a little MIA around here lately but with good reason. Last week I flew to Atlanta to attend the Haven conference for the second time. If you've not heard of Haven, it's a conference for home decor and DIY bloggers. If you are a home decor blogger and you've never been, I would say it's a must-go!
It's a whirlwind from the time you check in until the time you leave, packed with classes and activities. Upon check-in I received my schedule of events. The only down side is that there are so many amazing sessions to choose from and not enough time to attend them all. My favorite classes this year were a course in Lightroom (as bloggers we edit TONS of pictures, and this will be a huge time saver!) and another called Content Strategy With a Brain (finally a non-boring SEO course!).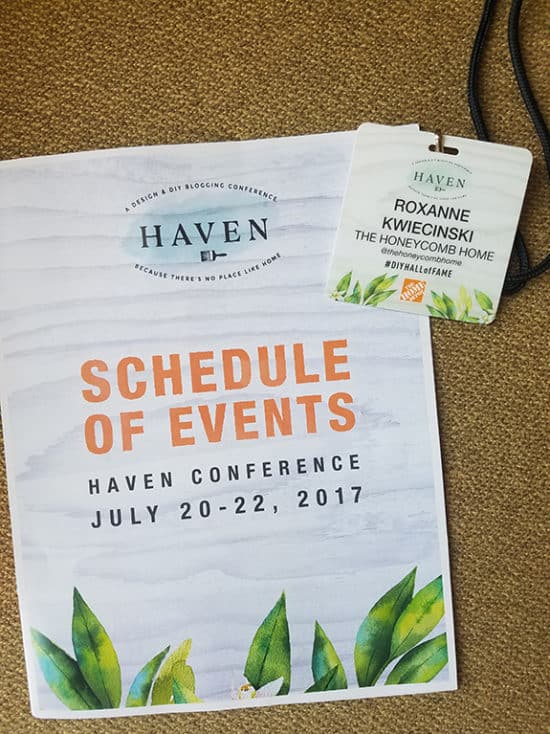 The best part by far is meeting up with old friends. I met these ladies (and Corey, one of the few men that attended the conference) last year and it was SO great catching up with them again this year!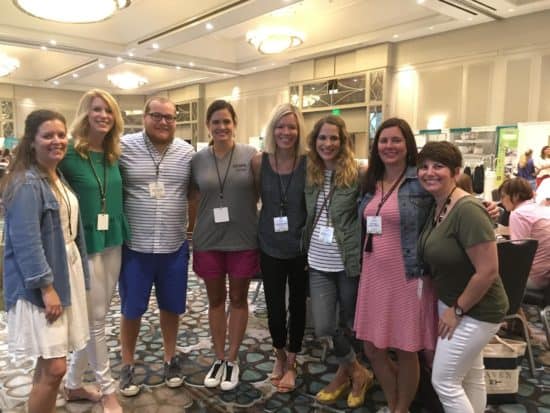 me, Amy (My Life From Home, Corey (Love & Renovations), April (Uncookie Cutter), Meg (Green With Decor), Amanda (Love & Renovations), Kim (Knock it Off Kim), Emily (Two Purple Couches)
I also made several new friends this year. It's awesome to finally get to meet in person the friends you've made through blogging.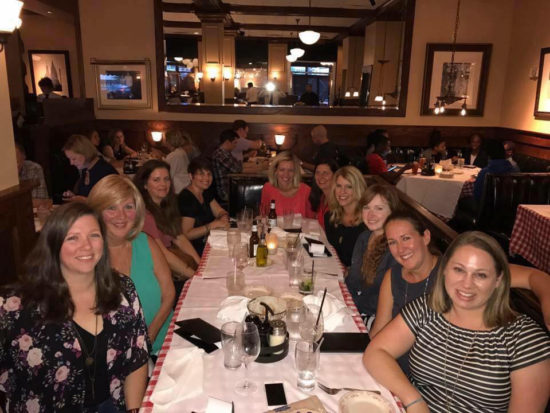 Jenn and Vicki (2 Bees in a Pod), me, Emily (Two Purple Couches), Meg (Green With Decor), Kim (Knock it Off Kim), Amy (My Life From Home), Nicole (Madness & Method), Katie (Houseful of Handmade) and Amanda (Old House to New Home)
Every year the Home Depot is the big sponsor of the conference, making it amazing for all of us bloggers.
Meg (Green With Decor,) me, Amanda (Sincerely, Marie Designs), Deb (Seeking Lavender Lane) and Lisa (Farmhouse on Boone) 
This year the biggest highlight was that Clint Harp was there! He took the time to pose for photos with all of us. He also taught a workshop with Dremel in which he told the story of how he ended up on Fixer Upper. He's every bit as nice and personable as he appears on the show!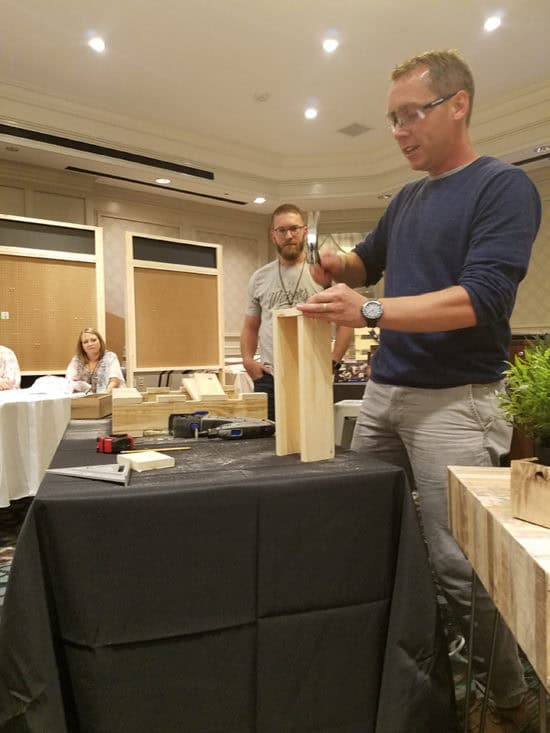 Another event at Haven is called the mentor meetup. Each year bloggers who have been blogging for many years are paired into groups with newer bloggers. The intent is to gain insights from their experience. I was fortunate this year to be in Jennifer Rizzo's (seated next to me on the right) mentor group, she was amazing and so were all of the ladies in our little group.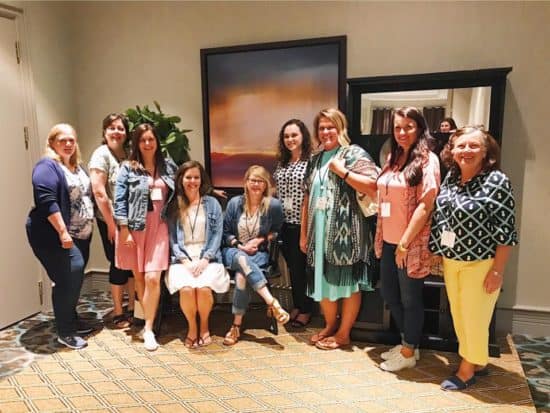 The only downside of Haven? Your brain will be on information overload when you leave. My to-do list is longer than ever with all of my newfound information! Thanks to the amazing ladies who organize and run this conference for us:  Rhoda from Southern Hospitality,  Chris from Just A Girl, Traci from Beneath My Heart and Kristin.