Get This Look: Open Kitchen Shelves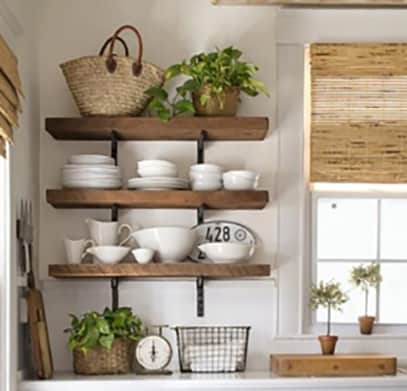 My daughter loves to look at homes for sale online (I wonder where she got that from). When she finds one she really likes, she forwards it to me. Recently she sent me a home that I really loved. The entire house had beautiful details with the exception of the kitchen. Which got me thinking what I would do with that kitchen if given the chance.
Here are the photos of the kitchen from the listing.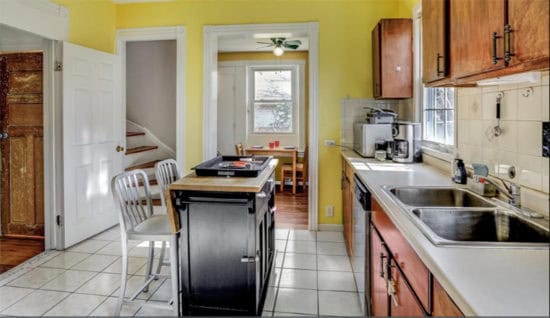 Ugly yellow walls, dilapidated cabinets and a weird layout.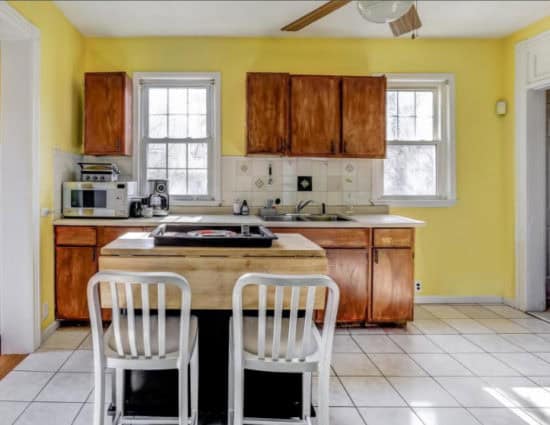 I started thinking that after painting the walls a more neutral color, I would replace all of those lower cabinets with new white cabinetry and extend them more to the right. I would use white quartz counters with the new cabinets. Then I would install the same backsplash tile that I used in my own kitchen makeover.  The upper cabinets would be removed and replaced with open kitchen shelves. Lastly, I'd add a longer kitchen island that better fits the space. I imagine it to look like this photo below.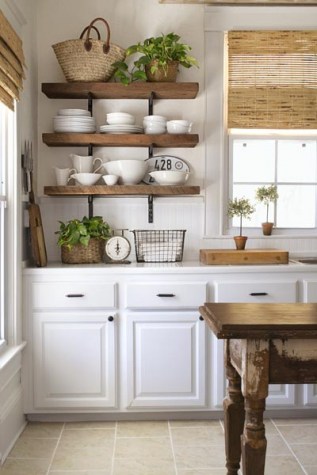 This Old House
The kitchen is light and bright and having open kitchen shelves in favor of upper cabinetry would really keep it feeling open and airy. Not to mention it would be much more affordable than adding all new upper cabinets. This look would be easy to recreate with only  a few simple pieces. Rustic wood shelves, white dishes, baskets for texture and a live plant or two. Below are the items I would use to get this look.*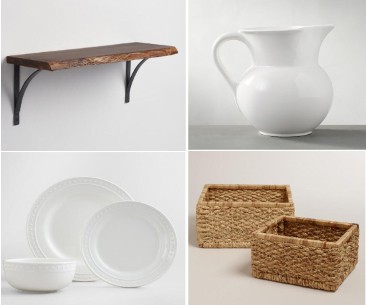 Live edge wall shelf/White pitcher/White dishes/Seagrass baskets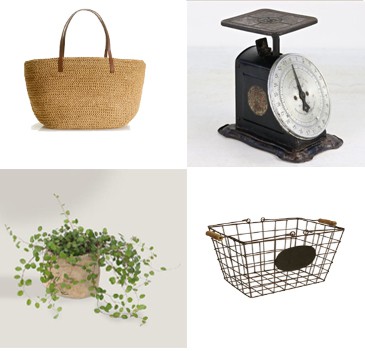 Farmers market tote/Vintage scale/Angel plant/Metal basket
After starting with the essentials above, I would add in a few personal items as well. The trick is to keep it cohesive. Do you love to look at home for sale online and imagine what you'd do with them or is that just us?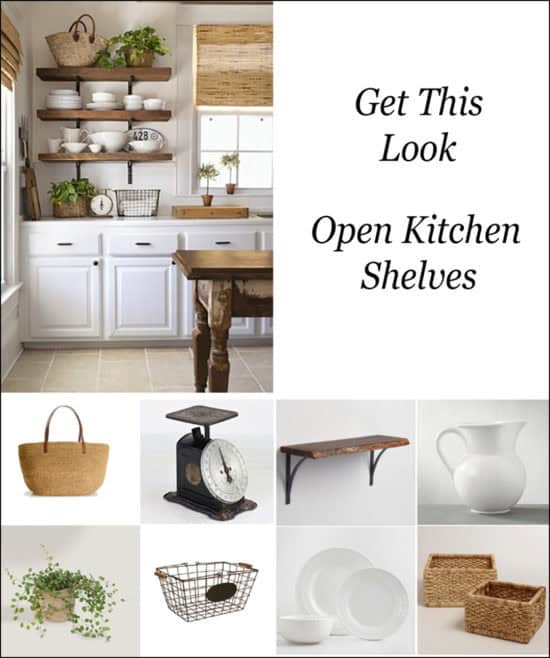 *This post contains affiliate links for your convenience, read my full disclosure here.