Character Filled House Tour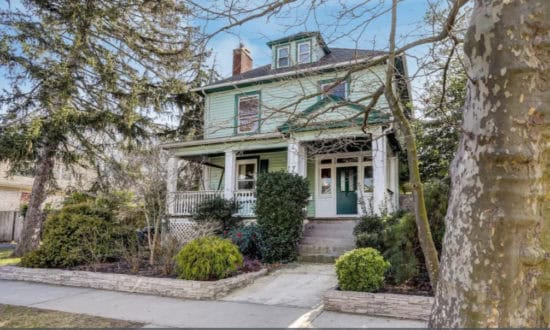 Good morning friends! Last week I showed you a kitchen from a house that's for sale that my daughter discovered online. I keep obsessing about how much I love this house, so I thought I'd share this house tour with you today so we can obsess together. It's filled with character! The front porch needs a little bit of sprucing up as does the landscaping, but I could imagine hanging out on this porch for hours on a nice day.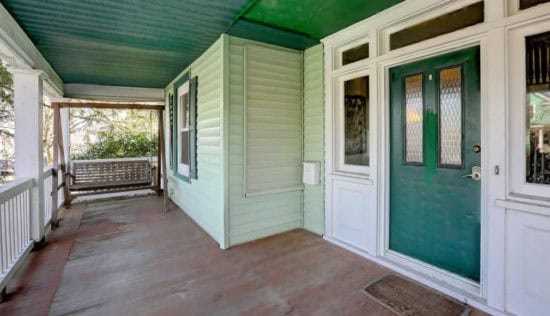 The entry just stopped me right in my tracks. Those inlaid wood floors, the beautiful staircase, and those moldings!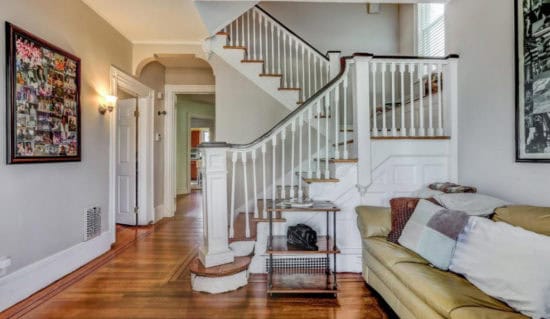 The living room is really spacious. Lots of windows and a beautiful fireplace.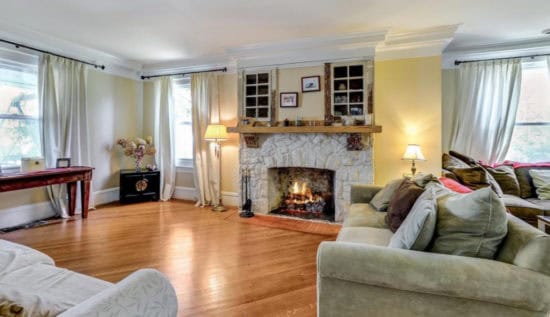 I love how the floors are placed on a diagonal in here. And just look at that crown molding detail.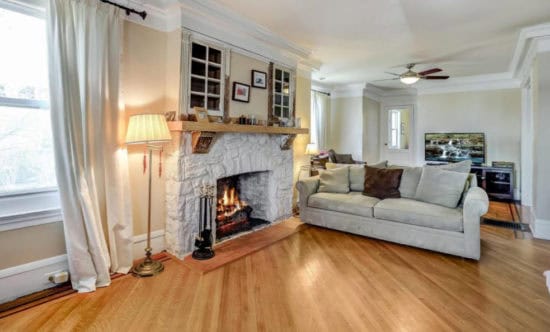 The dining room is also light-filled with a view of that gorgeous entry.
The landing on the staircase has a built-in window seat.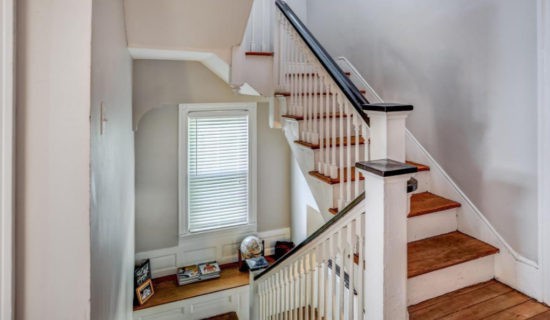 It's a five bedroom, two full bath house, and even the bedrooms have character. Look at the arch way.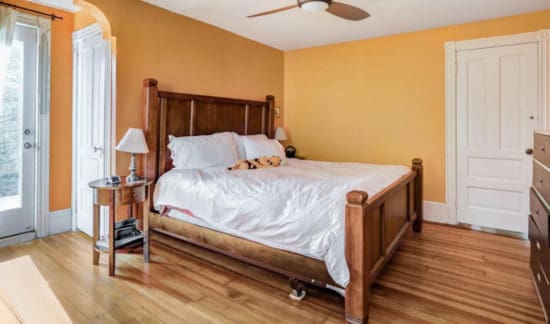 Two of the other bedrooms also have window seats.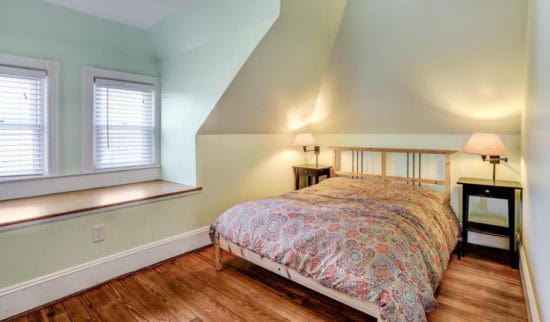 I like the quirky ceilings in these two bedrooms.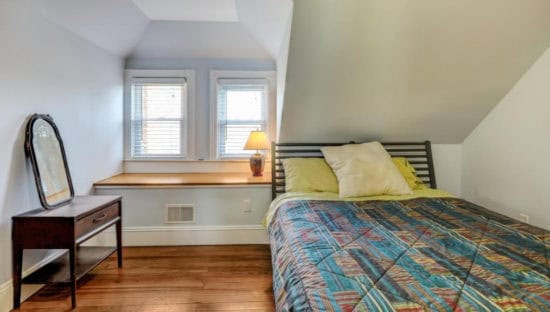 Both of the bathrooms are a good size, and look clean. I love the dual sinks in this space and how it's separated from the other area.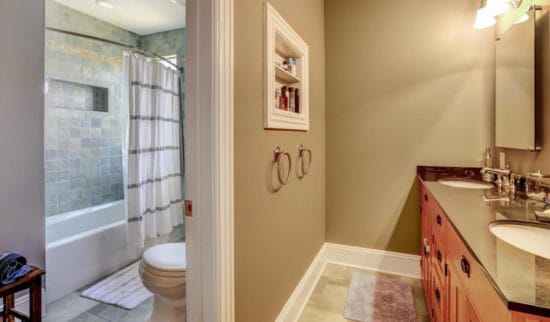 The second spacious bathroom features a walk-in shower.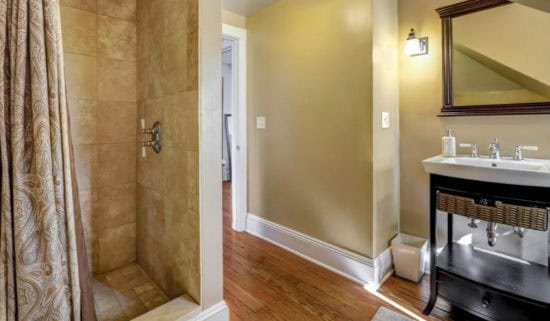 Even the yard doesn't disappoint. There is a stone patio complete with pergola.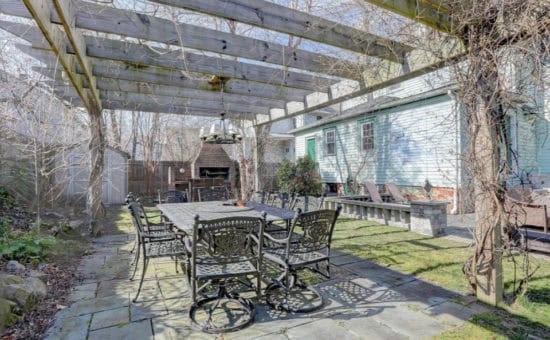 As well as another stone patio with a second seating area. Plenty of room to entertain out there.
Isn't it gorgeous? I think one of my favorite things about this house aside from all of the character is the layout. That's one thing that's difficult (and expensive) to change around. Are you obsessed now too?
Images courtesy of the listing.