Garden Tools You didn't Know You Needed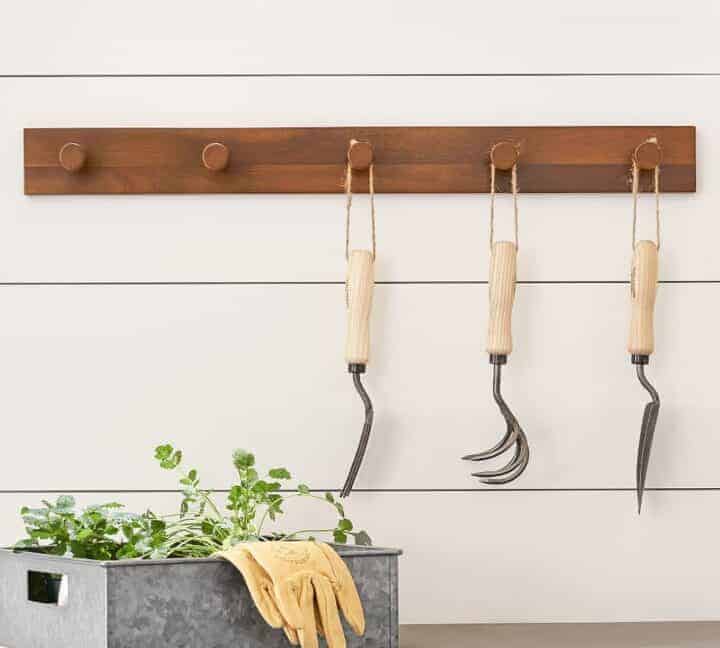 As I mentioned recently, I've already begun my Spring garden prep. With that on my mind, I'm also in the market for a really good weeding tool. That led me down a rabbit hole of fun garden tools I didn't know I needed! I found so many great things, I wanted to share with you guys.
Most of the flower bulbs I picked up have already been planted outside in pots. However, there were a few I planted in the ground such as the allium. I also have several tulip bulbs left to plant in the front when I get a warm enough day.
Bulb Garden Tools
Flower bulbs always have the depth to be planted marked on the package. When I did a hole for them I usually just eyeball it. But when I saw this bulb depth tool I thought it would really come in handy.
I'm not sure those depth recommendations have to be exactly precise but I'm sure it helps to be close.
Colorful Garden Hose
Most garden hoses are pretty ugly. Because they're very utilitarian it doesn't really matter I guess. But if you could have a pretty and colorful garden hose why not? In a small yard where the hose is more prominent, it would definitely add to the overall aesthetic.
Garden Apron
When you see beautiful garden pictures online, usually the people have some kind of apron on which really adds to the mood. I don't use one, but when I saw this pretty garden apron I thought it might be time to get one! It would certainly come in handy and this one is perfect.
Garden Tools for Weeding
My search for a garden tool that would make weeding my paver patio less tedious led me to this long-handled weeding tool. The long handle would make it less taxing on your back. On the tool end, one side pulls the weeds and the other is for scooping them out.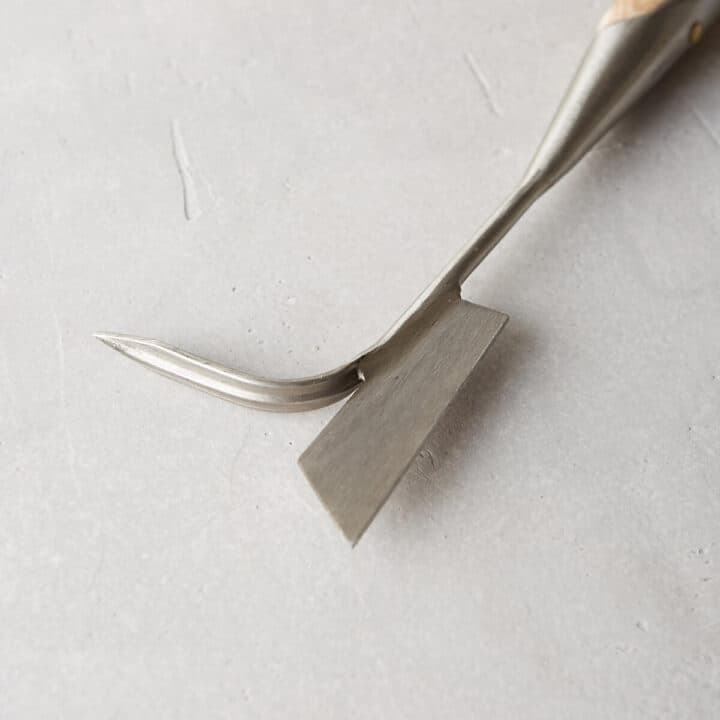 Isn't that brilliant? It's more than I was planning to spend, but it really is ideal for the task of removing weeds in between pavers, brick, and more.
Garden Basket with Handles
This garden basket would be useful for gathering your bounty of herbs, veggies, or flowers. Isn't that so pretty?
Floral Scissors and Pruner
This little scissors and pruner set would be worth the investment as well. I have similar scissors and use them often when cutting flowers for display in vases. Plus they're super cute.
Garden Peg Rack
If you need a gathering space for your garden tools this peg rack organizer would be ideal. It doesn't take up any floor or counter space and keeps everything within reach.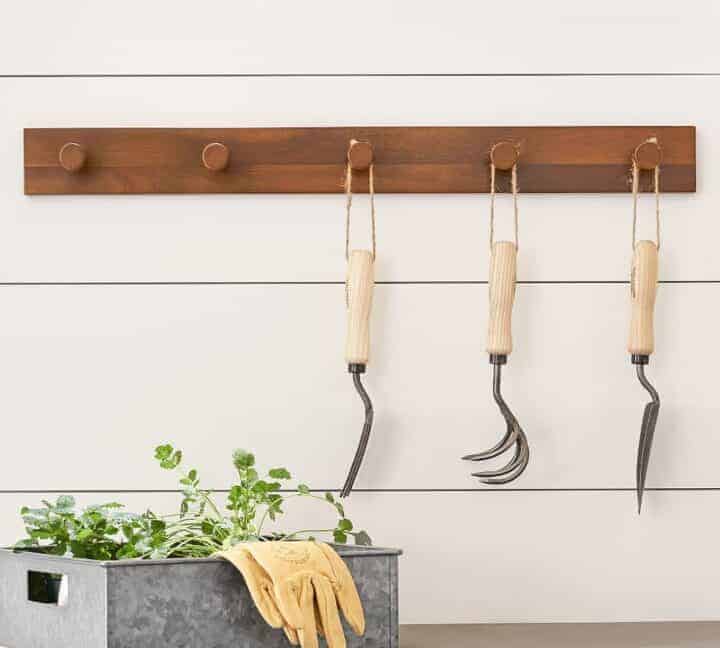 Ultimate Garden Tool
This next tool is a versatile one. It's called the ultimate gardening tool because it can do many things. For example, you can use it to dig holes, and it also cuts through weeds with the saw edge. This garden tool would be especially useful when dividing plants.
Additionally, it has a bottle opener and inch marks for measuring plant depth. Lastly, it comes with a cover to keep it protected.
Potting Soil Scooper
Is there anything more tedious than trying to scoop potting soil out of the bag? I didn't even know there was such a thing as a potting scoop for this task. Now I need this too!
Do you have a favorite garden tool that makes your life easier? Share in the comments!
The first day of Spring this year is March 20 in case you were wondering!