Five for Friday Design Picks #51
Happy Friday! It's back to scorching hot here in NJ this week, just when we were getting used to living without humidity. I'm looking forward to some flea market shopping this weekend as well as some fall decorating around the house. As I was gathering up inspiration for this week's Five for Friday picks, I realized everything I gravitate towards almost always includes a lot of white. I never get tired of white rooms, what about you?
This amazing white bedroom has the perfect combo in my opinion, white and rustic wood.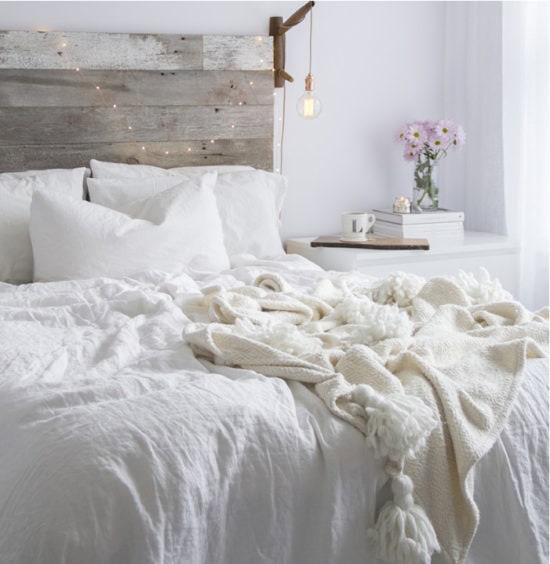 These styled shelves and the whole vignette are so perfectly Country Living style, wouldn't you agree?
A Kilim rug and an amazing wallpapered hallway is perfection.
I found this photo via instagram from downshilohroad, this should be in the pages of Country Living as well.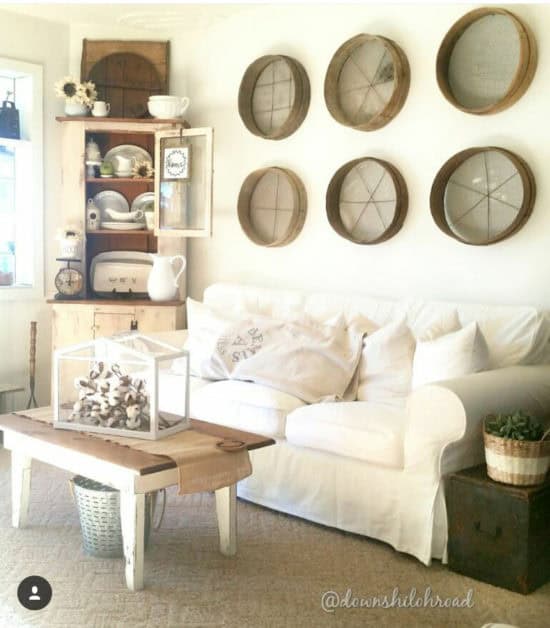 Lastly, you  must see this light and bring house tour!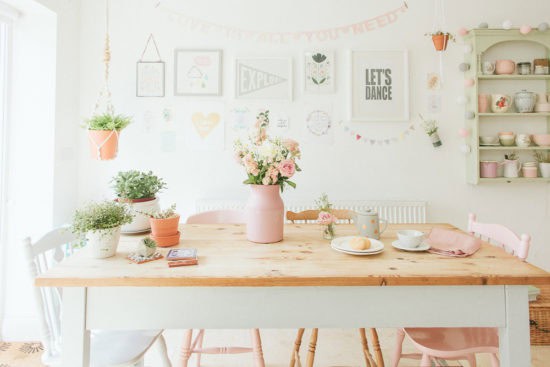 Have a great weekend!