Five Easter Centerpieces You Can Make in 5 Minutes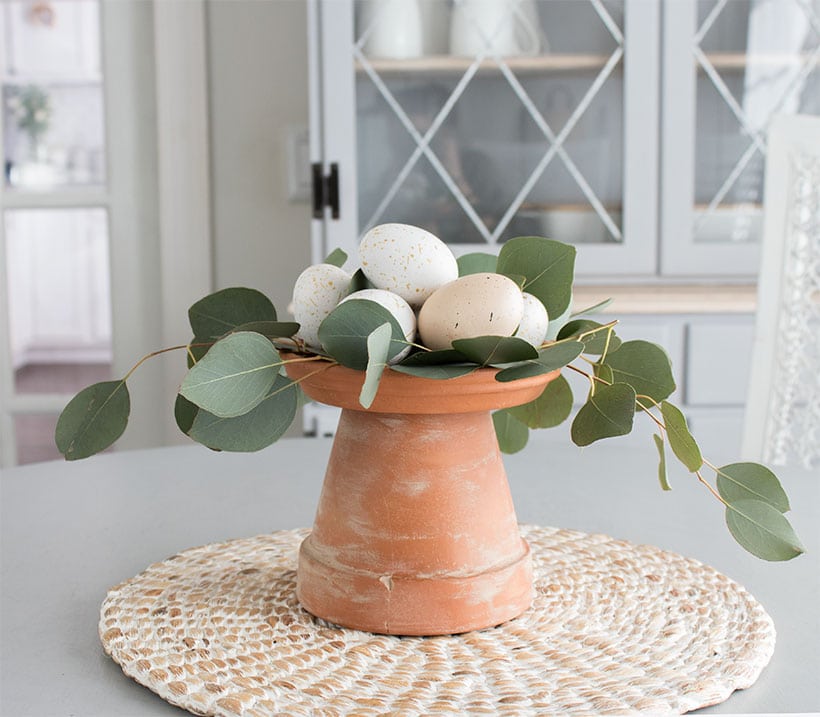 Easter is the one holiday that usually sneaks up on me. I was thinking about Easter centerpieces the other day and the ideas starting spinning. Not only can you make these 3 Easter centerpieces in 5 minutes or less, but you can also make them using things you likely already have around the house!
For all of these ideas, I'm showing them on the round table in my dining nook. If you plan to decorate a larger, rectangular table all you need to do is use two (or 3 if your table is really large) lined up down the center. These are all inexpensive ideas so it won't cost you much to double or triple them.
Last fall I used a terra cotta pot upside down as part of my fall decorating. It was so cute I thought why not use it for Easter as well. Instead of the mini white pumpkins that I used then, I added Easter eggs (pictured above). I used fresh eucalyptus as the base, but Easter grass would also work. I like the eucalyptus because it drapes over the sides.
The extent of my Easter decorations consists of faux eggs and this moss bunny. I popped them both into my cloche for an instant centerpiece. If I had had any Easter grass on hand, I would put that in here as well but I didn't.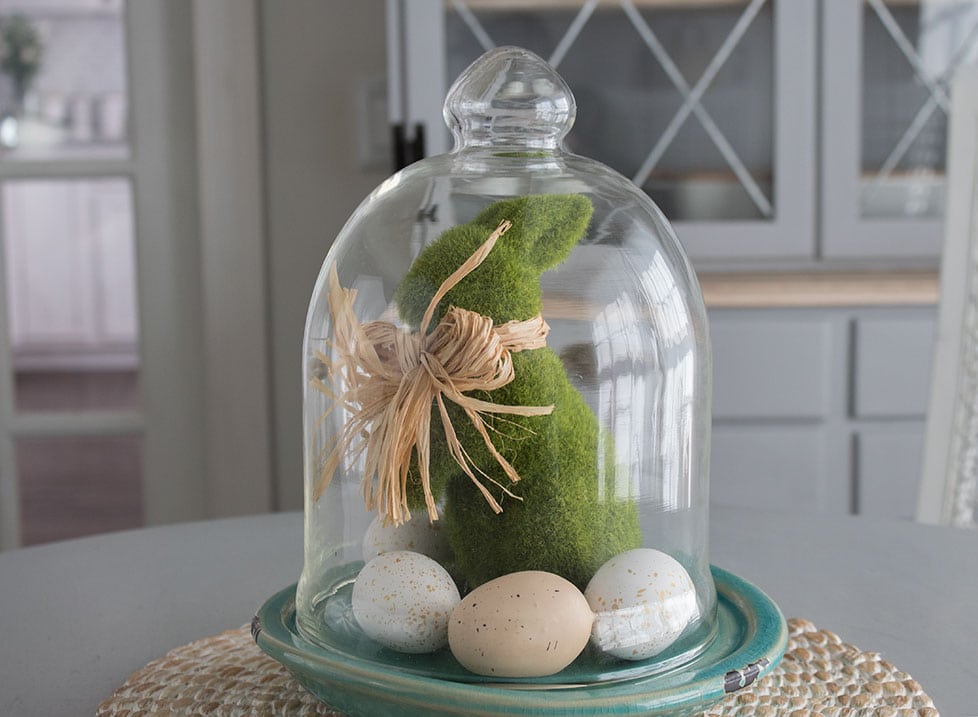 If you follow along with me, you may have already seen this idea when I shared my spring table decorations. I found these asparagus ferns at a nursery a few weeks ago and placed them in my lanterns as a centerpiece.
By the way, these lanterns are so versatile, I have used them numerous ways already. For this Easter centerpiece, I put the glass candleholder back in the lantern and filled it with Easter eggs.
Over the years, I've stopped buying tons of holiday decor. One reason for the that is I really prefer decorating with natural, seasonal things. Especially flowers and plants. How amazing is this giant display of eucalyptus? It was six dollars at the grocery store! It was by far the best six dollars I've spent all week. Baby's breath is another floral I like for spring. That can stay alive surprisingly long even without water.
You could also use the terra cotta pots right side up filled with your Easter eggs. I didn't take a photo of that, but you can see that on my spring mantel a few years ago.
There you have it. Five Easter centerpieces in five minutes!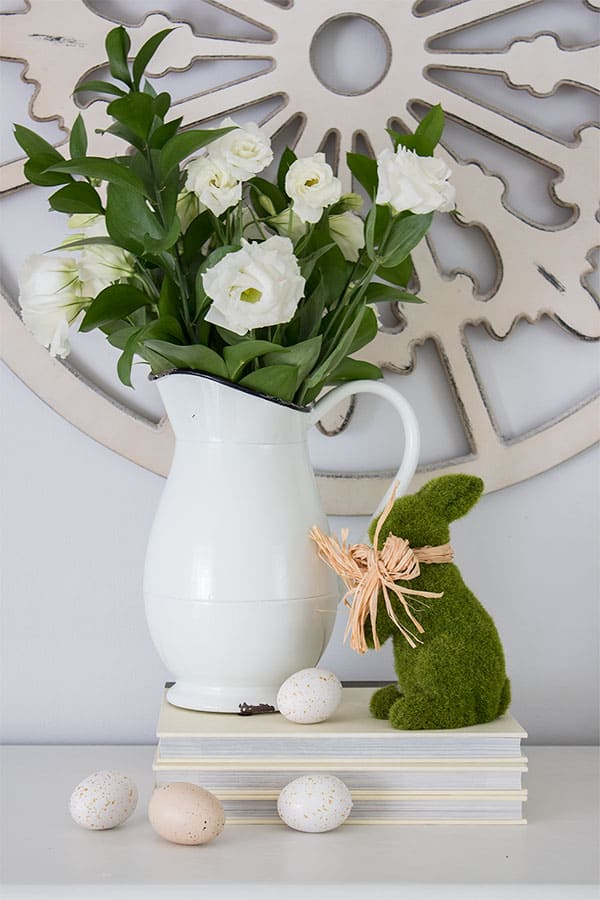 You can shop the look by clicking any of the images below*!

Please Pin: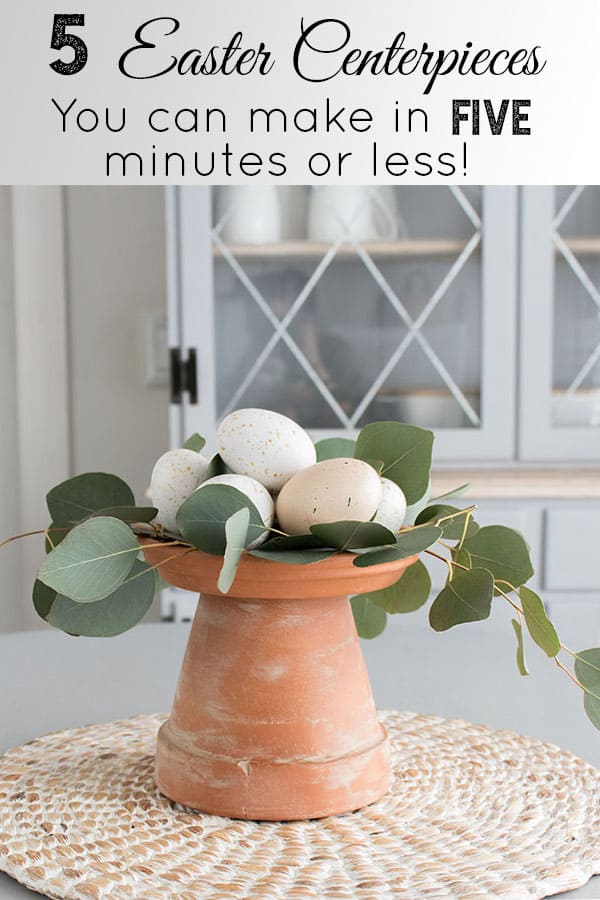 *This post may contain affiliate links, you can read my full disclosure here.