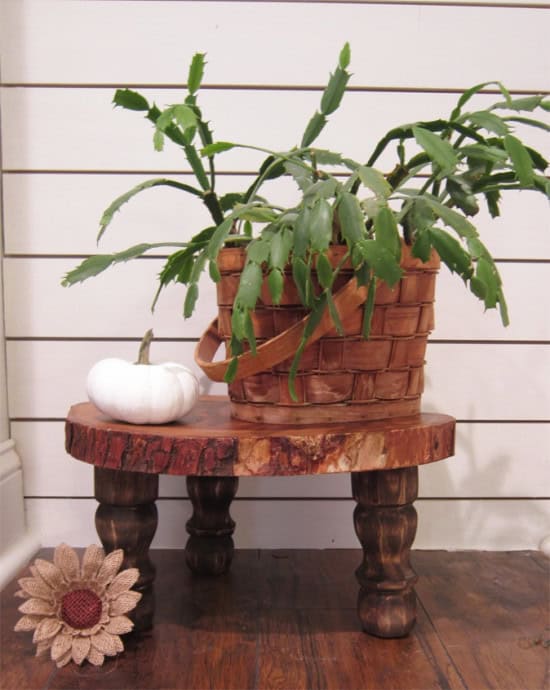 Today it's time for another Home Depot challenge. We coordinate our Home Depot projects to post to our blogs on the 15th of every month, so I am posting a day early this week. We had to skip this last month because everyone has just been way too busy with their One Room Challenges!
Our chosen item for this month's HD challenge is furniture legs! And our intended recipient is an in-law. My first thought was to make a side table with a wood slice top but I couldn't find a large enough wood slice, so I went with a plant stand instead. My mother in law has a green thumb (so much in fact, that I call her Mother Earth), and her house is full of plants, so I thought this would be perfect for her. As it turns out, I gifted this to someone else instead, as you'll see later.
I picked up my wood slice at Home Goods, I don't think Home Depot carries them,  you can find similar here*.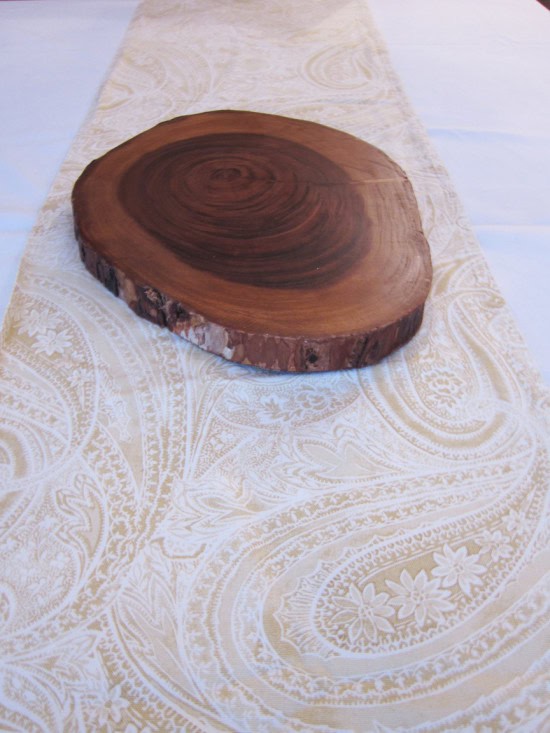 I wasn't sure how to attach these legs to my wood slice without splitting and ruining it. I went back and forth on this, and finally settled on these Heavy Duty Top Plates, as recommended by the very helpful men in my local Home Depot. I can't thank them enough! They really took time out of their day to brainstorm the best way to do this for me.
You simply attach these plates to the bottom of your table top (or plant stand) and the legs screw right into them! Super easy!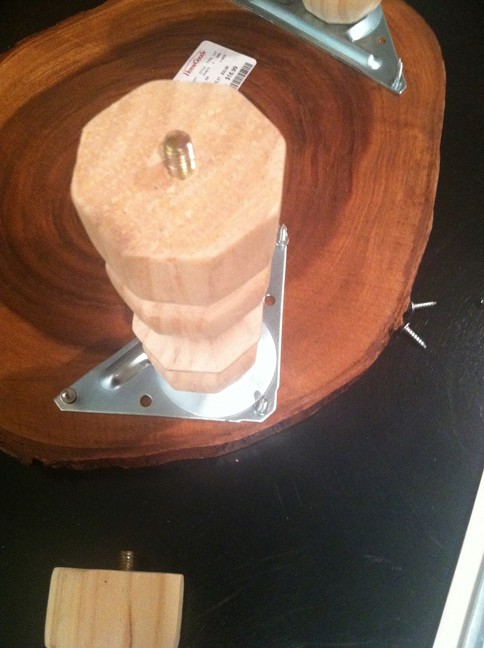 Super easy! The legs I used are the Waddell 6 in Traditional furniture legs. They carry legs in a ton of different sizes and styles, you see them all here.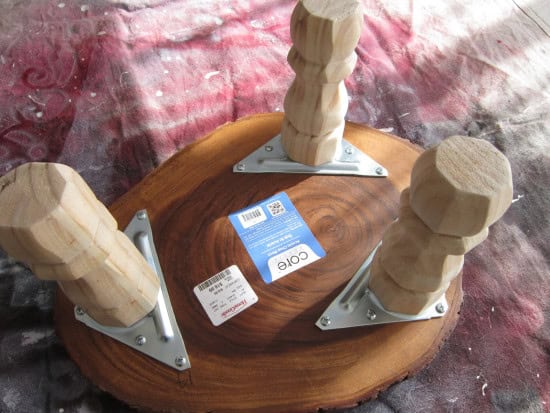 Next I stained my legs. I cheaped out here and used stain I already had on hand, leftover from my DIY Barn Wood Cabinets.  The stain ended up coming out darker than I would've liked. I used Minwax Dark Walnut, but I should have went with either the English Chestnut or the Red Mahogany. My intent was to get new legs and buy the correct stain, but I got so busy with my One Room Challenge makeover, I never did finish it. The plant stand ended up in that room, when I needed more accessories to fill the plant corner. I was doing this room on a tiny budget, so I had to use what I had. I needed some elevation in the plant corner, and it was the perfect height to complete my three tiers.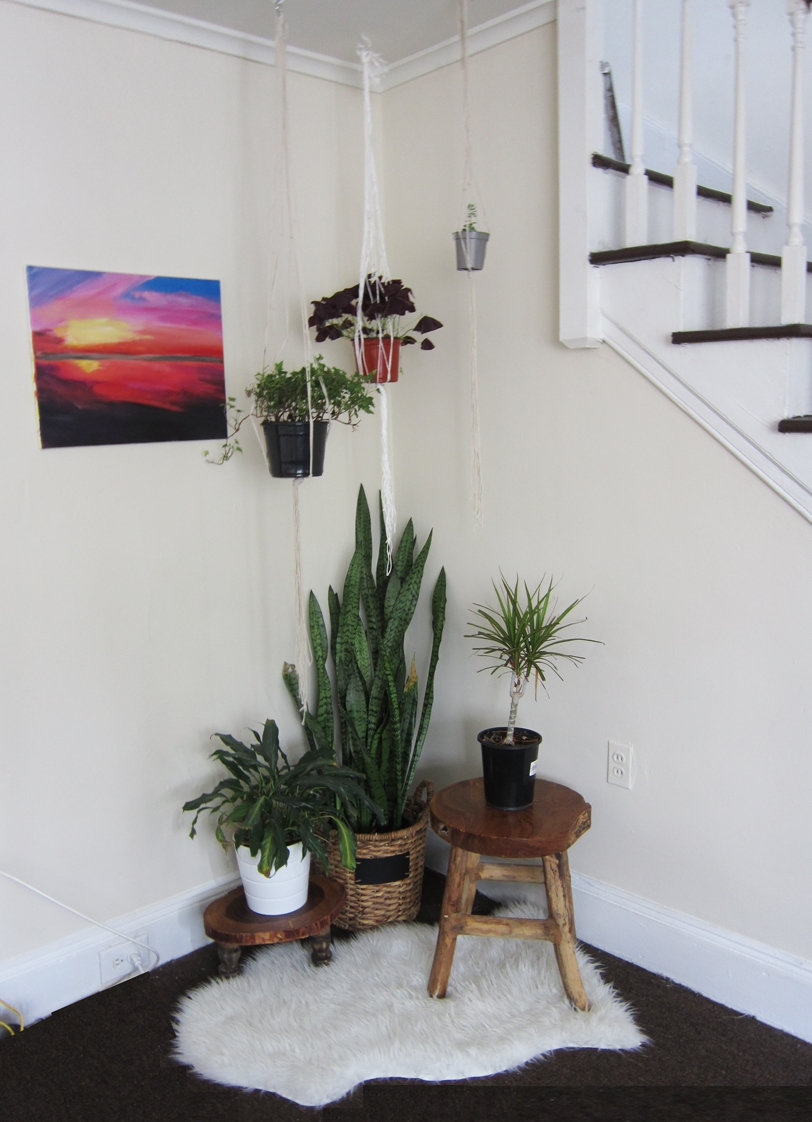 Even though this little project didn't come out perfect, I wanted to share it anyway. It was super easy, so cute, and you can learn from my mistakes. Don't cheap out, buy the correct stain!
Don't forget to stop by and check out what my friends made with their furniture legs!
*This post contains affiliate links*