Custom Art From Your Couch!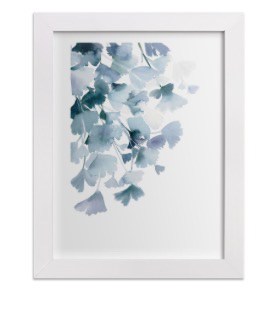 Picking out wall art can be overwhelming with so many choices out there. Between Pinterest, HGTV,  design magazines and DIY blogs I can change my mind every 5 minutes on what to choose. That may be why I still have a big blank wall in my family room after 2 years.
Have you ever heard the phrase over-analysis leads to paralysis? That could describe me when it comes to decorating my own home sometimes. If you have trouble also, especially in the wall decor department you have to visit Minted.com. If you've heard of Minted, you may immediately think of watercolors, which they do have plenty of, but they offer much more than just watercolors. Each piece of art is commissioned by different independent artists. It's all so pretty and just different from anything offered anywhere else. I can get lost on this website for hours.
On the many things on my wish list from Minted is this print called "Blue Ginkgo".
Another really cool thing about minted is when you click on art you like, it brings you to another page where you can try it in different frames, they have 11 frames to pick from. You can also see how it looks in different sizes. Love this feature!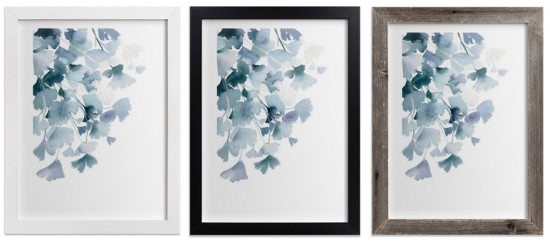 Customize your art right from your couch! Seriously awesome. Some more of my favorites right now from Minted are below. I love the colors in this first one. It would be a good starting point to design a color plan around.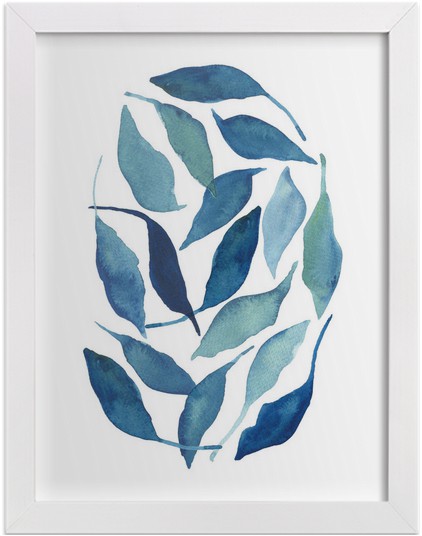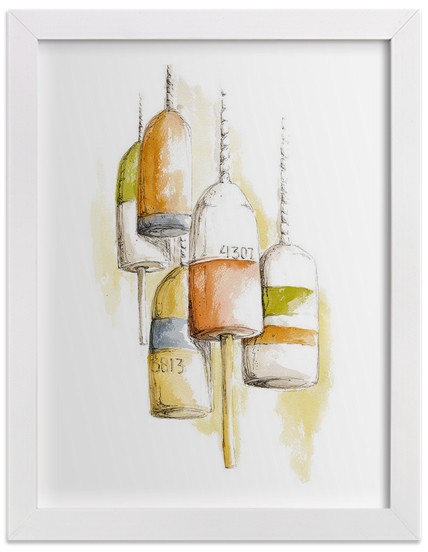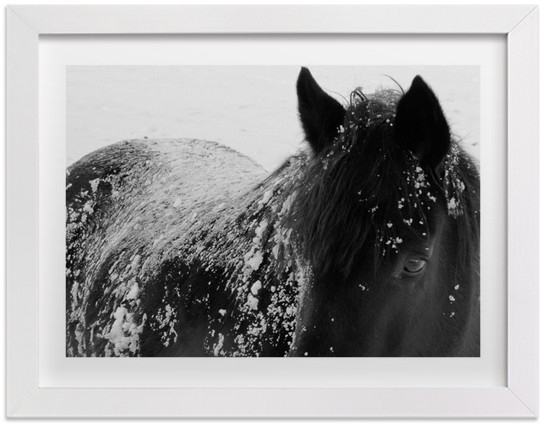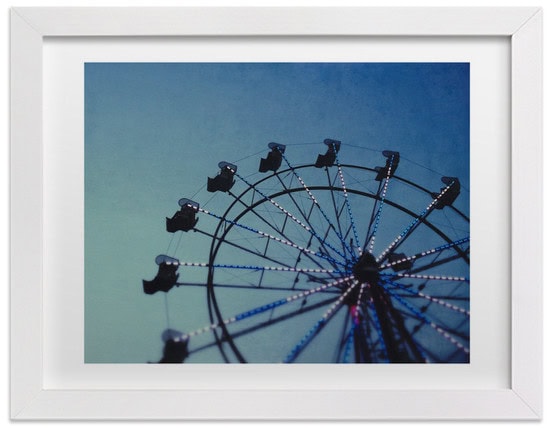 Pictured from top:  Blue Leaves/Yellow/Oh Buoy/A Shadow In A Storm/Around We Go/Let's Get Lost
My family room leans towards summery, beachy decor so I'm considering ordering the Ferris Wheel print. That horse picture is so beautiful I think I may need to find a spot in another room for that.
In additional to all of this, they offer fabrics by the yard too. The fabric patterns are also commissioned from different artists. What's unique about this is that the fabrics are offered in a variety of colors, just click the color to see how it looks! The fabric shown is called Painted Feathers.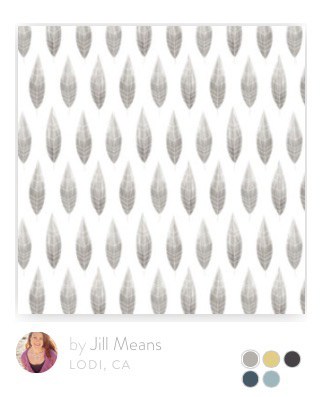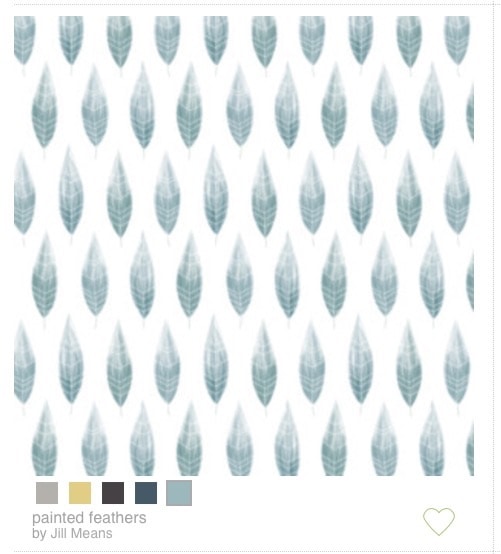 Also offered on this site are throw pillows and curtains. You could custom coordinate a whole room from this site without it looking too matchy-matchy with one of their collections, the one shown is called Awashed in Watercolor.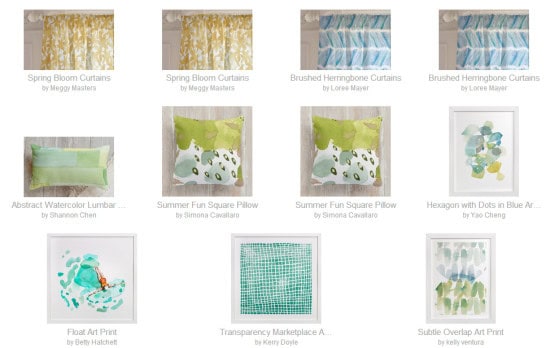 And if you're looking for something other than home decor, they also sell stationary, invitations, & holiday decor just to name a few! You will get lost in this website, don't say I didn't warn you!
*This post contains affiliate links*