Updated Family Room Pictures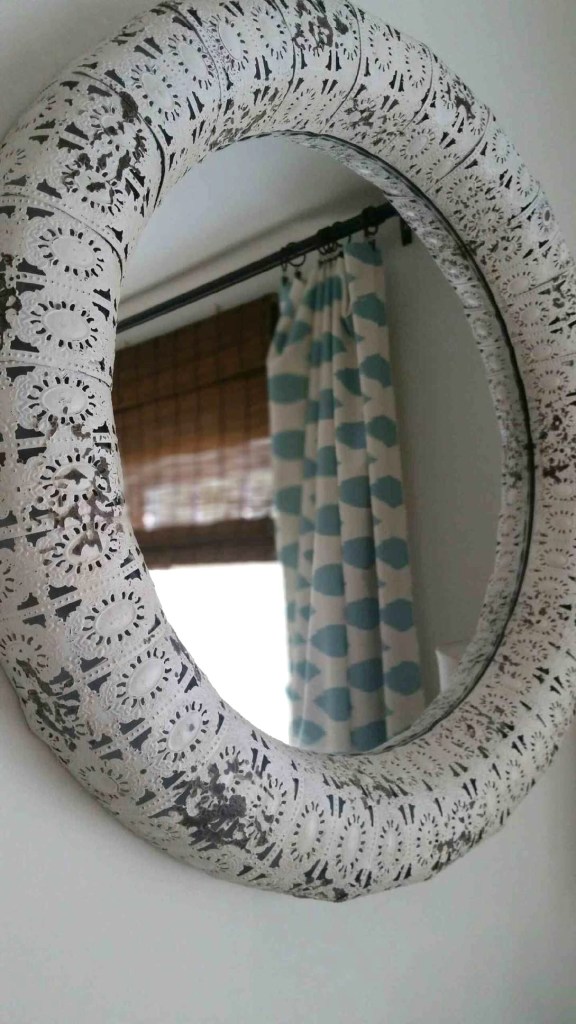 I've made a few small changes to my family room since I last shared it on the blog. Although there still are several things to do in here, I thought I'd show you the progress so far.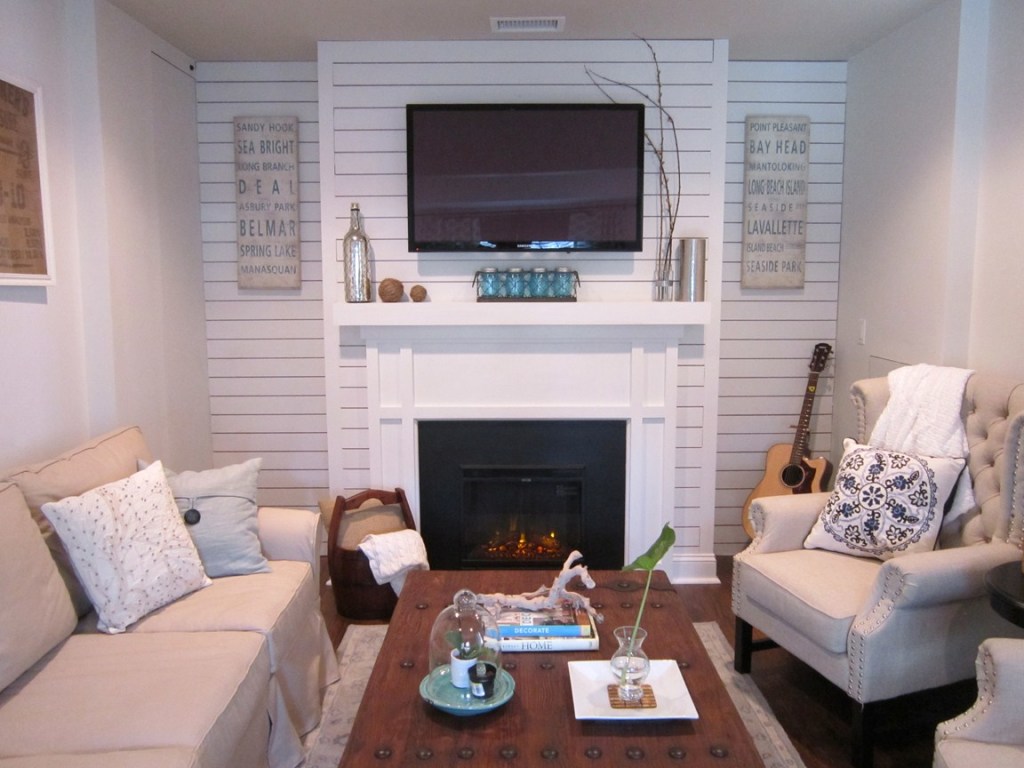 We changed out the coffee table. We had a bench in here before that was just pulled from my daughter's room temporarily. The bench was a little too small for the space. This table isn't new, it was in our living room before. When we put up our Christmas tree, me moved it in here and decided to keep it here. The table is from Pottery Barn, I don't think it's available any more.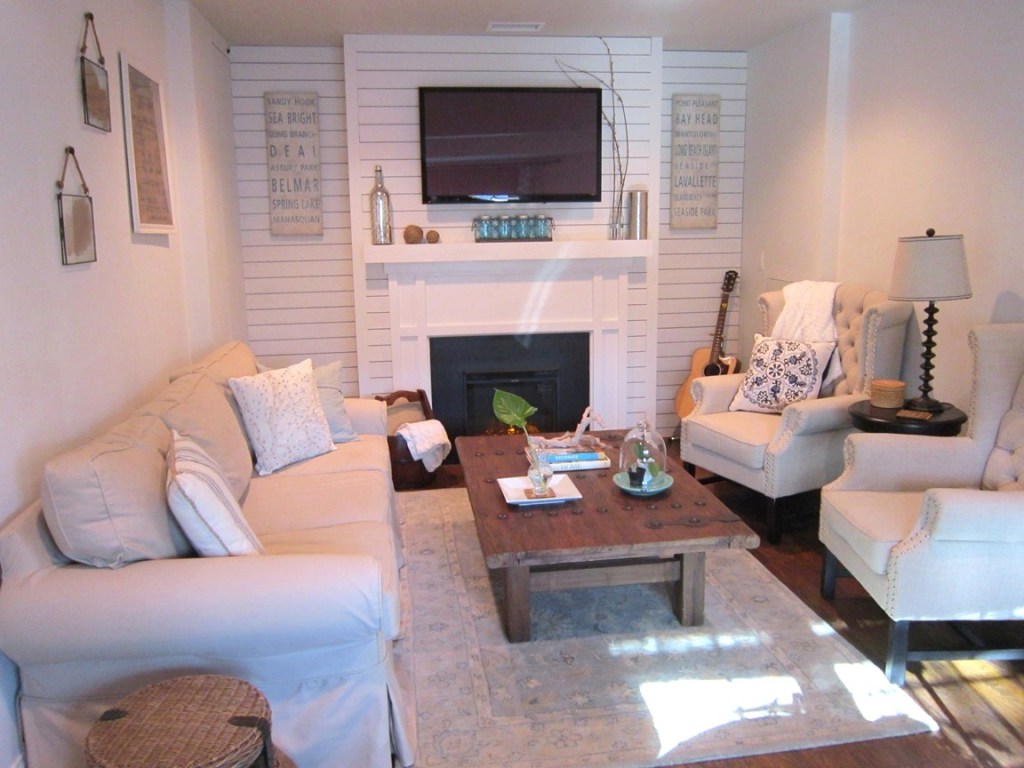 I styled the coffee table with some drift wood I picked up at Home Goods.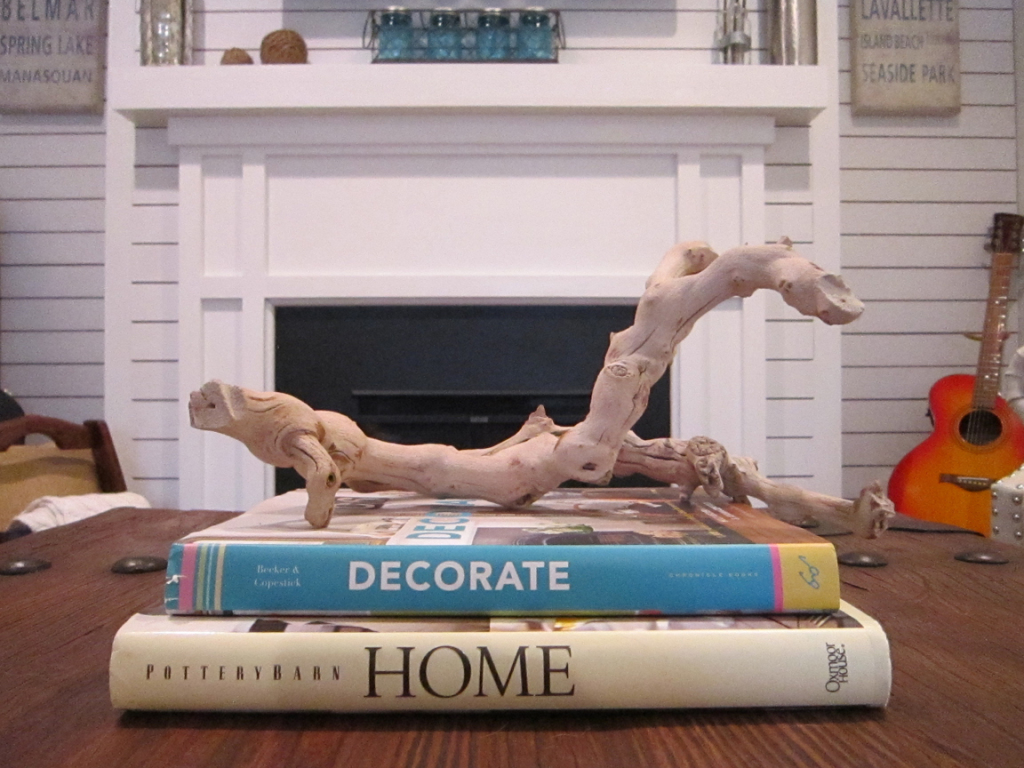 And a little grouping of candles with a white ceramic picture, also from Home Goods.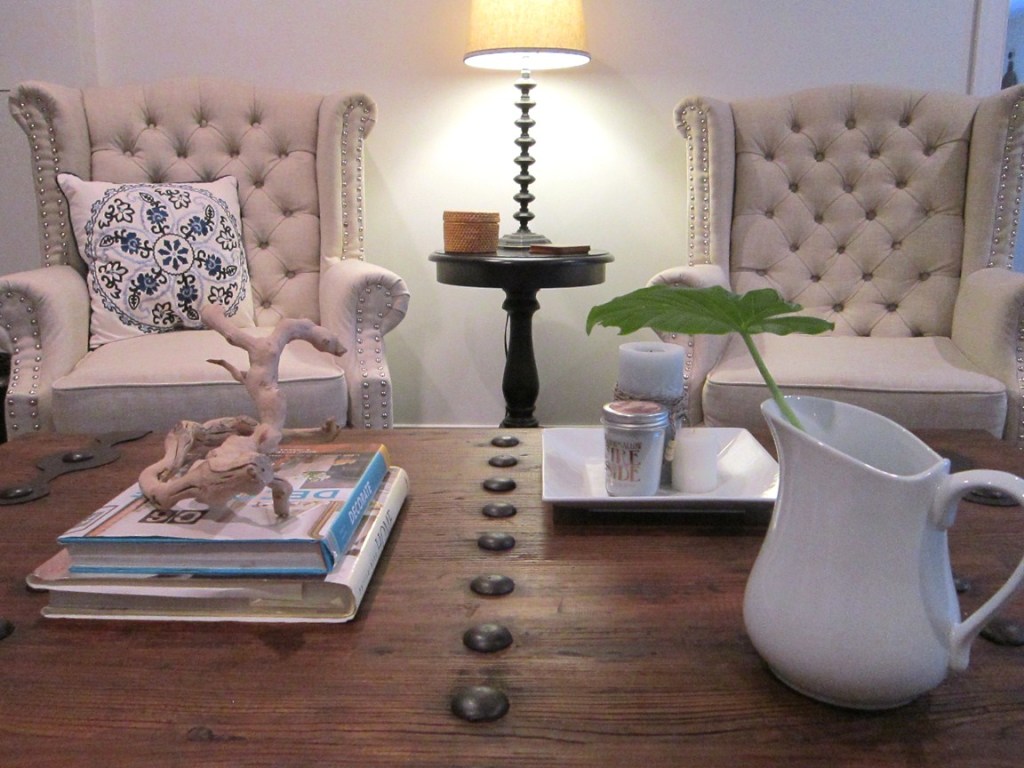 This wall above the chairs is still empty. I just haven't found anything that I love enough to put up there yet, so I'm not going to rush it. We have that soffit running across the ceiling which complicates placement for wall decor. A gallery wall would work well, but that's not really what I want. I'm open to suggestions!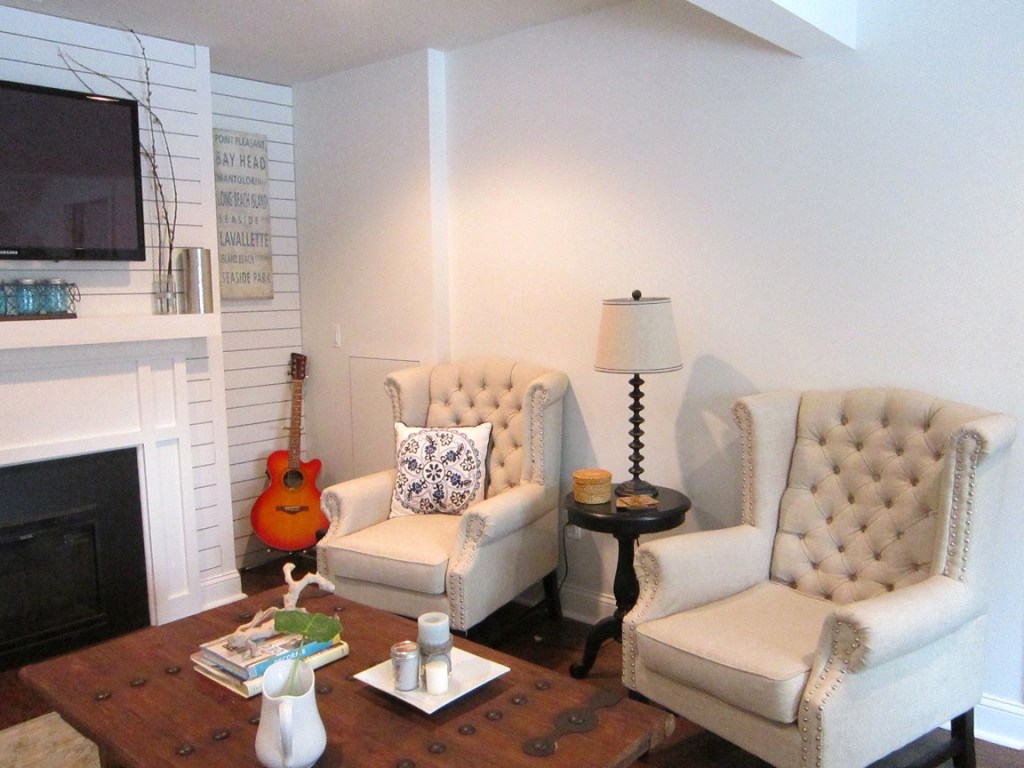 I've also updated the mantel accessories a bit.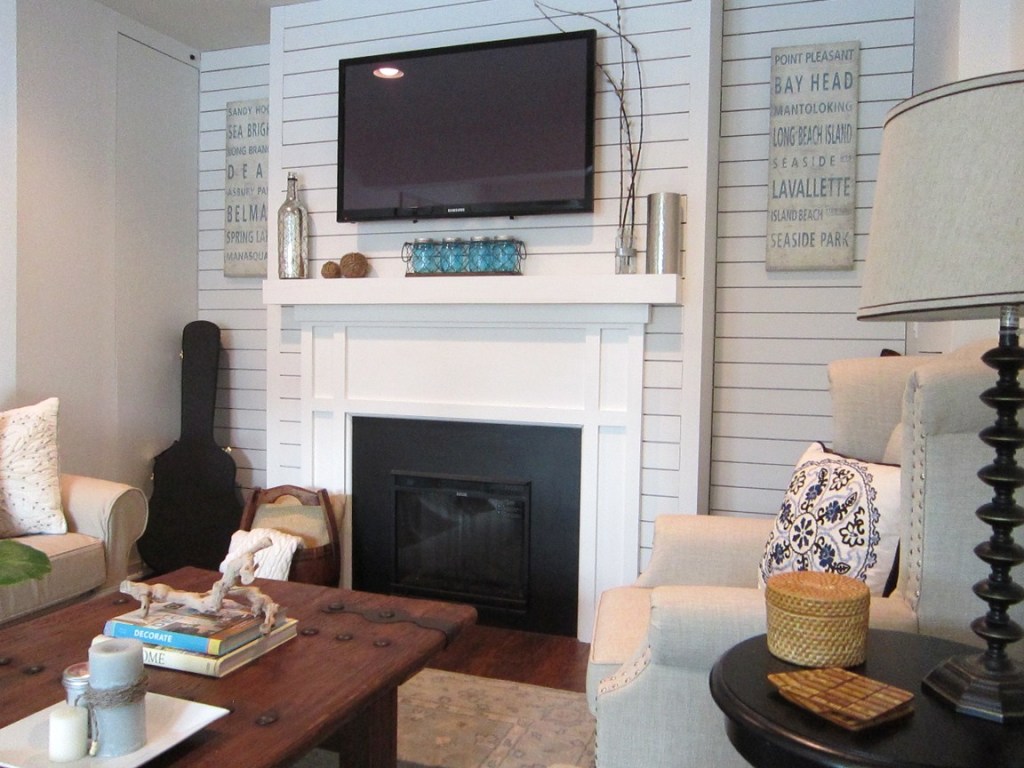 A closer look at the mantel. The burlap balls were a recent DIY project.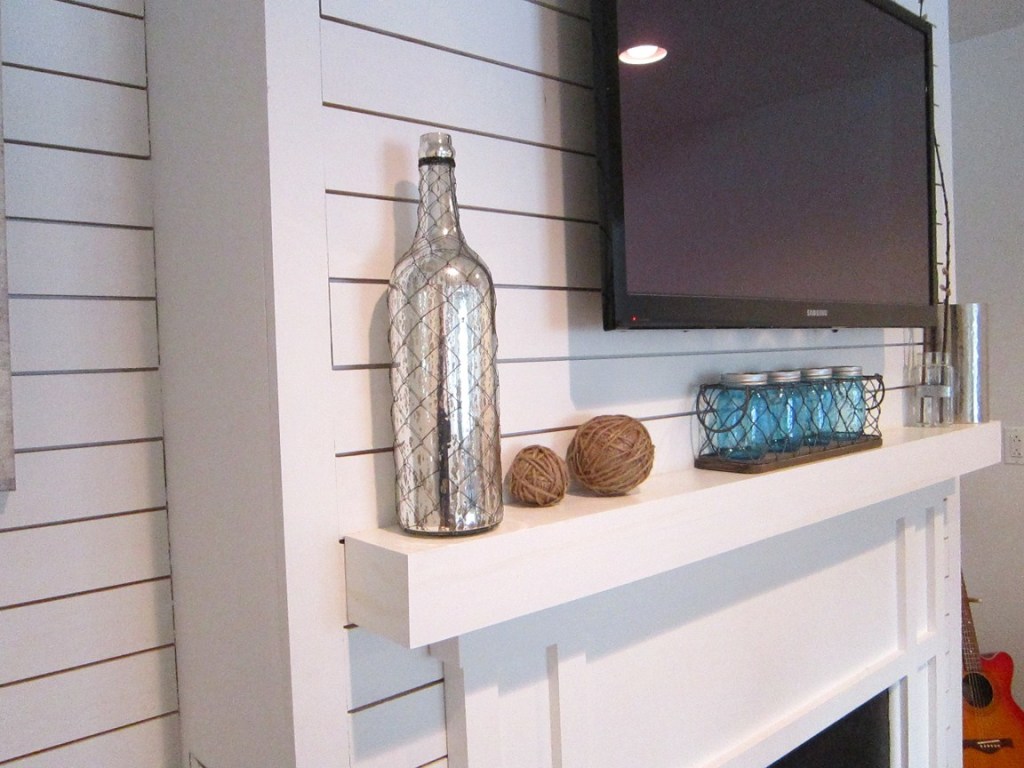 The rustic metal basket that holds these blue mason jars was found at Home Goods (surprise, surprise). I can think of a million ways to use this basket, but I really love it in this spot. I switch out the jars seasonally and add holiday decor.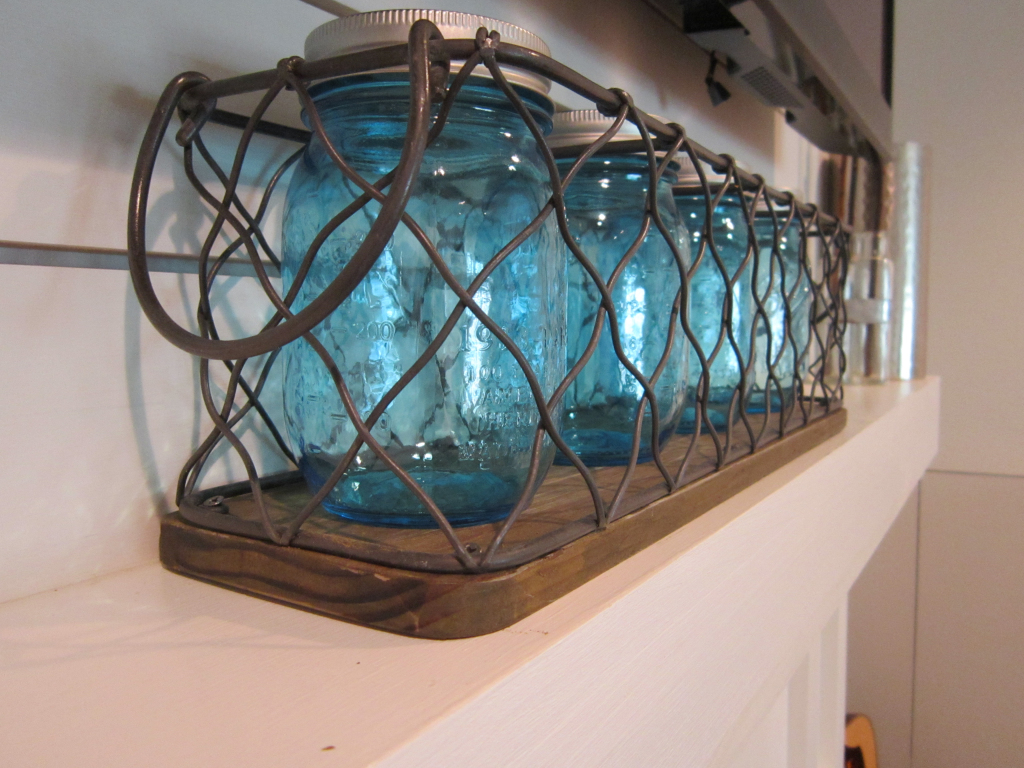 On the other side of the room, I moved the bar cart, which used to be my husband's tool cart,  into the corner for a while to see if I liked it better there. I still have my kitchen chairs in here for now. I am definitely looking to switch those out with something a little smaller and more rustic.
I will probably move the bar car back to its original spot shown in this next picture.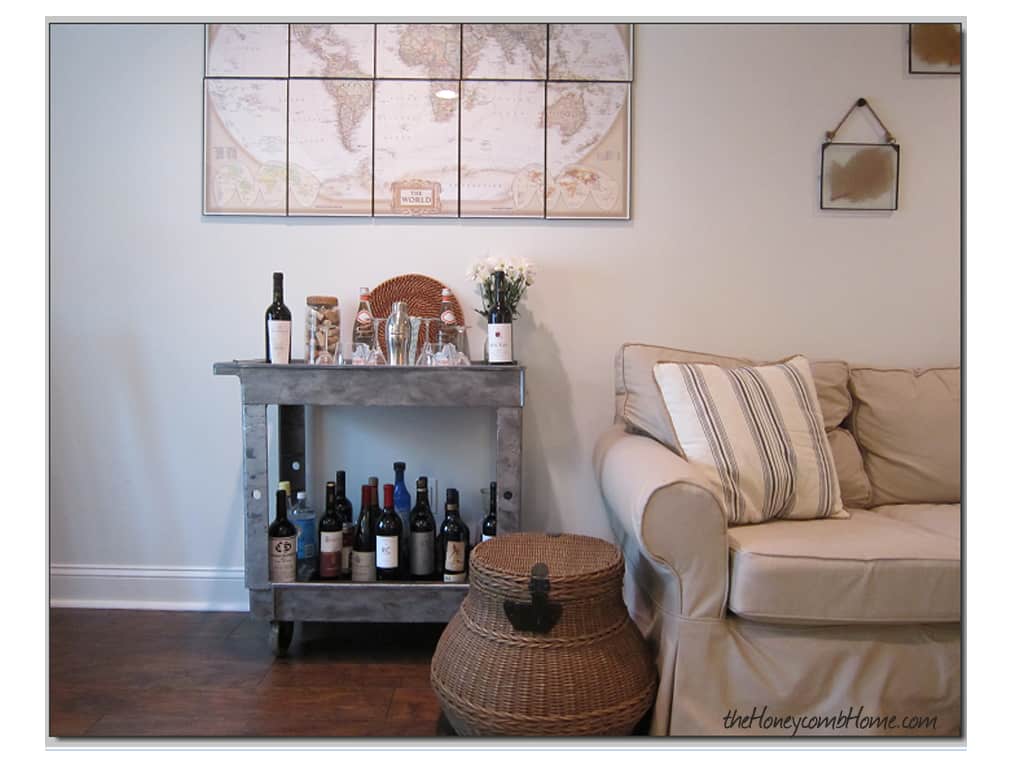 The maps were purchased on Ebay for only $20, which is an absolute steal for art like this. They came divided already so I framed them with inexpensive frames from Wal-Mart.
I also added this rustic mirror over the side board. I found the mirror at Kohl's, it was on sale and I had a 30% off coupon, it was a total score.
The finish on it is amazing.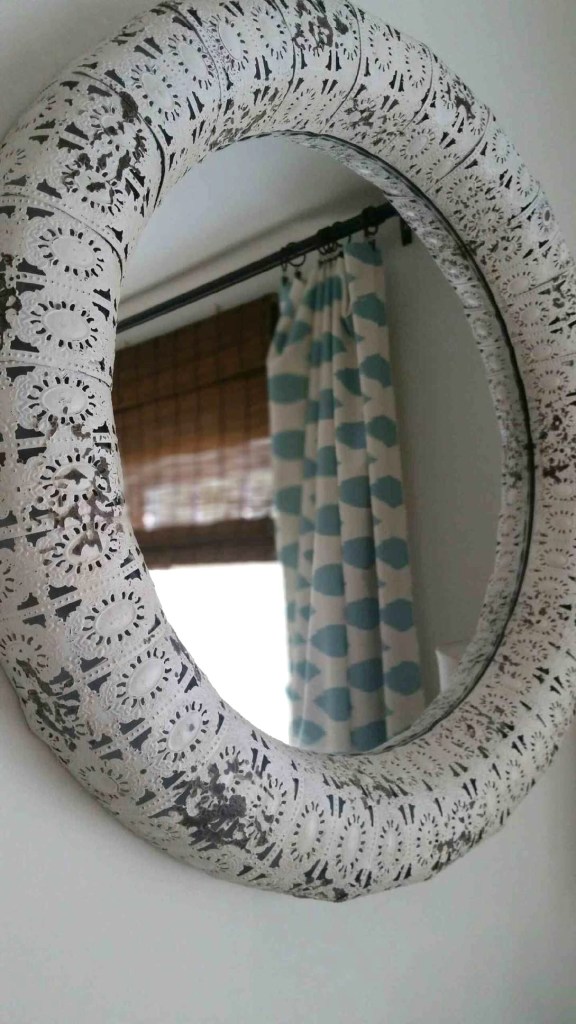 As you can see, progress is slow but we are getting there. So many projects, so little time! I tend to jump from room to room, starting things and then never actually finishing an entire room. That's OK with me because I don't really want to be finished anyway, the process is what I love.