One Room Challenge-Week 1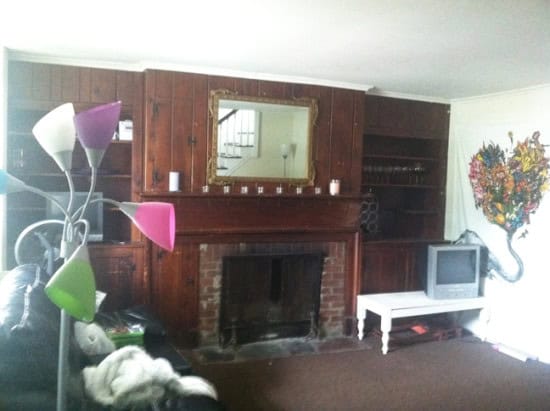 Today's post is all about the before photos. I am taking part in a One Room Challenge that is popular in the world of Home Decor Bloggers, and was created by the blogger behind Calling It Home. Every Thursday for the next six weeks I will be sharing my progress, along with the other particpants, in making over one room from start to finish.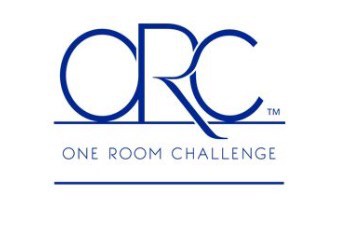 I was hesitant to take part in this because making over a room always takes me much longer than 6 weeks! And because it can get costly. But I am making over a room that I've been dying to get my hands on since I first saw it earlier this year.
The very dark living room in these before photos is not in my house. This is an off-campus college house that my daughter and her three roommates are currently living in. It's an old house with tons of character, but it is so dark!
These photos were taken just last weekend. The girls and the owner of this house (the girls rent it) have all agreed to let me make this over. The pros are this room has tons of character. The cons are it's just temporary housing for them,  so I really need to do this on a tiny budget. The girls are all juniors, so I think it's worth making over since they will be there for another year and a half or more. And who could possibly study in these dark conditions?
Shown below is the other side of the room. There is a beautiful arched doorway that leads into the dining room. There are a few sofas strewn about the two rooms shown here, so I believe I can arrange a much better floor plan with the existing furniture. There is a black leather sofa and a loveseat that my good friend (I shared her house tour here)  gave to my daughter when she upgraded her living room set. They are both like new. Because they are black and everything else in the room is brown, it adds to the darkness.
Another item shown below I plan to keep is the elephant painting shown to the right of the arched doorway. One of my daughter's roommates painted that, and I think it will make for a good starting point for color selections.
The window on the left is a giant bay window, I didn't get a photo of that.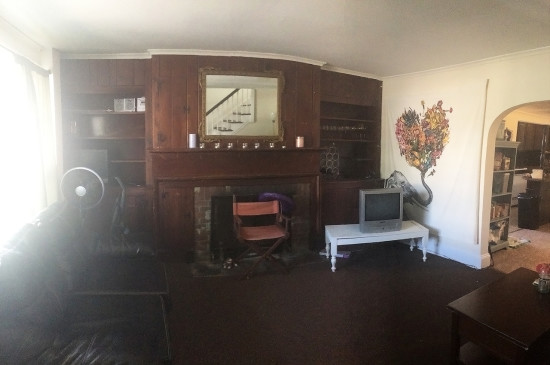 I am so excited to begin work on this room! I've really  been hoping to get this made over for most of the year. The design ideas are coming fast and furious. Stop back here next Thursday for week 2 of the One Room Challenge, and I'll share my design plans for the space!
Update: