Cheap & Easy Large Wall Art DIY
How to make your own large wall art inspired by an expensive designer version for a fraction of the price!
What do you do when you love high-end design but your wallet doesn't? Find a way to DIY it!
I have long been admiring the serene watercolor and landscape art I see from some of my favorite top designers. Though I am always shocked to see the price tag that comes along with those beautiful art pieces.
For instance, this beautiful landscape art sells for over $1,400! Definitely not in my budget! Not even in the stratosphere, lol. As it turns out, that isn't a problem because I was able to get a very similar look for under $50. Much better, right?
First, I searched printable art online and came across this pretty watercolor print. It was available for an instant download and only cost $6. They show in the description that it comes in a variety of ratios. When you purchase it, they send you the download links for each ratio so you have many options when it comes to size.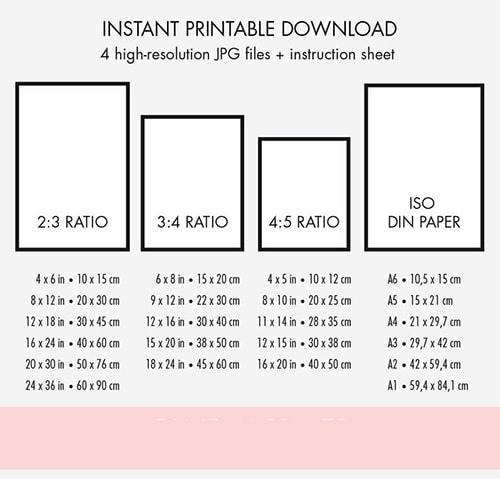 I was looking for a 2′ X 3′ for over my daughter's desk, so I downloaded the 2:3 ratio.
Once it was downloaded, I logged onto Walgreens.com and uploaded it to their photo department for printing. Normally this size print would be around $30 but I looked up promo codes and found a 50% off code that worked. You could also use Staples for printing but I had a bad experience with their print shop so I won't use them anymore.
Next, I needed a frame. I realized poster frames happen to be 2′ X 3′ feet as well so I began searching those. I wanted a skinny black frame, so when I found this set of 2 frames for under $25 I ordered it.
This frame is a little different than your typical frames. The four pieces of the frame come off entirely in order for the art to be placed inside. I thought that might be difficult but it was super simple, they just snap into place.
Once I had the art in and hung on the wall I noticed the clear cover, which is made of styrene and not glass, was too reflective. Especially when the light from the windows hit it. It really bothered me, so I took it apart, and ended up putting the clear covering behind the art instead. The frame was enough to hold the print in place without anything else. Though if you wanted to secure it further, you could use a spray adhesive to secure it.
And that's it! My $32 large wall art is very similar to the designer $1400 art!
The designer art I was admiring is a little bit bigger. If you want your art larger than the available sizes, you could always opt to mount your art on plywood with spray adhesive and build your own frame from wood.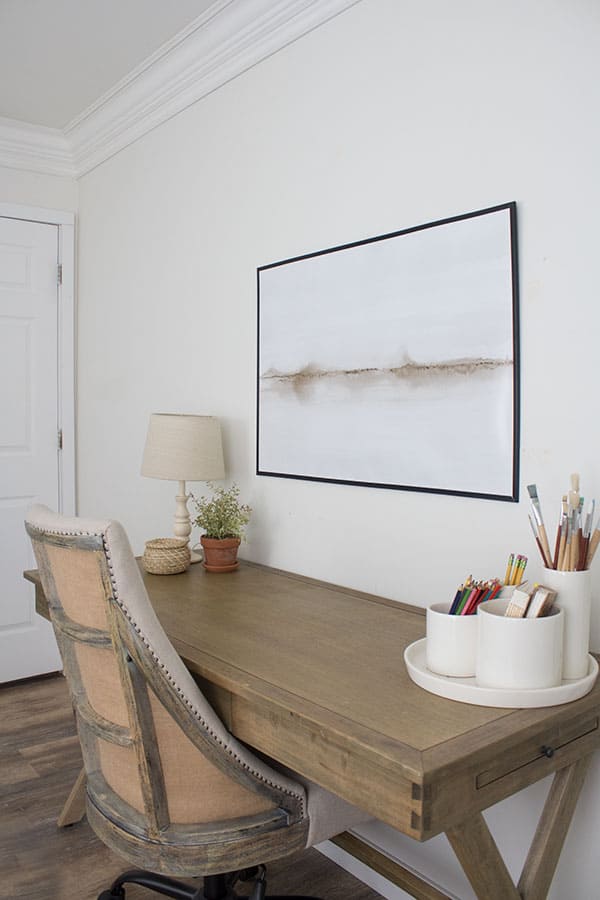 I love the minimal look in my daughter's room. This desk chair is the most comfortable I've ever had. When my daughter is at school, I use this as my office. It isn't from the same company as the desk, but it pairs perfectly with it.
Here are a few more pretty watercolors I found that are available for download. Use the arrows to scroll through them all.

*This post may contain affiliate links, you can read my full disclosure here.