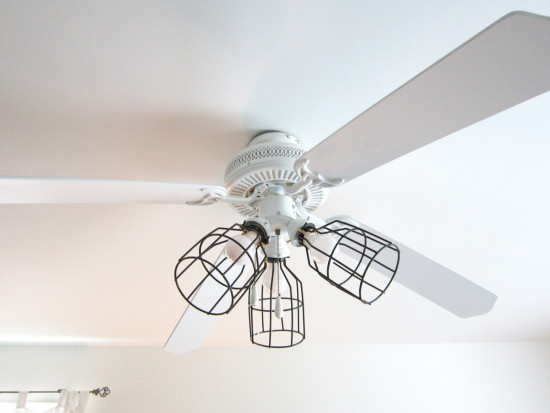 I have two ceiling fans in my house. One is in my main living room and one is in my bedroom. Both of which had those frosted glass light covers, which make the fans look so outdated. I've been thinking about replacing them for some time, but I couldn't find anything that would fit that was much better aesthetically. This is one of the shades I removed from my upstairs ceiling fan. So ugly.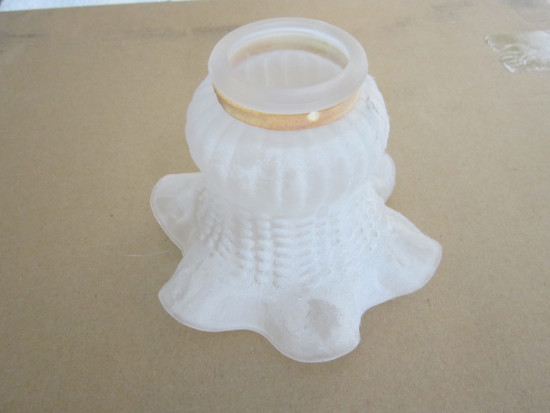 I knew there was zero chance my husband would replace two ceiling fans just because I didn't like the shades, so when I saw this cage light cover on Amazon I thought it just might work. I ordered them to try on each of the fans.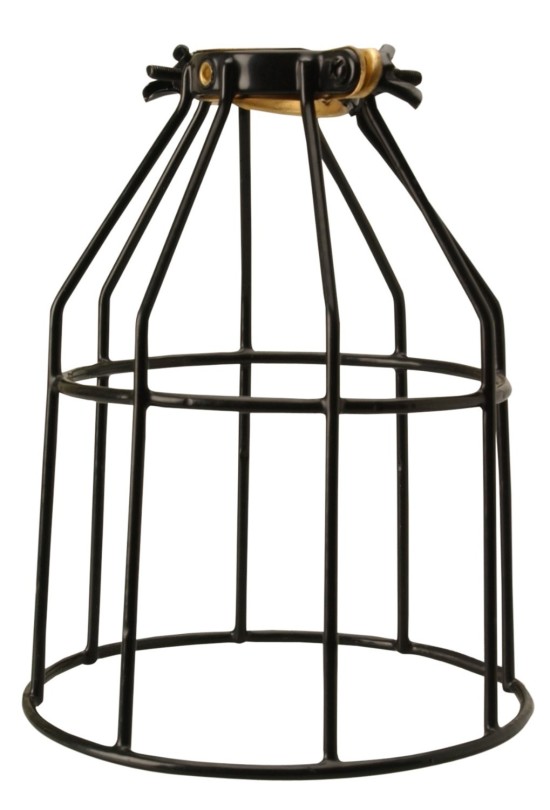 You can see from the top view of the cage light cover that the screws and washers make it adjustable.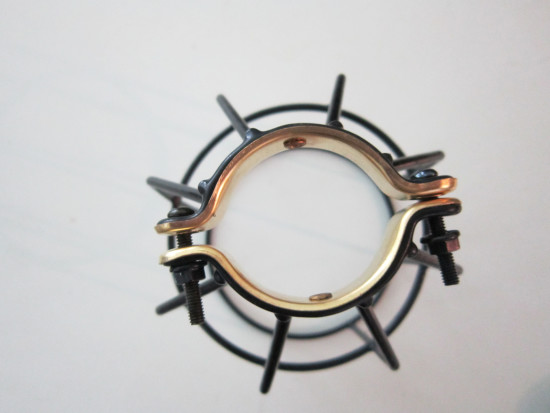 I slid it over the outside of the light bulb socket and tightened the screws. You can see in this photo, there is a lip around the outside of the light socket that made it impossible to push the cage cover all the way up. But there was enough of the socket part hanging down to get the cage pendant on securely.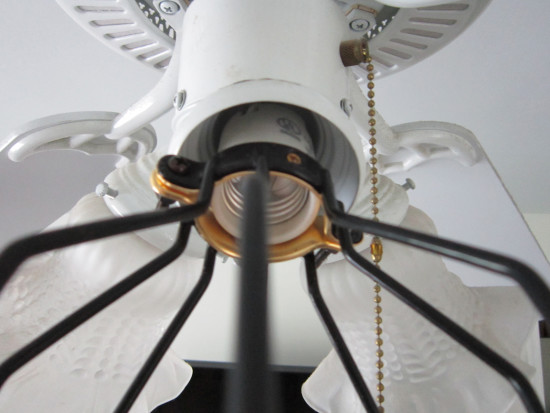 Here is a view from underneath.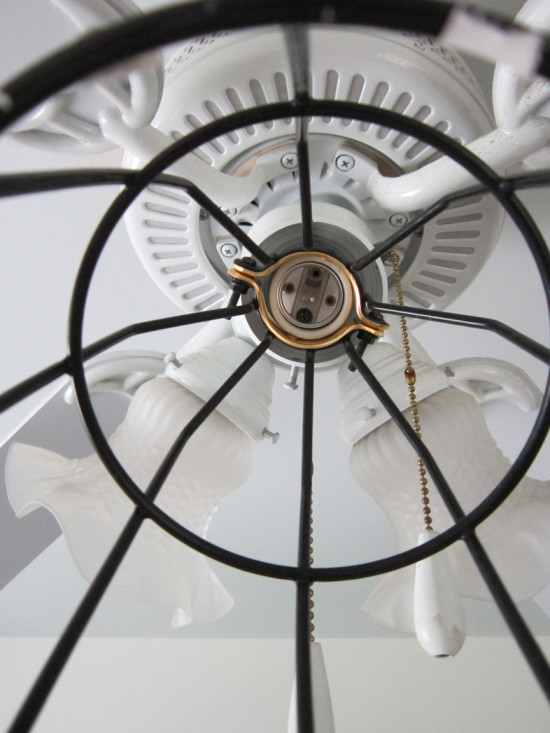 This next shot is of the downstairs fan. This fan also had a lip around it but it was more recessed than my other fan and the cage covers were easier to get on.
And here it is with all the ceiling fan light covers replaced.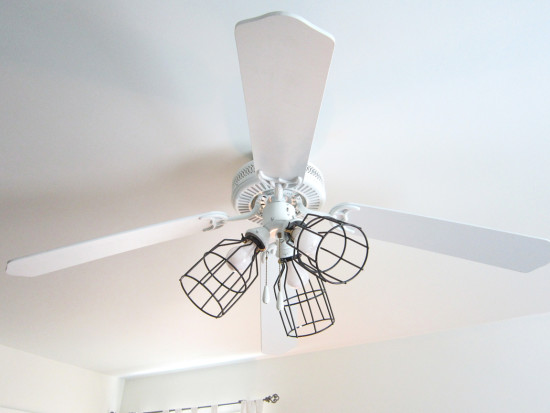 They are holding up fine with constant use. I like the contrast of the black covers and the white fans. The photo above is from my master bedroom, which I recently repainted all white. I am excited to be starting a much needed makeover in this room! I am hoping to have it done by the end of the summer but at the pace I'm going, it may be longer. Good design takes time!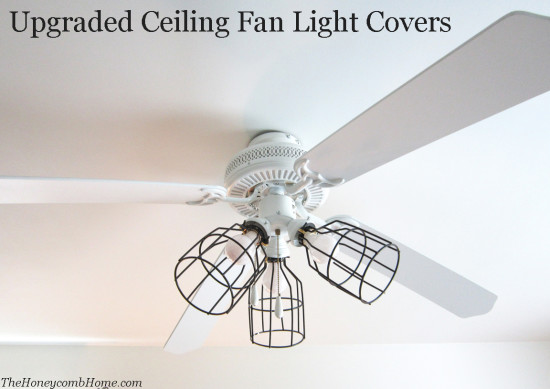 Check out more of my cheap decorating ideas here!