Bamboo Blinds for the Living Room
Joanna Gaines started more trends than just shiplap. When Fixer Upper got going, suddenly bamboo blinds were the new "in" thing. For good reason, they pair beautifully with simple white curtains while also adding texture.
After making some updates in our living room earlier this year, I still had several details that I needed to work on, and changing the blinds was one of them. I discovered Zebra Blinds* online and ordered a couple of samples from them. They have a ton of colors and styles to choose from so it's likely you'll find whatever you have in mind. Both samples I choose are from the Tradewinds collection in a style called Majian. The darker color is called Toffee, the linen color is called Cattail.
I was specifically looking for bamboo blinds with a tightly woven texture, like these shown in the samples I ordered. After going back and forth for two weeks on which one to pick, I finally settled on the darker shade. I really love the texture of both, and they are both light filtering. The lighter color is beautiful because it's a little different than the traditional brown. It also pairs well with my side chairs and ottoman. However, the brown really looks nice contrasted with the white curtains and walls, plus it also matches the curtain rod and the wood in my vintage mantel.
From the angle they will be viewed at it made sense to go with the Toffee. Zebra Blinds offer many customizable options, such as which side you'd like the cord to be placed, privacy lining, odd shaped, top down, bottom up, banded edges, and more. You name it and you'll likely find it here.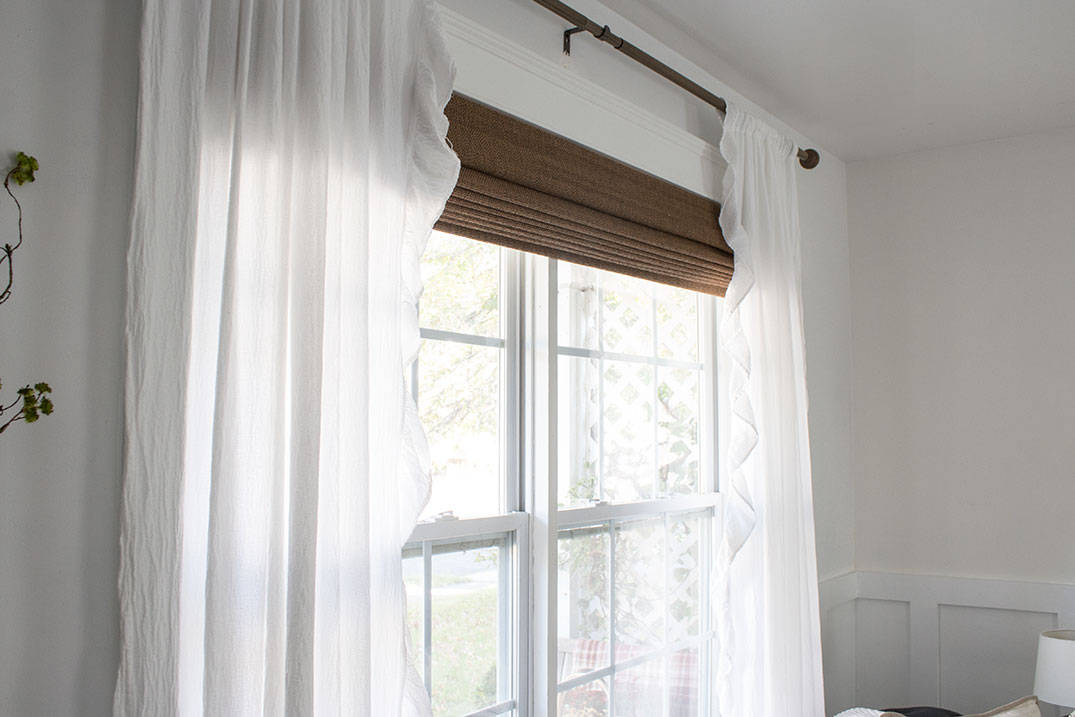 Zebra Blinds is offering a 5% discount to you, using the coupon code HONEYCOMB. That is in addition to any existing discounts, and these blinds are on sale right now which would give you a total of 20% off with this coupon code.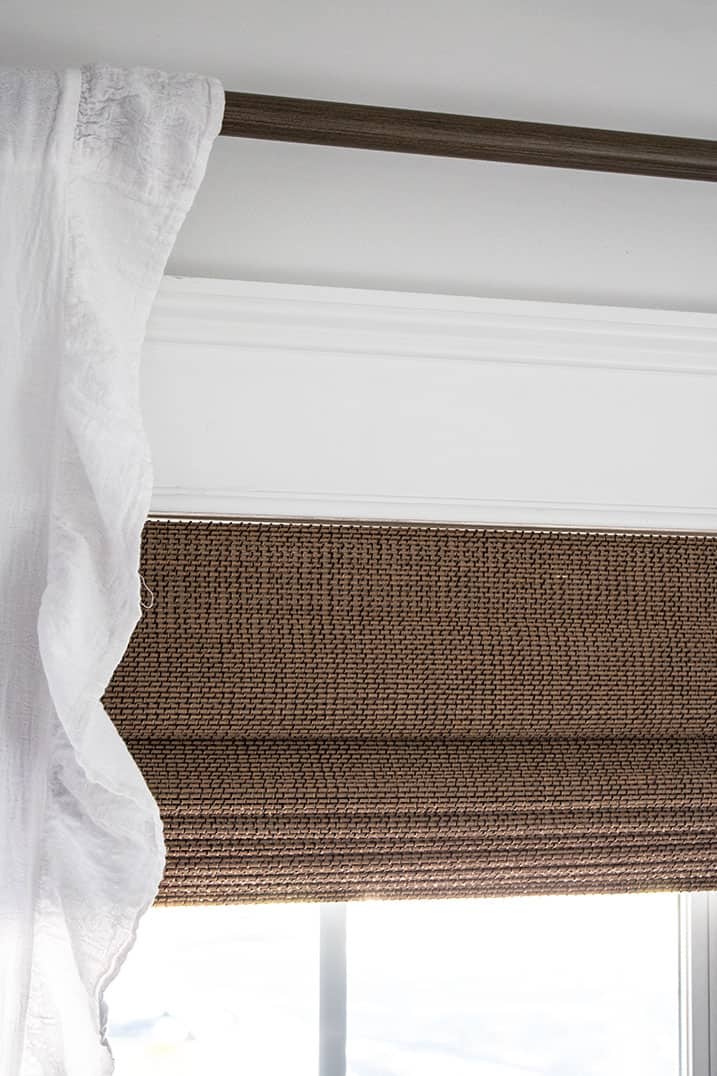 I still have one or two more things to finish up in my living room. I'm looking for a good floor lamp and I'd love to switch out the ceiling fan in there as well. For now, I am quite happy with my new blinds and the progress we've made in here this year.
Pin it for later:
*This post is in partnership with Zebra Blinds, all opinions are my own. You can read my full disclosure here.