Backyard Barbecue Party Ideas
It's that time of year again! Dust off those grills and clean off the outdoor furniture. We all know how to throw a backyard barbecue but I've found a few ways to make it a little easier, and a little more fun if you're hosting that I thought I'd share today.
We enjoy having backyard barbecue parties, but I do not enjoy being stuck in the kitchen during it, so I be sure to prep as much of the food in advance as I can. (I'm always on the lookout for the quickest way out of cooking.)  Take advantage of in-season produce for your appetizers. My fresh Black Bean Salad and Simple Salsa are my two favorites. They are delicious served with tortilla chips, but they're both very versatile. Use the Black Bean Salad as a side dish, for example. Or use the Simple Salsa as a topping over grilled Italian bread.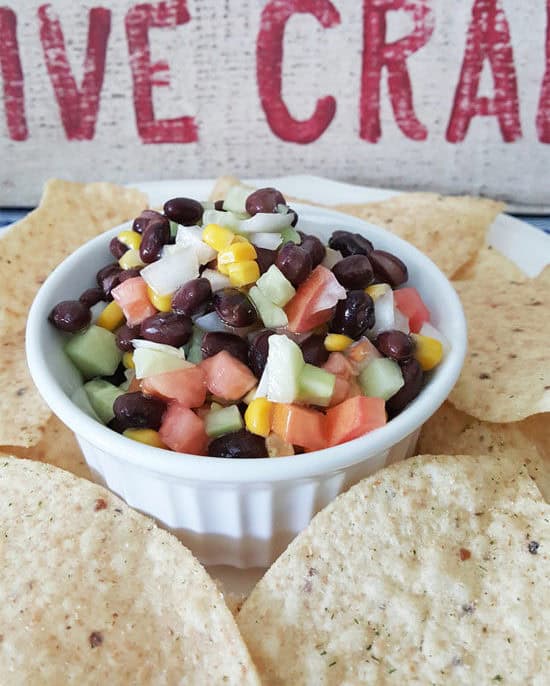 Food Prep
For the main food, I always keep it simple with burgers and hot dogs. I also make my side salads in advance. When I was in Florida a few months ago I made a super quick and easy coleslaw using bottled coleslaw dressing with bagged coleslaw mix. It was ready in minutes, and it was delicious. It beats spending four hours in the kitchen making potato salad! For tons of summer recipe ideas check out Wayfairs summer cookbook, it's free!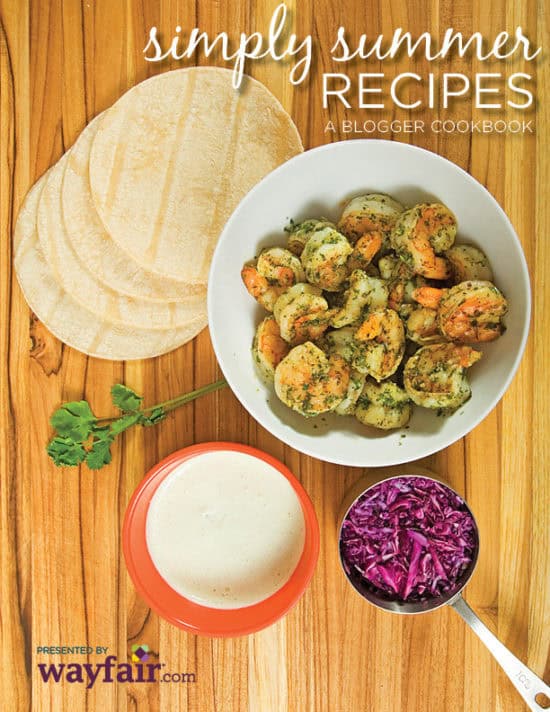 Serving Ideas
There are so many cute ideas for making your outdoor serving area fun. Imagine a wheelbarrow or a whiskey barrel filled with bottled drinks on ice for example.
This set of matching flower pots would be a beautiful way to organize your utensils.
Try using a rustic planter box to corral the condiments outside and save endless trips back and forth.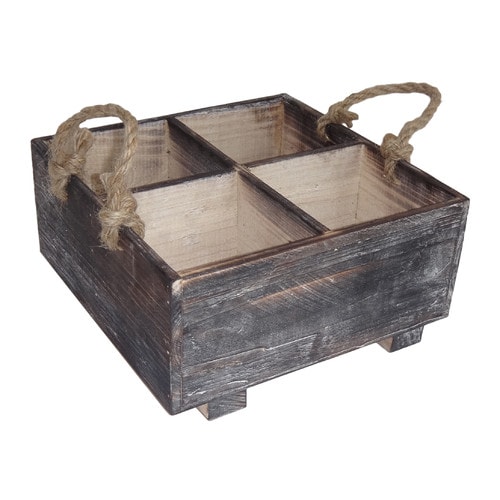 Entertainment
Of course you'll need to keep your guests entertained. My favorite outdoor games are volleyball and badminton even though I'm not very good at them. Setting up a volleyball set will keep guests entertained all day long.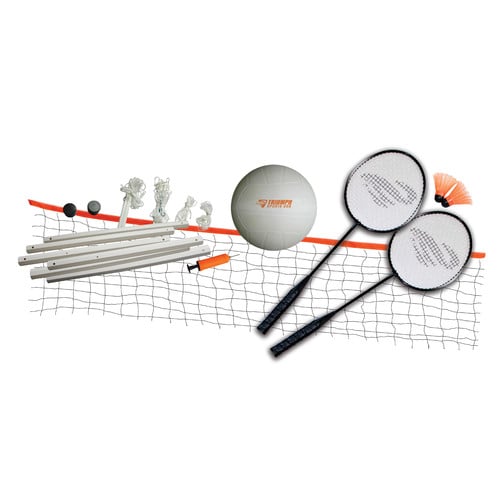 My husband and I make a great team when we play cornhole. We are currently undefeated at the family Memorial Day party.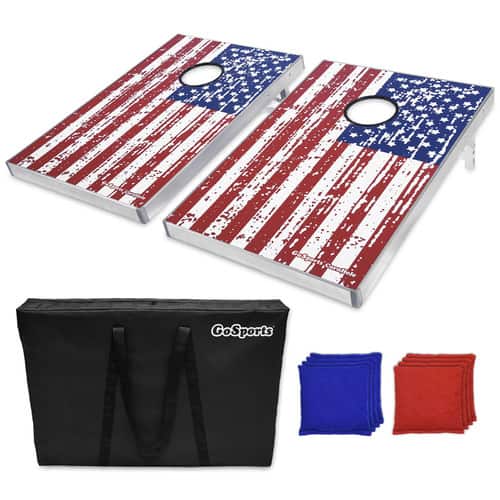 Make keeping score easy with this wooden score keeper.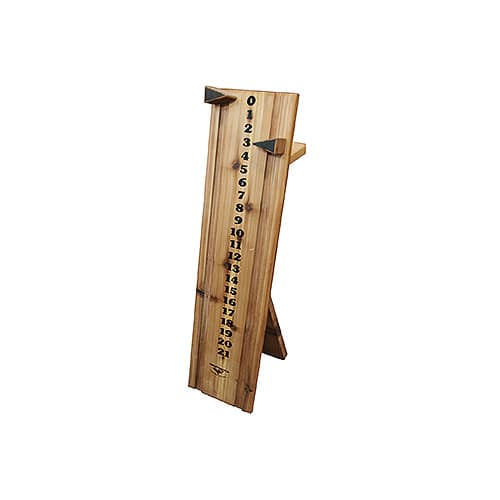 Don't let your guests suffer in the heat, keep them cool when things heat up with an outdoor misting fan.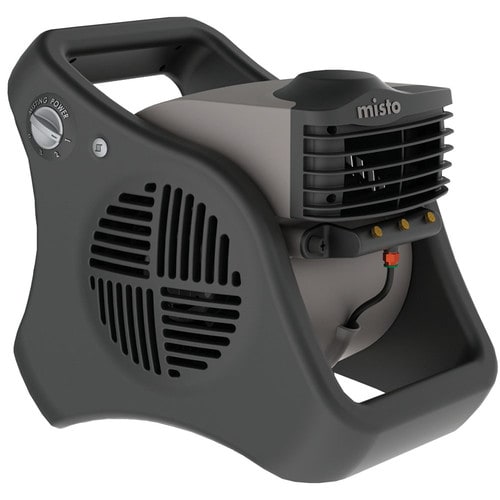 For The Kids
I bet the kids would stay happily entertained all day long in this adorable teepee! If my kids were younger, I would definitely buy one of these, so adorable!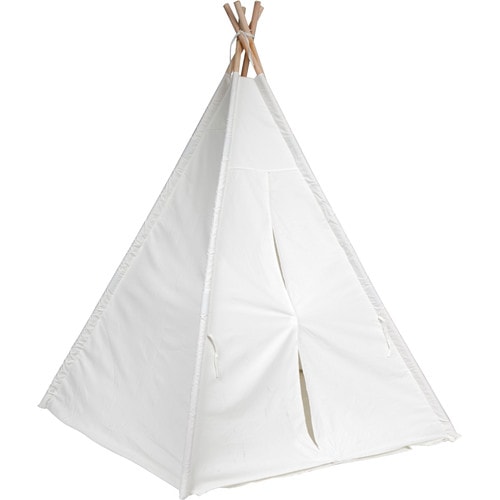 If you've ever spent hours filling up water balloons for the kids, you know that they're gone in 60 seconds. Make them last a little longer with these H20 bouncy paddles for water balloons.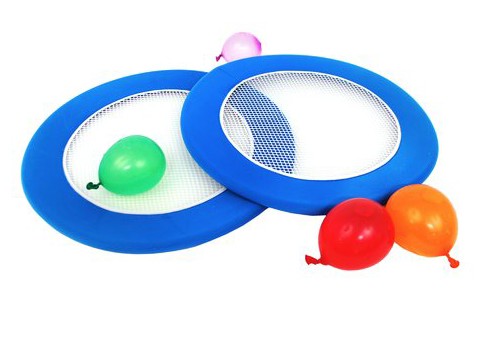 Bigger kids might enjoy this giant toppling tower game. I love when things come with a carrying case for organizing, don't you?
If you plan ahead and incorporate some of these ideas, you can have a backyard barbecue that everyone will enjoy, even the host. Here's to summer!
This post was sponsored by Wayfair, a company that I love, and may contain affiliate links. All opinions are 100% my own, you can read my full disclosure here.