Are You Making These 9 Decorating Mistakes?
The best decorators are usually the ones who aren't afraid to break the rules. They can try something totally outside the box and make it look effortless. For the rest of us decorating mortals, it usually helps to have some sort of guidelines to go by to keep us from making costly decorating mistakes.
That being said, it's good to keep in mind what works for your particular home. Jackie O once said in reference to her fashion sense, that she wears what is flattering to her shape, not what happens to be trending at the moment. That is great advice for fashion and home decorating, isn't it?
Whatever your decorating style or home type, the following decorating mistakes apply to most situations.
The Wrong Size Area Rug
Everyone probably knows this one by now, but just in case I'm throwing it in here. Area rugs that are too small can look like a postage stamp in your space. For the living room, you want either all the furniture on the rug or front-legs only as shown in the photo below. Here is a great illustration to demonstrate.
All Furniture Pushed Up Against the Walls
Ideally, you don't want all the furniture lined up against the walls. While this can be trickier to achieve in a really small space, it can be done. The photo below is a great example.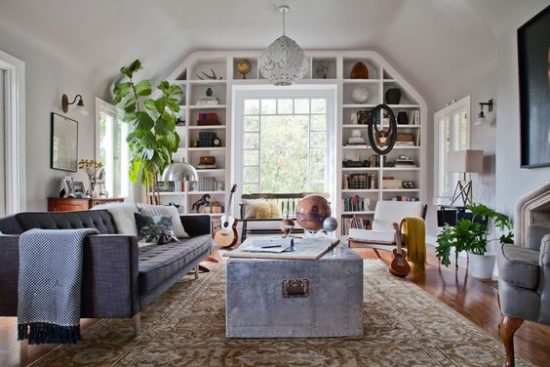 Too Many Small Items
Too many small items usually end up just looking like clutter. Try removing a few small items from your room and see for yourself.
Image Via Bright and Beautiful 
Artwork Too Small
Hanging a tiny piece of art above your couch or your bed will look like a postage stamp, just as a too small rug will. The general rule of thumb here is to fill at least two-thirds of the wall space. When in doubt, bigger is better.
Image Via The Everygirl
Blocking Walkways
Think about which way foot traffic will flow through the room when planning your furniture layout. It should feel more like a direct path than an obstacle course.
Image via: No Home Without You
Curtains Too Sparse or Too Low
If you've ever been on Pinterest, it's likely you've seen this genius diagram showing the right and wrong way to hang curtains. Hang them higher and wider than your windows and make sure they are full, even if you have to buy an extra set.
Via: Pinterest
No Focal Point
Most rooms have a natural focal point. However, if they don't, or if your natural focal point is lacking you can create one with decor. I did this in my living room by adding a vintage mantel. You can achieve this same idea with beautiful artwork or an oversized mirror. The possibilities are endless.
Via: Ballard Designs
Blocking Natural Light
Is there anything more desirable in a home than a bright, sun-filled room? Don't cover up your windows and doors with heavy window treatments or furniture.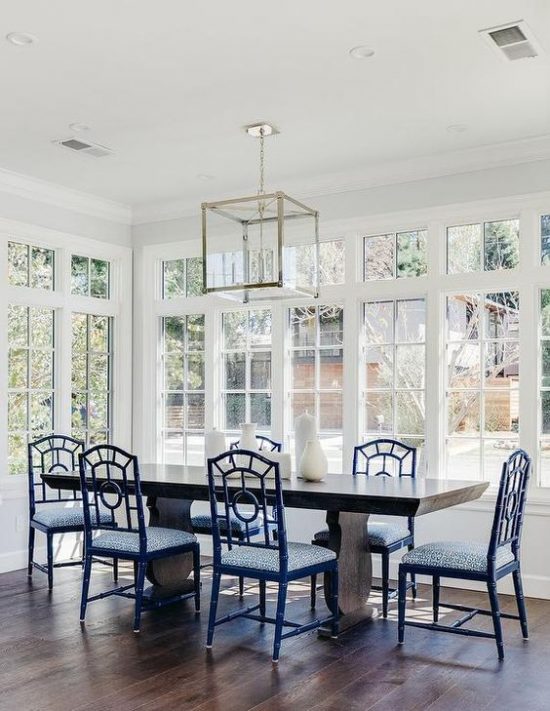 Image Via: DecorPad
Not Considering The Function Of A Room
Taking into consideration how the space will be used is important. Will it be a room small children will be playing in? Or will it be a more of a calming space for reading or studying? Will it be multi-functional and used for watching tv or as a home office? That will determine the furniture, the layout, the lighting and pretty much every other element you put in it.
Via: Nate Berkus for House Beautiful
Avoiding these decorating mistakes will save you time in money in the long run. Don't follow trends, do what works for you and your home. Just because black is the color of the year doesn't mean it'll work in your home.