Hanging Pictures Without Nails -8 Ways
My daughter is heading back to school in another week or so and she was asking me about hanging pictures without nails. There are several reasons why you may want to hang pictures without making nail holes. One obvious reason is if you are renting, it's less to worry about when you decide to move. Another is if you are in a temporary living situation, like a dorm room or military housing. Or maybe you have wallpaper or a beautiful brick wall that you're not about to drill into.
I've lived in my house for a number of years and I find that every time I switch up wall decor, it results in lots of spackling, sanding, and painting. If you switch up wall decor often like I do, you might want to think about hanging pictures without nails in the future.
Command hooks* are obviously the first thing that comes to mind. I've used these, and they are a great option. I have, on occasion, had the paint peel off when removing these hooks but it's rare. But did you know they also offer mounting squares? I've not tried these myself yet, but these are a great idea because your art will sit flush with the wall.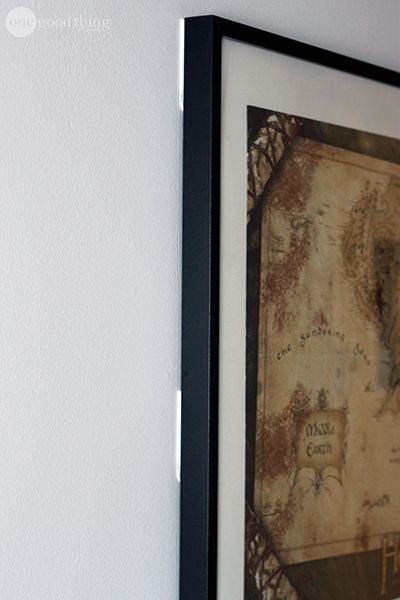 Image Via:  One Good Thing
Another option is to simply lean your art or mirror against a wall. You can set it on top of a dresser, mantel or a shelf. After our latest living room revamp, I chose to do that with the mirror above the fireplace rather than making holes in our new board and batten.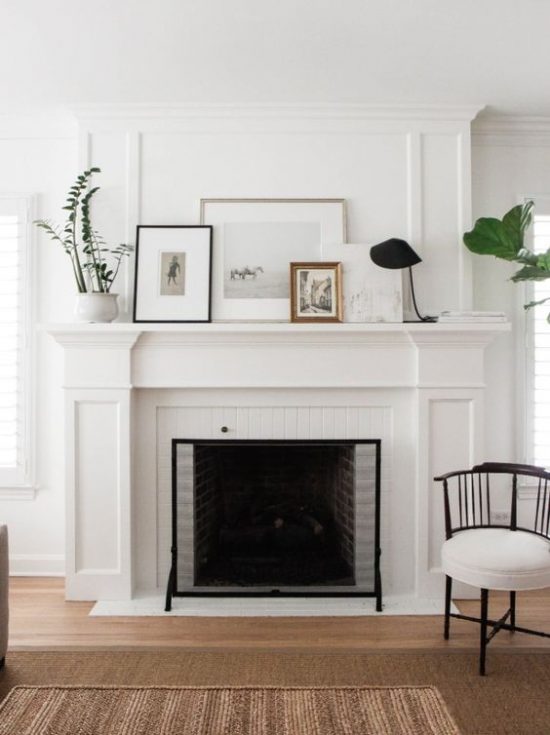 Image Via: Park & Oak
You can make a big impact with a large scale piece of art of a mirror (as I did in my daughter's bedroom)  by setting it on the floor and leaning against the wall.
Image Via: Wit and Delight
A really fun idea is to use a ladder for display. The ladder itself becomes part of the art. I also love how they used these shelves in a kitchen. I recently bought two of these ladder shelves for my mother's house and they are really beautiful.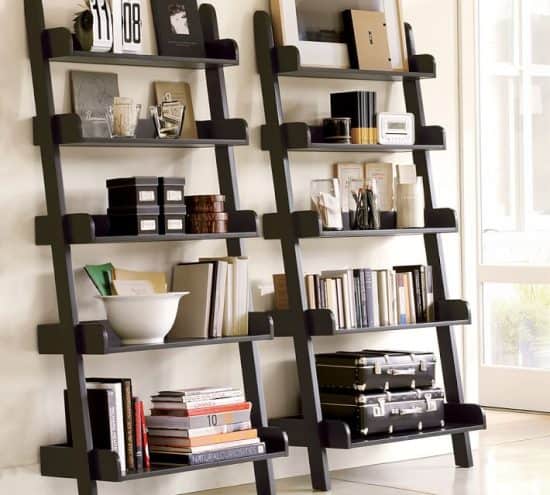 Image Via:  Pottery Barn
Get artsy and use an easel to display a favorite piece of art.
Image Via:  Lonny
Try using a set of bookshelves to display your art and collectibles. It fills wall space without a single nail hole. The extra storage space is a bonus.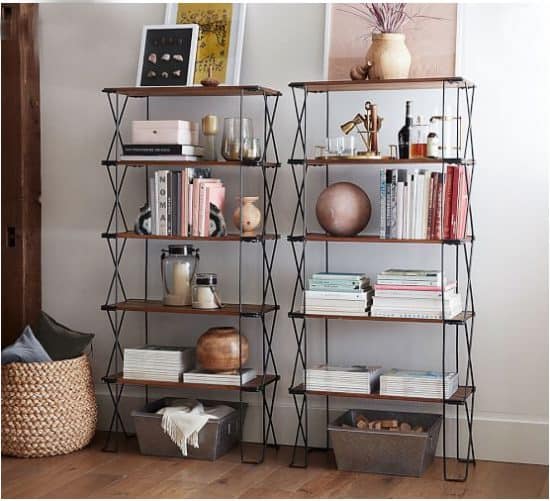 Wasabi tape comes in so many colors and patterns these days, you can use them to hang photos, pictures from a book or anything that isn't heavy. This would work great for a dorm room.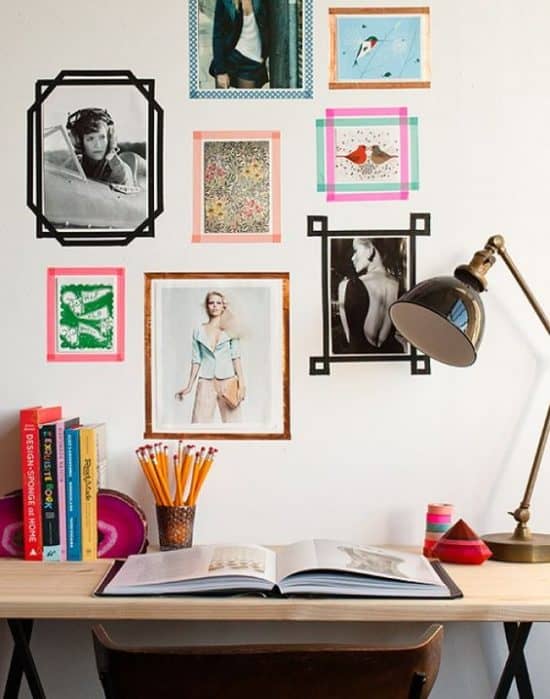 Image Via: Design Sponge
I stumbled upon this idea online of art hanging from a grid. If you can't find a grid, this garden trellis would have the same effect.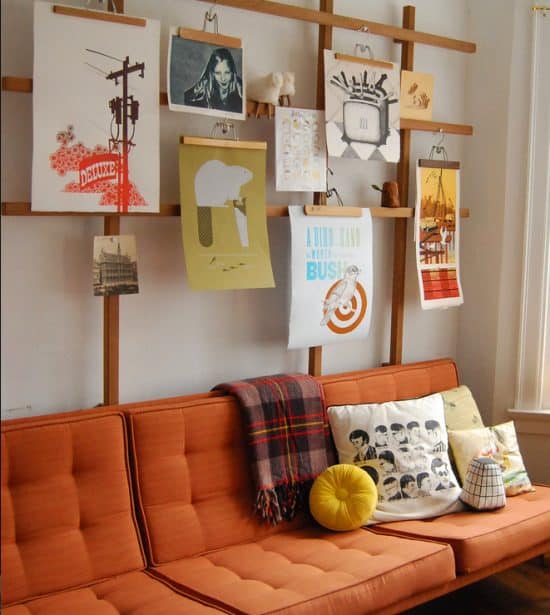 Image Via: Flickr
Do you have any other suggestions not mentioned here that would work for hanging pictures without nails? I'd love to hear about it in the comments!
*This post may contain affiliate links, read my full disclosure here.