8 Ideas for Decorating With Christmas Lights
Hi there! I hope everyone had a great weekend. I am in a Christmas frenzy trying to get it all done. One of the best things about Christmas is decorating with Christmas lights. I love the cozy glow it gives to my home.
This year I have lights inside everywhere, on the mantel, around a frame, in a bowl of ornaments, around my sliding doors. I'll share pictures of that all soon. In the meantime here are some great ideas for decorating indoors with Christmas lights.
Lights + branches = win win. Find similar branch lights here.
Pier 1I love these rustic snowflakes from Restoration Hardware. Sadly, they are no longer available, but I found a similar one here.
I wanted to do lights in a lantern on my mantel this year but I couldn't find the right size lantern. I love these glimmer strings that are popular this year. You can find similar here.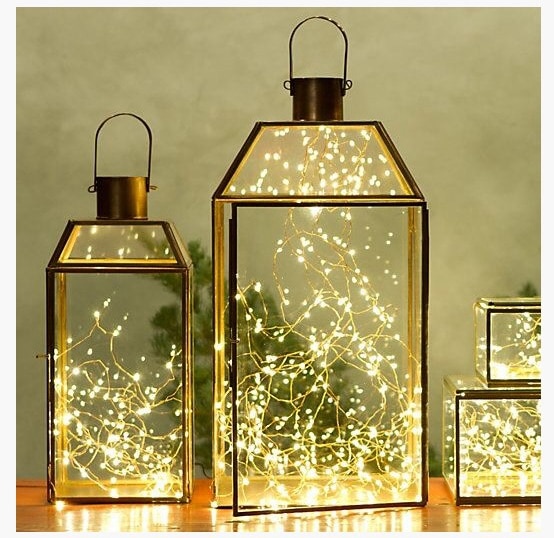 Pre-lit branches placed pretty much anywhere will look good. We love how they looked tucked into this pretty container.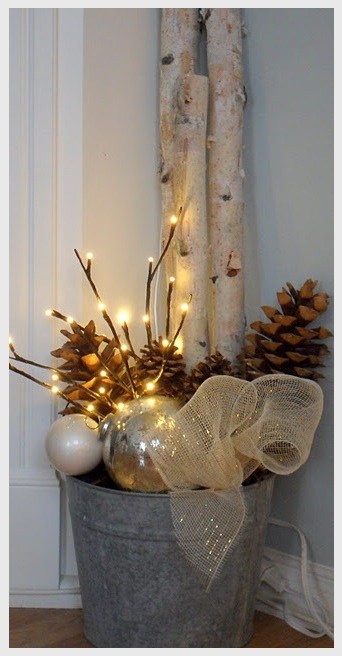 Via Pinterest
A curtain of lights is so festive. You can find similar lights here.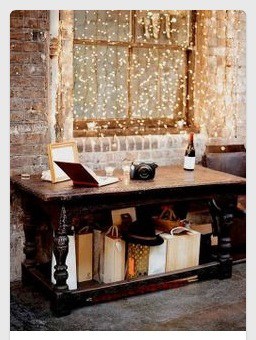 via The Berry
Wrap grapevine balls with short strings of lights, or wrap several with a longer string or buy them pre-lit.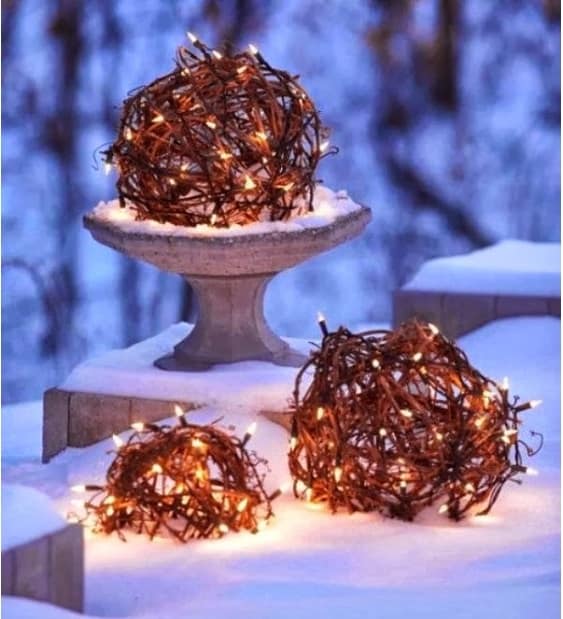 These branches were spray painted white before adding the lights. But you can find large white branches here if you want to skip the spray paint.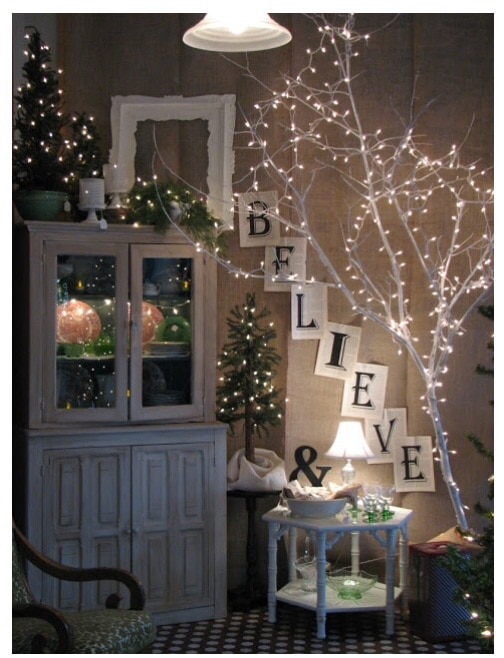 How beautiful is this? If you have a faux fireplace, or if you don't use yours,  this is such a great idea. Fill assorted cloche's with glimmer string lights.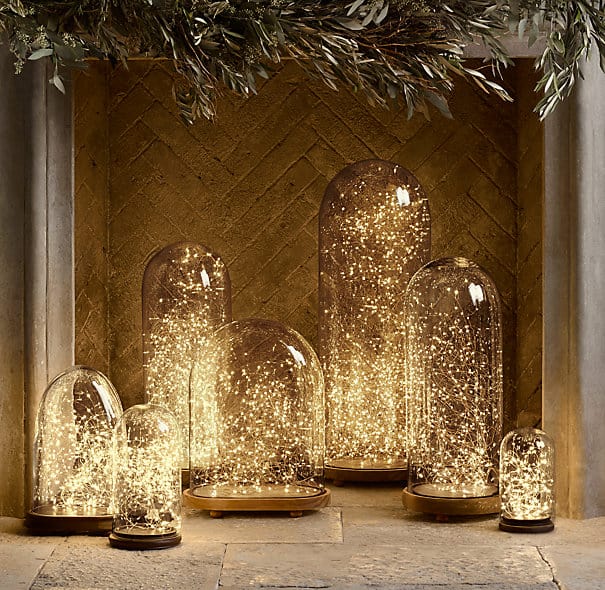 Want tons more Christmas decorating ideas? Check out our Simply Christmas magazine, it's free! You can also follow me on Instagram and Facebook for more decorating ideas.
What's your favorite way to use lights?
This post contains affiliate links, you can read my full disclosure for more information.