13 Spring and Summer Throw Blankets
Switching out your accessories for the seasons is a great way to wake up your space. A new toss pillow or throw blanket can give a new feel to the whole room. Add a few fresh-cut flowers or some greenery and you'll be amazed at the difference. I've rounded up some great Spring and Summer throw blankets to help you get started doing just that. I have picked throws in every style and price range so there should be something for everyone.
Does anything say summer like stripes? This throw from Crate and Barrel is on clearance for under $20 so grab it quick! It also comes in red stripe or yellow stripe.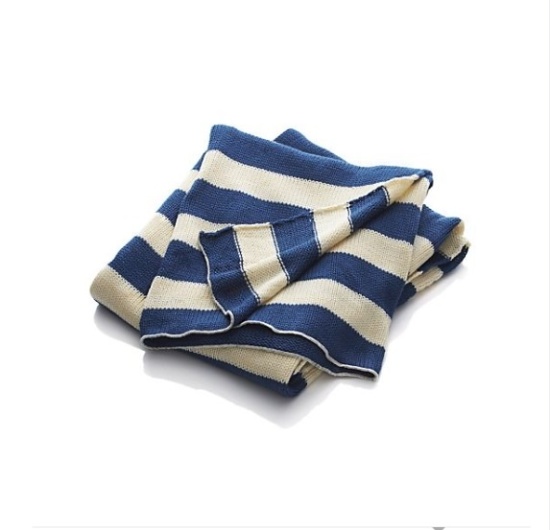 I love the grain sack striping on this next throw from Wayfair.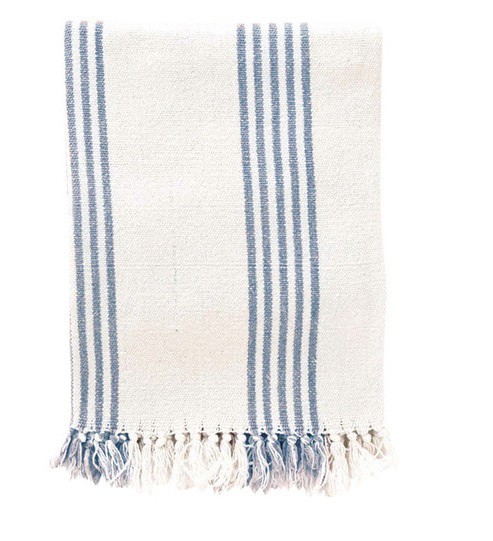 Whatever summer shade you like, Pottery Barn has you covered with these options, with 9 colors to choose from.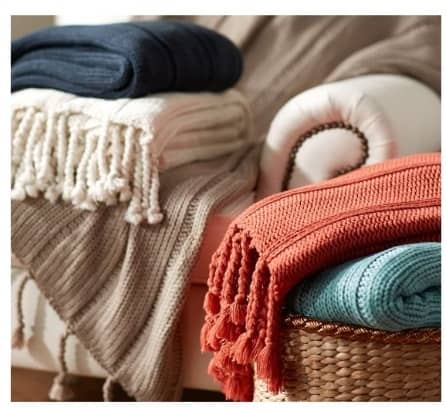 If you're feeling like you want some tribal inspired decor, check out this very cool throw from Urban Outfitters.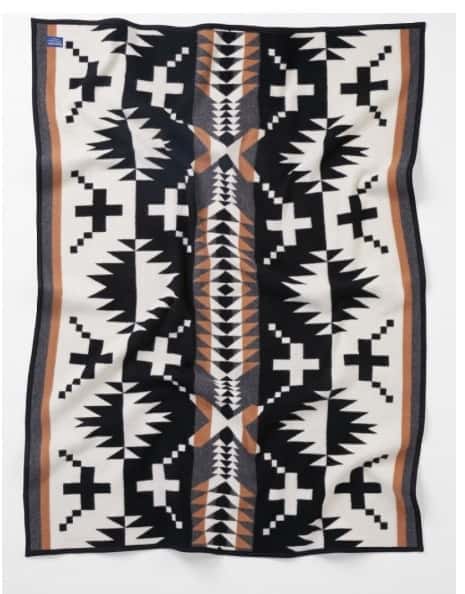 Or this one from Dot and Bo.
Tribal with a dose of color from Domino.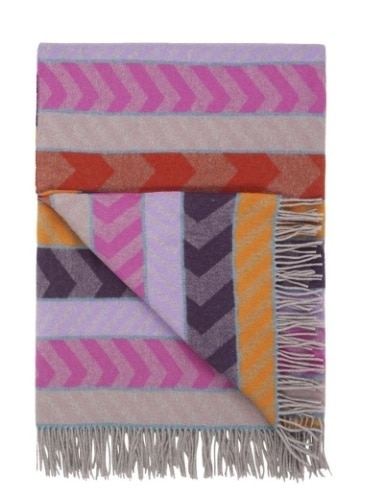 How beautiful is this plum hand-knit throw from Arhaus?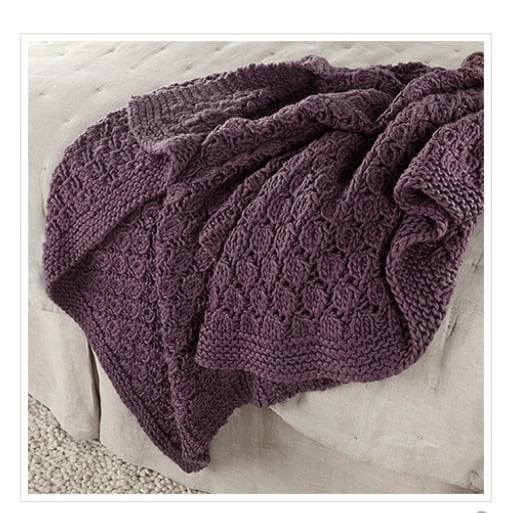 Texture is good whatever the season. Find these Irish Tweed throw blankets via Remodelista.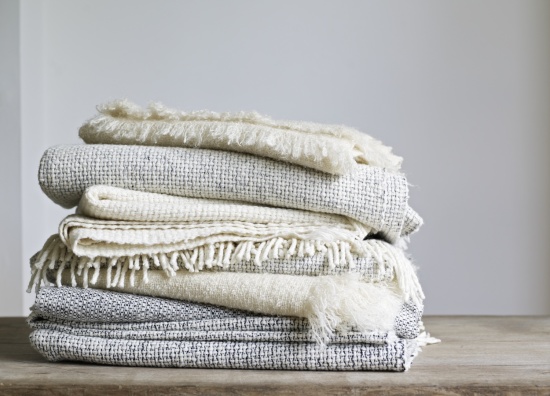 This linen blanket is very Restoration Hardware-ish,  but the price is fantastic! After searching high and low for a linen blanket for my daughter's room, I gave up because they were so pricey. Apparently, I forgot to check Etsy!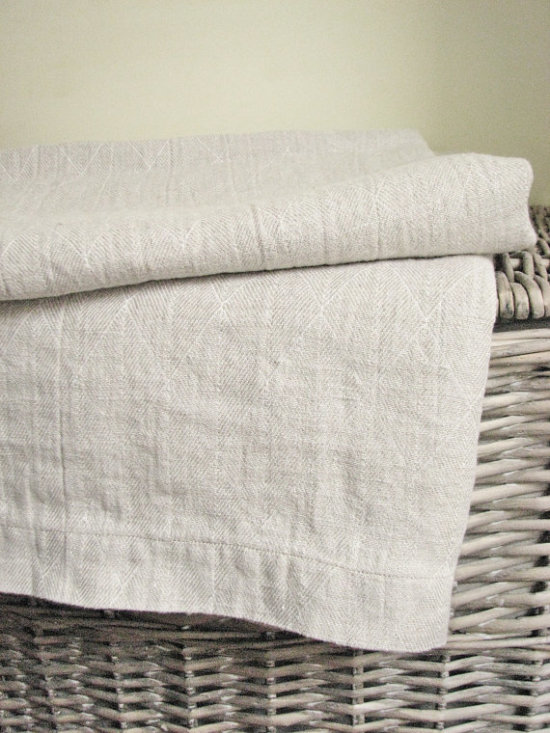 This minty blue-green ruffled throw, also from Etsy, reminds me of the Caribbean.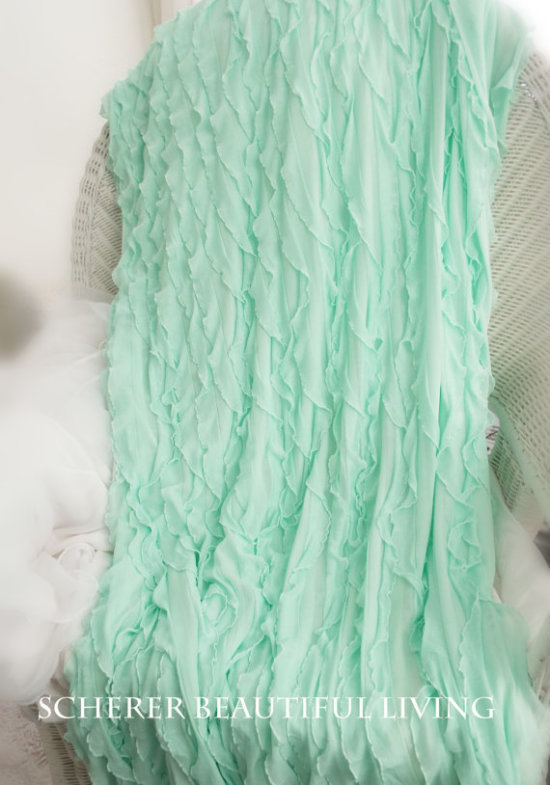 The texture and detail on this red and white blanket from Serena and Lily is amazing. Add a navy pillow for the Fourth of July. It also comes with yellow or blue stripes.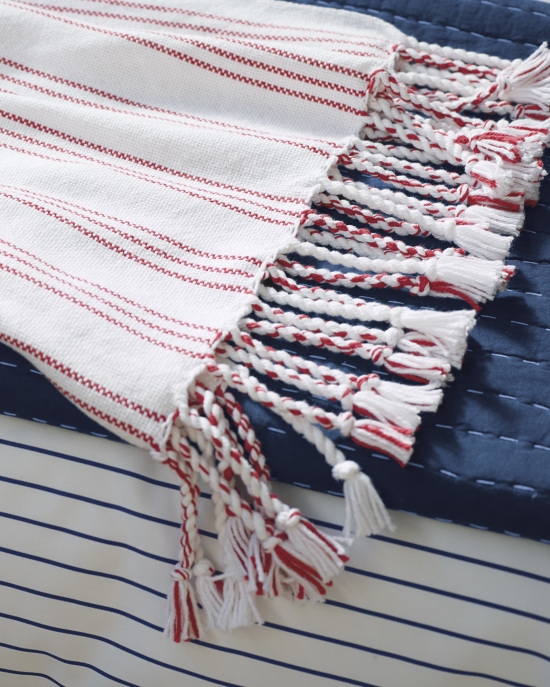 This Indigo patterned throw from Pine Cone Hill looks perfect for a summer picnic.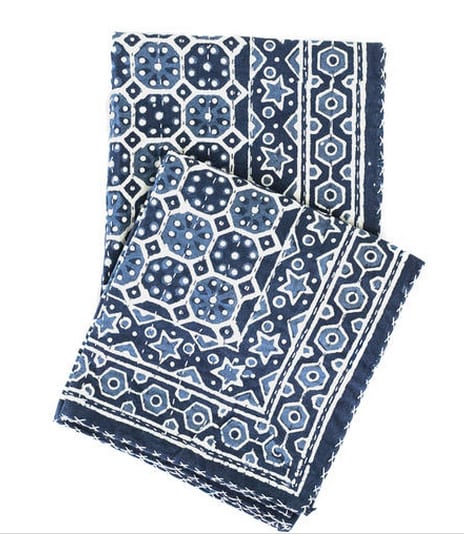 The Celia  Cotton throw from Birch Lane is beautiful. It comes in 5 shades, but the denim is my favorite.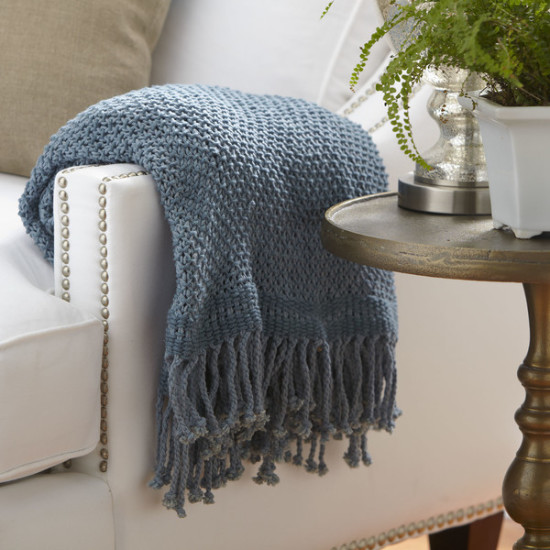 Which is your favorite? Do you switch out your accessories for the seasons?