11 Affordable Ways to Add Character to Your Home
The thing that bothers me most about my house is its cookie cutter design. Every home in my development is almost identical, except for a few small details. And there aren't any outstanding features. No vaulted ceiling or transoms over the doors, no original fireplaces or large windows, just boxy rooms with no character. Which is, in part,  what sparked my interest in interior design. I am fortunate enough to have a house, and I'm determined to transform it from boring cookie cutter to something special. And have fun while doing so!
That being said, there are so may affordable ways to add character to your home. Today I've rounded up some (mostly) easy and budget friendly ways to do just that!
Add a faux brick wall. They sell brick paneling at Home Depot, or you can get the look with wallpaper.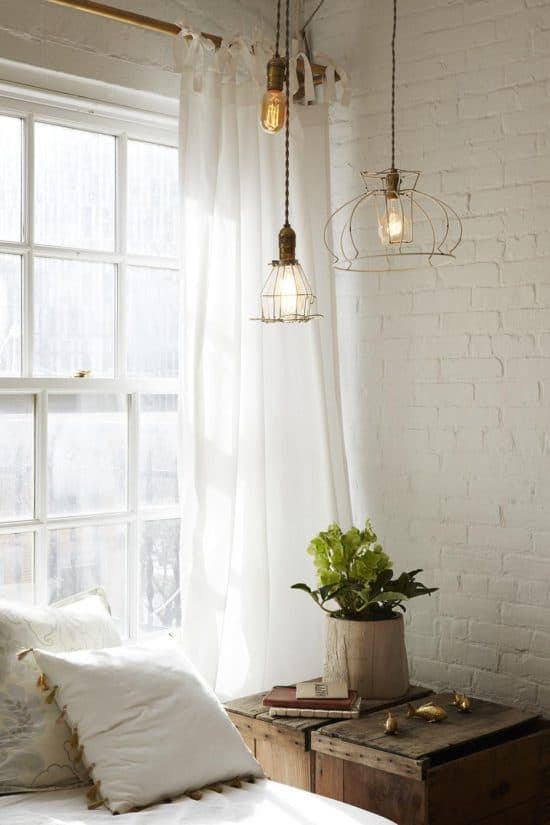 Add picture frame molding the easy way via  Sand and Sisal.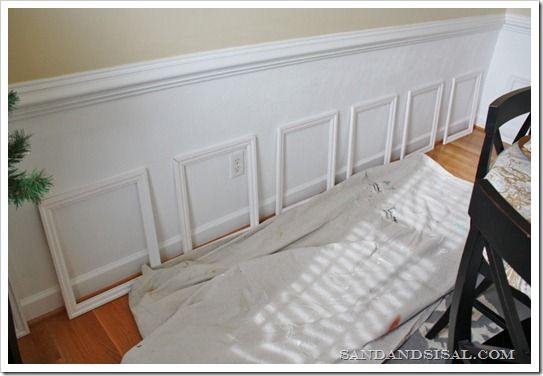 Add  cabinet feet to the bottom of your cabinets. This is still on my to-do list from my kitchen makeover earlier this year.
Simply adding  corbels to kitchen cabinets is an easy way to add some character quickly.
Try faux wood beams, which are much easier and more affordable than trying to find the real thing and just as impressive.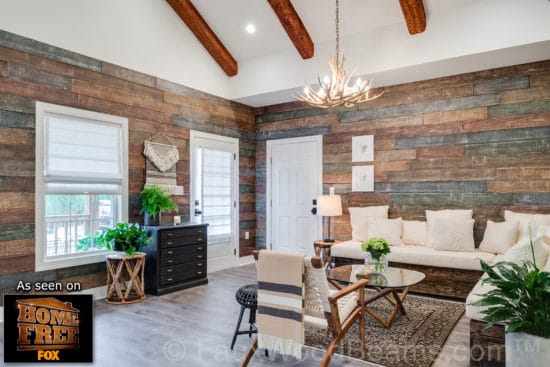 One day I will add this type of  amazing wall molding to a room somewhere.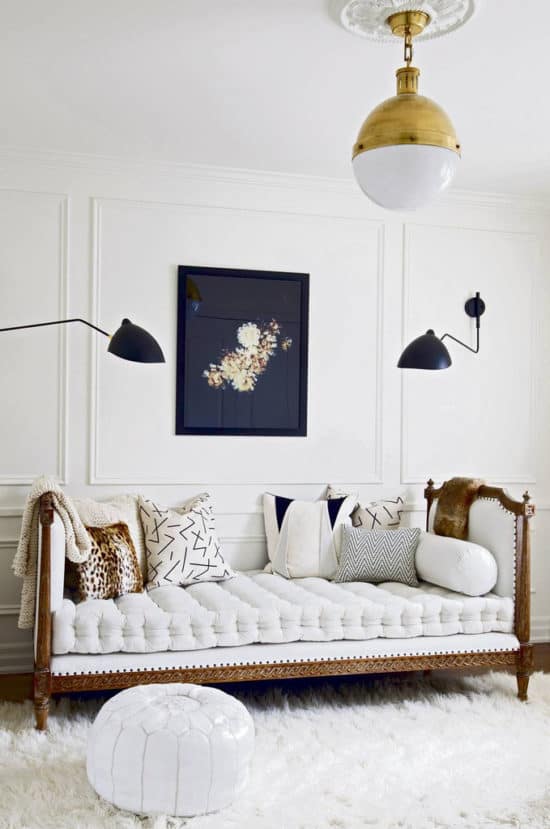 You probably know by now, I'm a fan of  reclaimed wood, and I love how it was implemented onto this wall. Beautiful space!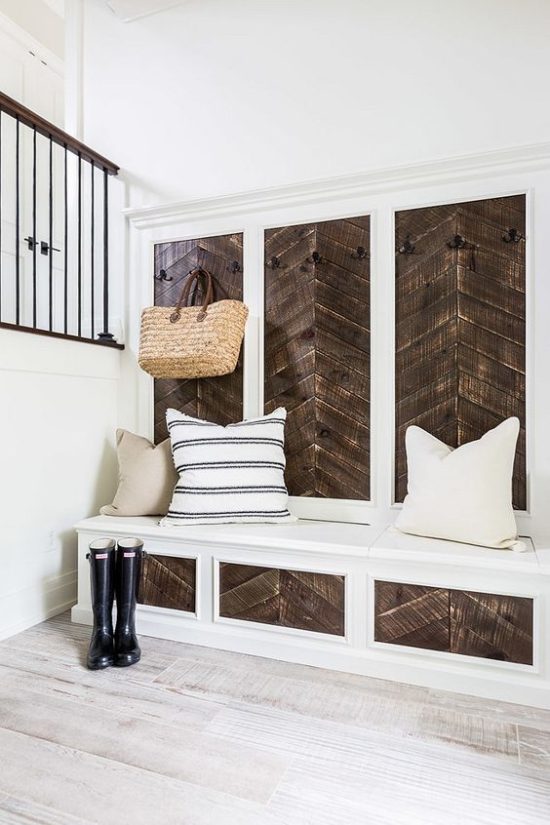 Sometimes the littlest things can have the biggest impact, trying using  vintage door knobs in place of your every day knobs.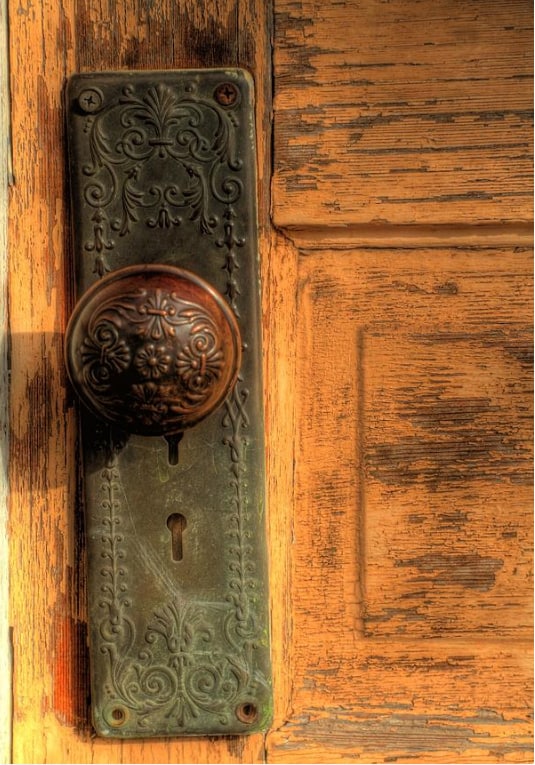 Switch out existing doors for an  antique door for instant character.
Add  rustic shutters, or other weathered items to your wall.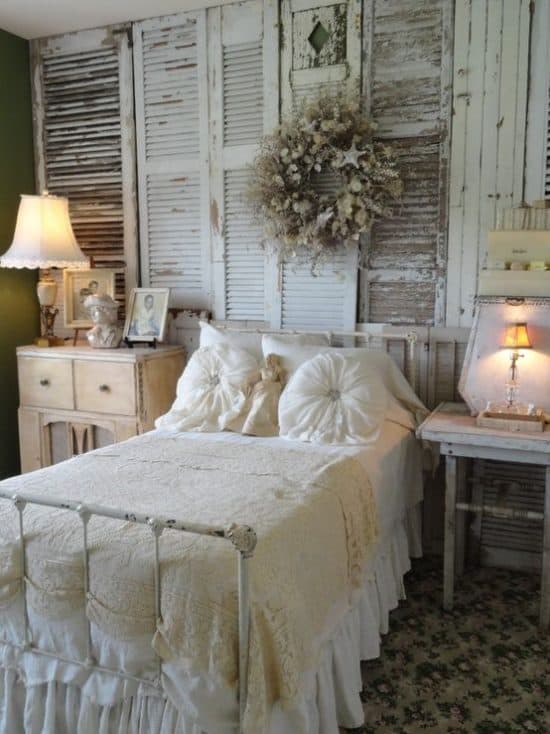 Adding a piece or two of  antique furniture is a really easy and effective way to add some instant character to your home. Just don't go crazy with a room full of antiques, that just looks creepy.
I think the majority of people have homes without much character or stand-out features so I'm sure many of you can relate. These are just a few suggestions on how to add character to your home, but you are only limited by your imagination and desire to do so!