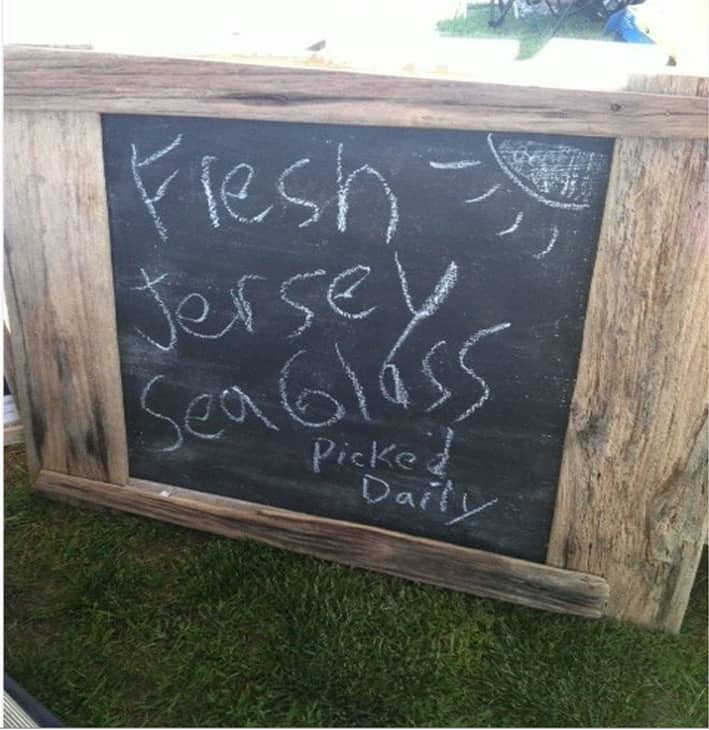 This weekend we went to the Ocean Grove giant spring flea market that they have every year here in NJ. I look forward to it all year long. They sell a variety of things, I mostly go for the antiques. Vendors come from all over NJ and some from PA. Ocean Grove is a quaint, quiet little Jersey Shore beach town. They have a wide open area of about 2 blocks directly across from the beachfront where they host this event. Many of the locals also set up yard sales on this day, so its a combination town wide yard sale and flea market.
This year was the most crowded I've seen it yet. I've been going for about 3 or 4 years now.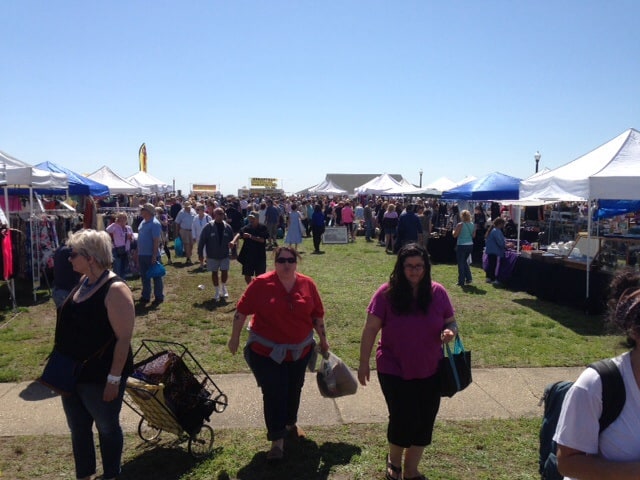 I was looking for a 3-drawer chest for my daughter's room and came across this, which I loved, but it was sold already. This was refurbished with some unique drawer pulls. They used garden hose knobs and garage door hardware, so creative.
There was one stand that was filled with beautifully colored sea glass (the pictures don't do it justice) and chalkboards with frames made of driftwood.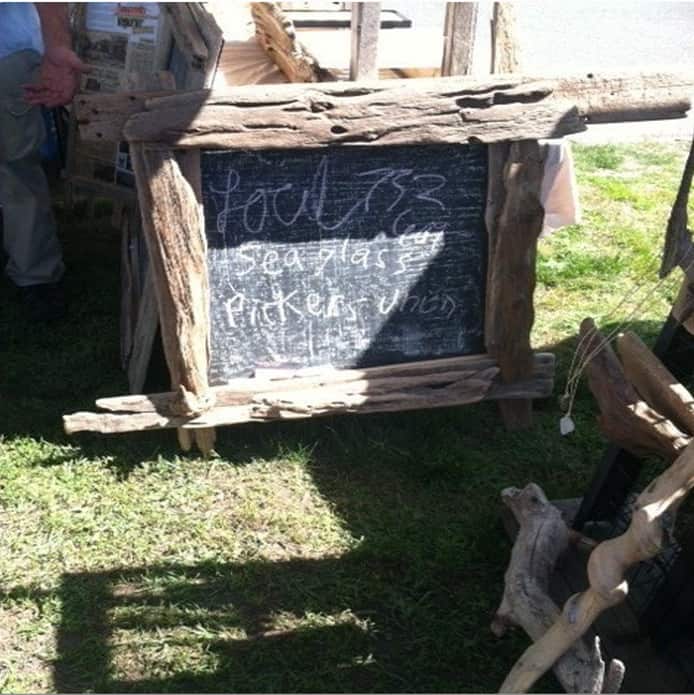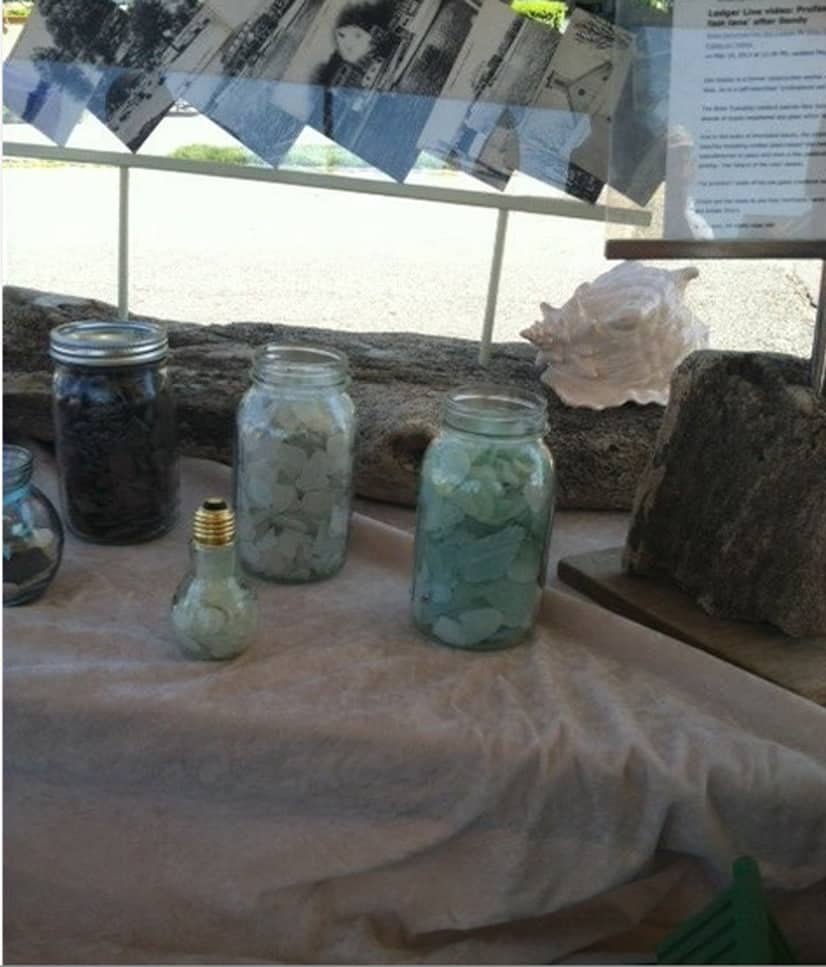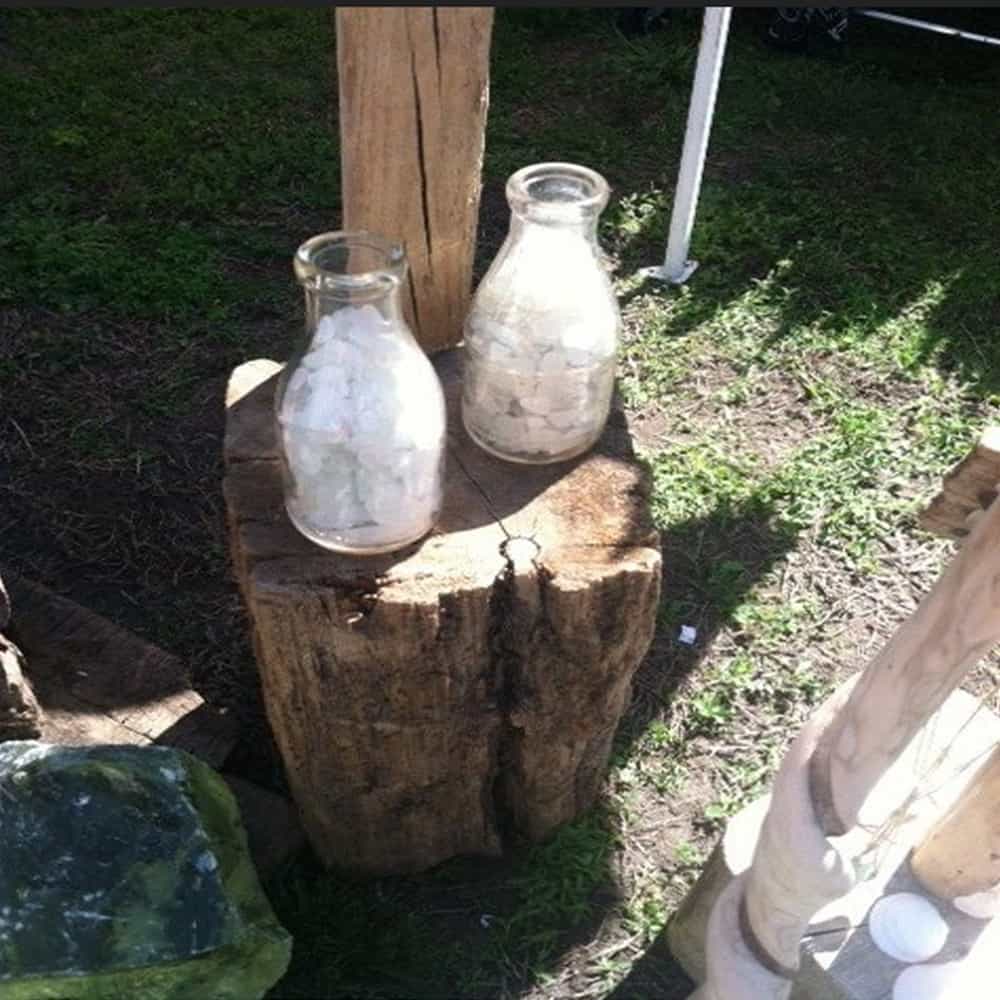 I also thought these wheels from boardwalk games (is there a name for these?) were cool, I picture these in a boy's room decorated with red, white and blue.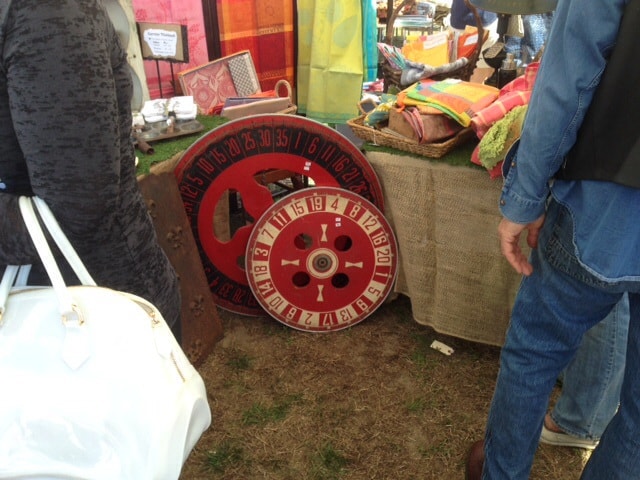 One stand was selling these metal wine bottle holders, in a variety of forms from cats to clowns. Again, the picture doesn't do it justice. These are all cell phone pics. New blogger, not used to bringing a camera everywhere yet.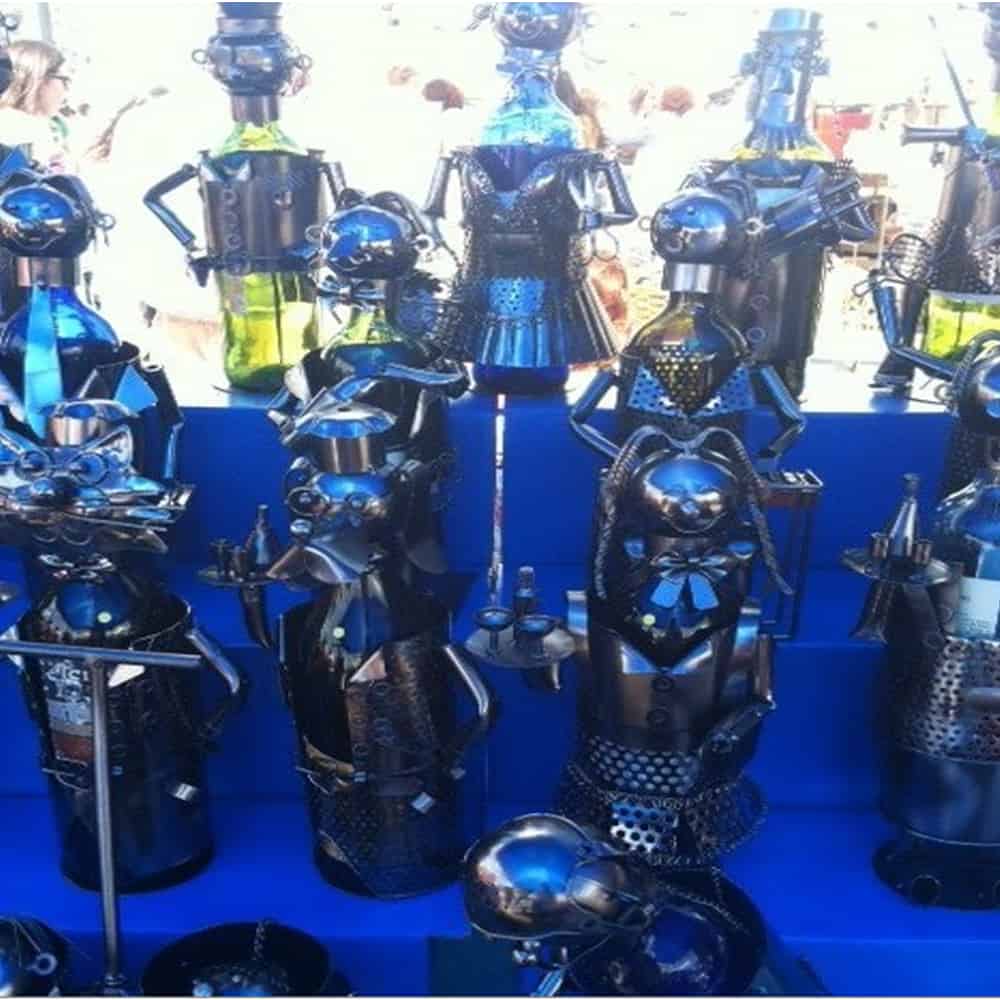 Another stand had a variety of real animal hides (not a fan, I prefer the faux). And this headdress on a creepy mannequin head.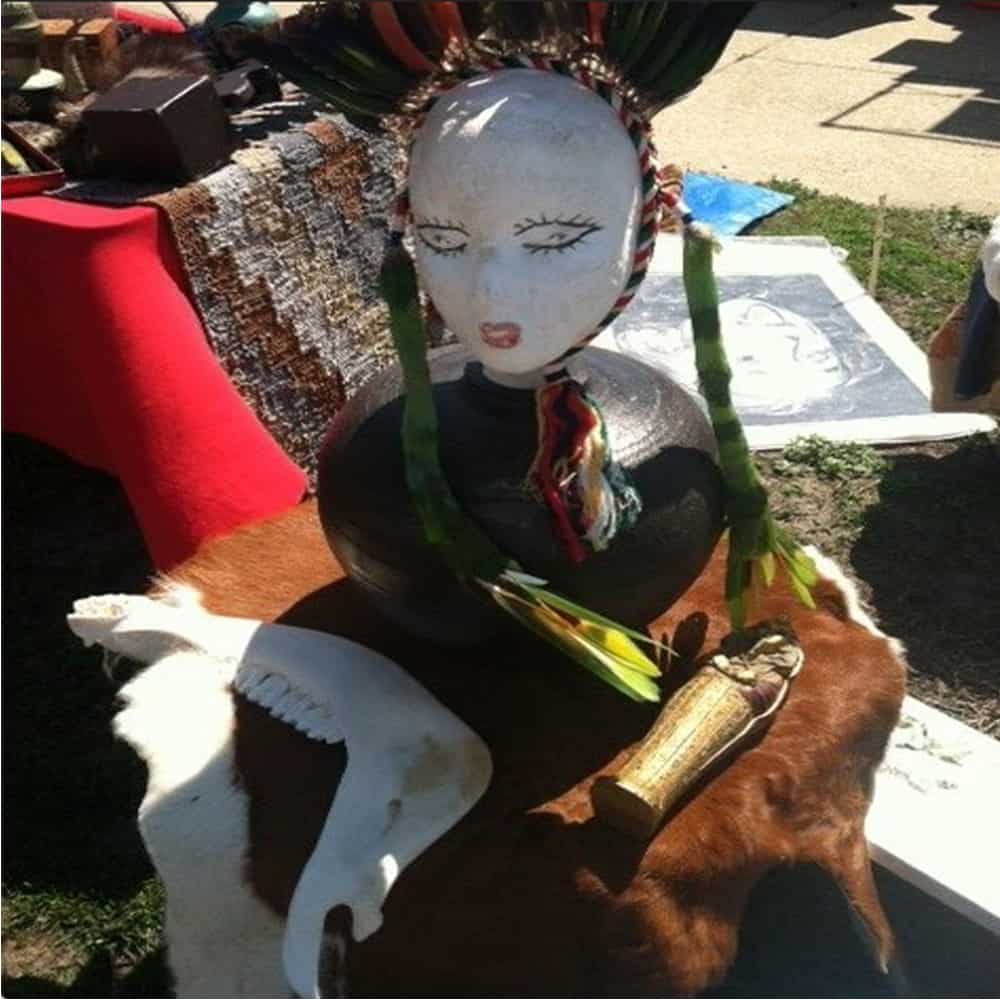 Here are some pictures of the beautiful homes surrounding the flea market area. It's really such a charming town.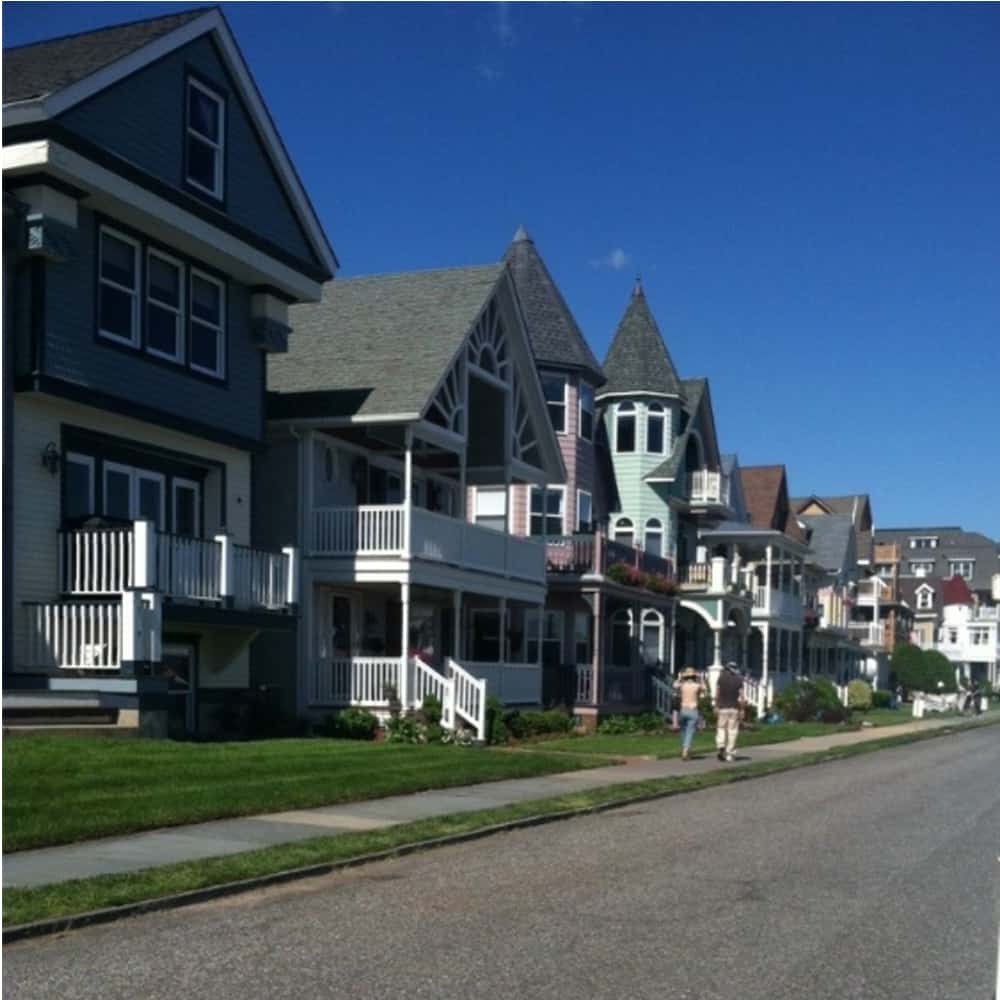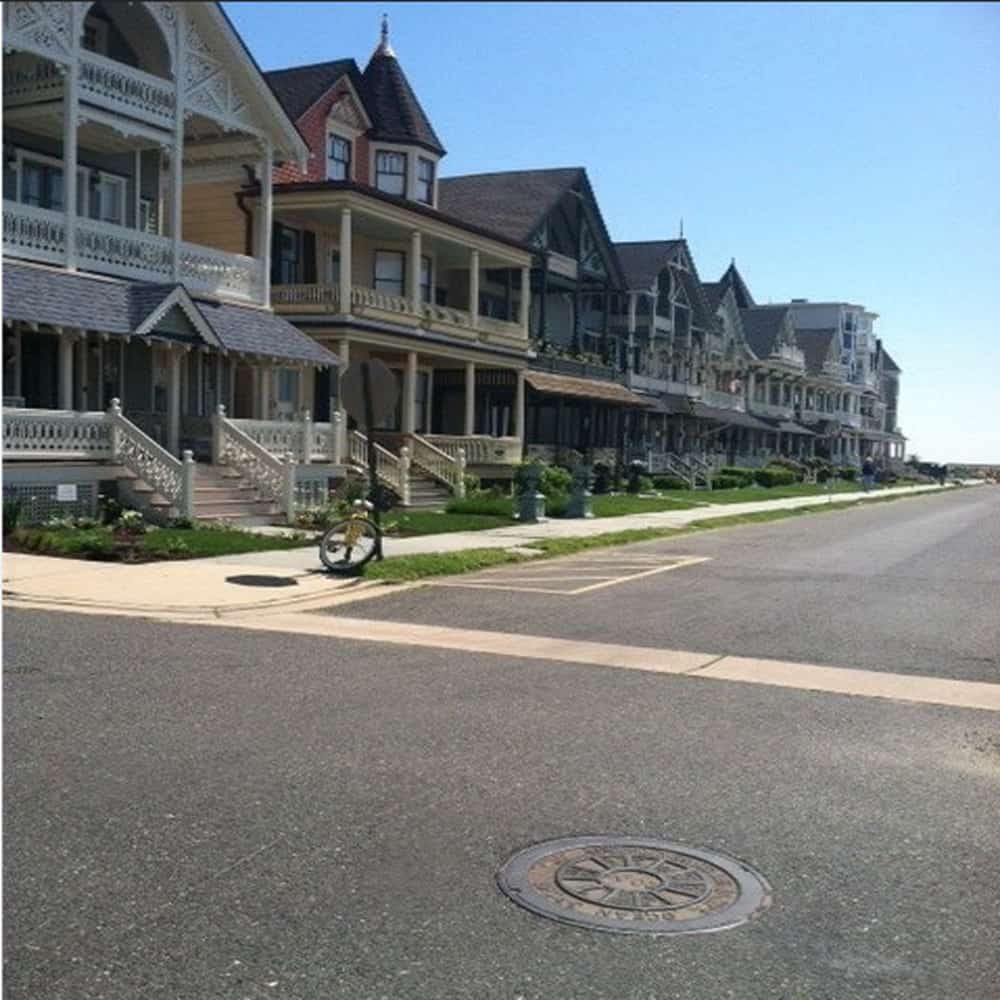 After a few hours of shopping, we walked the boardwalk and checked out the beach. It was our first time to the shore this year.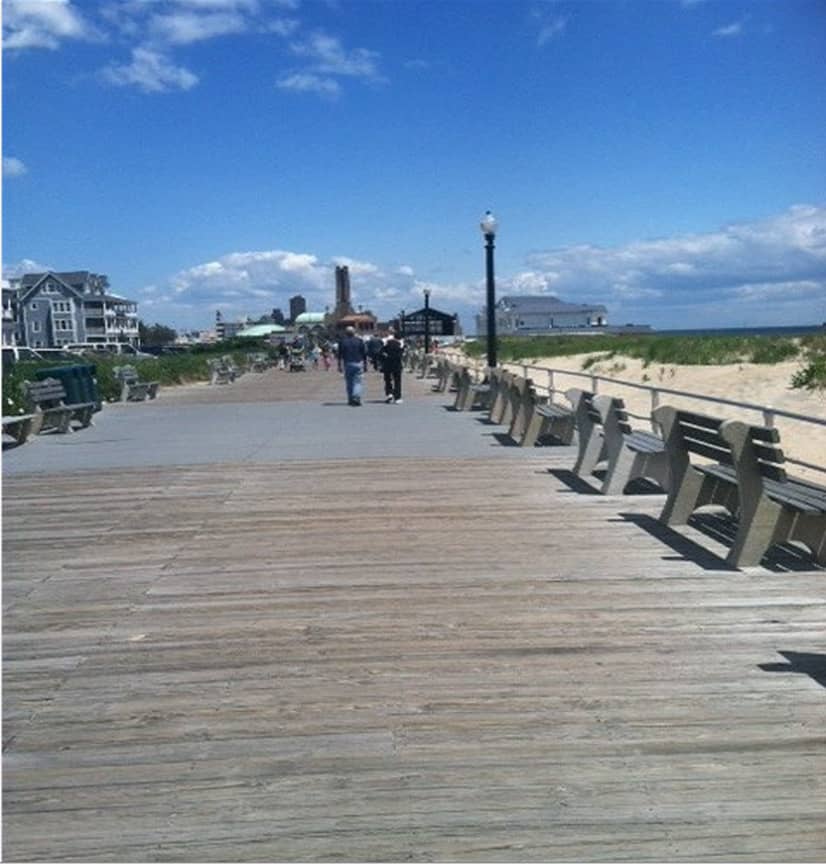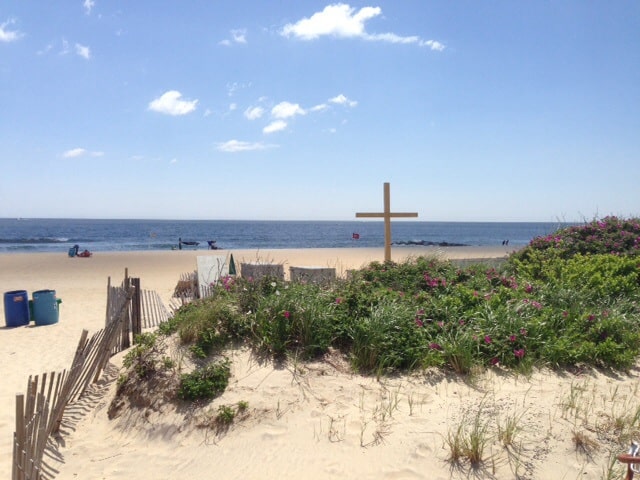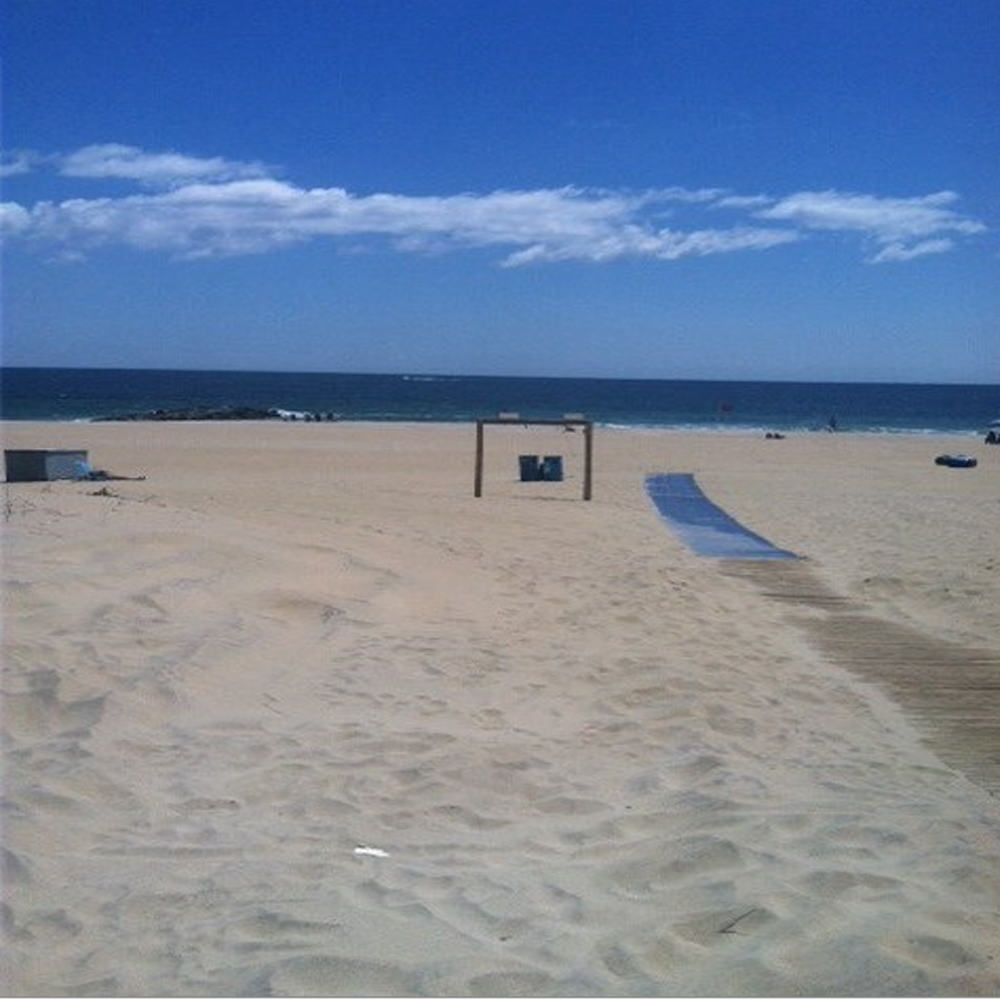 Then we sat for a while to breathe in the salt air. The first picture of my husband John is before lunch and the second is after. Whoever said a way to mans heart is through his stomach must have known John. 😉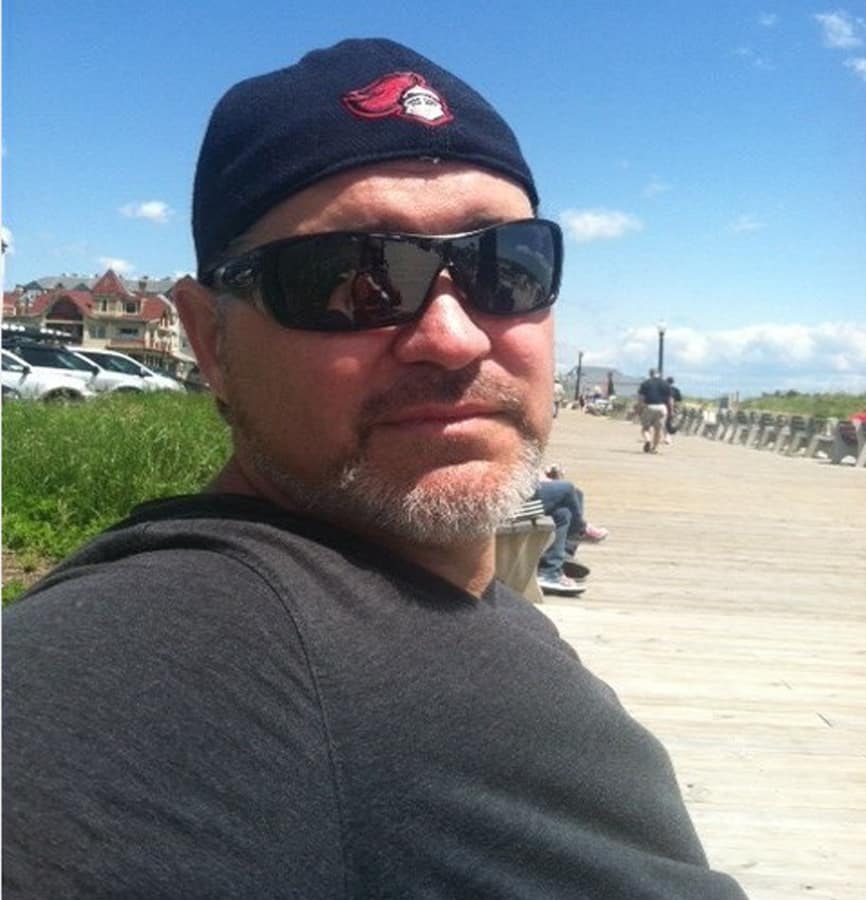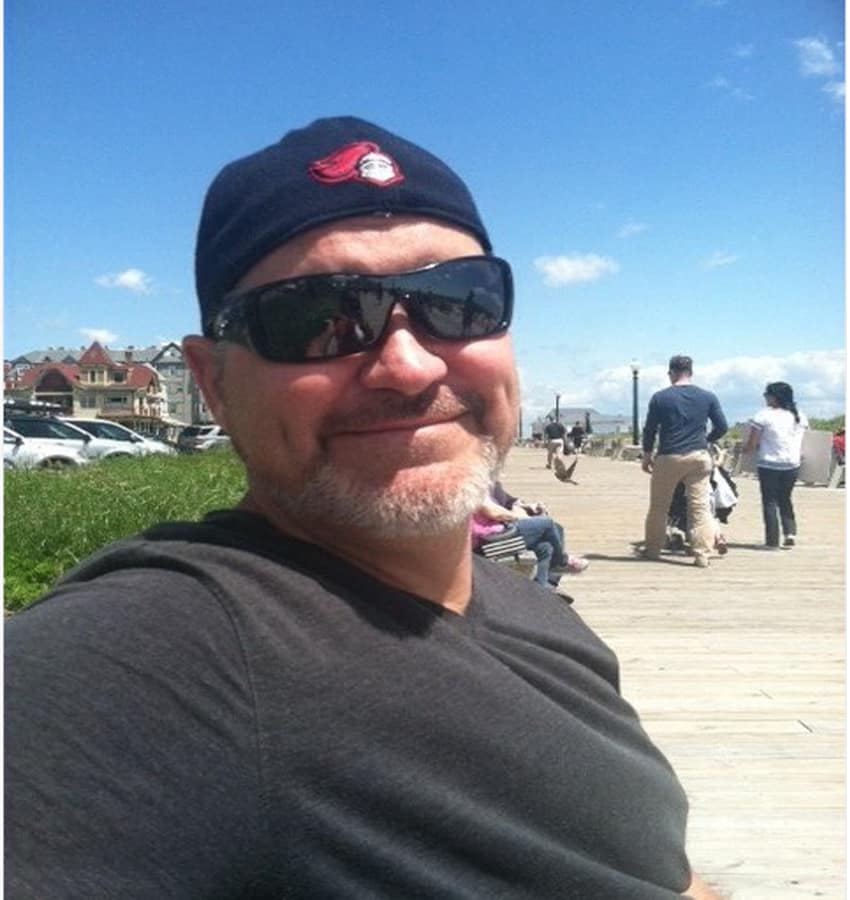 I didn't buy anything this year. Everything I wanted was either over priced or already sold. But here are a few treasures from years past. I love the garden obelisk I found the first year I went. I carried that thing about 12 blocks to my car. I have blueberries planted in the pot, in case you're wondering.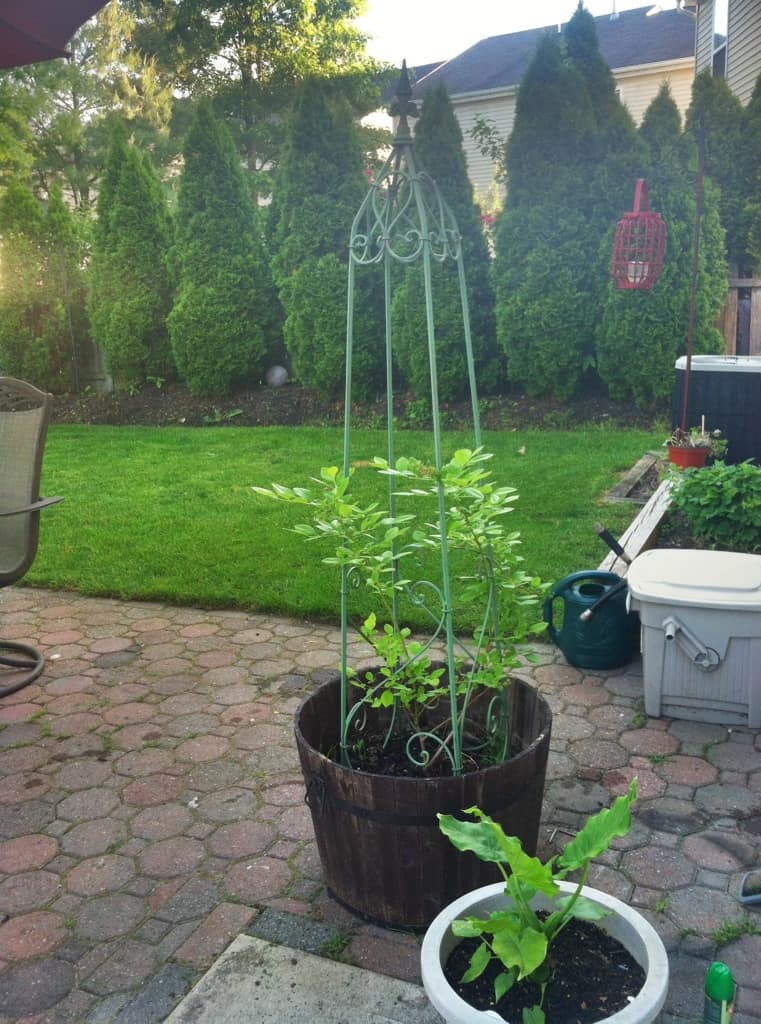 And last year I picked up a burlap sack and framed it.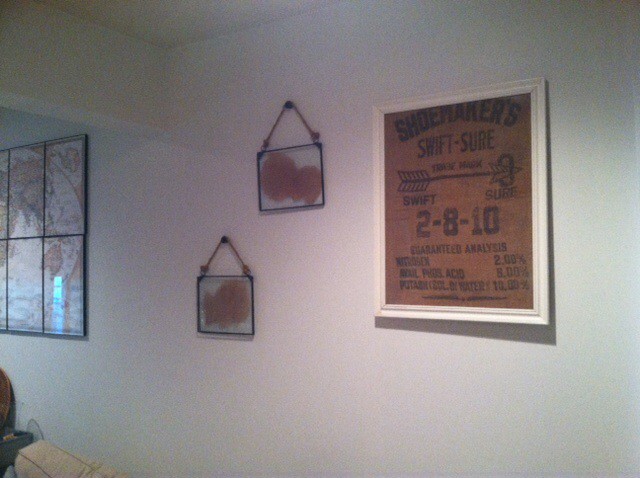 All in all we had a nice family day out (our girls went too) and beautiful weather all weekend.
What is your favorite, can't-miss flea market?