Ruffled Burlap Ornaments – Home For Christmas
I plan to add a little natural or rustic element to my tree this year, so I decided that  ruffled burlap ornaments would be perfect to accomplish this. I've been thinking along these lines since seeing this tree from Country Living a year or two ago.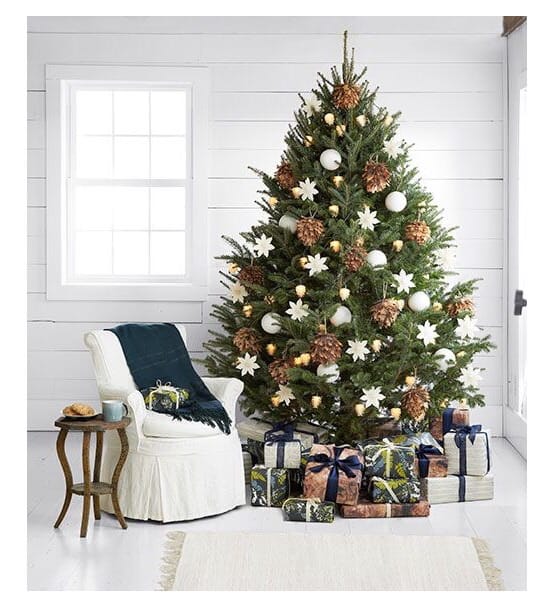 It's just perfection to me! The natural elements on the tree above are ornaments made of feathers,  but I thought burlap would have the same overall effect. While I was shopping in Hobby Lobby  a few weeks ago I came across some ruffled burlap ribbon which gave me the idea for ornaments. This ended up working out perfectly for me to participate along with many other bloggers in Hometalk's Home for Christmas event.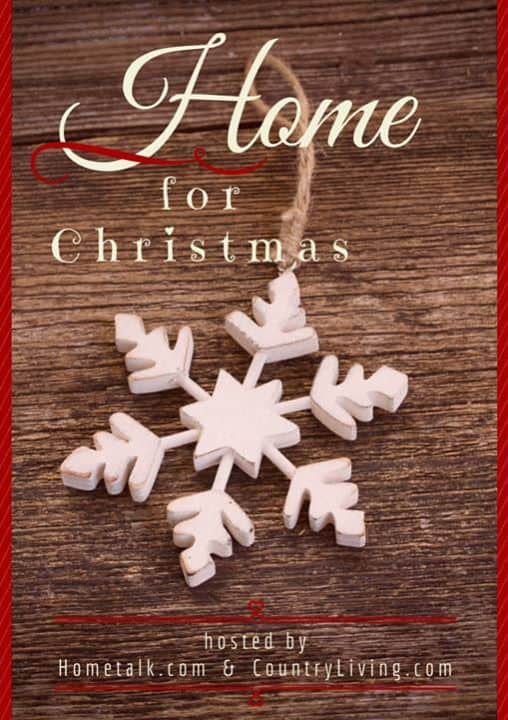 Because this event is hosted by Hometalk.com and CountryLiving.com, how appropriate that my inspiration originally came from Country Living?
If you want to make these yourself, let me just say this project is so easy it's ridiculous. The burlap ribbon comes already wound up in a ball, and you could probably hang it on the tree just as is. I unrolled mine, and re-rolled it loosely, cutting some of it off. Because it comes wound up very tightly, I wanted a looser look to highlight the ruffles.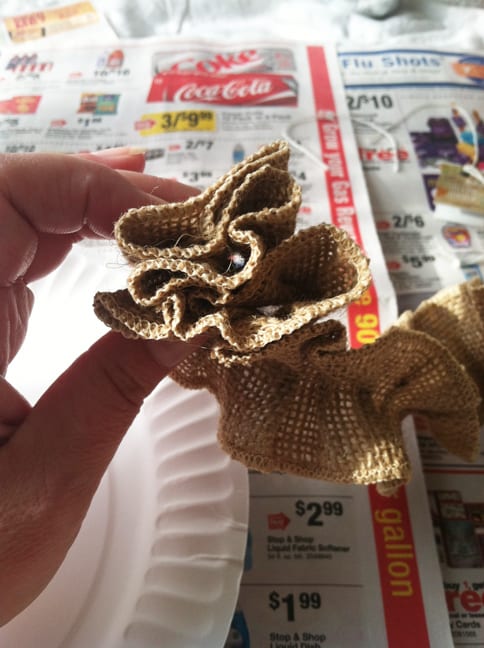 Once I had it wound up how I wanted it, I tied a thin piece of string around it for the hanger.

I don't have my Christmas tree yet, because we always get a real one. I do have a mini tree that I put out on my porch every year, so I put the ornaments on that for now until I get my real tree.
By the way, how cute are my white fluffy ornaments*? I picked those up on sale at Pier 1.
If you're looking for an easy DIY project, it doesn't get any easier than this one! And if you're looking for more Christmas decorating inspiration, you are in the right place. Check out all the amazing projects from my friends below!!
*Affiliate link for your convenience, see my full disclosure policy here.