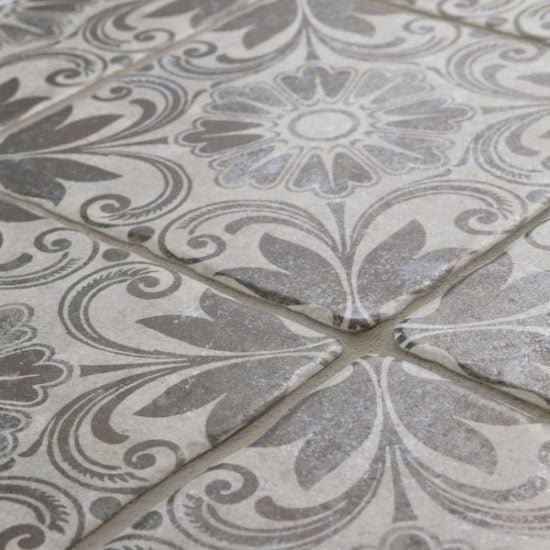 Home Depot*
Have you seen the latest patterned tile trend? I'm not a huge fan of lots of tile in the home, but this is a trend I'm really loving. According to this article from Bob Villa , they are also referred to as  encaustic tile,  and were popular back in the 1800s. Isn't funny how everything comes back around as far as styles and trends? My mother and I were just talking about this in an antique shop a few weeks ago. From clothes to cars to home decor, everything old really is new again!
Although I love all of the patterned tile trends, my favorites are the more monochromatic, muted patterns. I also love it when a few patterns are used for a varied look. This stunning bathroom would be amazing even without this amazing floor.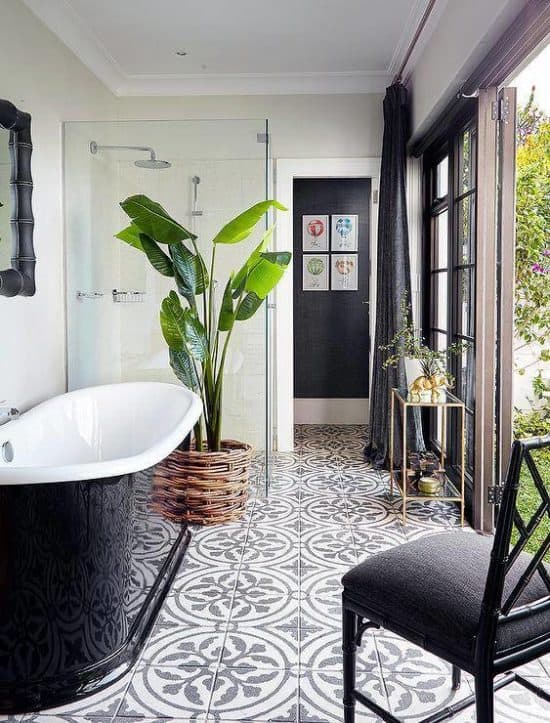 I love the light gray and white floor paired with the subway tile.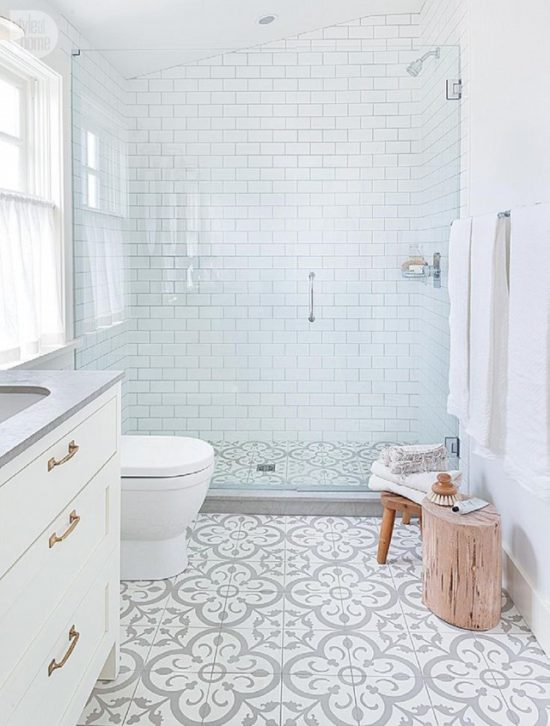 I do love the bolder graphite color in this kitchen floor also.
A few well-placed gray accents bring out the gray in this floor.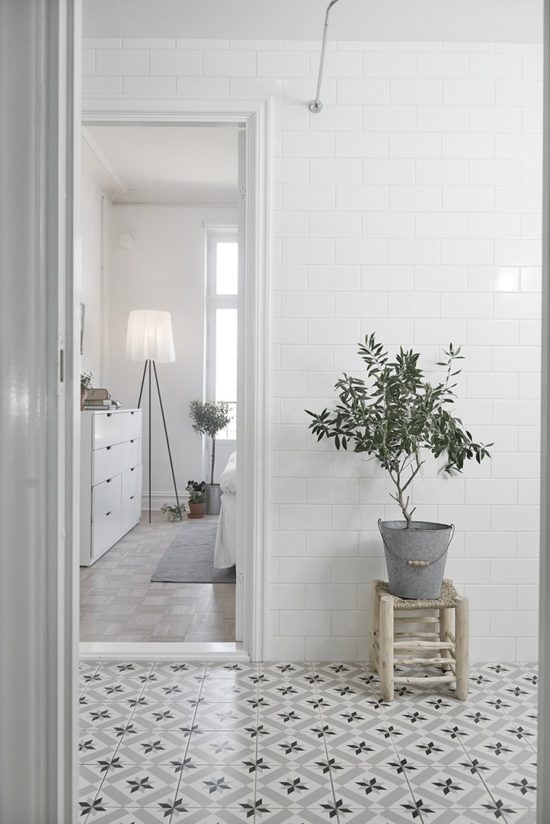 This next bathroom leaves me speechless, isn't it amazing?
This floor is my favorite. Muted, varied perfection.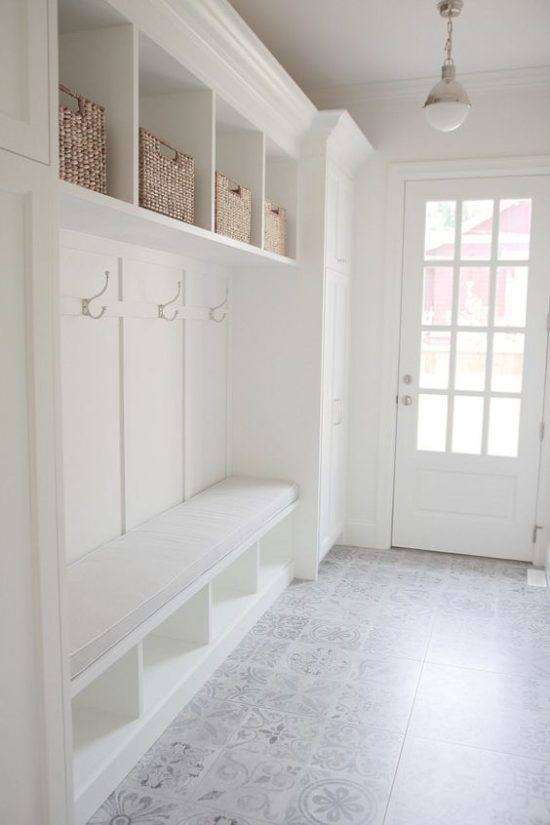 This tub, with the tile pairings and chandelier is stunning.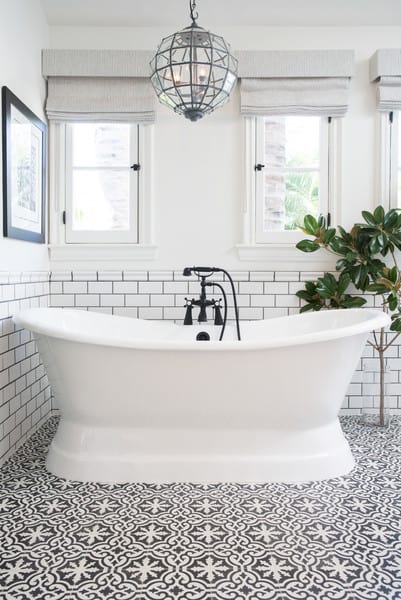 Patterned tile isn't just for floors. Look at it used as a wall treatment in this next bath.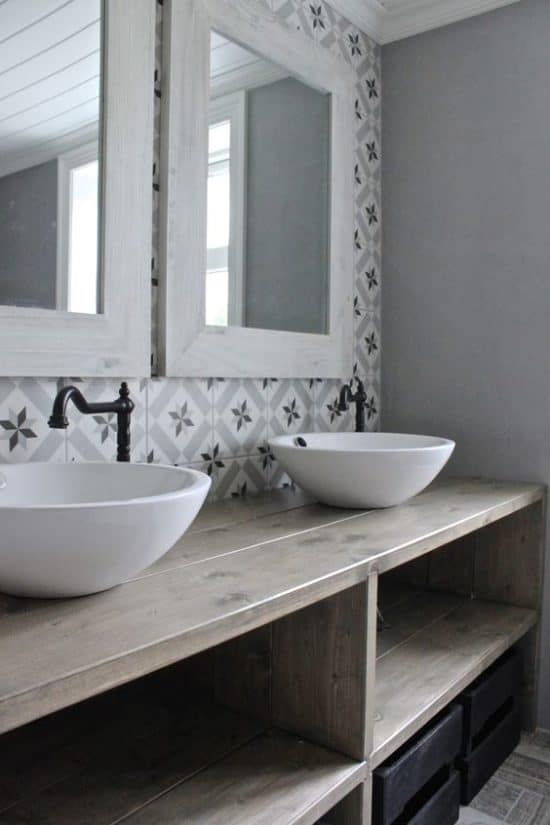 This is the only photo I could find that used blue and white tiles. Again, I love how some of the blues are more muted in this one.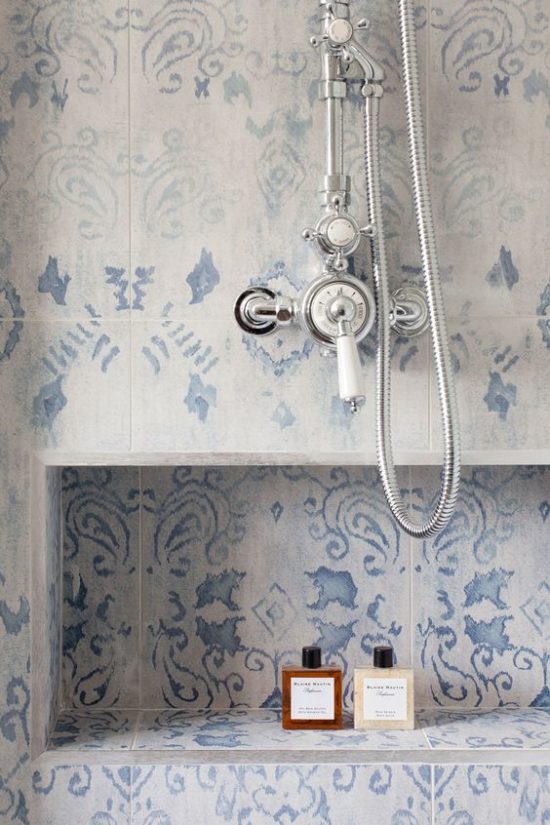 Or go really bold and use it on stair treads!
 Which is your favorite trend that has resurfaced? I just hope the 80's trends don't ever come back around. There are some styles that should stay forgotten!
Show clockwise below:  Merona Tile Home Depot/Palazzo/Black and White Merola Tile/Artea Tile Wayfair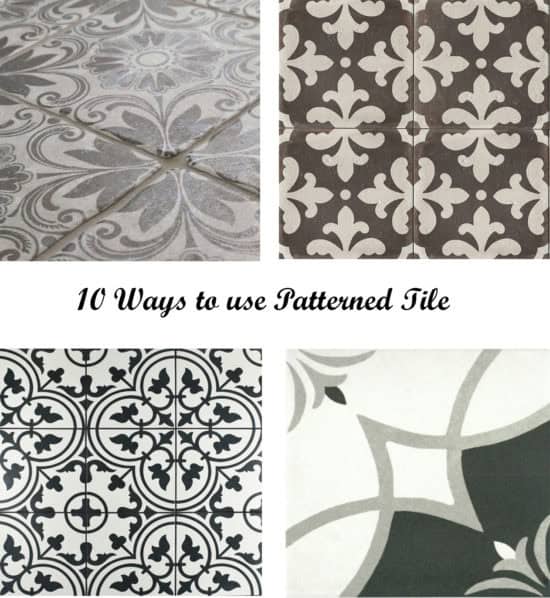 *This post may contain affiliate links, read my full disclosure here.