USING NATURAL SPRING DECOR IS A REFRESHING CHANGE FROM ALL THE STORE BOUGHT DECORATIONS YOU SEE EVERY YEAR, AND YOU WON'T NEED TO FIND STORAGE SPACE FOR ANY OF THIS!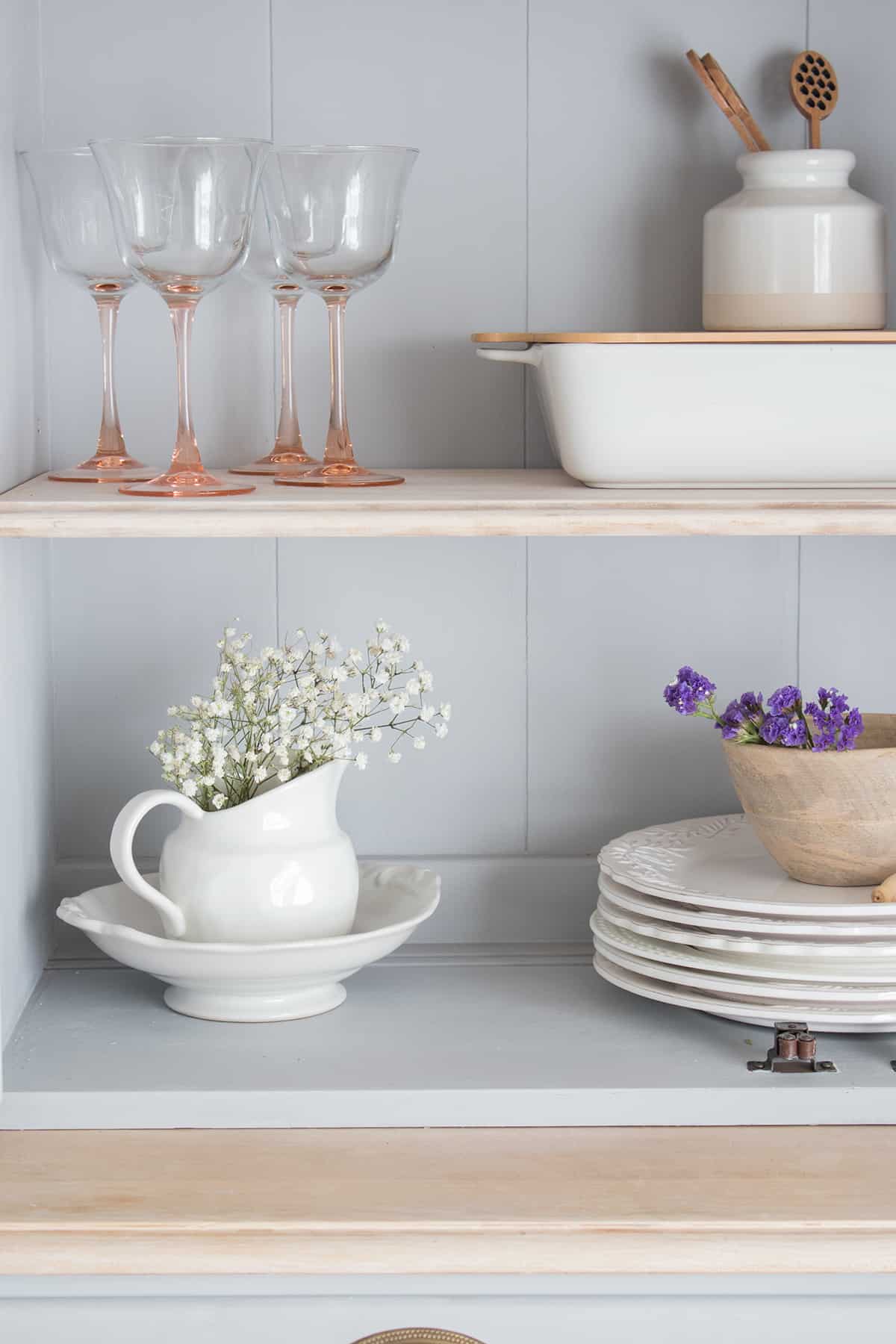 Only nine more days until Spring! Was this the longest winter ever or is that just me? I'm very much craving warmer days and gardening again.
I did some very light Spring decorating this year and I really like the minimalism of it. When the girls were little I'd go all out with the Spring and Easter decorating but this year I'm feeling natural spring decor. Simple can be very beautiful!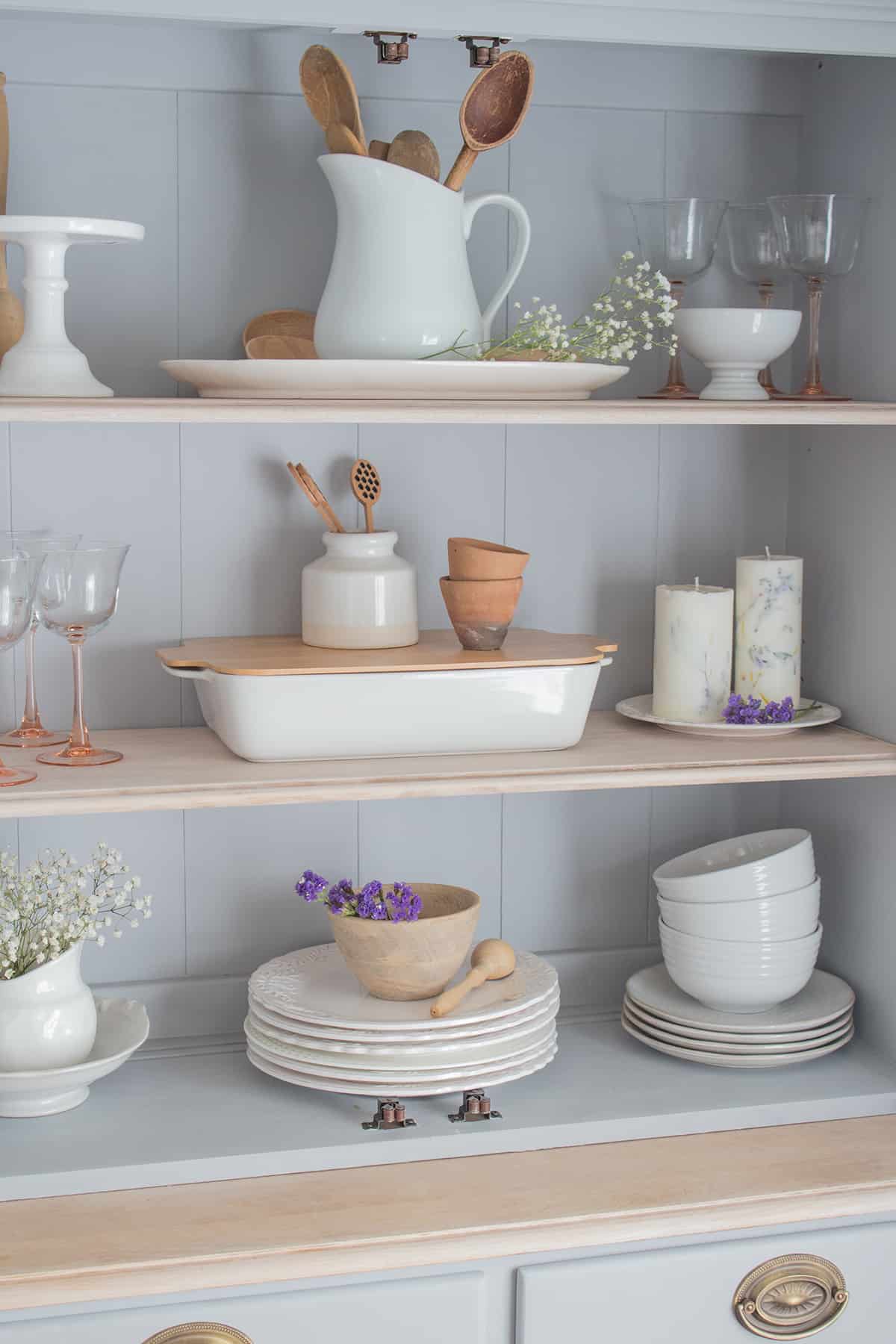 First I picked up a bunch of grocery store flowers that I used to make these Spring candles with flowers. I didn't need much of the bouquet to complete that project so I used the remnants in my hutch.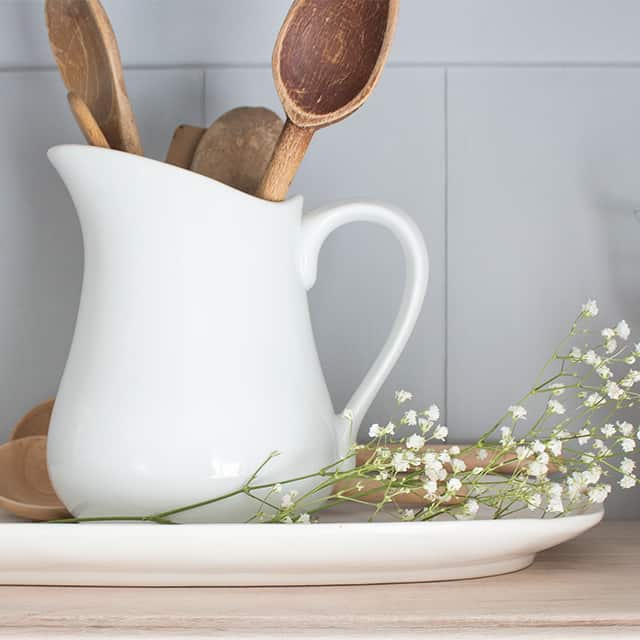 I found out (by pure neglect) that baby's breath flowers can survive a long time without water. Like weeks to months!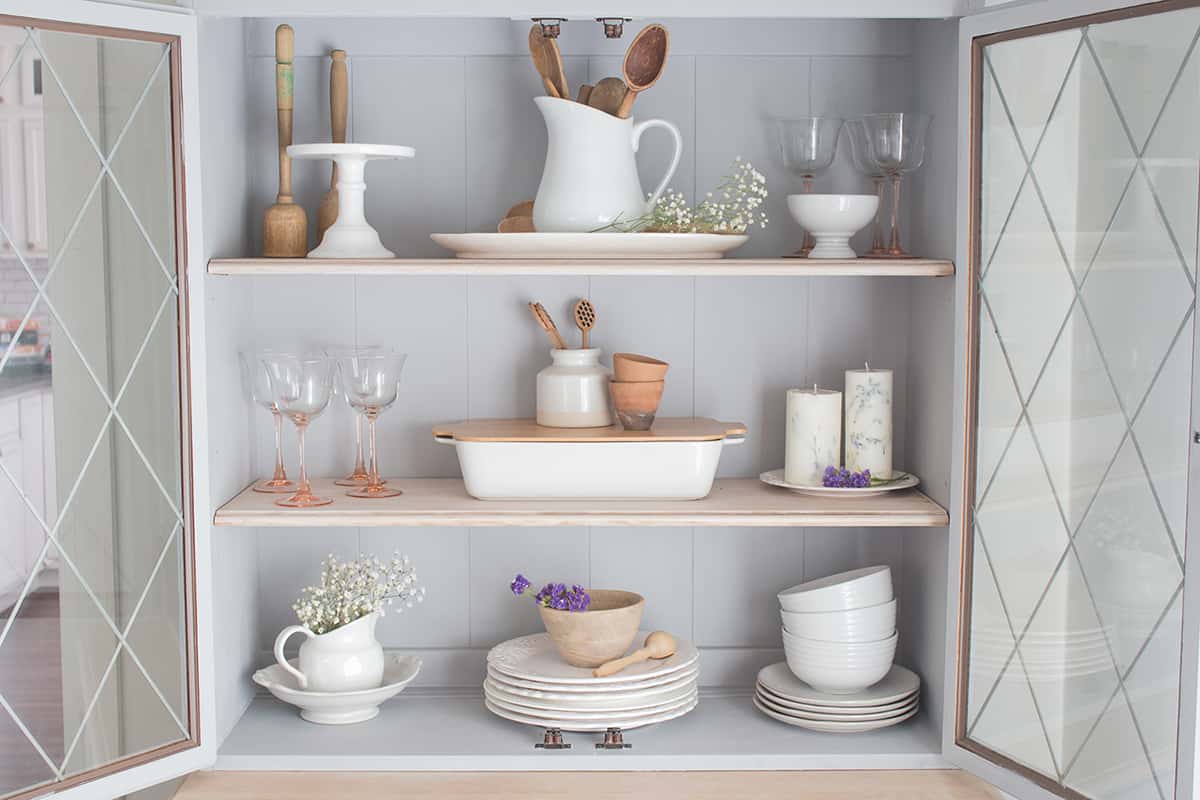 I added a couple of bunches of the baby's breath to my hutch. Then I took the little purple flowers and popped them in there too, along with the floral candles.
The light touch of flowers along with the white dishes and some vintage wood pieces feels like just the right combination for me this spring.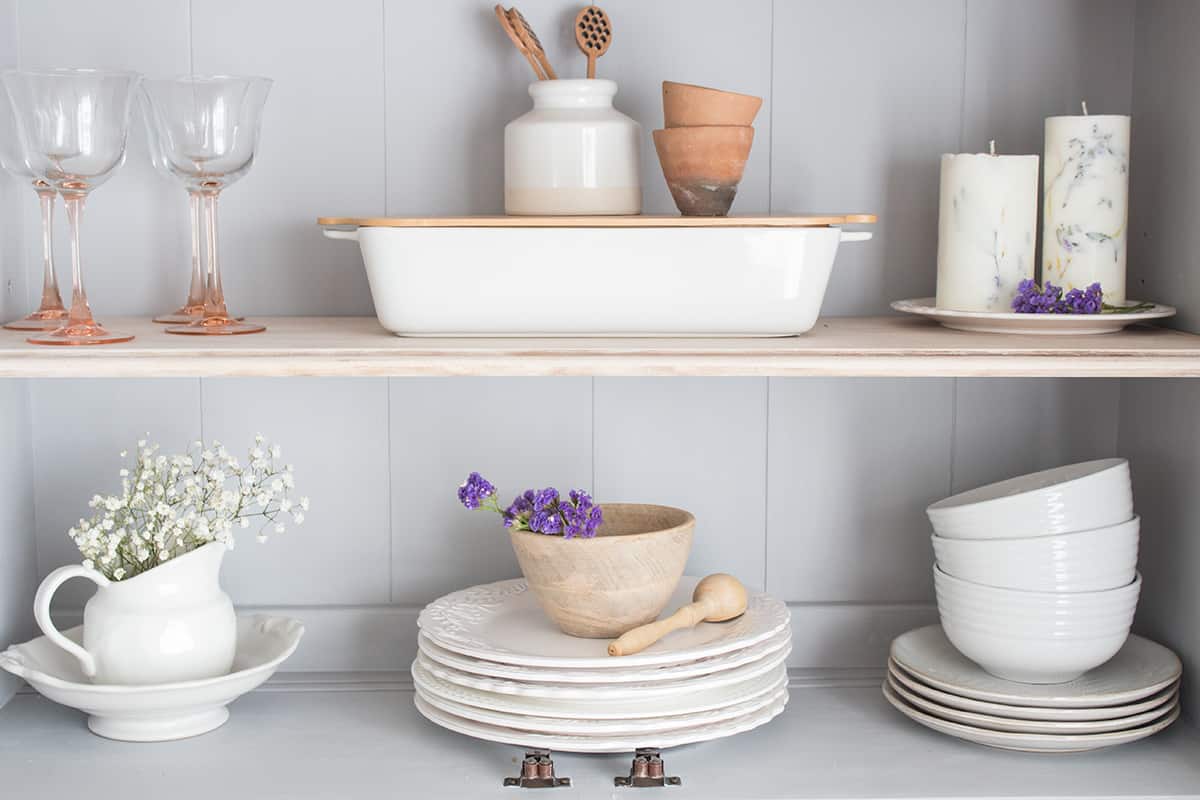 It's so much easier to decorate with fresh seasonal elements than to use anything else. No need for storage bins when the season is over. Having less stuff overall is refreshing.
Natural Spring decor is much prettier than the traditional store-bought decorations you see every year. Though I do have a really cute moss bunny around here somewhere that might make its way out of hiding soon.
What do you think? Less is more or more is more?
You can find more inspiration in our (free) Simply Spring magazine!