My First Haven Conference Recap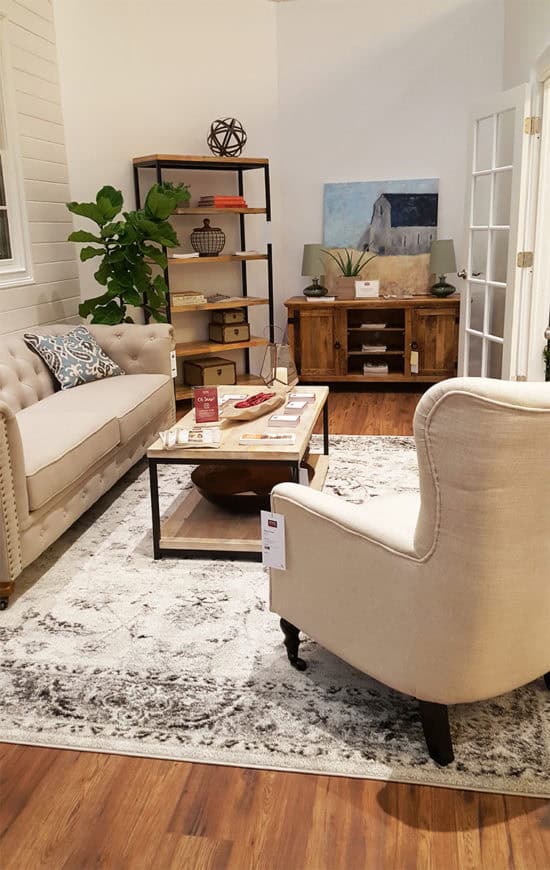 Today I just had to share my experience with my first-ever blogging conference that I attended last weekend. It's called Haven and it's held every year in Atlanta. After much debating I decided to really step out of my comfort zone and bought a ticket.
My husband decided to come with me although he wasn't attending the conference. He's always up for an adventure and trying new things (opposites really do attract!). We arrived on Thursday afternoon, checked in and got settled. I had plans to meet up with some of my blogging friends in the hotel bar that evening. I have to say for an introvert like me, walking into that bar area packed with women I've never met in real life was very intimating! Situations like that give me anxiety. Thankfully, my little group of friends turned out to be more amazing than I could have imagined!
Friday the conference began and to say I was overwhelmed is truly an understatement. The organizers of this conference did an amazing job. It was so much bigger and better than I could have imagined. One of the first classes I attended was hosted by stylist Matthew Mead  which was so fun and very inspiring. Matthew truly thinks outside of the box on every idea and project he creates.
left to right:  Kim from Knock it Off Kim, Matthew, me, and Stephanie from Casa Watkins
Below is a table setting he styled for fall, it was beautiful!
This next photo is a giant DIY wood map made by the Haven organizers. We each attached our business cards to the map by state. In this photo, we are pointing to our home states.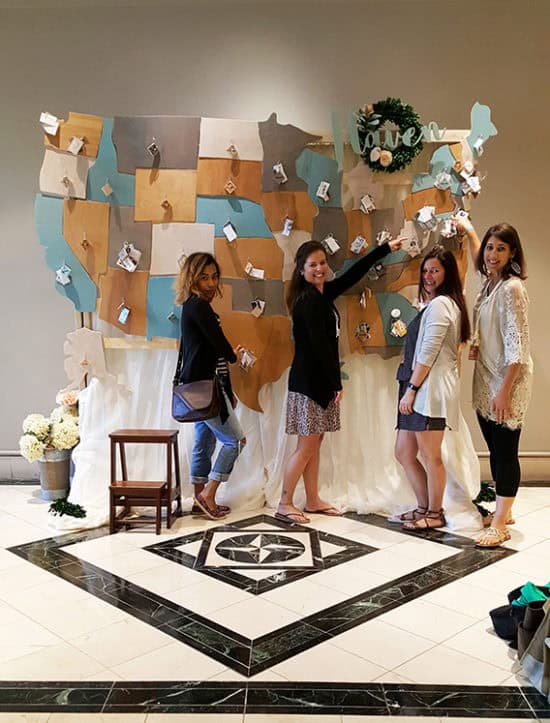 left to right, Jess from Domicile 37, me, Kim from Knock it off Kim and Cassie of Primitive and Proper
All of the beautiful room displays set up at the conference were done by  Home Decorators. Here are me and Deb (my travel buddy from Seeking Lavender Lane) sitting in our dream living room in between classes.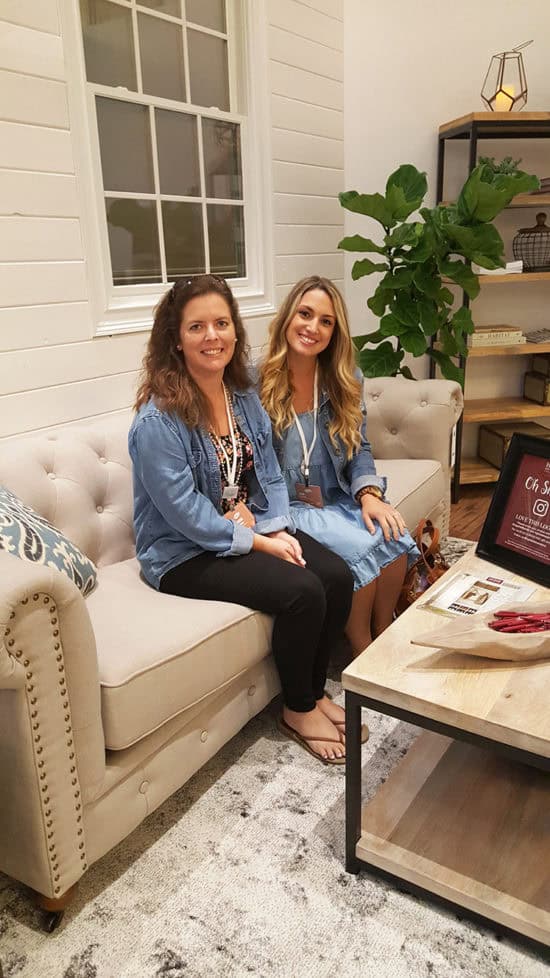 Another gorgeous display from Home Decorators.
On the last night, the amazing sponsors  threw a soiree for all of us attendees. This too,  was really impressive, with a red carpet and all.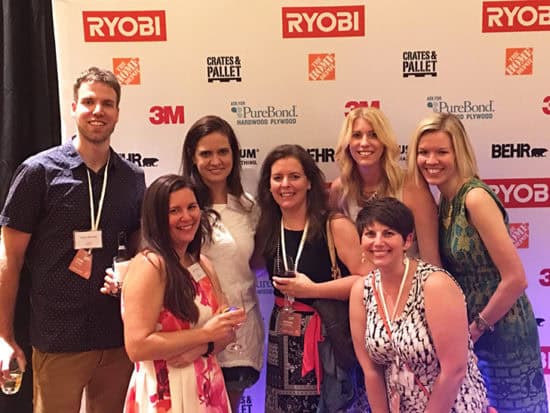 Lazy Guy DIY,  Kim (Knock it off Kim), April (Uncookie Cutter), me, Amy (My Life From Home), Emily (Two Purple Couches) and Meg (Green With Decor)  Missing from our tribe photo are Amanda and Corey from Love & Renovations and another new friend I met, Rachel from Craving Some Creativity
The weekend was jam-packed with events from early morning to late night. I was really impressed with how organized it all was. I only wish I could have attended more of the classes with so many to choose from, it was hard to decide. In one of the classes I attended I was sitting right across from Sherry and John of Young House Love. Talk about star struck! And if there is anyone reading this who doesn't know who they are (which I doubt!) they are the Chip and Joanna Gaines of the blogging world.
If you are considering going next year, I would say this:  even though the social aspect of it can be intimating ( you just need to find your people) put yourself out there and do it. Totally worth it! Although I didn't talk to as many people as I would've liked, I definitely made a few new friends that I can't wait to see again!