My Daughter's Purple Bedroom
Now that the girls are back in school I thought I would share some pictures of my younger daughter's room. This meant I had to get in there and clean it first. I worried that I might not make it out alive. To say she keeps her room messy is an understatement. When she comes out of that room dressed nicely, hair perfect and ready for the day, I can't help but wonder how did this come of out there?? Teenagers.
When my daughter was little, I had her room arranged much differently. I had all the furniture pushed up against the walls so that the middle of the room was open. Because our house is small, this allowed her some space to play with her toys. It wasn't the most aesthetic furniture layout, but it was definitely functional. Once she got older, I rearranged it.
The two mirrors on the wall with the bed were both from Target. I spray painted them each white, one was originally black and one was gold. I made the headboard out of plywood, using some really inexpensive fabric from Walmart that I had bought for another project but never used. I also added the nail heads which I had leftover from another headboard I made. If you're interested in making one yourself, you can find a how-to here.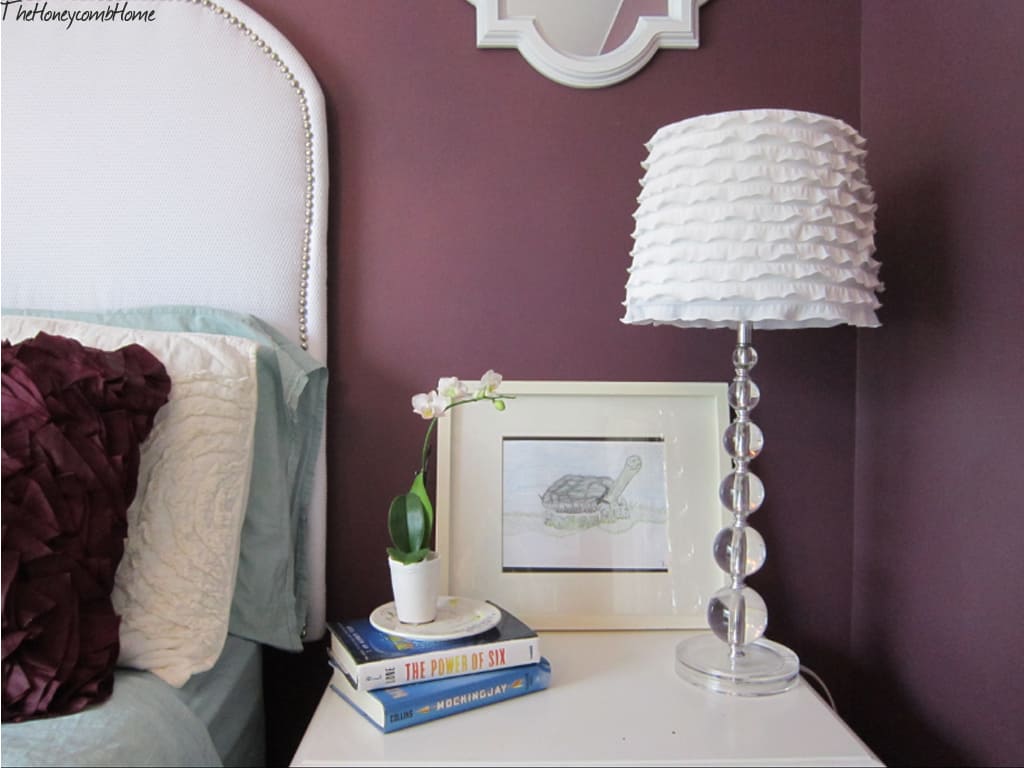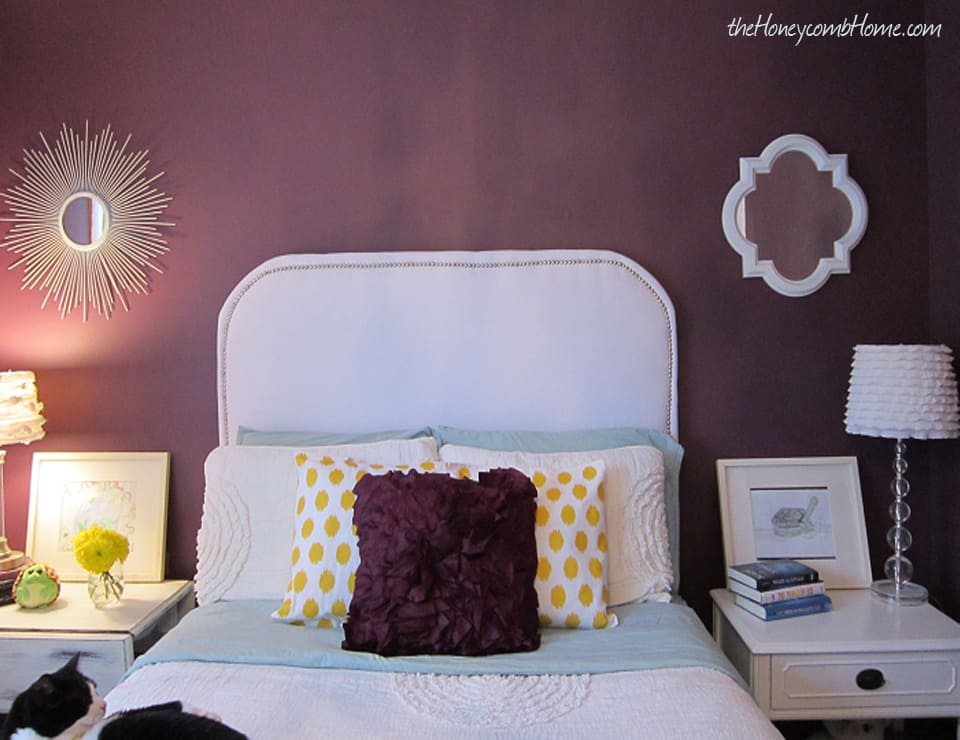 Here, I added some yellow throw pillows to the bed. I am still deciding whether to keep them or not. I think I like it better without but my daughter likes it with, so they stay for now.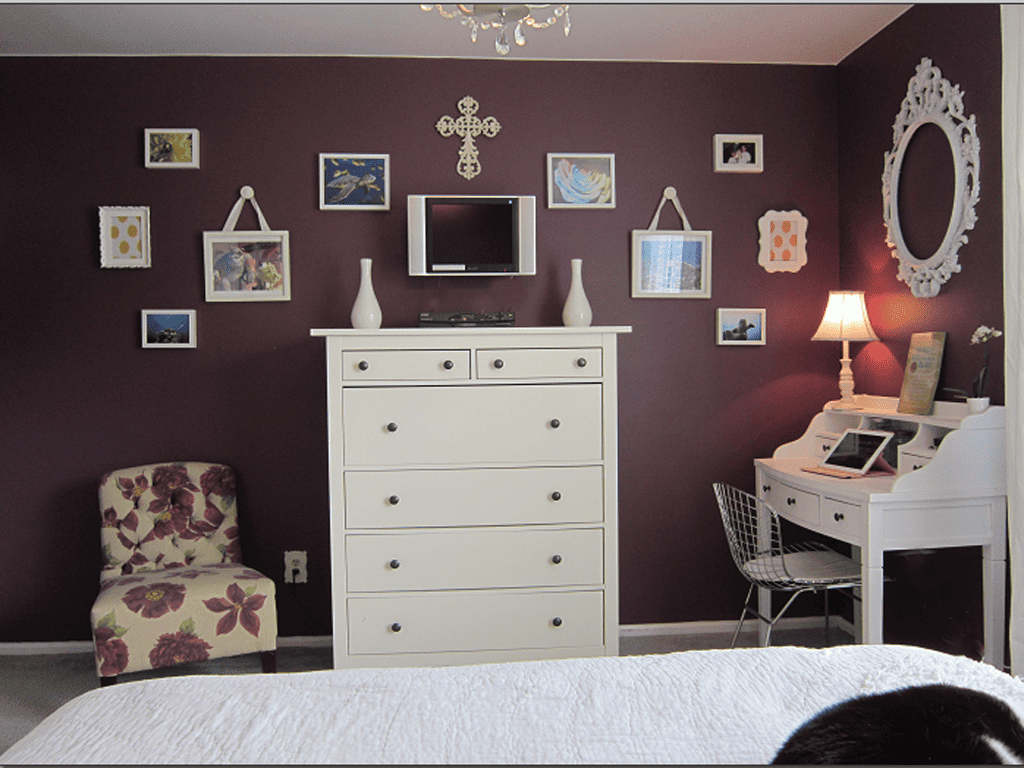 I worked mostly with what I had in here. The tall dresser is from Ikea & I really don't like. It was bought for the old layout so I had to work around it in the new space. It also is terrible quality, I would not recommend it, especially for kids who overstuff the drawers to double the capacity. Now that I had the tall dresser on the long wall, with a small tv above it, I added the gallery wall around it to try to balance it out.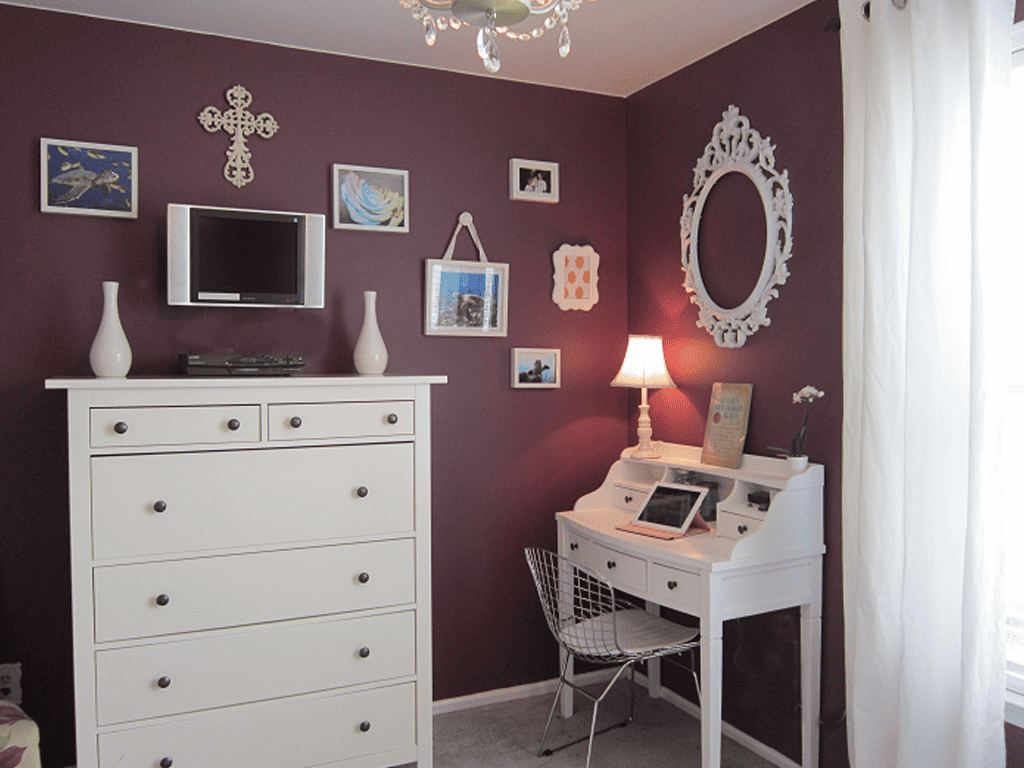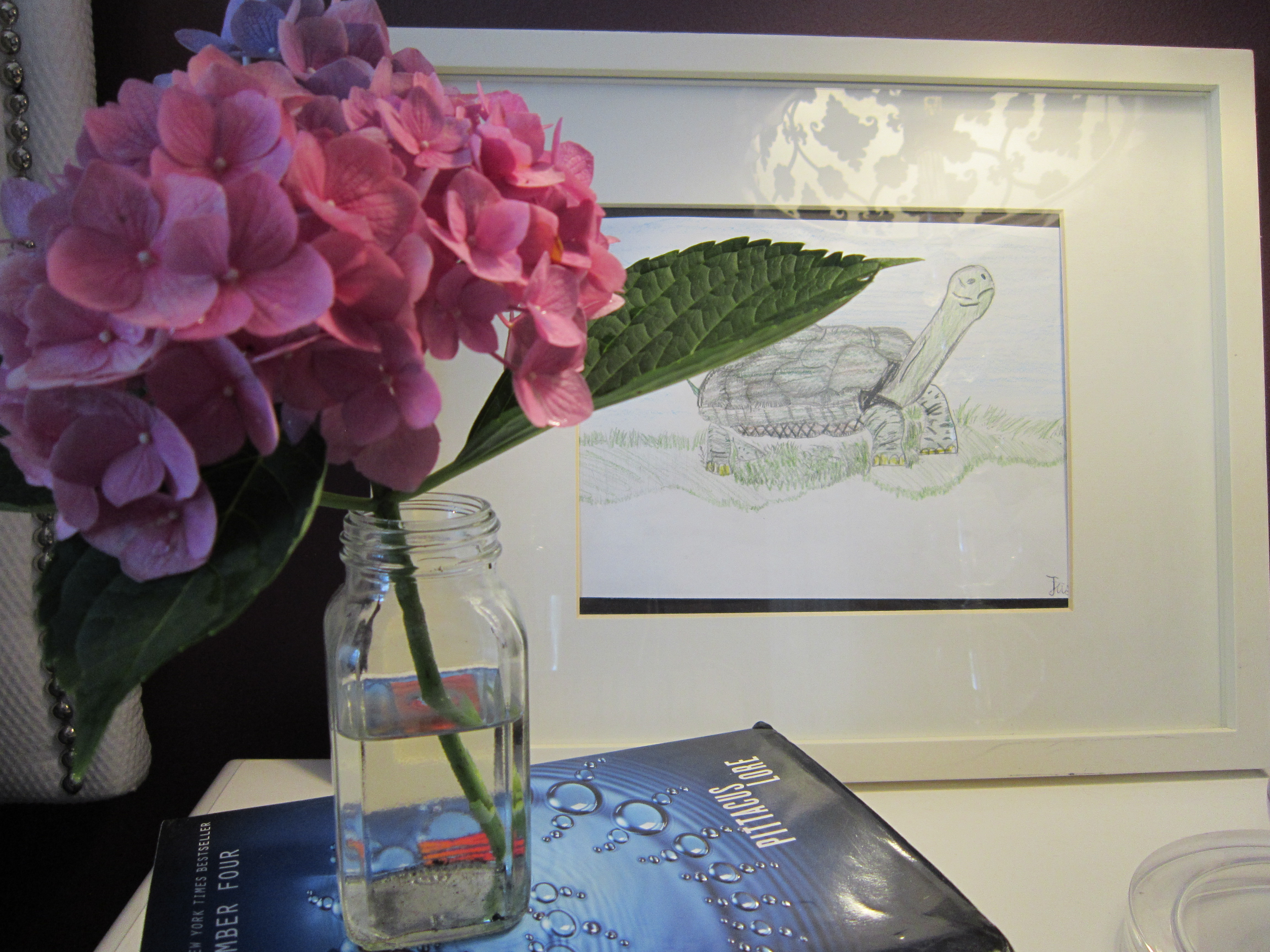 The nightstand on the right was from Target. The one on the left is an old tea cart I bought for $20 at an antique store and painted white. The bedding and sheets are all from West Elm.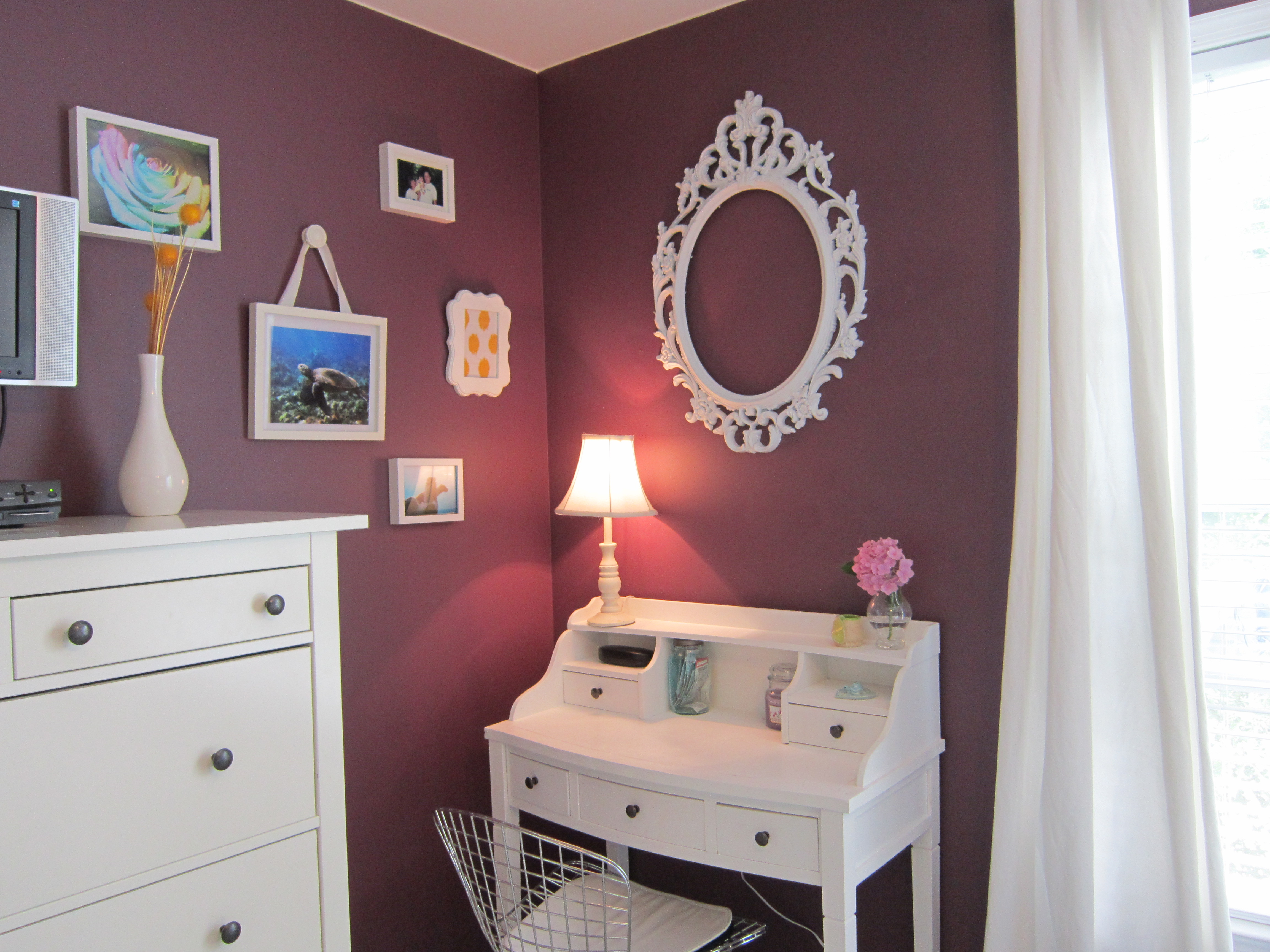 The chandelier, curtains and frame above the desk are all from Ikea, and I love all 3. Those curtains were $20 for 2 panels and the quality is good.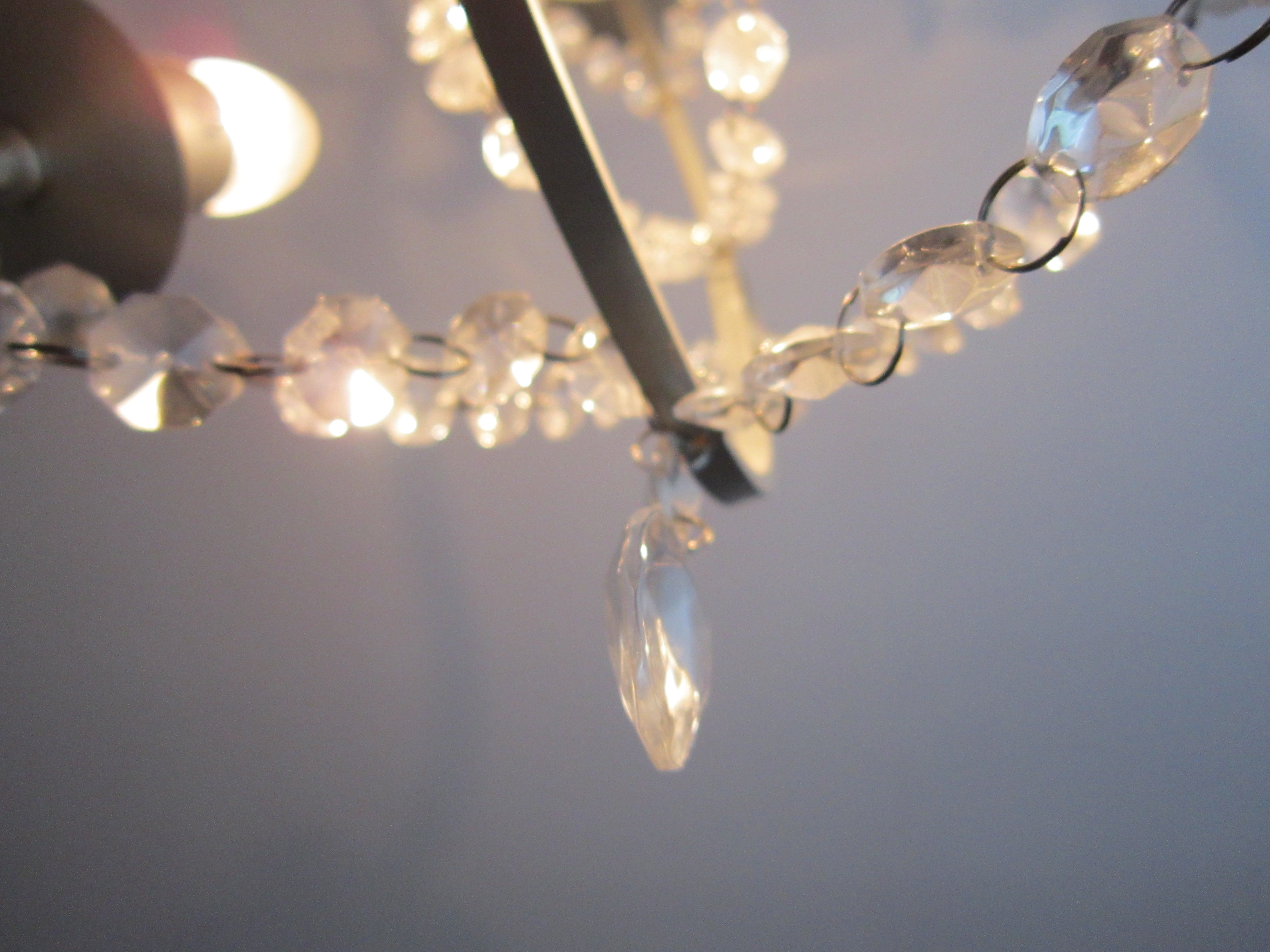 Here's Nelson, my little assistant. How many times can you spot him in these pictures?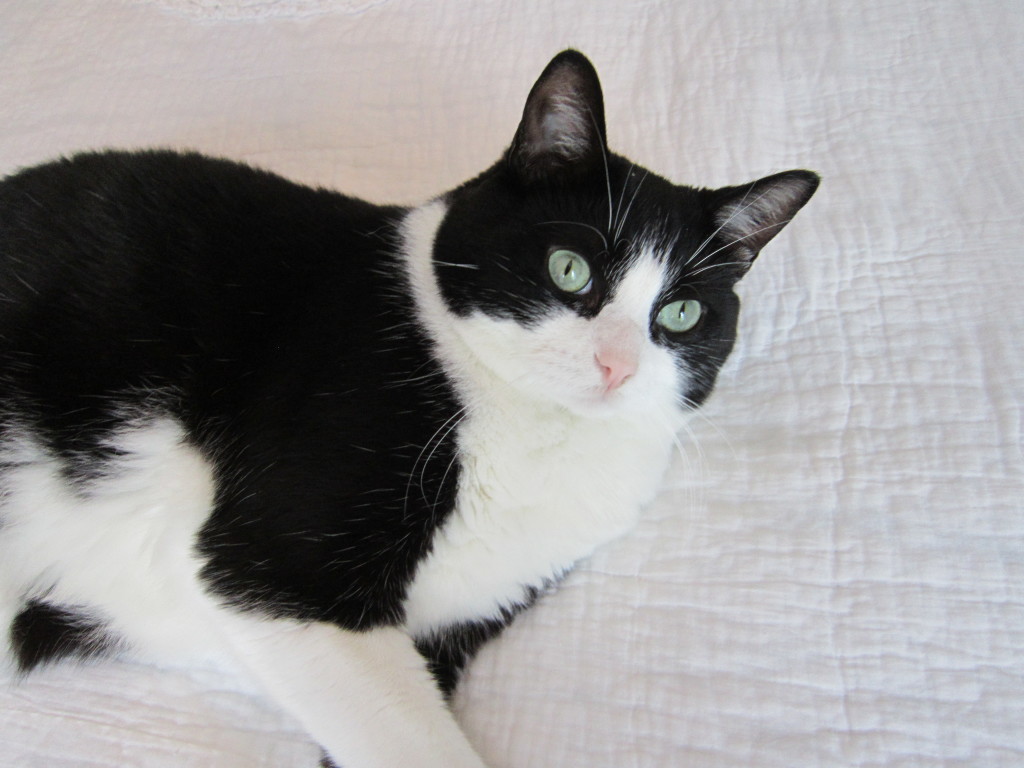 The tall standing mirror was found at Home Goods. I'm not sure where I got the lamps on each nightstand, but I believe it was Target. I recovered each of those shades myself, you can read about that here. The floral chair and purple pillow on the bed are from Pier 1. The desk and metal chair came from Joss and Main.
I mostly love the wall color. I never use dark colors on the wall, and when I have tried before, I didn't like it. This color was the exception. It Benjamin Moore Kalamata. It has been a few years since we painted it this color and we still aren't tired of the purple bedroom.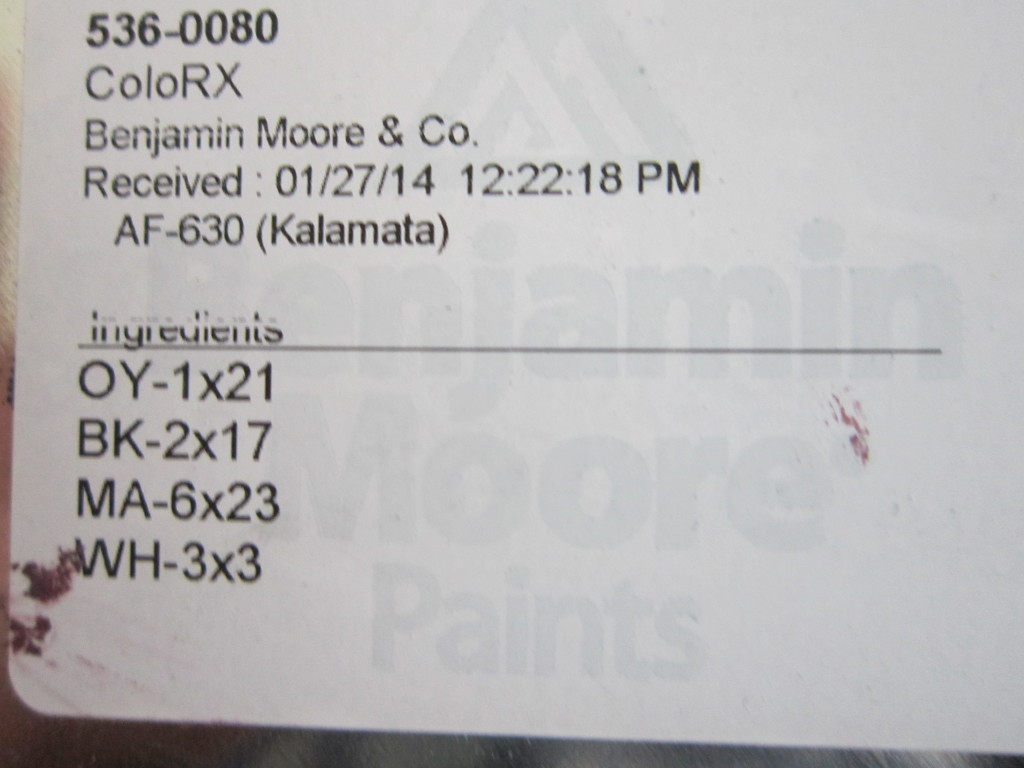 According to my new favorite website, Empower Yourself with Color Psychology, the color purple "relates to the imagination and spirituality".
What do you think; yellow pillows stay or go? Do you like the dark walls?