The countdown is on! One week until Christmas! Are you ready for the family get togethers? Let's face it, the most important part of the holiday festivities are the cocktails. What you're serving and how your serving it can make or break the party. It doesn't have to be elaborate. I personally believe keeping things simple is always the way to go.
Today I've rounded up lots of ideas for holiday drink stations. And you don't need a bar or even a bar cart to have one!
I truly love the rustic simplicity of this first one. Having one type of drink will definitely make your life easier. I'd have an ice bucket below with a selection of bottles as well. 
This holiday drink station had me at the deer head.
Inspired By This
This bar cart could fit in even the smallest of spaces. So festive!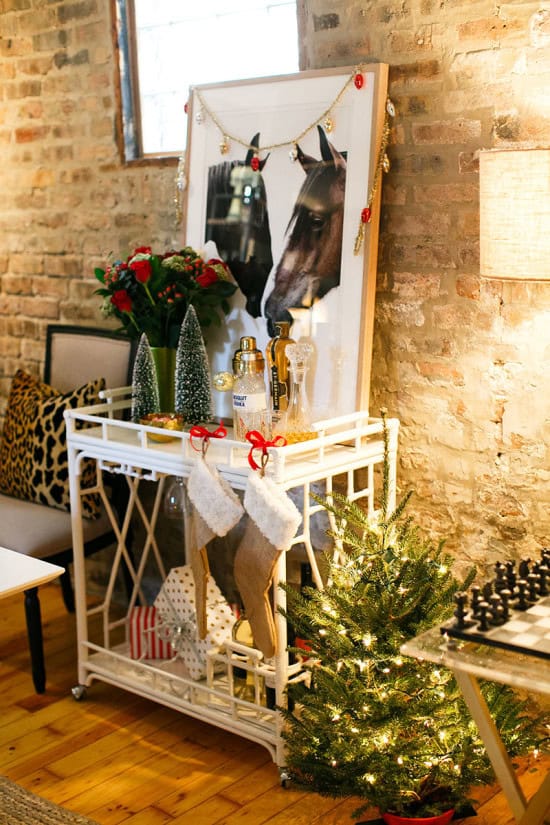 The Everygirl 
No bar cart? Try using a sideboard as a drink station.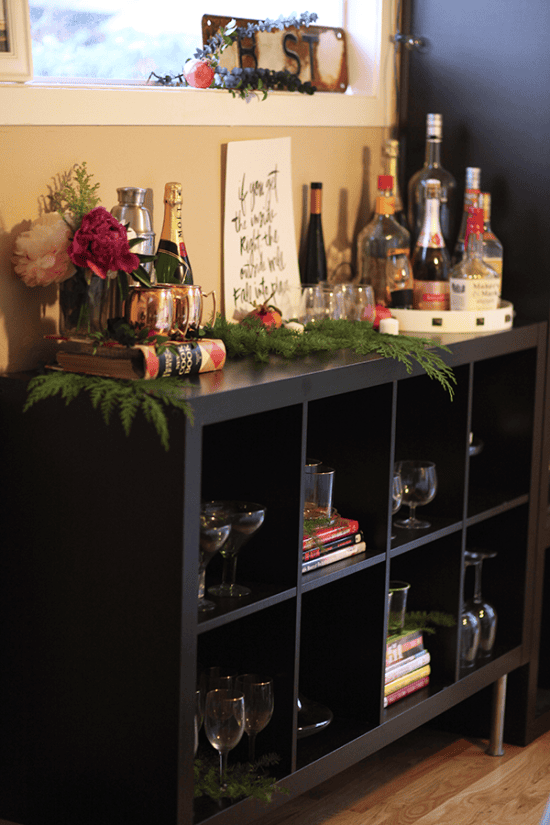 Natalie Dressed
This one is simple, yet still offers some variety for different guests.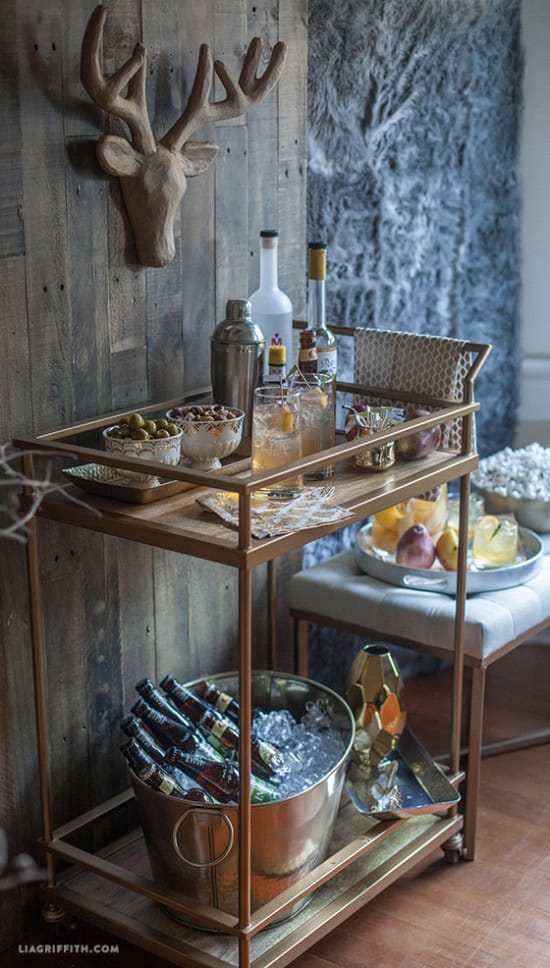 Lia Griffith 
Simple, pretty and functional!
Aka Designs via Eclectically Vintage
InStyle
Of course, you could have a hot chocolate drink station as well as cocktails.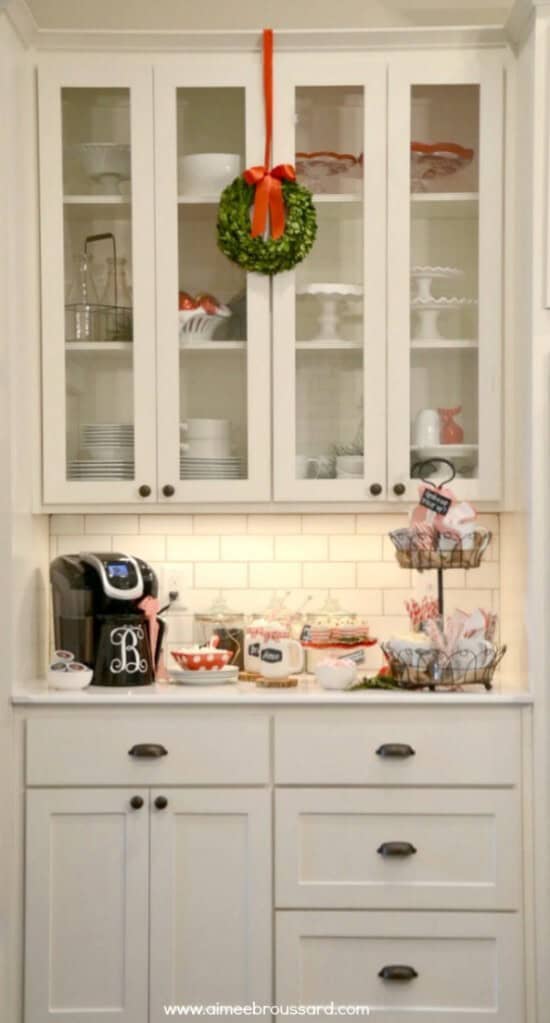 Aimee Broussard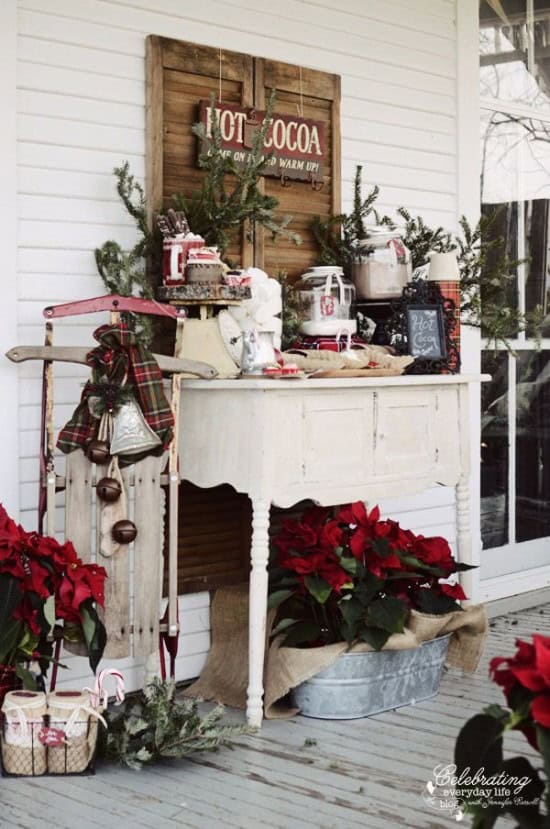 UnSkinny Boppy
With New Year's Eve around the corner, I've included a few for that as well.
Martha Stewart
Harper's Bazaar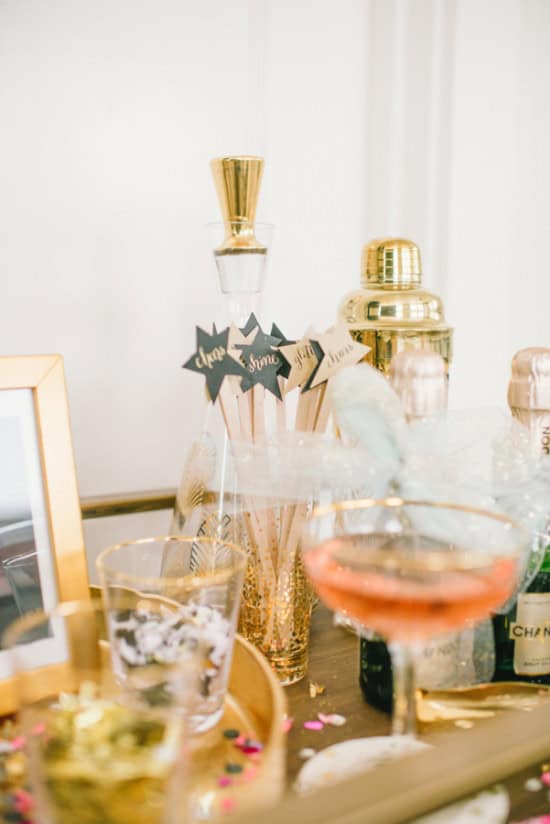 The Glitter Guide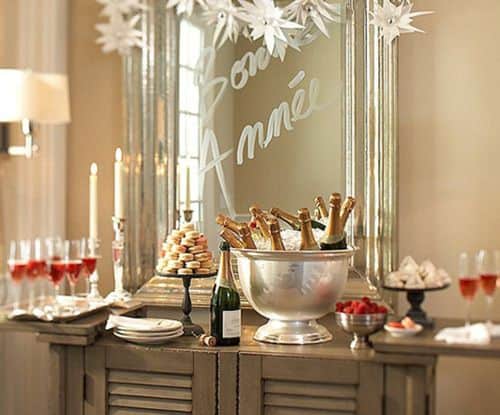 via Pinterest
BHG
I love how the clocks were added for New Year's to that last holiday drink station. Varying the heights in the vignette is a great way to add interest as well. How do you handle the cocktails when hosting?