Five for Friday Design Picks #64
Happy Friday guys! We are still hunkered down getting through the colder weather here in NJ. Spring will be here eventually, right?? Oh well, it gives us more time to browse beautiful decor online. I had to share a round of Five for Friday design picks this week because I found so much inspiration!
You probably know by now that I love patterned tiles. This beautiful kitchen has a gorgeous tile backsplash,  stop by and see the whole house tour!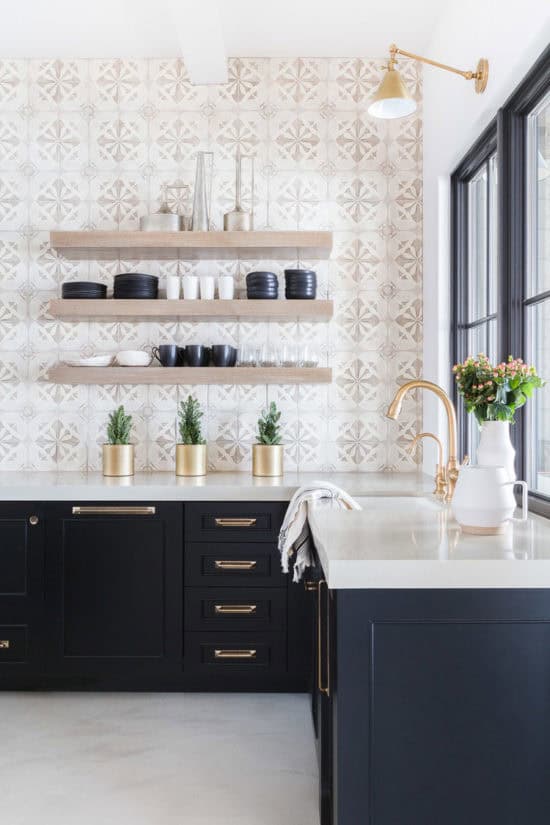 One design feature I would really love to have is a dutch door. How charming is this entry from the Design Twins? (via Instagram)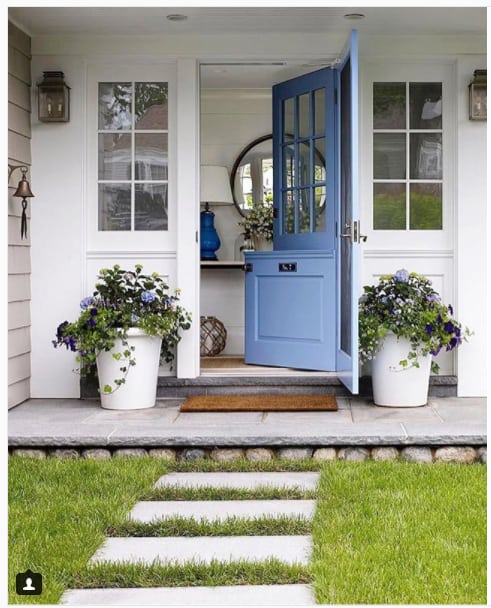 This outdoor patio bar represents major life goals! That is if the warmer weather ever gets here!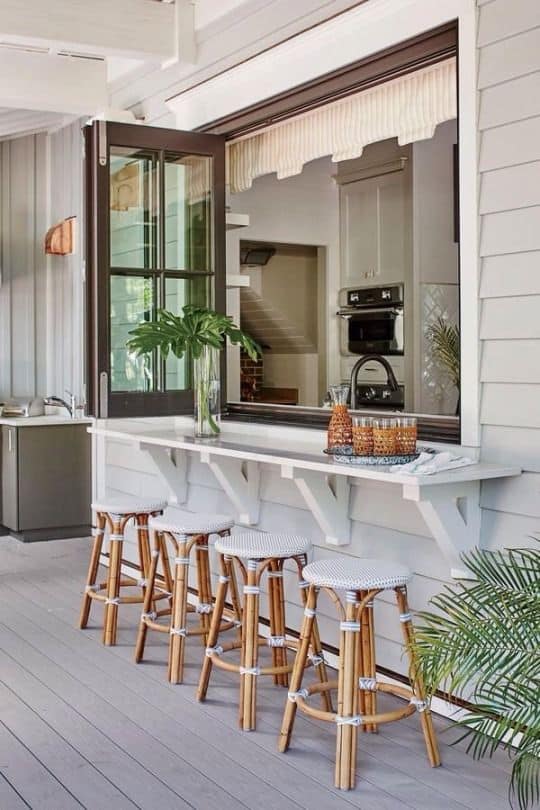 Simply gorgous living room from Studio McGee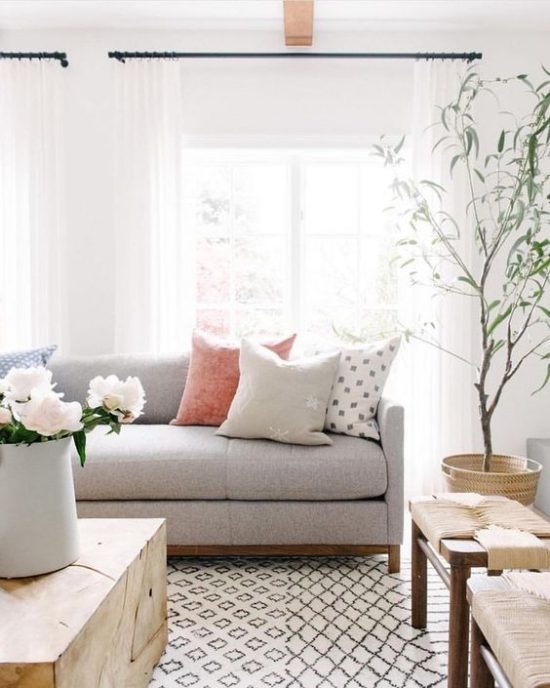 Usually, I share a DIY to try on my Friday posts, but today I had to show you this amazing rustic tin and wood pendant awning*! It does not fall under the budget decorating category, but it is SO amazing!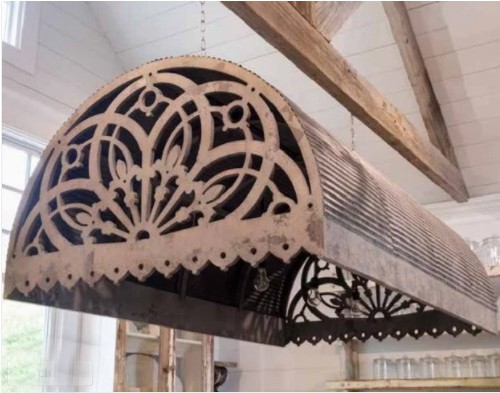 Have a great weekend!
*This post may contain affiliate links, read my full disclosure here.