DIY Fall Centerpiece With Succulents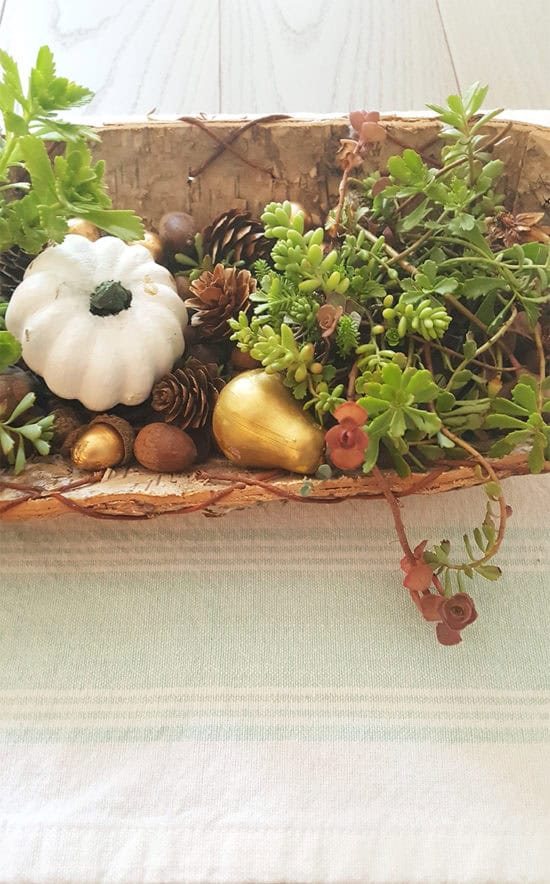 Hey there friends! I seriously can't stop with the fall projects this year. Is there a self-help group for people like me? I think I'm just occupying myself with smaller projects while trying to convince my husband to get on board with a few larger ones. That always takes an exorbitant amount of time. My constant need for a DIY project is not a love shared by my husband.
So while, I'm working on some larger living room projects, I'm also DIYing a few little ones, like this fall centerpiece. The container I used for this is one of my favorite things. I got it in a shop in Peddler's Village, PA called Left Bank Home. It kind of looks like an Indian toboggan.
Last year I had gathered up acorns to use in a glass vase. I saved them after the season was over, so I reused them as the base for this centerpiece. Next, I wanted to add some succulents from my yard. Because I would need to be able to water them without ruining the toboggan, I cut the bottoms off of three solo cups to place the plants in. I also painted the outside of the solo cups with cocoa chalk paint so there wouldn't be any red showing through anywhere. This photo shows the empty solo cup on the left and one with the succulents planted in it on the right.
Of course I added some mini white pumpkins in between. These are faux pumpkins I had gotten at the dollar store last year and painted white.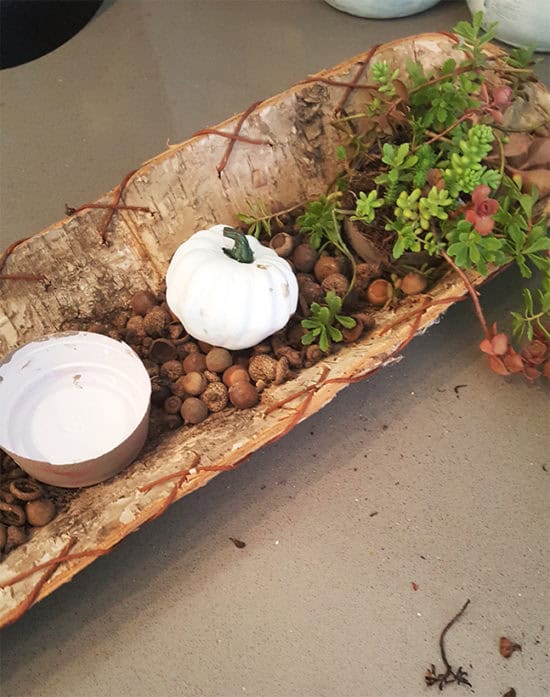 Once the pumpkins and succulents were in place, I added this mix of gold acorns and mini pine cones that I had gotten at Pier 1 Imports last year. They have a similar mix* again this year.
It looks really pretty on my kitchen table.
But I ultimately decided to keep it on my mantel instead. It just fills this space perfectly.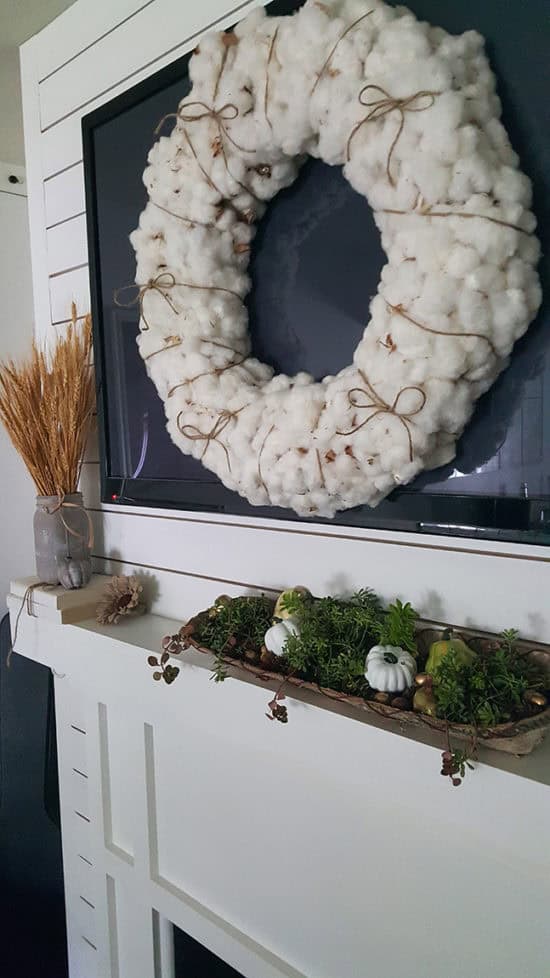 I have another centerpiece I made for the table, which I'll be sharing later this week with my entire home fall tour. I will also be having a fun giveaway along with the tour, so be sure to check back here on Thursday!
*This post contains an affiliate link, read my full disclosure here.
Linking up with Between Naps on the Porch