Champagne Soaked Strawberries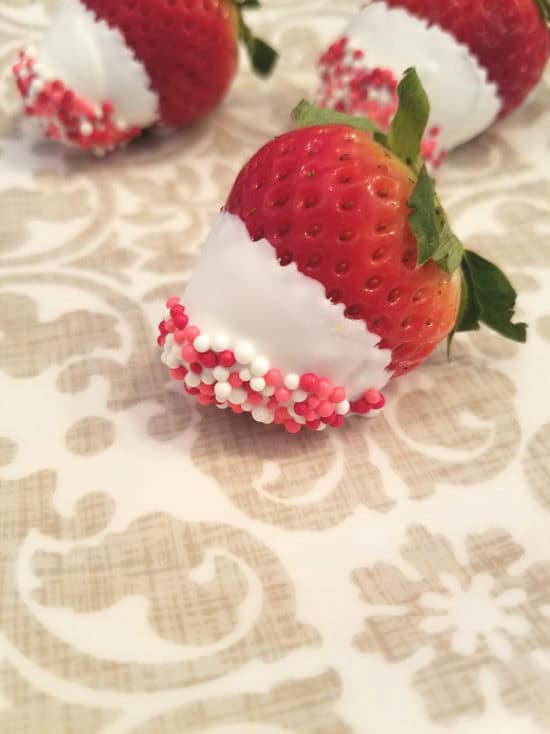 I interrupt the usual home decor post today for a fun recipe idea. I make these Champagne Soaked Strawberries every year for Christmas Eve, but they would really be perfect for Valentine's Day. They are a family favorite around here. I love them because they are so quick and easy to make.
First place your strawberries into any container that has a lid, I used a mason jar.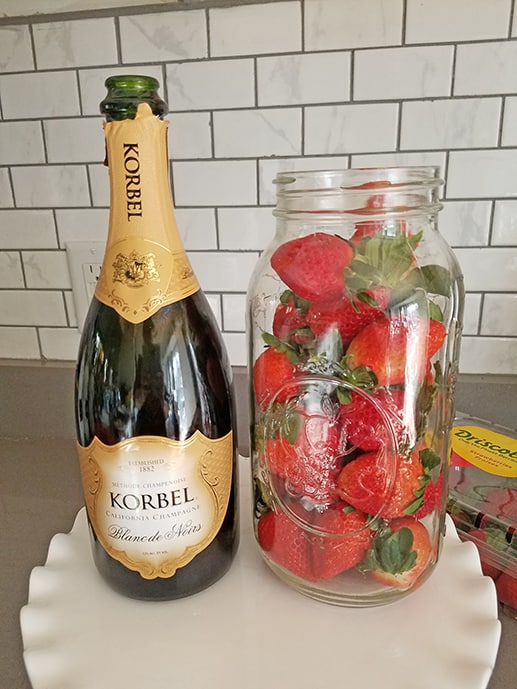 Pour the champagne into the jar until the strawberries are covered.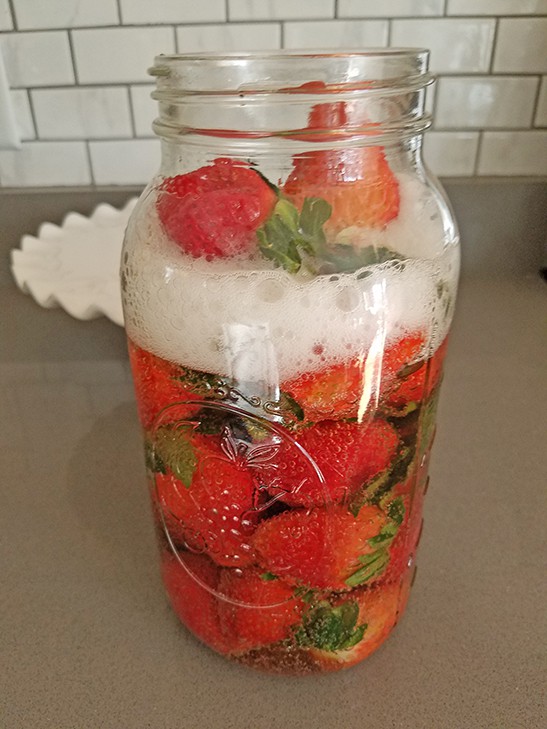 Put the lid on and place in the fridge for 24 hours. The next day, take them out, drain them, and place on a paper towel to dry.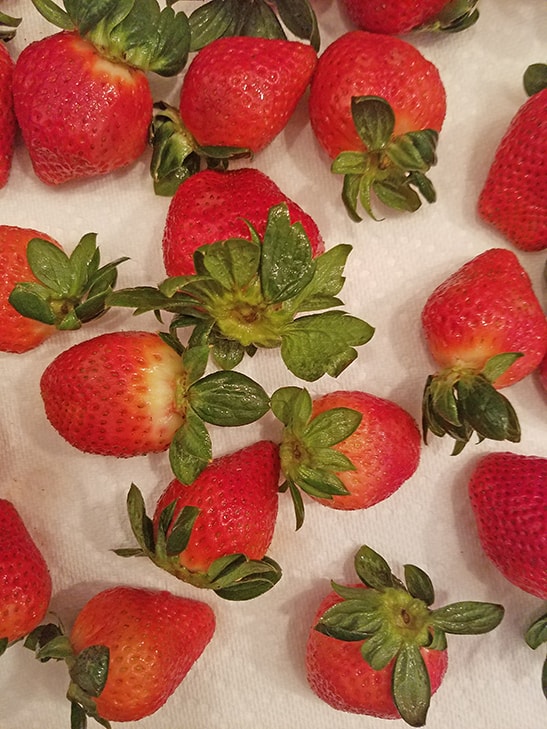 After that, I used white melting chocolates that I picked up at Michaels' to dip the strawberries in, followed by Valentine's Day colored sprinkles. You can make these for any holiday and just use the coordinating sprinkles. I've tried other versions of this recipe, including dipping the strawberries in frosting but the white chocolate is the one that gets the best reviews.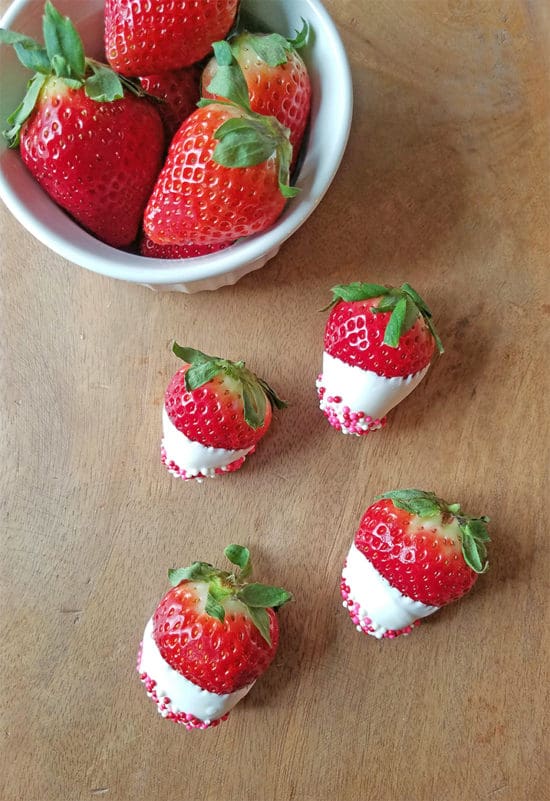 They come out so juicy and delicious!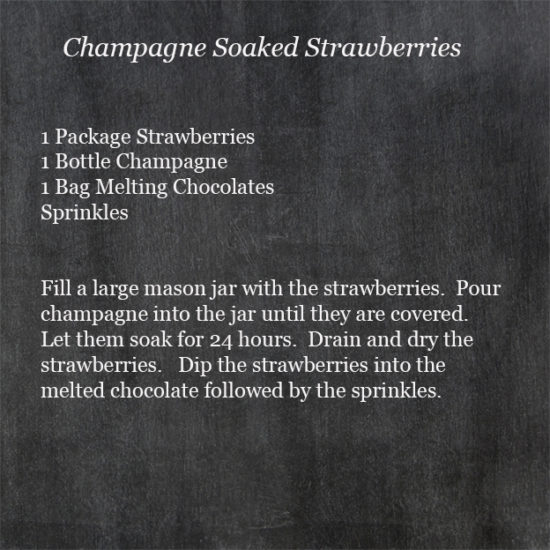 What is your favorite Valentine's Day treat?